Christmas is just 7 days away!!! I started gift buying in early November, so I was pretty much done a few weeks ago. But here's the thing… I completely forgot all about stockings stuffers.  Well, I remembered, but just a few weeks ago. So while the items may not WOW them, it gave me a good opportunity to fill up the kids stocking with practical gifts that aren't too expensive. Instead of candy? Their favourite toothbrush and toothpaste! I know they'll love it and it will be a nice contrast to all of the toys and treats they will be receiving and eating during the holiday season.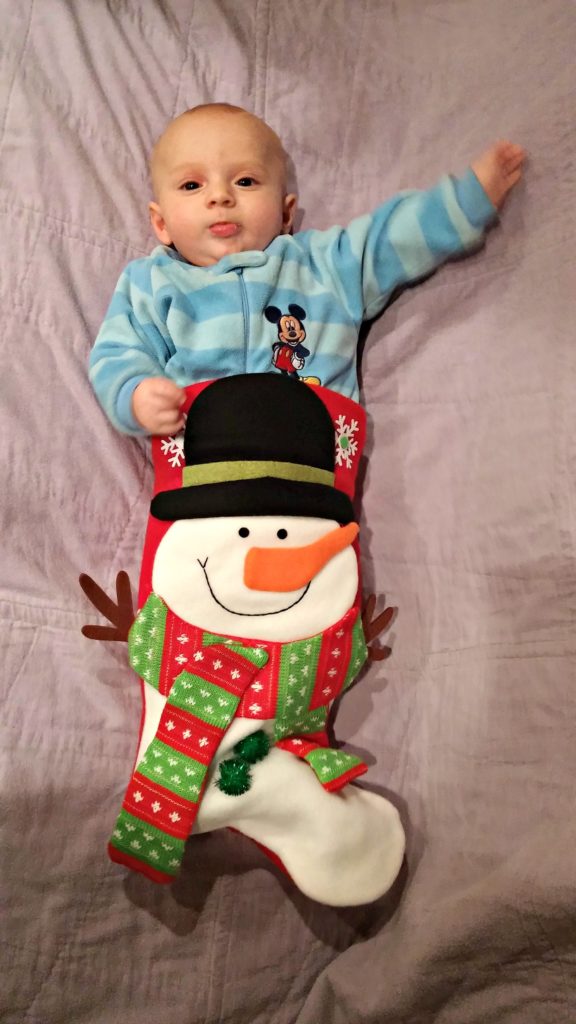 Since I needed some help with filling up my stocking stuffers I thought I would help you too! One of my readers will get a chance to win practical stocking stuffers fit for the whole family valued at $150.
Here's some great stocking stuffer ideas for the whole family that are practical and affordable from my friends at Church & Dwight: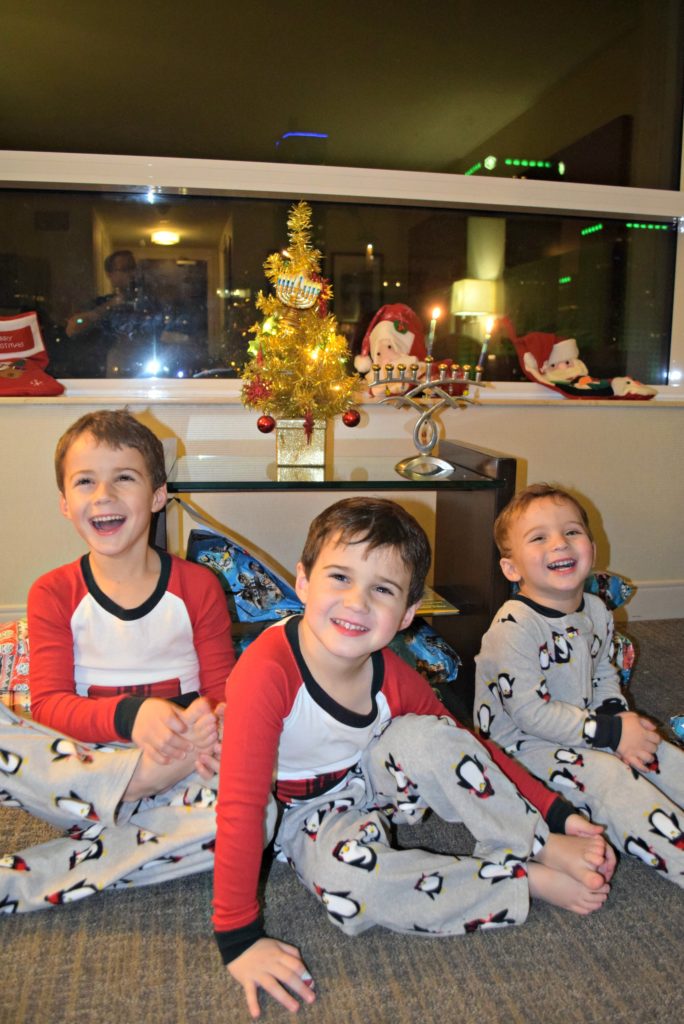 Gifts for Her
Batiste Dry Shampoo Lotus: With hints of Apple, Wildberry, Grape and Citrus, Batiste Dry Shampoo Lotus instantly refreshes your hair between washes by absorbing excess oil from the roots, leaving hair smelling fresh and clean for every and any occasion.
Nair Nourish Crème for Legs & Body with Grape Seed Oil & Nair Nourish Crème for Face with Grape Seed Oil: Nair Nourish Crème with grape seed oil and antioxidant rich Resveratrol provides a luxurious at-home hair removal experience that nourishes the skin. It's like a spa treatment in the comfort of your own home.
Gifts for Kids
Orajel Spider-Man and My Little Pony Anticavity Fluoride Toothpaste and Manual Toothbrush: The perfect stocking stuffer for your children, and their smile! Thanks to these beloved classic characters brushing has never been more enjoyable for kids, and healthy holiday presents have never been easier!
Gifts for Adults
Vitafusion Men's and Women's Complete Multivitamins: Be at your best through an exhausting month. Vitafusion Multivitamins will help ensure your body has the vitamins and nutrients it needs for a happy holiday season and a successful year ahead.
Arm & Hammer Truly Radiant Bright & Strong Toothpaste and Battery-Powered Brush: This is the only toothpaste with Baking Soda, Fluoride and Liquid Calcium. The brush does more than just whiten – it removes 2X more plaque than a manual toothbrush. Use them together and everyone will want to know the secret behind your gorgeous smile.
Diovol Tablets: Enjoy and indulge this season. And stop heartburn and indigestion in its tracks! Diovol Tablets provide effective and quick relief of occasional digestive problems.
Ovol Regular Strength Chewables: Too much bubbly this season? Keep these chewables close by to help avoid unwanted hiccups at a holiday party.
RUB A535 Anti-Inflammatory Cream: Shovelling, sledding, and skating can be harsh on your muscles and joints. RUB A535 Extra Strength Heat Cream is effective at soothing stiff, sore muscles, and sprains.
Trojan Chain Reaction Lubricant: Ignite your intense passion and watch sparks fly with delightfully unpredictable changing sensations. Trojan Chain Reaction Lubricant allows you to reach new heights of pleasure with a special blend of intensifiers that keep releasing a variety of sensations during use, providing a unique experience every time. Get ready to work up a sweat unlike any other because with this long-lasting lubricant, you won't want it to end!
Gifts for the Whole Family – Aged 6 and Up
Gravol Ginger Lozenges: Don't let a bumpy flight or long car ride ruin your holiday travel this season. Pack Gravol Ginger Lozenges to prevent nausea and vomiting.
OxiClean Stain Fighters & Arm & Hammer Baking Soda: The holidays can be a messy time of year, so share your secret of keeping things fresh, clean and stain-free with OxiClean Versatile Stain Remover and Arm & Hammer Baking Soda.

GIVEAWAY
Enter to win all of the products listed above – valued at $150! Enter the giveaway via Rafflecopter (please give it a few seconds to load).  Contest is open to all residents of Canada. Contest ends Monday December 25, 2017.