I remember how I randomly stumbled upon Live Clean products about 7 years ago and now, they're practically all I use! Up at the cottage one day, I started thinking about the products we were using and how they're impacting the lake and the land that we're on. I really wanted to find a more eco-friendly option but it also had to be something that I actually want to use (scent and texture were key). I walked in to the local drug store in town and the friendly associate directed me to Live Clean. I hadn't heard of it before, but I was intrigued. I brought it back to the cottage, tried it out, and I haven't looked back since.
Fast forward to present time and Live Clean has an amazing line, with over 100 products, for babies, kids and adults including a great new skin care (Fresh Face) line. You can get Live Clean liquid hand soap, body washes, shampoos, conditioners, sun care, and my favourite smelling baby soap and shampoo!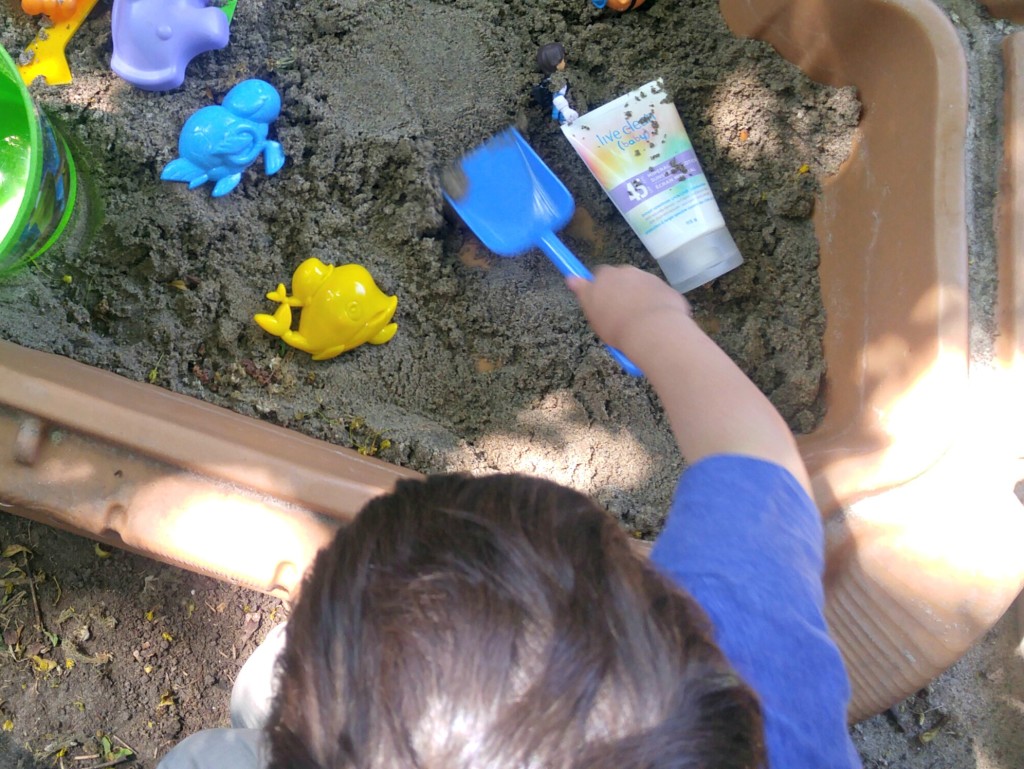 Also, did I mention that Live Clean is a Canadian company?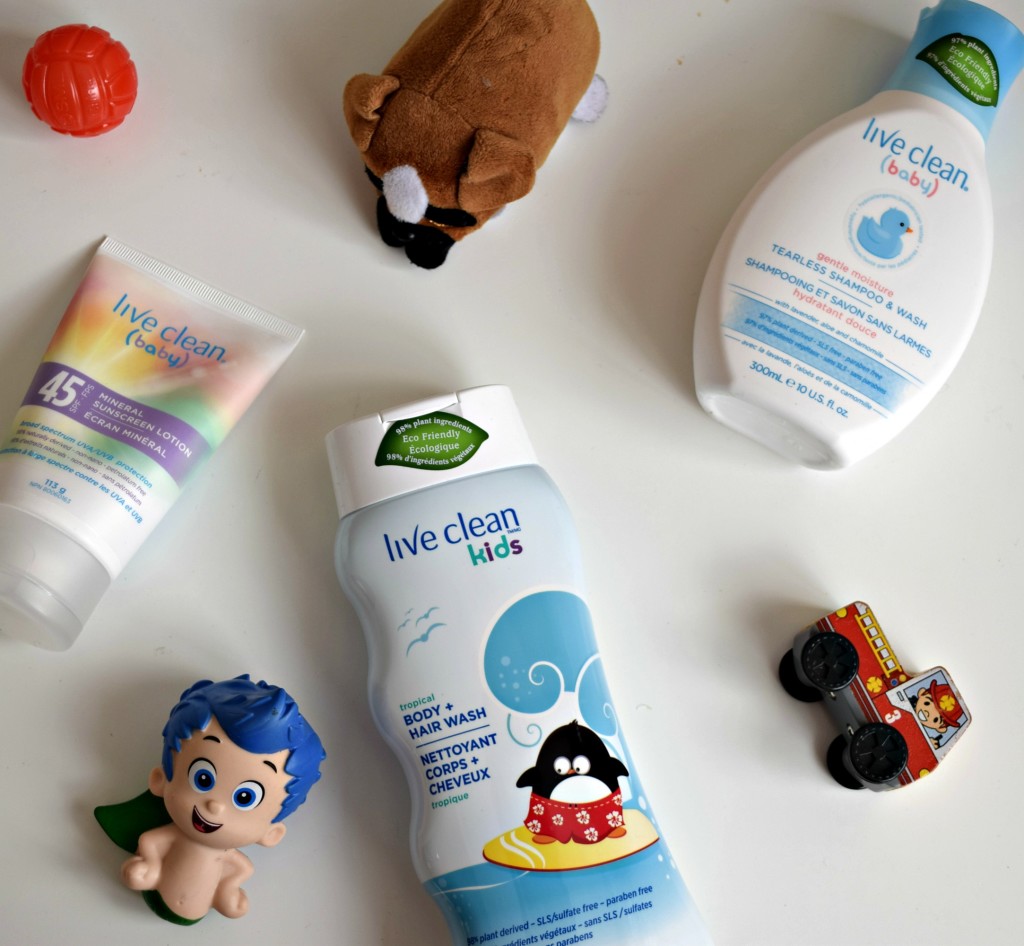 If you're interested in the nitty gritty, here are some of the pillars of Live Clean:
98% plant and natural based ingredients
Hypoallergenic
Paraben free
Phthalate free
Phosphate free and
Dye free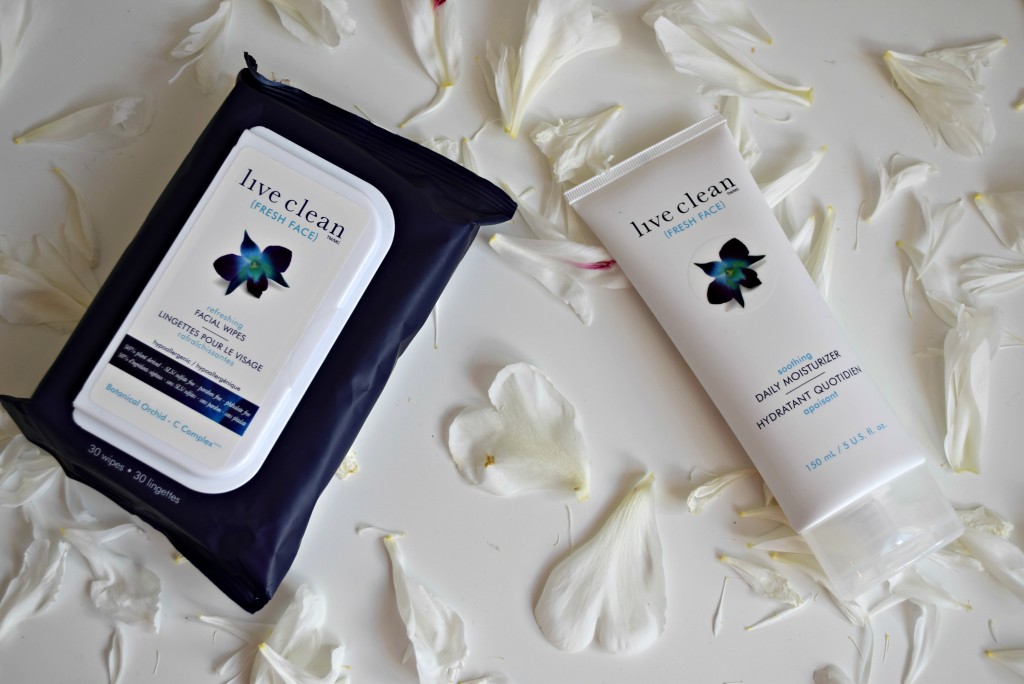 GIVEAWAY
To celebrate Live Clean's 10 year anniversary, in conjunction with Canada's 150th celebration, I'm doing a fun giveaway! I got to select 10 of my favourite Live Clean products and you can too (approx value is $90).
My top 10 favourite Live Clean products include:
1. Fresh Face refreshing facial wipes
2. Fresh Face day cream
3. Live clean baby – tearless baby wash
4. hand soap – vanilla oatmeal
5. body lotion – argan oil
6 Exotic silk keratin oil smoothing shampoo
7. Exotic silk keratin oil smoothing conditioner
8. Live Clean kids body & hair wash
9. Body Wash – Fresh water (best seller)
10. Live Clean baby sun screen.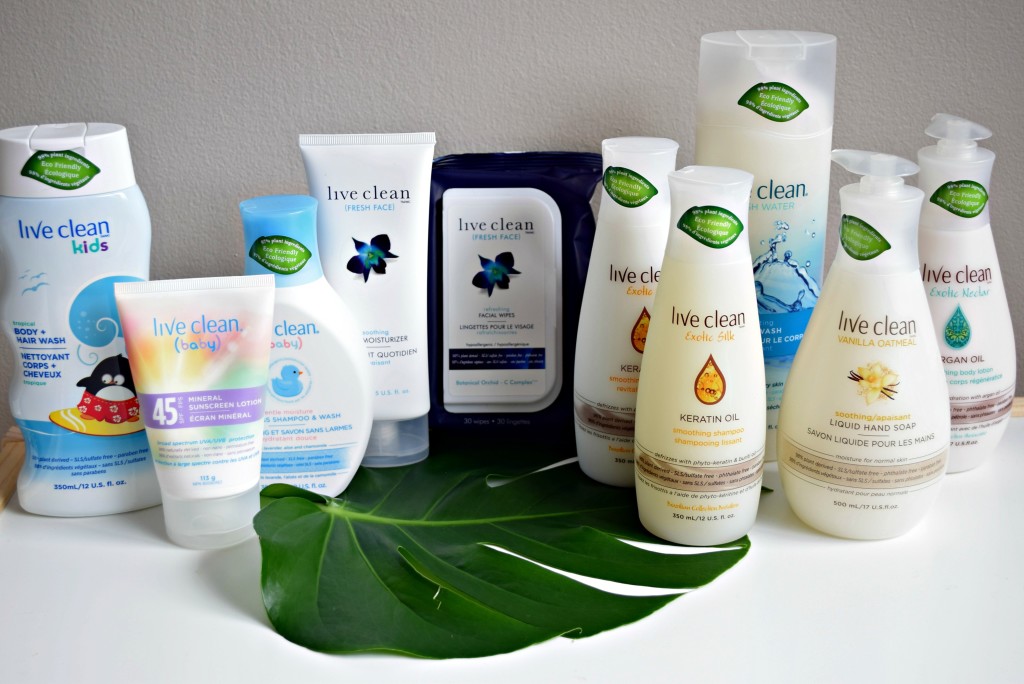 Enter the giveaway via Rafflecopter (please give it a few seconds to load).  Contest is open to all residents of Canada. Contest ends Friday June 30, 2017.
Disclosure: I received these products as part of the Live Clean 10th anniversary celebration. All opinions expressed in this post are my own.