It's that time of the year! That time when your kids or the kids in your children's class start getting sick. One after the other, they take turns missing a day or two from school. If they're not sick, they have the sniffles or a stuffy nose. If it hasn't hit your house yet, it probably will come winter. Such is life in Canada. In our house, the cooler weather and the start of school usually means one thing – runny noses.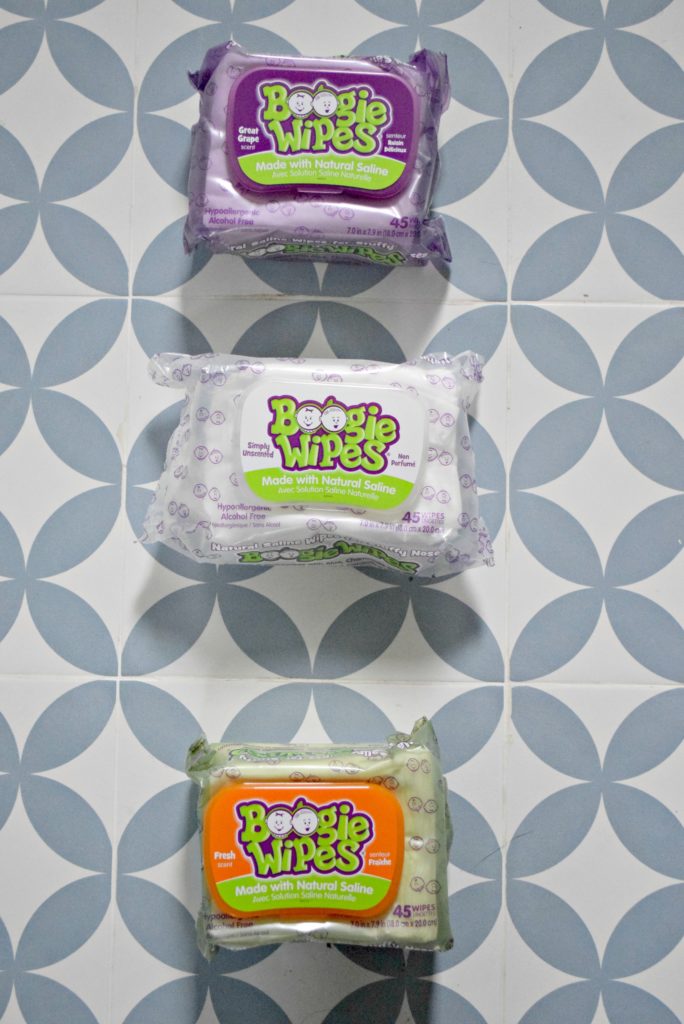 This year it hit us really early. Ryan had a runny nose even before school started. Last year, he had a runny nose for what felt like the entire school year. It definitely wasn't a fun way to start the year and it didn't help that he kept putting his finger in his nose to try to relieve his pain. Ryan's nose is particularly sensitive, so not just any tissue will do. He's particularly fond of Boogie Wipes which are soft, gentle, come in three scents (Fresh, Grape & Unscented) and are made with natural saline, aloe and vitamin E.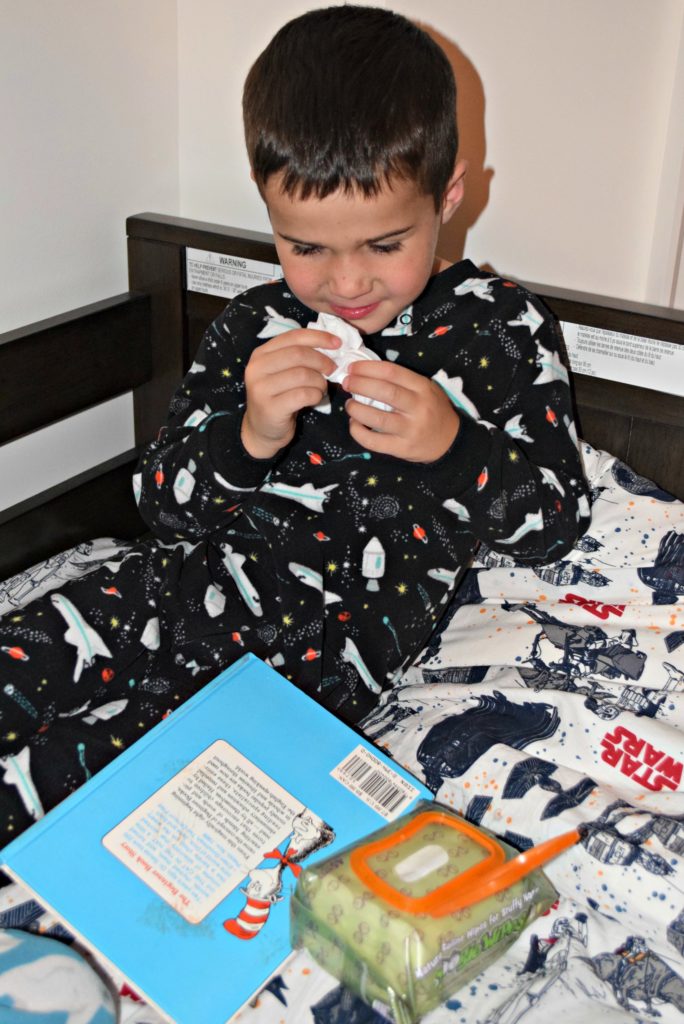 Since he's keen on only using Boogie wipes, I sent him to school with his own pack and gave one to his teacher so she can keep it on her desk. We even have them scattered around our house. There's a pack in his room, a few on the main floor and in each bathroom. I also always make sure to bring some with me whenever we head out. This past weekend when we went up north to the cottage for Thanksgiving, they came in handy during our hike – all of the kids needed a wipe at one point or another. It was also useful for wiping dirt off our hands. Basically, my best advice is to keep a pack with you everywhere you go!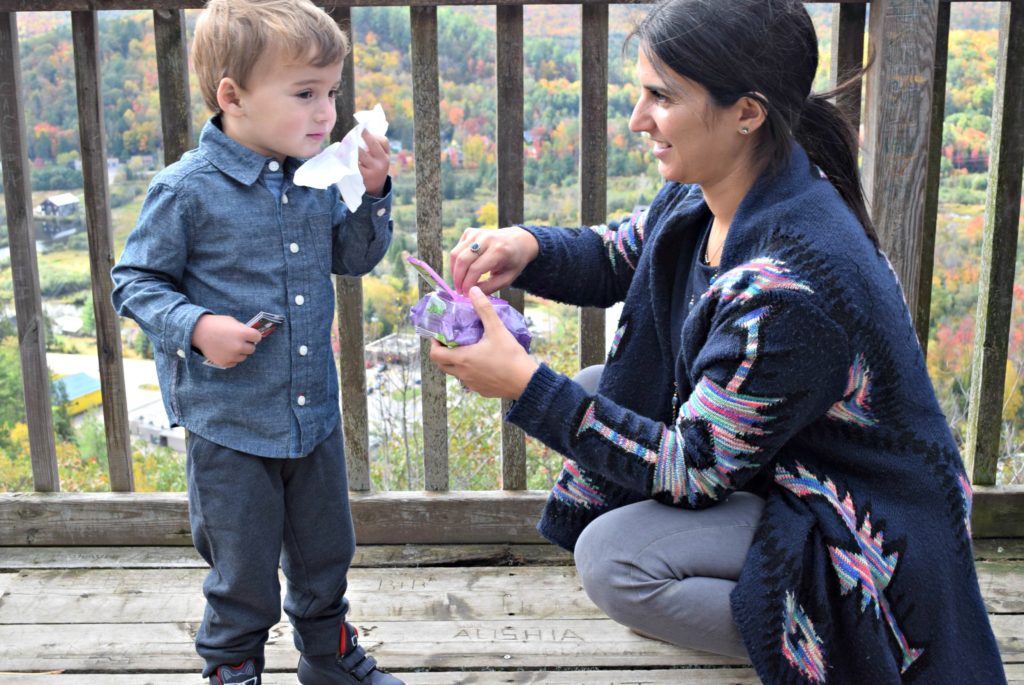 You can get Boogie Wipes in either 30 or 90 count packs. They are available at Walmart, Loblaws, Shoppers Drug Mart or Toys R Us.
Disclosure: I received compensation in the form of product and payment as part of the Kandoo Kouncil campaign. As always, the opinions and stories are my own.