I'm going to let you in on a little secret – I'm a wanna be minimalist.  I'm going to tell you another secret – I love things! I love shopping and the act of giving and receiving gifts. I'm not materialistic per say, but I enjoy STUFF… GOODS… whatever you want to call it, I like it! The problem is, I'm not a neat and tidy person and I can't stand to see mess (I know, this makes no sense). I mean, I'm okay seeing my house messy for a day or two or three but after a week, I get fed up. I clean up, vow to stop buying things, and reward myself by a going shopping. Yup – it's a total contradiction, but it's true. It's a vicious cycle. And the reality is, with three young kids, it's a little hard. I honestly don't know what would be worse – constantly cleaning up after my kids because they have so much stuff or listening to them complain that they have NOTHING to play with. Guys, please tell me I'm not alone on this!!
However, I recently became a minimalist. Not so much by choice, but more out of necessity. If you're not familiar with the Toronto housing market, you might not know that it's common practice when you're selling to have your house look as if no one lives there. It's a cross between a Stepford wife house and one that's been abandoned or clearly not inhabited by kids. You stage your house with stuff you wish you owned and usually fall back in love with your home and second guess moving out. That's because your house is pristine, clutter free, and full of new and modern furniture unscathed or wrecked by little hands.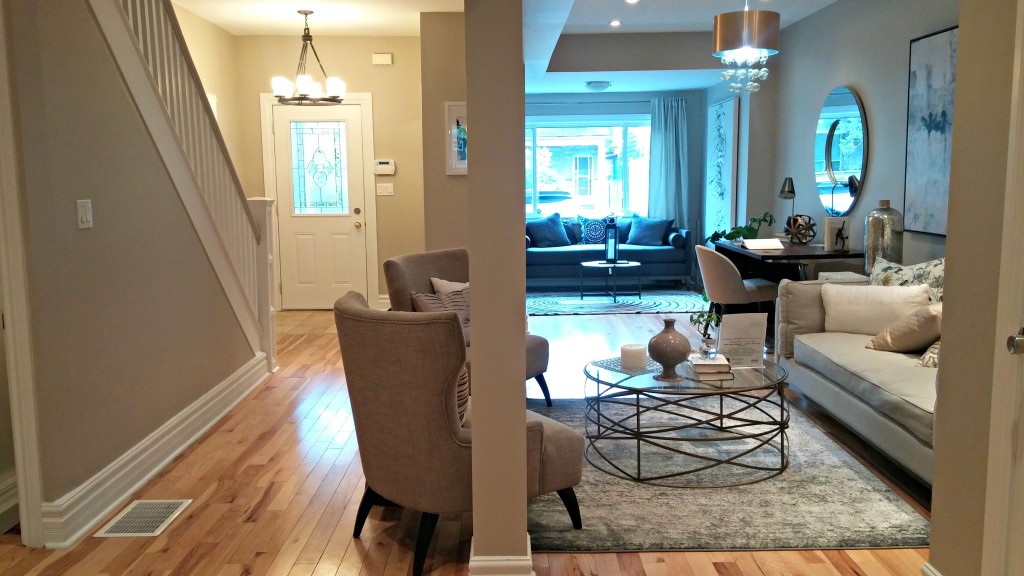 We were pretty much told we needed to remove all of our belongings, save a few toys and clothes. The rest was boxed and hauled away. We put our house up for sale and were relieved when it finally sold! We couldn't have been happier – not only because it sold, but also because it's hard living in a house with three kids, ages six and under, that needs to look like no one is actually living in it. It might have been the hardest thing I've ever hard to do in my life (I'm only half exaggerating). After the house was sold we still didn't have access to our STUFF for a full month. So here we were, living my "dream" of being minimalists.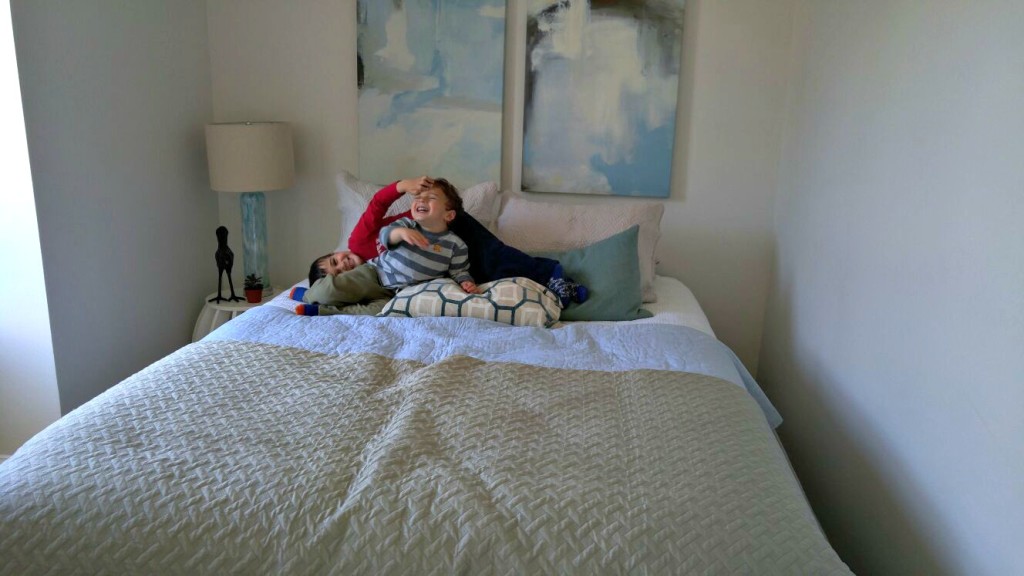 The truth is, it wasn't as bad as I expected. The kids didn't mind rotating between the three toy items we had (cars, hockey players and blocks). I enjoyed the fact that they couldn't make such a big mess and if they did, the clean up was fast.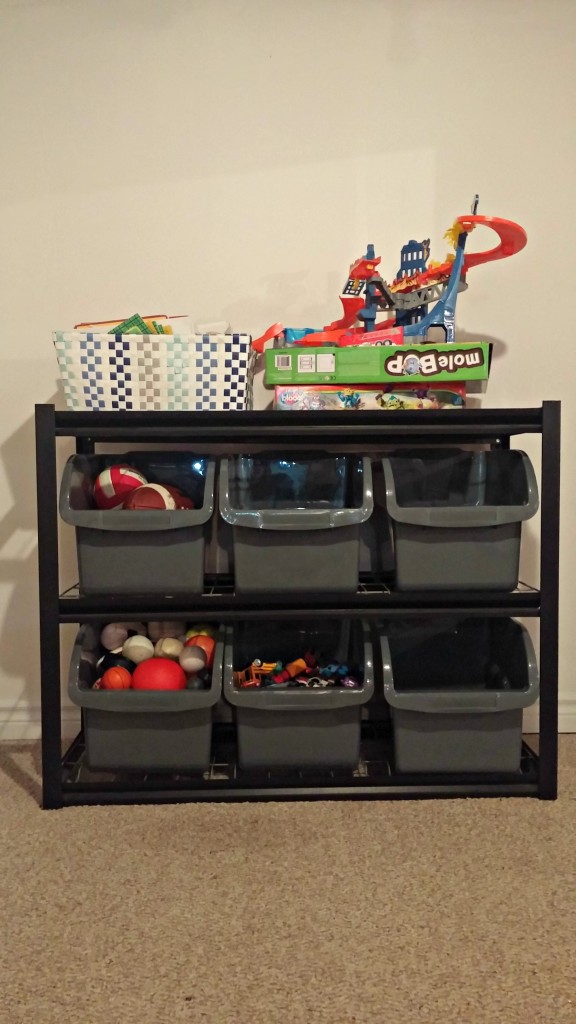 Besides the kids toys, we also had packed up most of our "chachkies." I guess we didn't need that ribbon that has been sitting in the drawer for over five years or 4 television sets or 20 platters or that random hook. It felt good to declutter and get rid of the stuff we haven't used in at least one year or more. There was even a point where we lived without any furniture for a week when the staged furniture was taken away but our stored furniture hadn't been delivered yet. While it looked odd – I honestly didn't mind.
The verdict
I liked it, and living a minimalist lifestyle is possible and doable. I think I will plan to live this way when we move to the new house. Hopefully it won't be too hard since we already got rid of most of the stuff we don't need or use. As for the kids toys, I plan on putting the majority of it in storage and only keeping a few items out. If needed, I can always rotate the toys in and out quarterly (that might be wishful thinking, but time will tell).
Have you ever tried living a minimalist lifestyle or have you ever thought about it? Any input or advice would be greatly appreciated!