I'm not going to lie… it's been a while since I read a book. In the mornings I'm watching the boys and at night I'm online and I blog. On a rare day off, I catch up on my favourite TV shows. This doesn't leave me much time for reading. Even my favourite magazines are starting the pile up on my night stand unread! I do miss reading though. I always itch to read a book whenever I board a plane or get a moment to myself on the couch. I love reading people's book recommendations on social media, making a note of it for future reference. The only time I finally did get a chance to read this past year was when we flew to Hawaii without the kids this past May. We had 5 days to ourselves and I took full advantage of that time – including reading a book!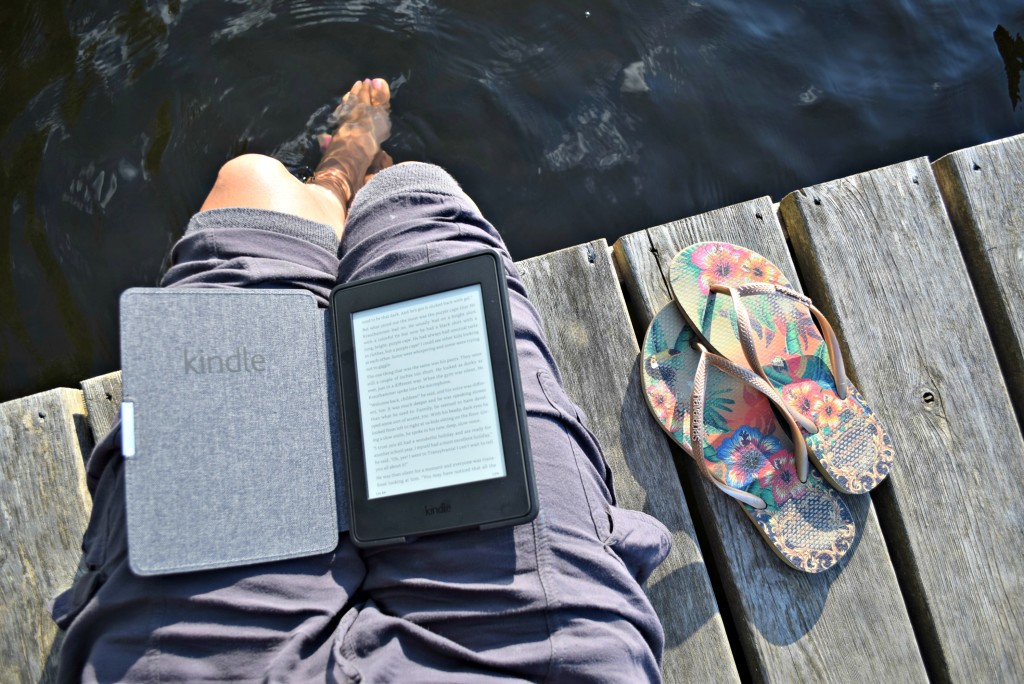 Now that summer is here and we're spending more time at the cottage, I plan on picking up where I left off in May. Thanks to my Kindle Paperwhite, I can now enjoy my favourite books in the great outdoors. Whether I'm sitting on the dock or relaxing on the hammock, I've been sneaking in a few chapters on the kindle before the kids come and find me (because they always do when I'm trying to relax). The Kindle Paperwhite is the perfect outdoor essential since it features a no-glare screen, long-lasting battery life, built-in adjustable light, and lightweight design.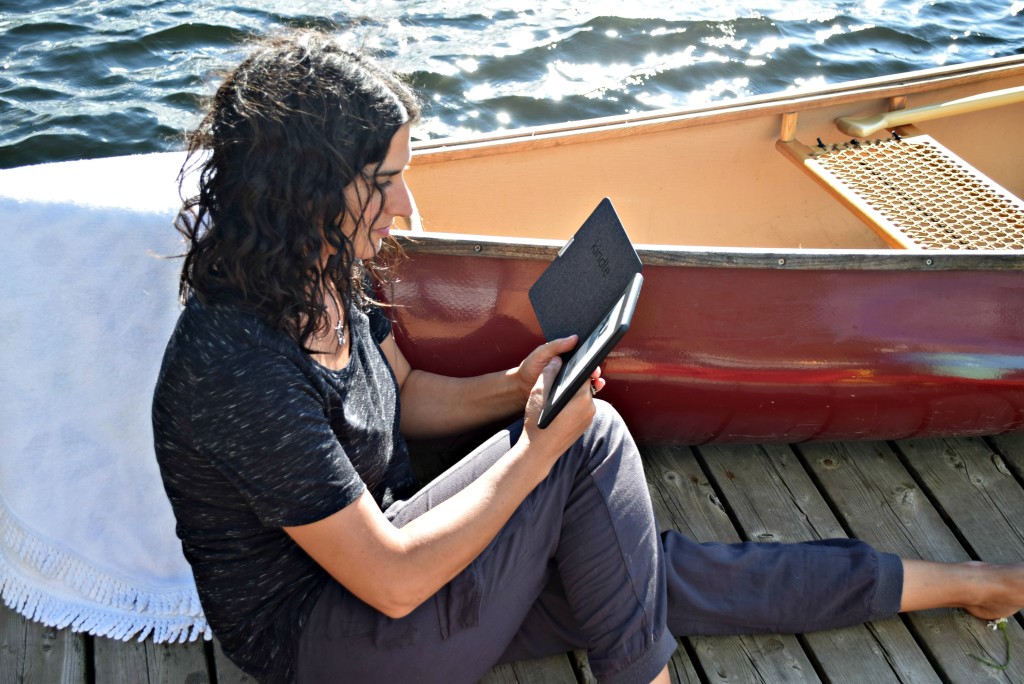 I go to the cottage to unwind and the Kindle provides me with that opportunity, whether I'm relaxing outside in the sun or indoors curled up next to the wood stove. I've already downloaded two book recommendations and I can't wait to add a few more throughout the summer.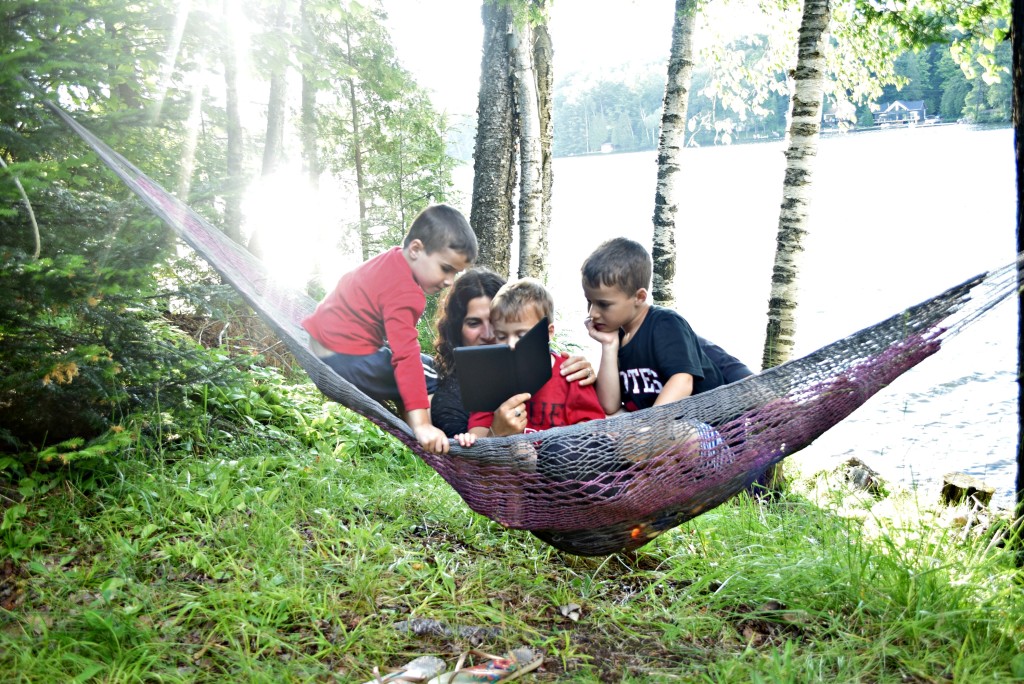 So whether your summer plans have you hiking, backpacking, swimming at the lake or enjoying the comfort of your own backyard, the Kindle Paperwhite is your perfect companion.
Help me compile the ultimate summer reading list – what are you reading now?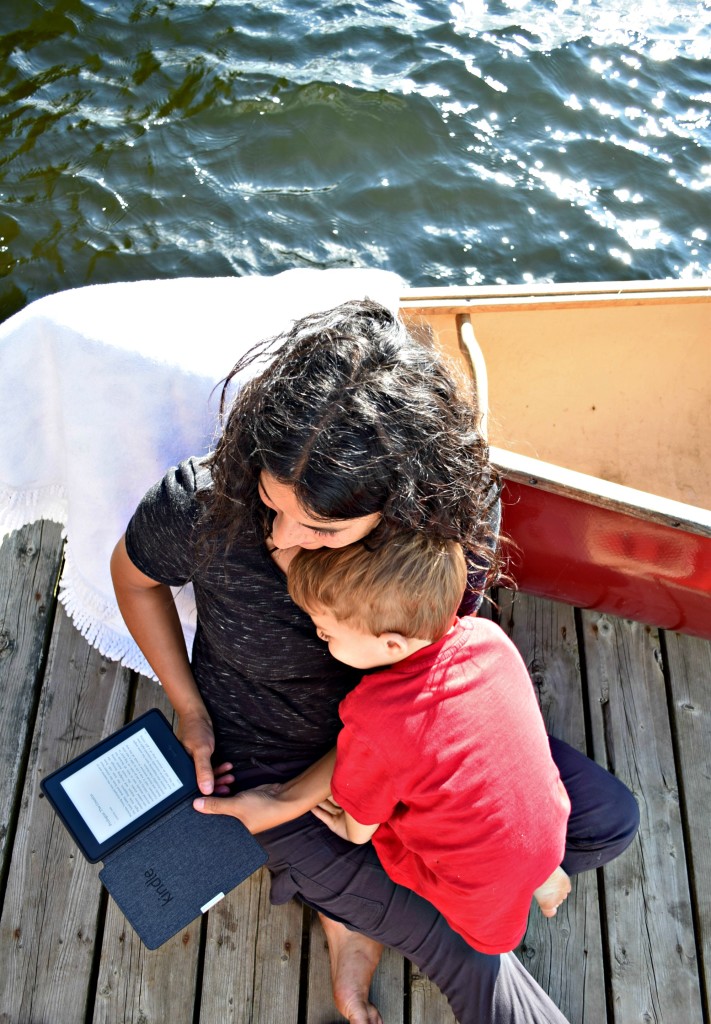 Disclsoure: This post is sponsored by Amazon Kindle. In exchange for this post, I have received perks in the form of products and/or compensation. All opinions on this blog are my own.