For the past YEAR (without exaggeration), my middle son Ryan has been asking for a booster seat  to be "just like Kyle" his older brother. While I would normally be more than happy to fulfill his wish for a booster seat (hello less work for me), I told him that he's still too young and small. Besides giving him great incentive to eat better and sleep more so he can grow big and strong, I was mostly concerned about his safety. I didn't want to move him to a booster too early, even if he did fit the "criteria." This summer felt right – he was about to enter Junior Kindergarten and he was above the 40 pound minimum requirement in Canada. It was kismet when we received the opportunity to try out Diono's Monterey XT Booster Car Seat. I've always heard so many great things about Diono's car seats but have never had the opportunity to try them out for ourselves. Ryan has been enjoying his new car seat for the past month and I'm excited to share our experience with it.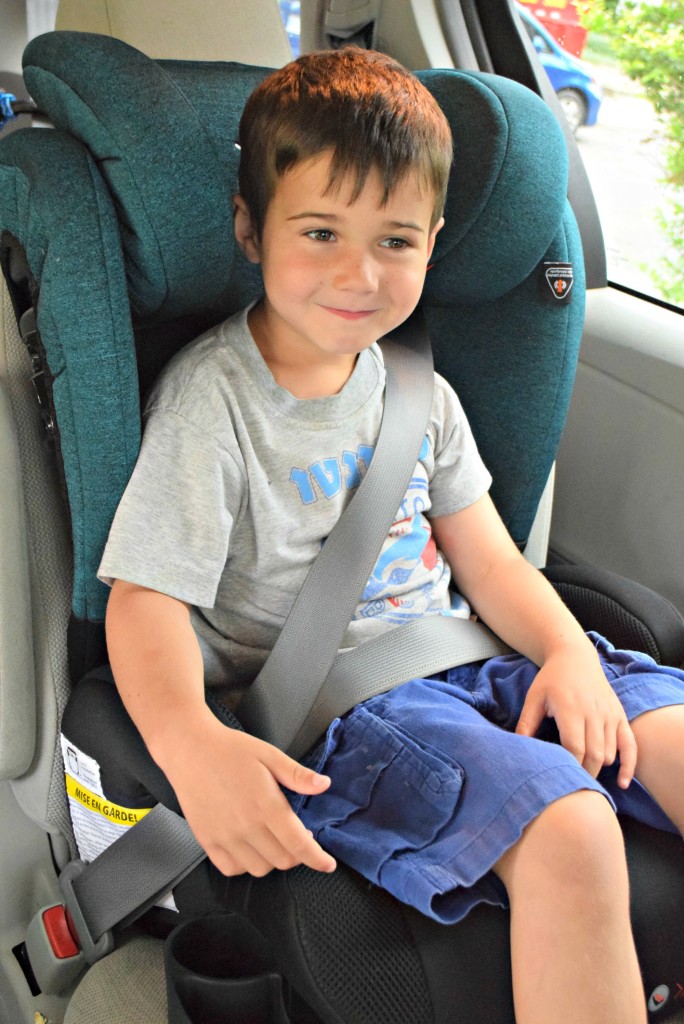 Comfort
The Diono Monterey XT Booster Car Seat is spacious and very cushioned, making it very comfortable. Besides safety (which I will talk about shortly), comfort was the other important factor for me when selecting a car seat. Since we do a lot of two hour plus drives, I wanted to ensure that Ryan's car seat would be comfortable enough for long drives and to fall asleep in.
Safety
Unlike most boosters, the Diono Monterey XT Booster Car Seat has UAS connectors (a LATCH system) so you can connect the car seat to the vehicle's anchors and keeps the seat in position when not in use.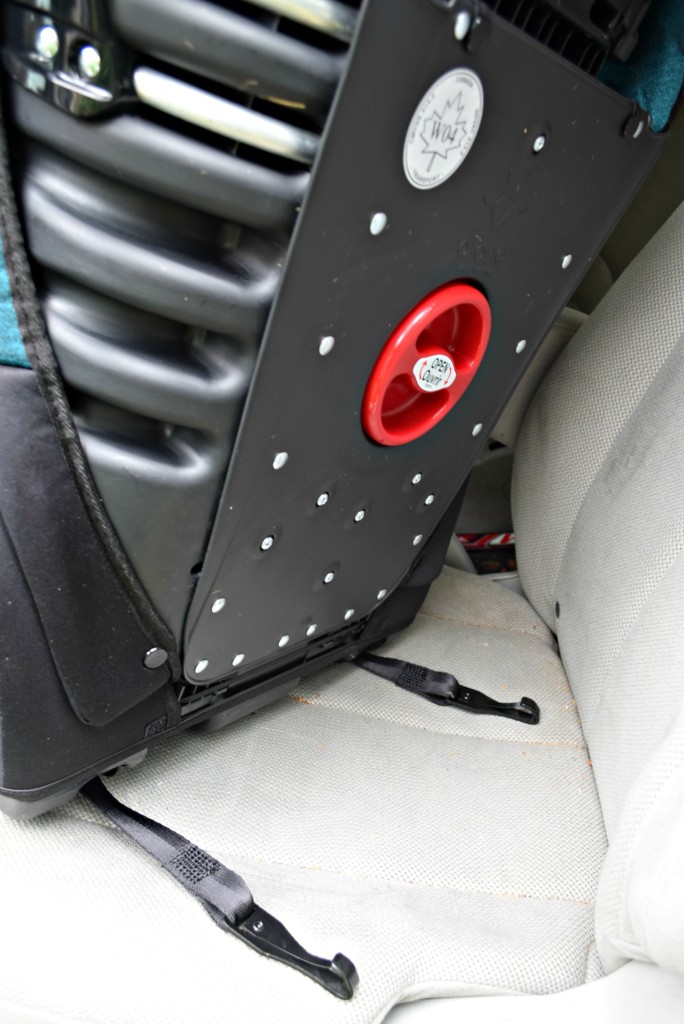 There's a built-in belt guide to slide the belt through. This ensures that the belt is held firmly in place at the right level and rests perfectly on his shoulder without slipping to the neck.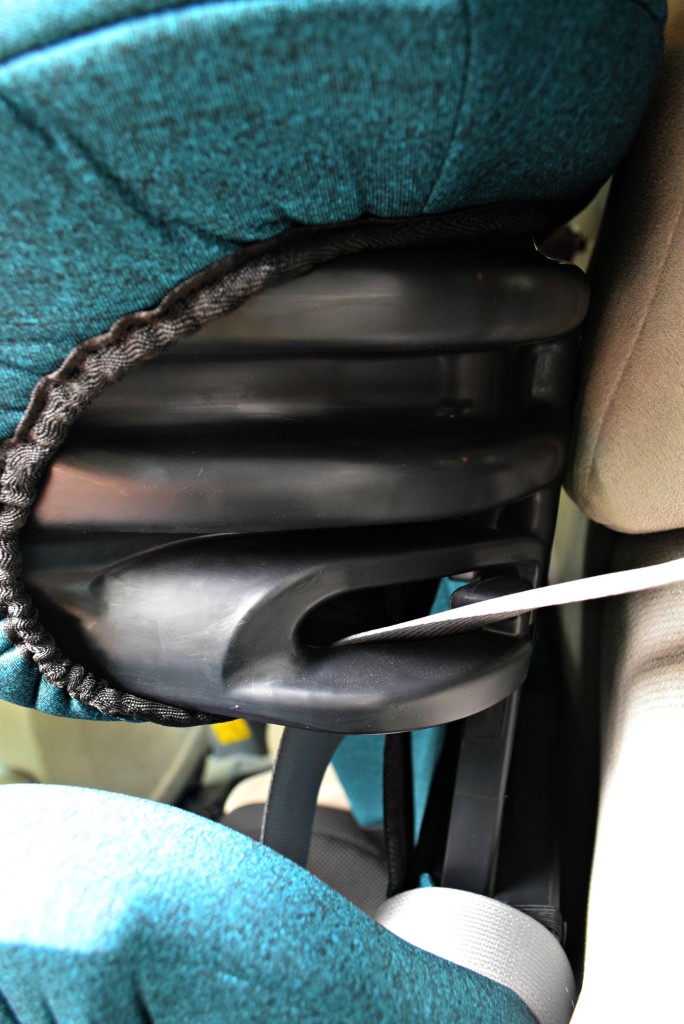 Easy to use
The Diono Monterey XT Booster Car Seat was designed to fit growing children (40lbs to 120 lbs). As such, they have some great built-in features to allow you to make quick and easy adjustments. To adjust the width of the seat in order to fit properly around your child's shoulder, you simply turn the red dial located on the back of the seat.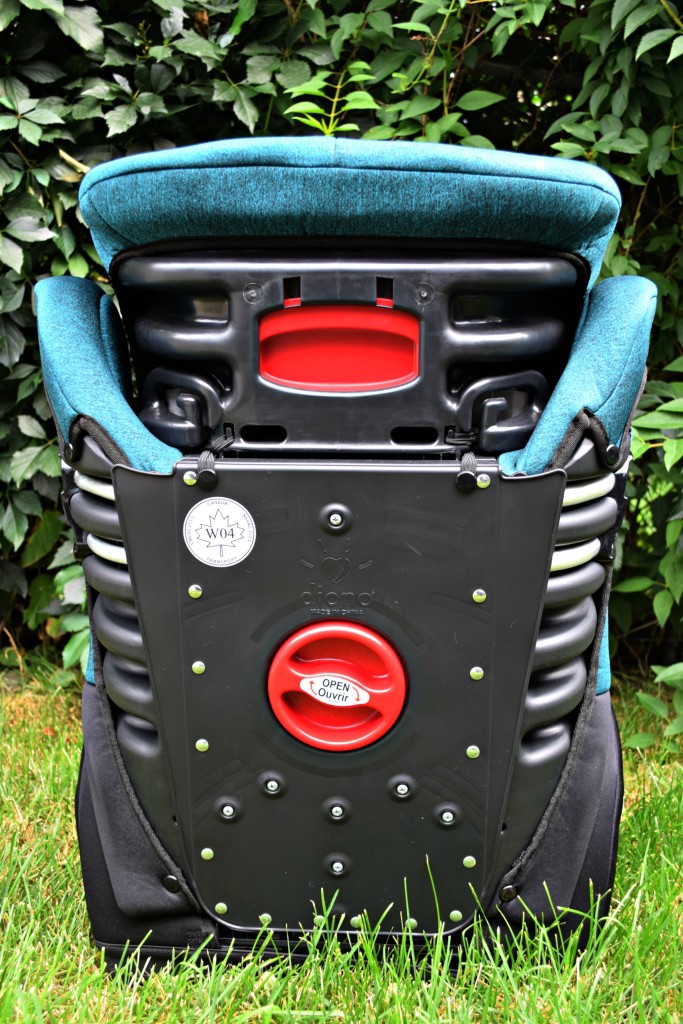 For taller kids, using one hand, simply lift up the red lever located at the back of the head rest and pull the head rest up.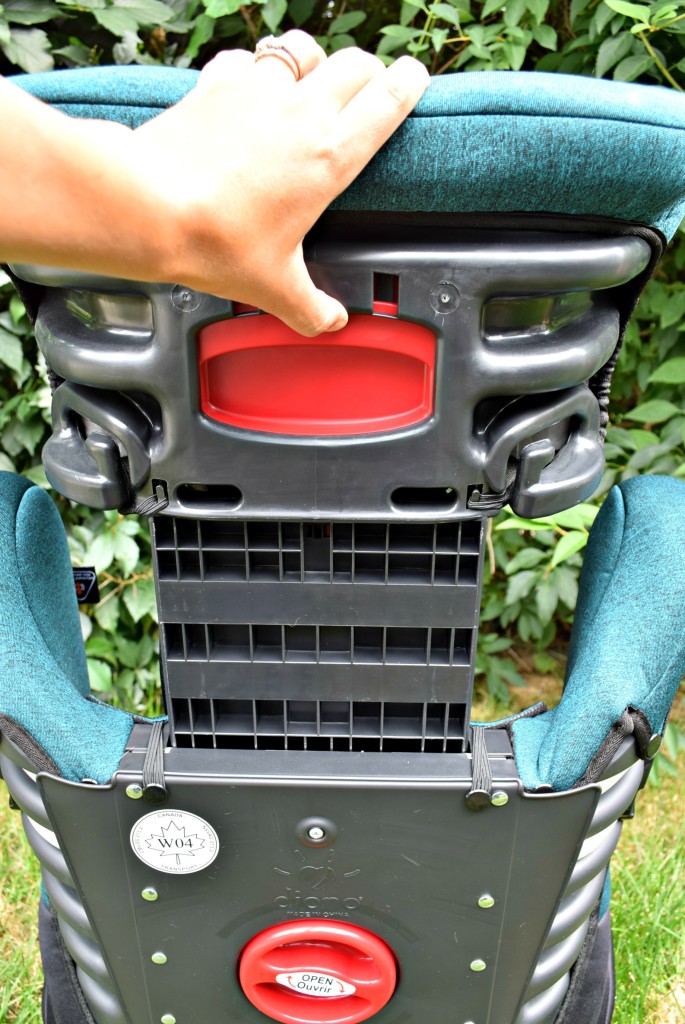 The back can be easily removed to convert the seat to backless booster which is great for travel and storage.
Quality
I love the car seat's fabric and based on first appearance, I think it will hold up longer compared to other car seat's we've had. For some reason, my boys like to put car seats to the test, and usually a rip in the fabric is their second focus after getting the seats nice and dirty! Although I can't speak to its ease, apparently the cover is removable for cleaning.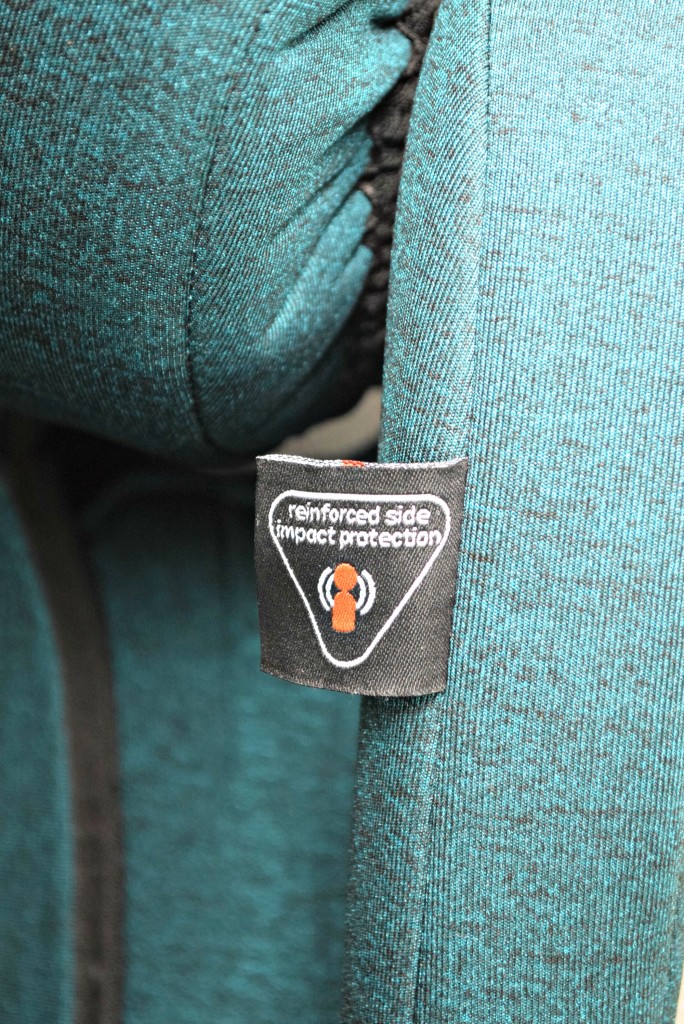 Extras
It comes with TWO cup holders (hurray) but it took us a while to figure it out – which is good because it means that the  cup / snack holder is retractable (great for traveling, or for use in smaller cars or when you need extra space). However, the cup holders can be hard to clean since they can't be removed. The cup holders could also be a little deeper to hold the water bottles better as sometimes they tip over, especially due to (4 year old) user error.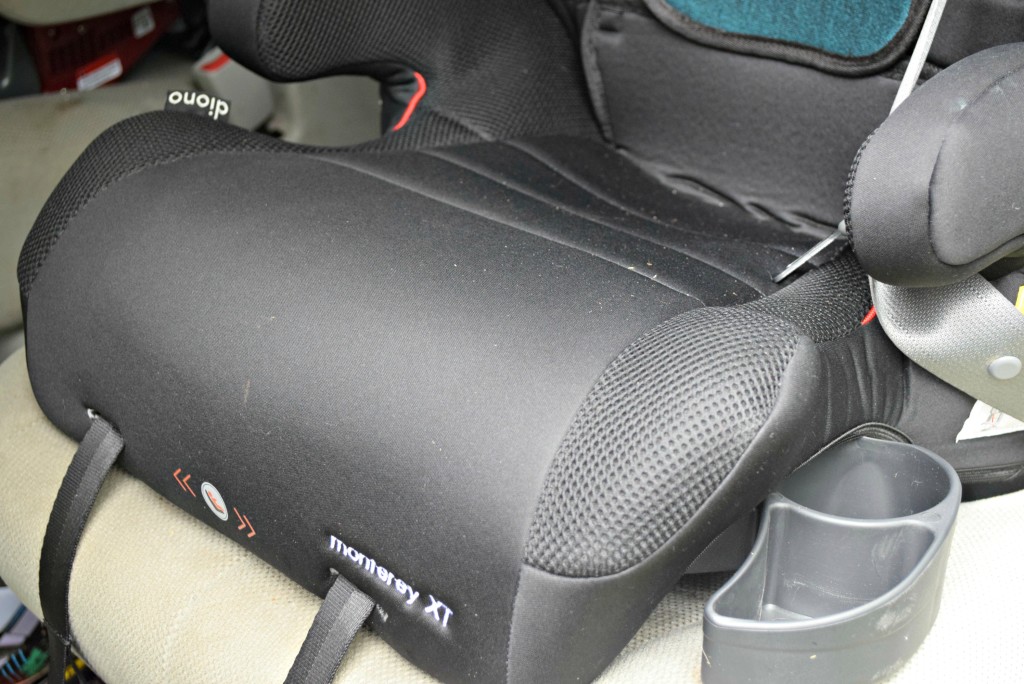 The car seat comes in four different colours; teal, grey, purple and red.
Overall I have to say that we truly love this booster seat and Ryan has been happy as a clam since we transitioned him from a harnessed car seat. I'm so glad we got him this booster seat. Even just compared to the one Kyle has, you can tell the quality is superior and has better safety features. You can purchase this car seat online at a variety of retailers including Amazon.ca, Babies R Us, Sears and Well.ca.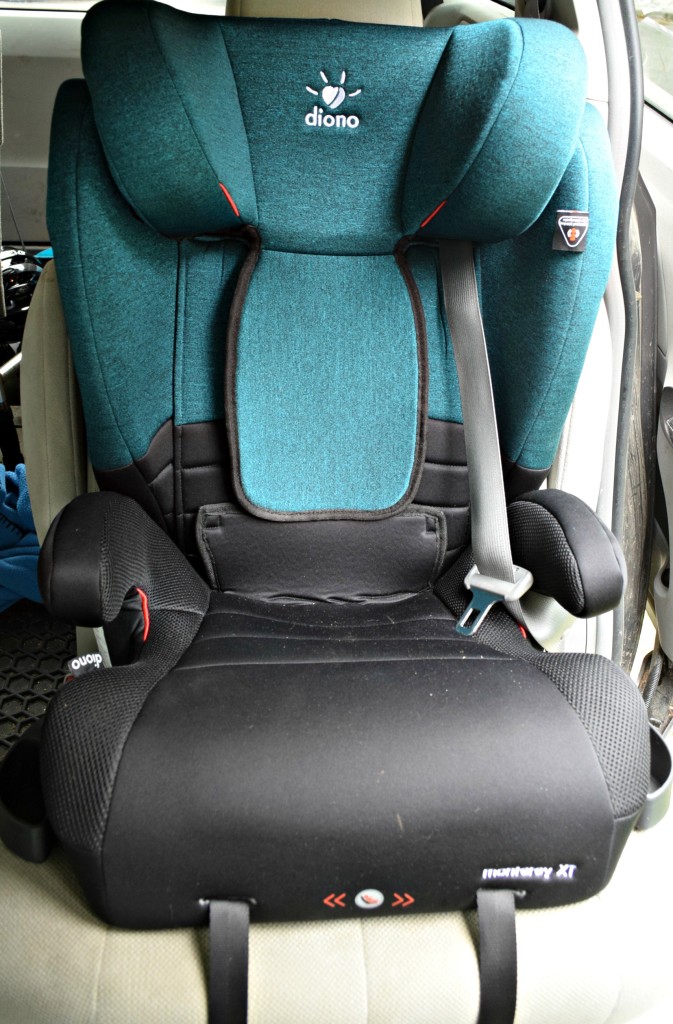 GIVEAWAY
I'm excited to announce that I've teamed up with Diono to give one of my readers their very own Monterey XT Booster Car Seat (retails for $169.99). Enter the giveaway via Rafflecopter (please give it a few seconds to load).  Contest is open to all residents of Canada. Contest ends Friday August 18, 2017.
Disclosure: In exchange for this post, I have received the Diono Monterey XT Booster Car Seat for review. All opinions on this blog are my own.