One of my favourite MBA classes was Business Leadership. My professor emphasized that many great leaders often possess certain traits including being able to inspire others, being passionate, having a positive outlook, good communication skills, honesty and commitment to their goal. While this class specifically focused on business-oriented leadership, these traits are important for leaders of any kind – whether in the community, at school, professionally or socially. Shortly after completing my MBA I got married and had my first son. I never went back to the corporate world but as I interact with others as a mom, friend and community member I not only appreciate great leadership qualities in others, but also hope to instill them within myself and my children.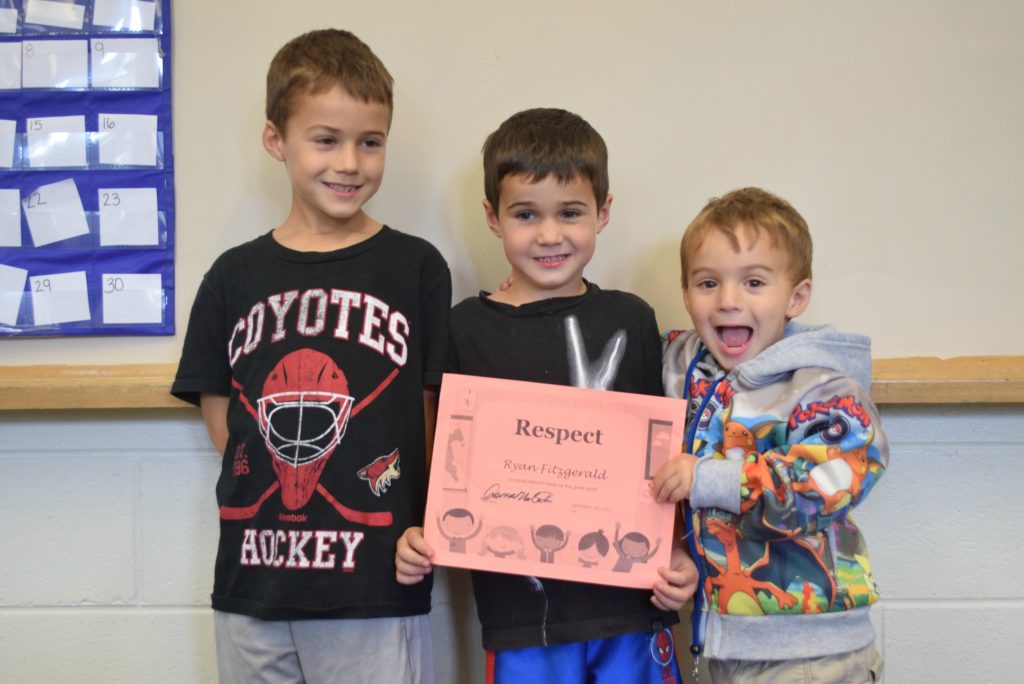 I personally believe that it's never too early to help my children develop great leadership qualities. Whether it's with their sports teams, with their peers or even with their siblings – I consistently try to shape their behaviours so they are set-up for success down the road. For example, teaching them that it's not about winning or losing but rather, were they kind, thoughtful and caring in their various interactions – did they help to make others feel included, appreciated and respected? If they can possess the qualities of a great leader early on in life, it will set them up for success as they age, enter the workforce and start contributing to our society. Not to mention, it will make my job as a parent an easy one (wishful thinking, I know).
Teaching our kids about great leadership qualities and working to instill them in them can be taught both at home and at school. As parents, we can set an example for them on what is considered appropriate. At school, our kids will gain the knowledge needed to succeed and learn about the world around them. Education is the foundation for their future success.
When Kyle studied about Terry Fox at school, it really struck a chord with him. He really wanted to make a difference and help those with Cancer, just like Terry had. That's why for his birthday this year, he decided to donate half of the money he received as gifts to a charity that supports kids with cancer. Of course, John and I were more than supportive to help him make this a reality. Similarly, Kyle observes how John and I try to help out those less fortunate. Through his own accord, Kyle decided to start selling his drawings to help raise money for the homeless. Thanks to the support of family and friends, he was able to raise over $100 for this cause. His acts may be small, but the impacts are big. Both on the individuals he is serving, but also for his own self-esteem and developing his leadership skills.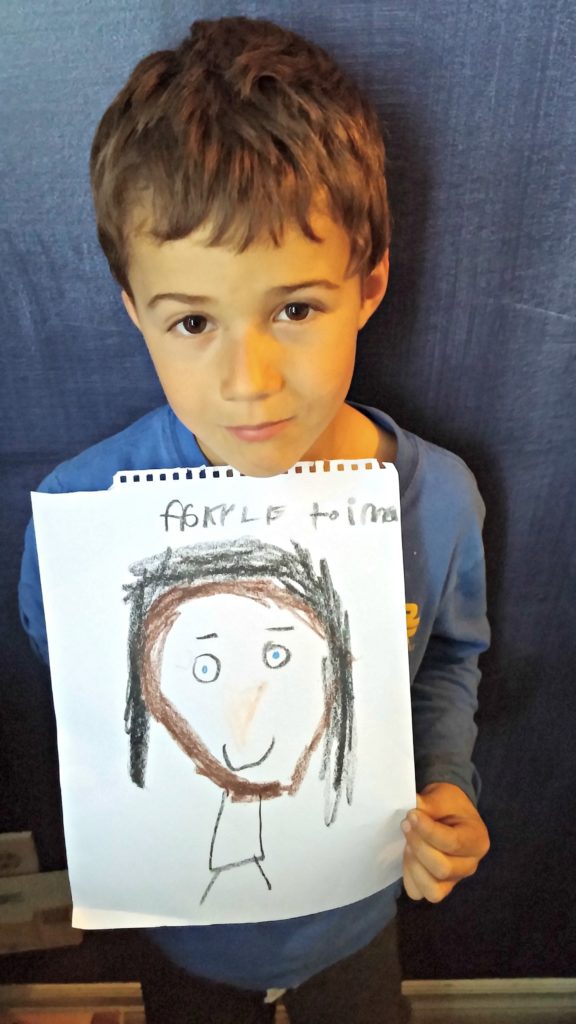 I truly admire kids who are passionate about making a difference in their school and community. Especially those kids that, despite the resources available to them, recognize that any act – big or small – can make a difference.
I'm so grateful for the opportunity I had this past weekend to attend the HSBC Future Leaders recognition event. The HSBC Future Leaders program aims to recognize students who are making a difference in their schools and communities. Through the program, seven students from across Canada were recognized by HSBC Bank Canada at the Ontario Science Centre with  Chris Hadfield delivering a keynote and Ziya Tong emceeing the event!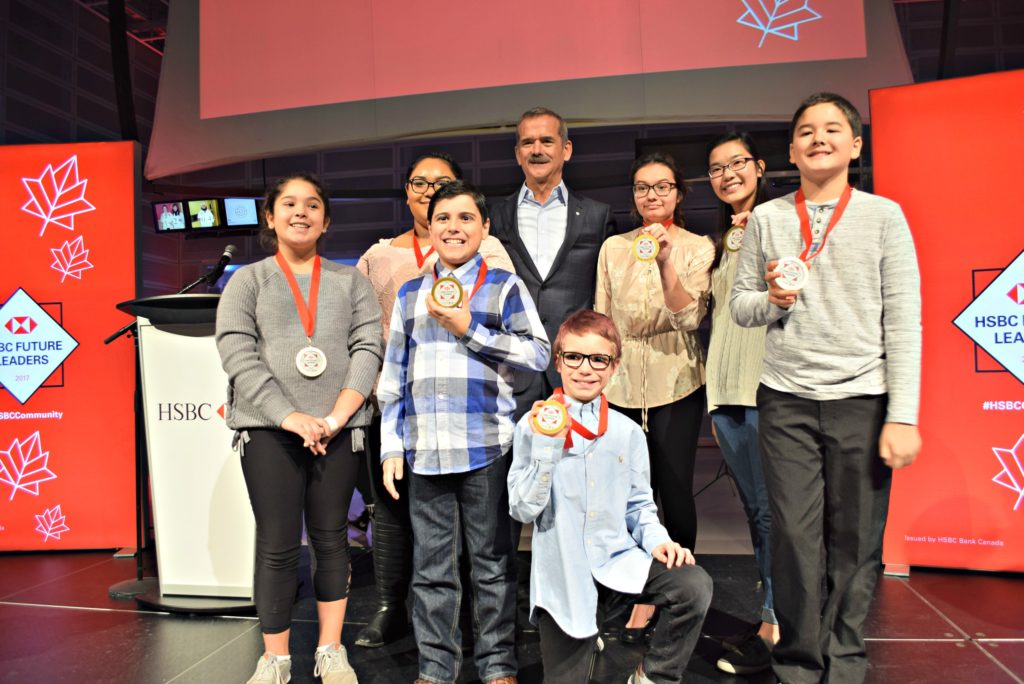 These seven kids from across Canada have such inspiring stories. They are truly ambitious students who are making a difference in their schools and communities.
Nine year old Hayeden from Calgary is helping out in his school by volunteering in the healthy breakfast program as well as helping the school patrol team to keep people safe. His future ambition is to become a fire fighter and to be happy in his job.
Seventeen year old Cedonna from Toronto is the co-president of the breakfast club of her school and is focused on developing the nutrition program. As a Nutrition Ambassador, she helps fund-raise for various nutrition programs in her community. Her future ambition is to become an optometrist.
Eleven year old Elizabeth from Vancouver helps out with her school's breakfast program along with assisting the younger students. She has also taken on a leadership role in the school's spirit of reconciliation. Her future ambition includes becomes a mechanic OR the Prime Minister of Canada (love that).
Seventeen year old Kayla from Saskatoon is a key member of her school's leadership club. Her core belief is that we all have the same potential to achieve our goals and dreams, even if the journey to get there is different. Her future ambition is to become a nurse.
Ten year old Angelo from Montreal helps prepare meals for the homeless and organizes food baskets for needy families during the holidays. He believes that every individual can make a difference even on a small scale. His future ambition is to become a chef.
Eighteen year old Holly from Toronto is focused on supporting the well being of others. She took the lead on opening up a wellness suite at school and educating students and teachers on mental illness. Her mantra to other students is to get involved and have fun! Her future ambition is to become either a forensic psychologist or a behavioral therapist.
Twelve year old Ethan from Vancouver is a volunteer and leader at his school's breakfast program. He is an active participant in his school's Eco program and he created a project to bring awareness to the problem of pollution, specifically littering. His future ambition is to become a city planner so he can make his community a better place and more eco-friendly.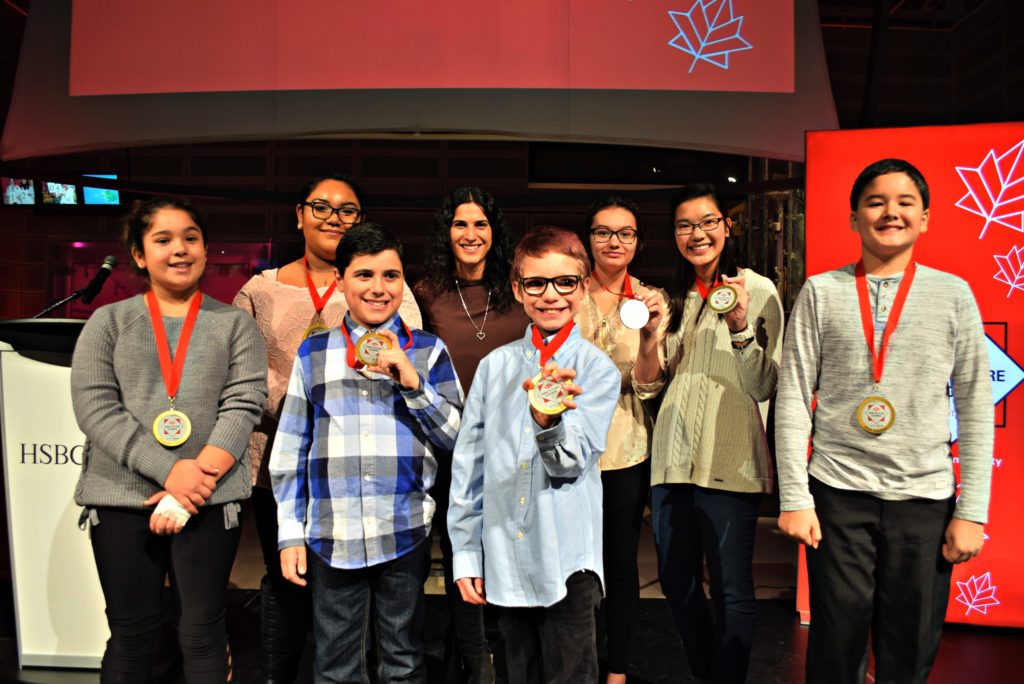 Now it's your turn to brag – how have the kids in your life made a positive impact on others and shown great leadership skills?
Disclaimer: This post is sponsored by HSBC as part of the HSBC Future Leaders campaign. All opinions are my own.