I've known about the Switch Witch for a while, but never introduced it to my kids. They enjoy eating their Halloween candy and we always monitor how much they have so we know they eat it in moderation. Besides, my husband and I would be terrible at hiding their candy if we took it from them. But just this week Kyle mentioned the Switch Witch to us and asked to learn more about it.
What is Switch Witch?
I'll back track a bit though if you're not familiar with the Switch Witch. In a nutshell, the Witch (who is not evil) comes to your house Halloween night (when your kids are asleep) and takes your children's Halloween candy and leaves them a toy in exchange. Since the candy fairy comes after your kids have gone to bed, they still have time to enjoy some of their sugary treats. Also, she only shows up if she's invited, so your kids don't need to be "afraid" of her.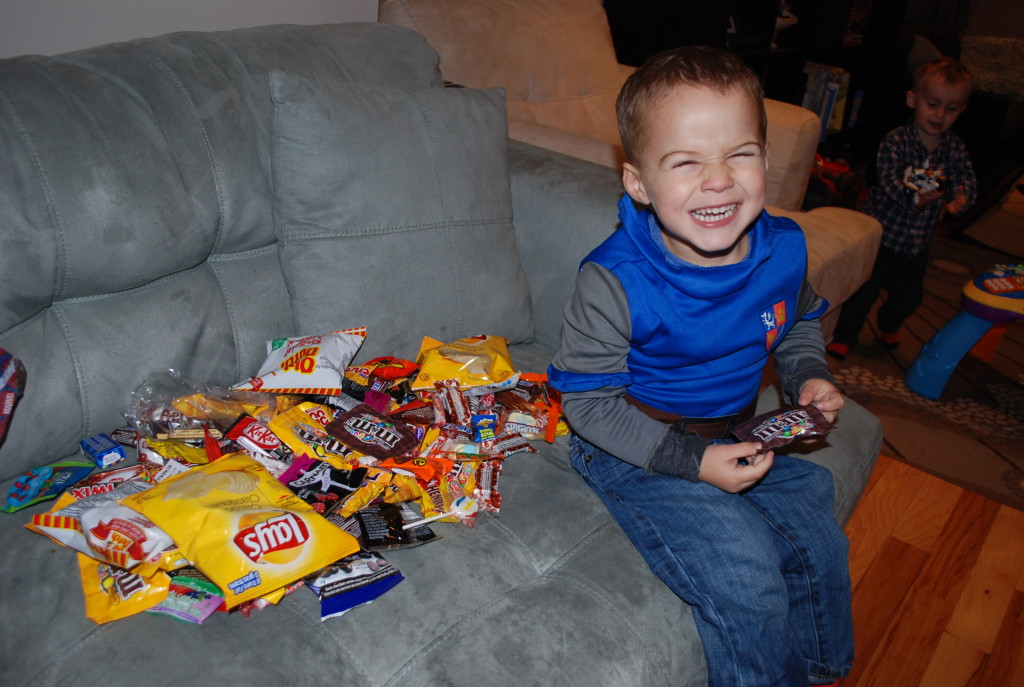 Kyle was mostly wondering if he could select the toy he receives, whether it would be big or small, and whether he could get his candy back if he doesn't like the toy. No buddy! As your JK teacher would say, "you get what you get, and you don't get upset!" The jury is still out whether or not he wants the Witch to come.
Reminders for Halloween Night
Regardless if you decide to go with the Switch Witch ritual or not, remember to get your kids to brush their teeth before bed. According to the Canadian Dental Association, children should be thoroughly brushing their teeth twice a day for two to three minutes each time to get rid of any germs and sugars that cause cavities. As you can imagine, this is especially important after eating so many sugary treats.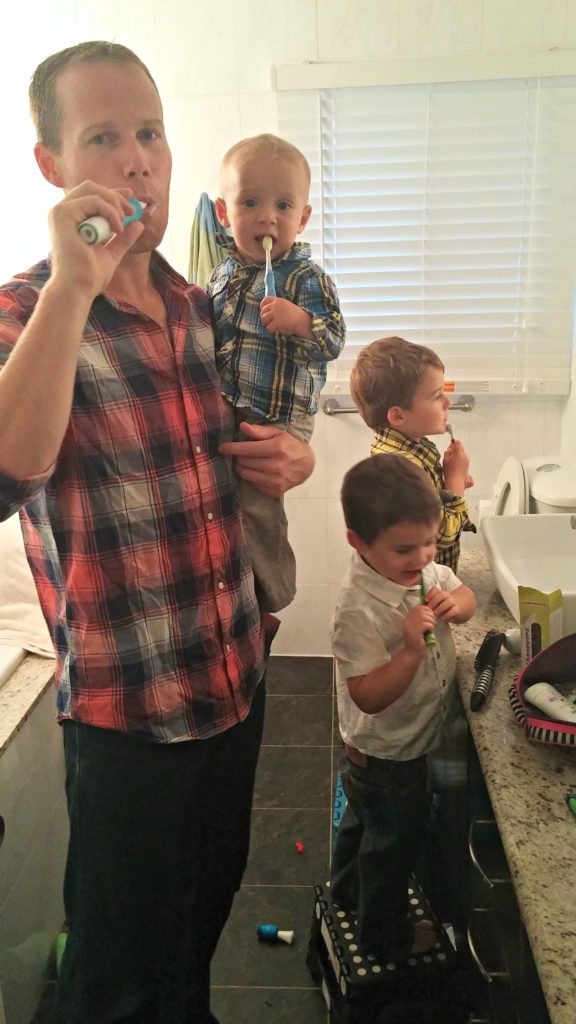 Here's a great tip from my friends at Church & Dwight: Get your kids excited about their oral care routine by coordinating their brush and toothpaste with some of their favourite cartoon characters like Orajel PAW Patrol or My Little Pony Anticavity Fluoride Toothpaste and Manual Toothbrush.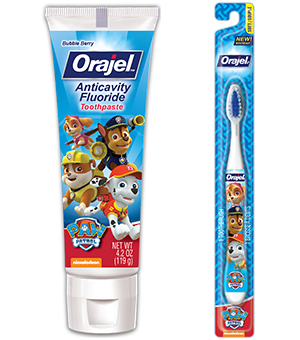 Since we're on the topic of Halloween, I also wanted to remind you to wash your children's costumes as soon as you can. This will help prevent any stains from becoming permanent so you kids can re-ware their costumes for dress-up and so you can pass them along or sell them. You want to keep them looking and smelling like new.
I suggest using Arm & Hammer Plus OxiClean Power Paks in Fresh Scent. The freshening and deodorizing properties of Arm & Hammer detergent, combined with the stain-fighting power of OxiClean, will ensure that your kids costumes look like they have actually only been worn for one night.
Do you plan on implementing the Switch Witch Tradition?
Disclosure: I received compensation in the form of product and payment as part of my participation in the Church & Dwight Ambassador program. The opinions are my own.