How many of us want to make a positive change in our lives? (Me: Hands up!)
How many of us despise New Year Resolutions? (Me: Hands up!).
So what do you do? I'll tell you what I do…  I don't resolve to change but rather, I make life-style changes in the way I think and act. The key is to have a goal and to start small. Like most individuals, I really want to focus on mine and my family's health this year. Personally, I want to get fit and gain strength and energy. For the rest of my family, I want to focus on the food we consume. Realistically, I know that we won't be able to eat non-processed food every night but I have already started to make small changes towards eating better.
So how do I start small? The biggest and easiest change that I plan on doing is drinking more water. Truthfully, we already do a good job of it… or at least my kids do. Since we don't buy any pop or juice drinks, my kids have always only had either milk or water. I, on the other hand, drink lots of coffee and tea (and wine at dinner) and very minimal, if any, water throughout the day.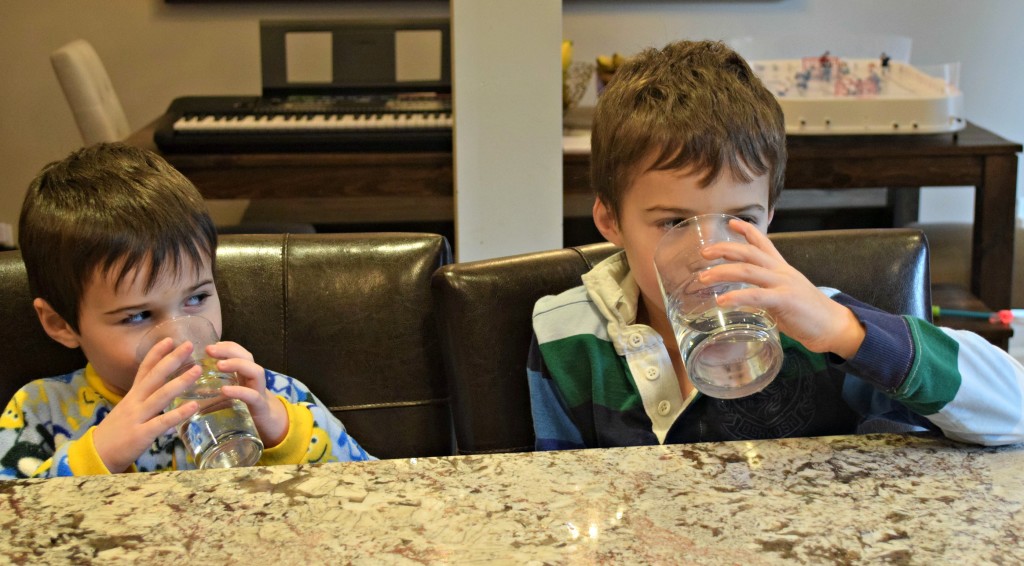 Here's how I plan on incorporating this change in my day to day life to guide my new lifestyle change.
When I wake up in the morning, instead of drinking coffee first, I plan to drink a glass of water. If I'm prepared enough, I'll pre-make flavoured water the night before using lemons, lime and cucumbers. I used to do this in the past and I loved it! It's refreshing and I found that it helped suppress my appetite. 
Every time I reach for coffee or tea, I plan on matching it with a glass of water.
Pour myself a glass of water with each meal. I don't know about you, but I LOVE food! I also come from a family that eats SUPER fast. The problem with that is that by the time I'm done eating, I don't feel full because my body hasn't had the time to digest everything properly. I'm hoping that drinking water along with my meal will both help me slow down and suppress my appetite.
Bring water with me everywhere I go. Whenever we're on the road, I'm always very conscience to bring snacks with us but I often forget to bring water.  In fact, just this past holiday break, when we went on a family road-trip, the best decision I made was grabbing a case of Nestlé Pure Life bottled water to keep in the car. It was a last minute decision as it wasn't on the shopping list but so many times throughout the drive my husband and I commented on how it was probably the best purchase we made to help us during the long drives.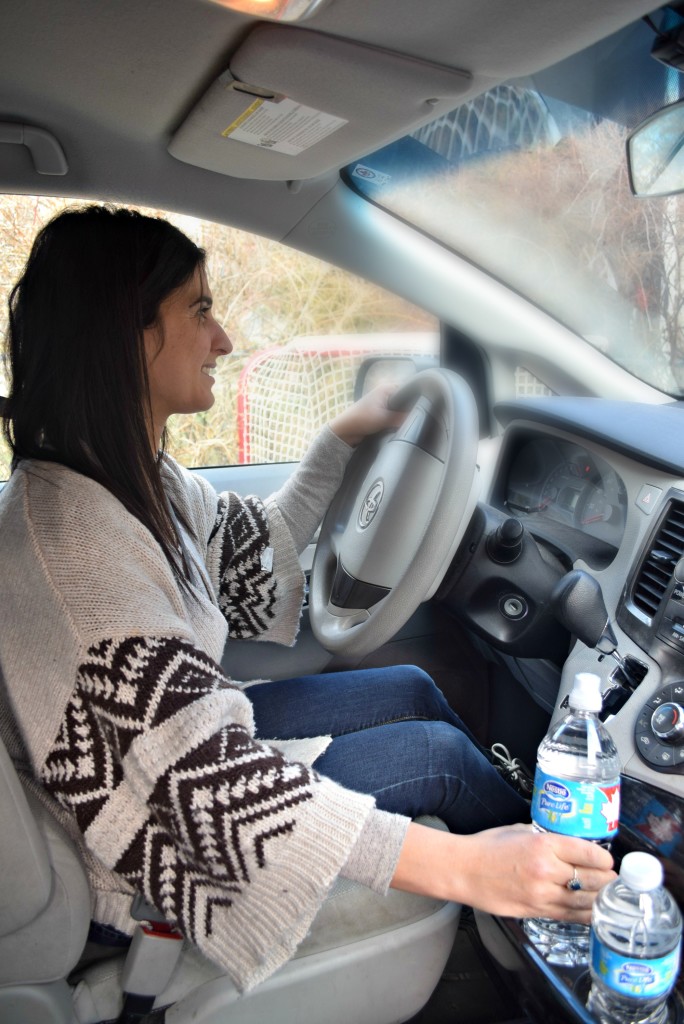 Hydration is the name of the game, and healthy living is the end goal! Join the movement to live a better lifestyle this year and do it by adding water (and reducing other type of beverages) to your every day activities. Share your own story with the hashags #DrinkBetterLiveBetter and #PureLife and head to Pure Life for more healthy hydration tips!
Disclosure: I received compensation for participating in the Nestlé Pure Life program. All opinions are my own!