Earlier this month we received the keys to our new home. We purchased it over a year ago, but we completely gutted the house and have been renovating it for nine months. Now that it's all complete and we've settled in (mostly), I can't wait to host our family and friends. Part of our design plan was to ensure that the main floor had a good flow for hosting and entertaining. We set it up in such a way that allowed us to increase the size of our dining room area for hosting large groups and to quickly push things to the sides for a more open feel.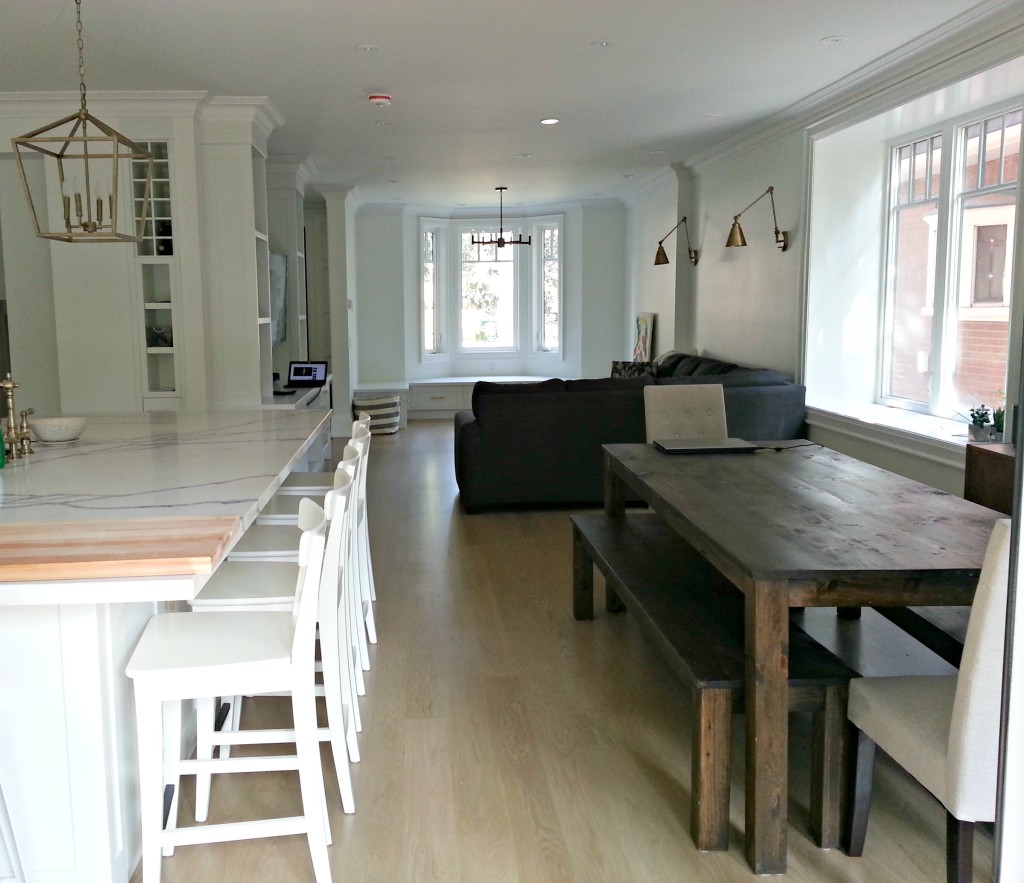 One of the first things that we will host in our new home is our extended family for a nice dinner. Hosting can be stressful, but not if you're properly prepared. After all, hosting is about enjoying the night as much as your guests.
I've teamed up with Maytag to share some of my dependable hosting tips, just in time for Thanksgiving when most of us will be hosting our loved ones for a night of feasting and laughing.
Prepare for your meal! Make a list of what you plan on cooking, make a shopping list based on that and buy everything you need a few days in advance. Make sure you find out how long your turkey needs to defrost in the fridge for (sometimes it can take several days depending on the size). You may also want to prepare some of your dishes in advance. Do this if you haven't made the dish before so – to decrease any stress and to ensure it tastes up to your expectations. It will also help save you time the day you are hosting. The key to doing all of these things is having a dependable fridge like Maytag's Four-Door Refrigerator. The PowerCold feature chills the refrigerator compartments quickly even if the fridge door has been kept open. Keep your mind at ease knowing that the dishes your prepared in advance will make it until you serve them. Cooking and reheating your food before you serve is also quick and easy thanks to Maytag's Front-Control Range. Use the power preheat feature that lets you enjoy dinner faster, with juicy flavour every time. 
Set the table far in advance. In our house, we typically eat at the kitchen island. That means, the dining room table is not used which is a perfect opportunity to have it set up well in advance of Thanksgiving. It's one less thing to worry about the day of, and it's a great way to get your kids involved. Kids can set up the table with the basics, but they can also help with decorating. Give them the pieces that you want to include on the table and let them go at it, you'll be amazed at how creative kids can be. Get them to craft table setting cards (a great way to practice their writing) or tell them to head outdoors to collect artifacts from nature like leafs and pine cones to decorate the table with. 
Make sure your bar is stocked. Get your wine, liquor and beer well in advance. Often liquor stores will have an expert at the store to provide you with recommendations for pairings that will go with your meal. Make sure to store the white wine and beer in the fridge so they are ready to be served chilled! Also make sure you have all of the cooking tools you might need. If you don't have a meat thermometer or a turkey roasting rack consider buying them or borrowing them. Either way, have them well in advance so you're not scrambling the morning of Thanksgiving to get these (very important) things. 
Set the mood. Hosting is all about the ambiance of your space. Have all the lights on (including outdoor lights) for when your guests arrive for a welcoming feeling. For dinner, dim the lights and light up some candles. Prepare a music play list for different parts of the night. This is something my husband handles on a daily basis and is more than happy to do for a special occasion. Select something fun and light for when the guests arrive, perhaps some jazz or oldies over dinner, and some more dance / upbeat tunes for dessert. I always find it's a great way to keep the kids entertained… particularly if it turns into a dance party. 
Make clean-up a breeze. Make sure you have enough storage containers for any left-overs. A good dishwasher is also key as it can reduce your clean up time. The Maytag Top Control Dishwasher removes stuck-on food with high pressure spray jets, increased temperature and hot steam to finish the job. No need to pre-rinse your dishes (YES!!!).
Be prepared for the unexpected. Things happen, and the last thing you want to do is turn away an unexpected guest or not have enough food to serve or deal with unknown food allergies and food tastes. Have some alternatives / extras on-hand that are easy to prepare and can meet most dietary restrictions (think gluten-free, nut-free, and dairy-free). Same goes for unexpected food spills and messes. Have products on hand to deal with quick clean-ups, and throw your stained garments / cloth in your washer immediately. Maytag's extra-large capacity top load large washer has a PowerWash system that removes everyday tough stains, like red wine, in a single wash. If you're washing a guest's clothes, Maytag's extra-large capacity dryer has a PowerDry mode that runs hotter and works harder to get your loads completely dried faster!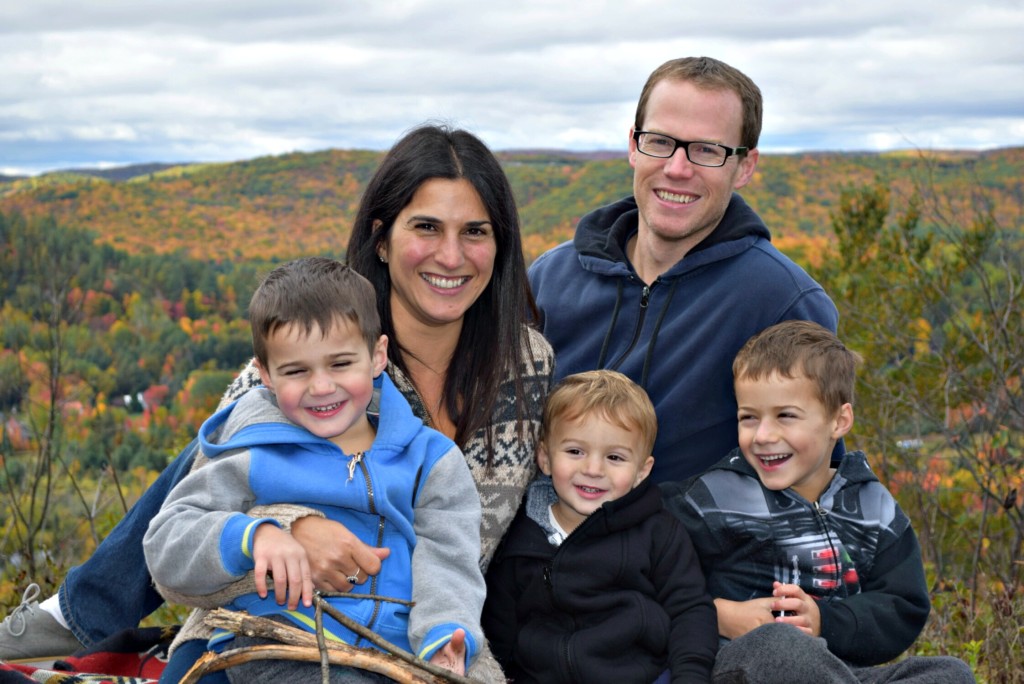 Are you hosting Thanksgiving dinner? What are some of your tips?
Disclosure: Whirlpool has compensated me for my services and my posts, but all posts represent my own opinion