My Aunt
Three of my mom's friends
Several of my friends' parents
Two of my own friends.
What do these women have in common? They have all been impacted by cancer. That word – Cancer – I can't stand it, but I know it's important that we talk about it! It's important to raise awareness about this devastating disease and help raise funds for further research and provide support to those affected by it. Most of us have either been directly impacted by this disease or know someone that has.
There are several ways you can show your support, and one of those means is through the annual SHOPPERS LOVE. YOU. campaign. In it's 16th year, Shoppers Drug Mart has kicked off its Growing Women's Health campaign supporting women's health organizations across Canada.  During the four-week campaign, local Shoppers Drug Mart locations will accept donations from customers to help fund local women's health charities. In the GTA, the Growing Women's Health Campaign will benefit the North York General Hospital (NYGH) Foundation – specifically to fund breast biopsy equipment. Last year $48,458 was raised for the cause!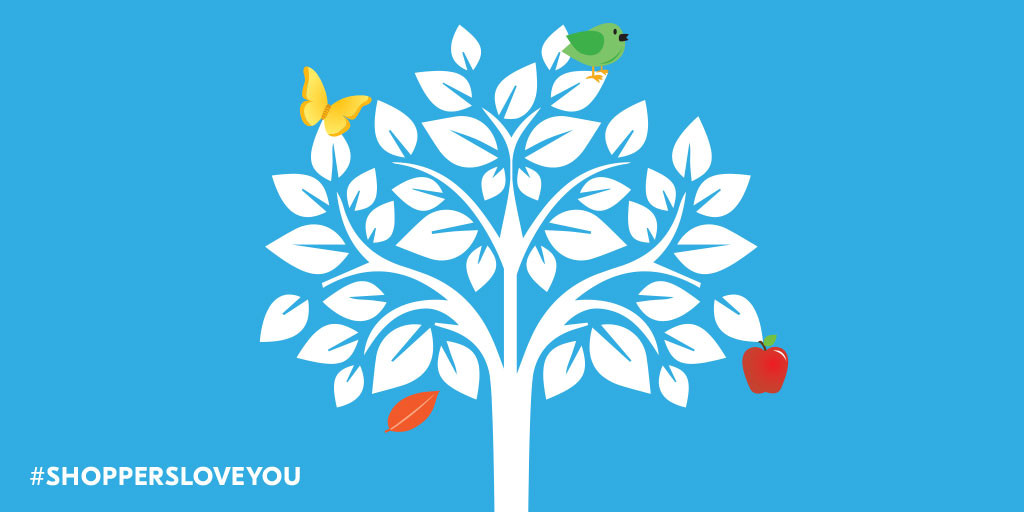 A breast biopsy takes an average of 45 minutes to complete and requires a patient to remain perfectly still – often at awkward angles. It's uncomfortable for women who are already anxious and stressed about having a biopsy. Through the money raised last year, NYGH acquired a new biopsy table to help make the procedure more comfortable, without having to move and disrupt patients. With the funds raised this year, they hope to purchase a new breast biopsy device. This device will allow for larger biopsy samples with fewer pokes and less overall discomfort to the patients.

I've reached out to my friends who shared with me their experience and feelings of undergoing a breast biopsy.
My friend Renee from My So Called Mommy Life said:

I had a scheduled breast ultrasound to investigate a breast lump which turned into an immediate mammogram. From there I was asked to deliver my images to the hospital where I would get a breast biopsy. I was seen in a rapid diagnostic clinic where you get biopsied in the morning and diagnosed or not in the late afternoon. I was nervous waiting in the waiting room alone. My parents and husband were in a different waiting room. I was told it shouldn't take very long. The doctor froze my breast and explained what would happen. She would insert the needle, it would make a loud sound, then they would pull the needle out which would have my sample. She counted down and I heard the click. But she didn't get a sample. She tried two more times but it didn't work. My tumor was solid and they couldn't get a sample. They then tried moving the needle to another spot but that part wasn't frozen. They tried freezing it again yet I still felt pain. I started to cry. I knew it shouldn't be this painful. I sat up to see the sheet on top of me was covered in blood. The doctor kept apologizing saying she's never has this happen before. I lay in the bed crying refusing to continue. At 33 years old I begged them to let my mom into the room. She came in and held my feet. They started again trying to get more samples from my tumor. Unfortunately the freezing didn't work and I felt everything and as much as it hurt they finally got their six samples. 
My other friend shared her experience as follows:
My breast cancer story is a long one, but it all started at that moment when the diagnosis was confirmed and my biopsy results came back. I was a 33 year-old mother of two children — a three year old and a six month old. I felt a lump and was sent for an ultrasound. At my first ultrasound, when my youngest was just days old, I was told my breast lump was lactating changes and that I should come back in six months to repeat the ultrasound. When I returned, the ultrasound showed obvious signs of cancer, and the tumor had doubled in size. The radiologist and technician that day were incredible. They stayed late and did the biopsy on the spot. When my results from that biopsy came back, my cancer journey began. My advice for women, is that you are your very best advocate. If you feel a lump or something doesn't feel right, have it checked out. Cancer does not discriminate. Even young women can get breast cancer. Be proactive and know your body. I am thankful for my good health now, and that all of this is behind me.

Be grateful for every breath. Embrace every wrinkle. Learn to love your grey hairs. Aging is a privilege.
To make a donation in store, purchase and personalize a "Growing Women's Health" icon; a "leaf" for a loonie, a "butterfly" for $5, an "apple" for $10 and a "bird" for $50.  The icons are prominently displayed on the Growing Women's Health Tree in all participating stores.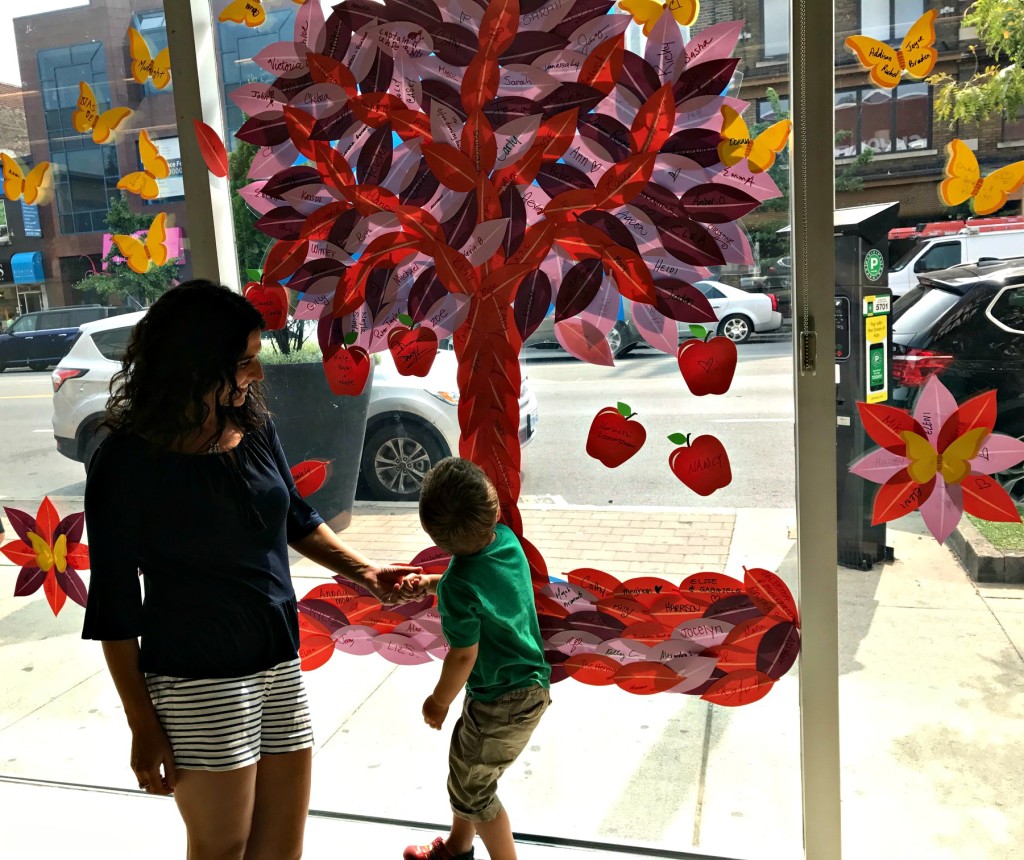 Disclaimer: This post is sponsored by Shoppers Drug Mart. In exchange for this post, I have received perks in the form of compensation. All opinions on this blog are my own.