This was our family's sixth visit to Hawaii in as many years. We've spent three visits in Maui, which I've written about HERE and HERE and another visit in Kaui. While we visited the Big Island before, we only spent four days on the Island, so we didn't get any time to explore it. This time around, we had all three kids and over a week to relax and travel around. We took advantage of our time and ventured out of our beautiful hotel to discover the Big Island.
To be honest, I didn't get to do much research this time around. While I typically spend hours upon hours finding out about our destination, our vacation sort of crept up on us. Luckily, we had the advantage of having our friends on the Island at the same time and they had set out on their own road trip before us. They supplied us not only with some great tips, but with a full day's itinerary.  It turned out to be an amazing day of exploring and site seeing.
Waipio Lookout
We were staying at the Hilton Waikoloa Village located in Waikoloa and we headed north towards our first stop, Waipio lookout. This picture-postcard perfect view will leave you speechless. The backdrop of the valley and the ocean is one of the most beautiful things you will ever see. The lush green valley in contrast to the deep blue sea will make it hard for you to look away…unless you have 3 pesky kids with you of course. Luckily, there are picnic tables if you're looking for a rest and a washroom facility. There is a steep road that leads down into the valley. While it is a paved road, it is only open to 4 wheel drive vehicles. It's actually the steepest road of its length in the United States. If you're keen on heading down to the valley, I would highly recommend that you do this via a guided tour, especially if you have kids in tow.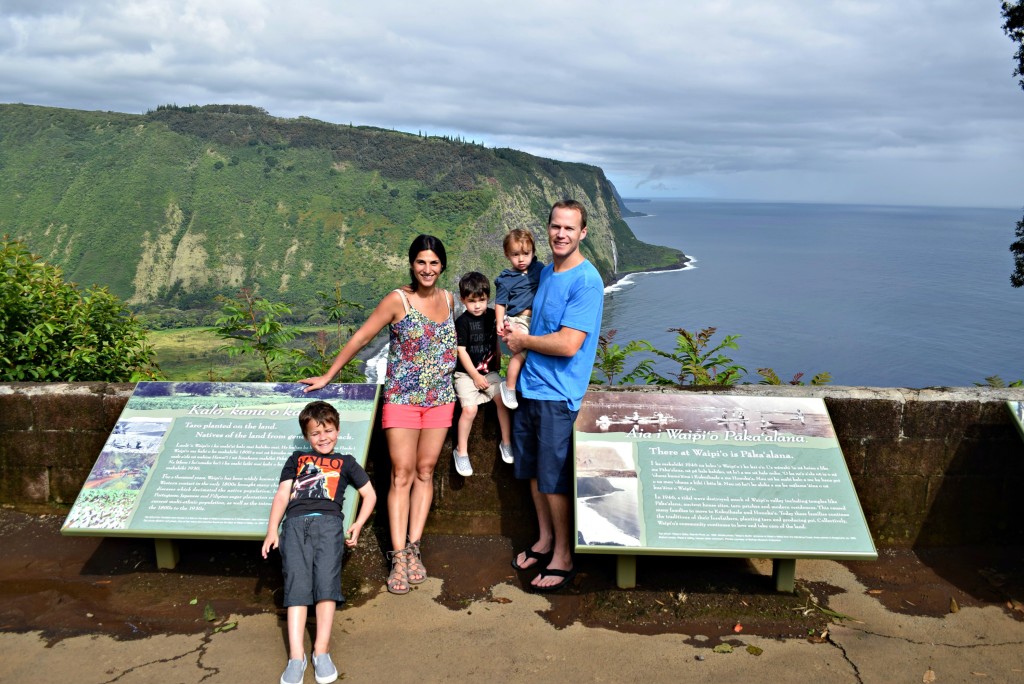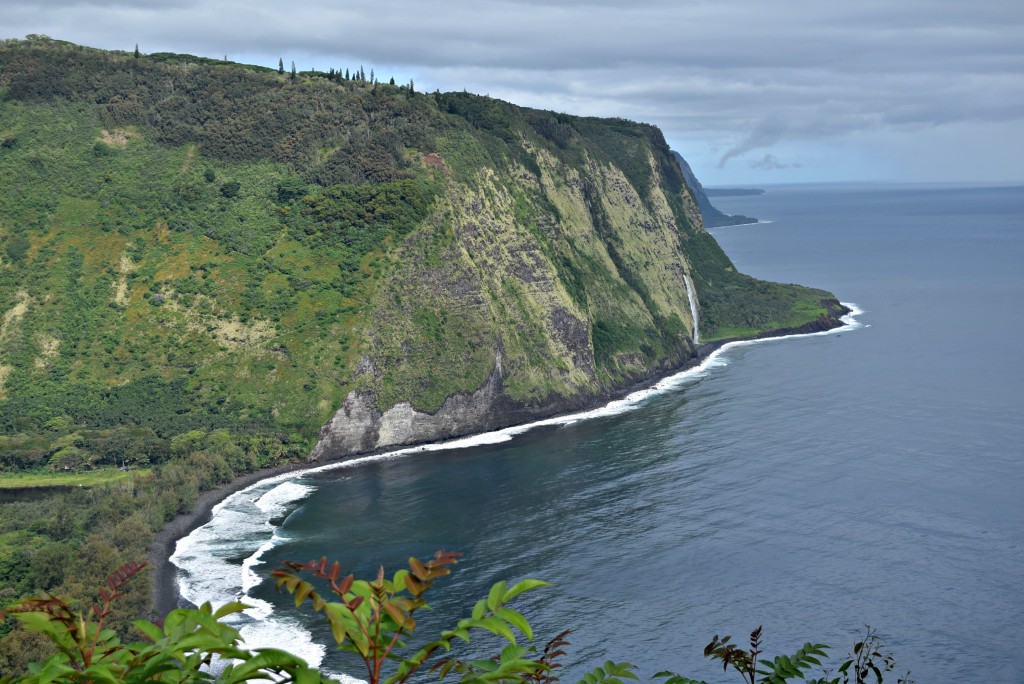 Akaka Falls State Park
This short, less than 1km round-trip trail, is an easy, fun and family-friendly hike that will take you to see two gorgeous falls. You will hike through a lush rainforest filled with several unique flowers, and my favourite, monstera plants. I really wanted to bring some back home with me! The falls (100-foot Kahuna Falls and 442-foot Akaka Falls) were breathtaking but it was a quick stop as it does get busy and crowded around the lookouts. There is an entrance fee of $5 per car.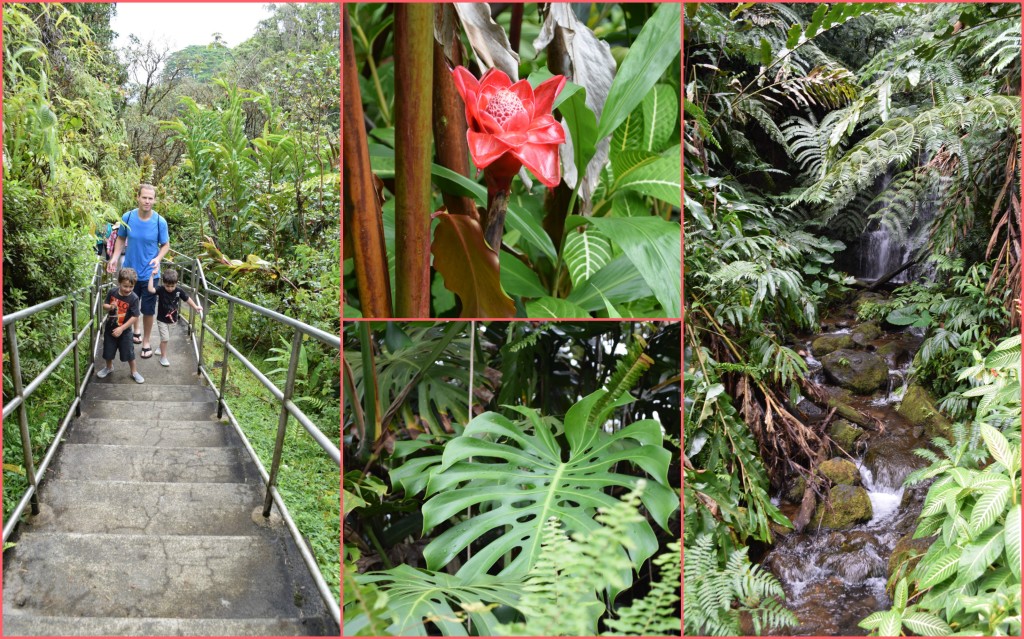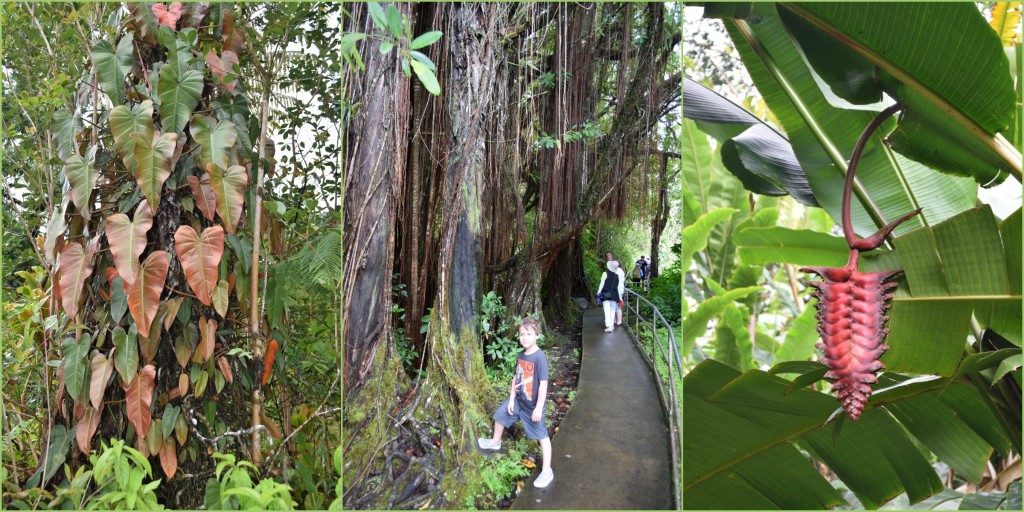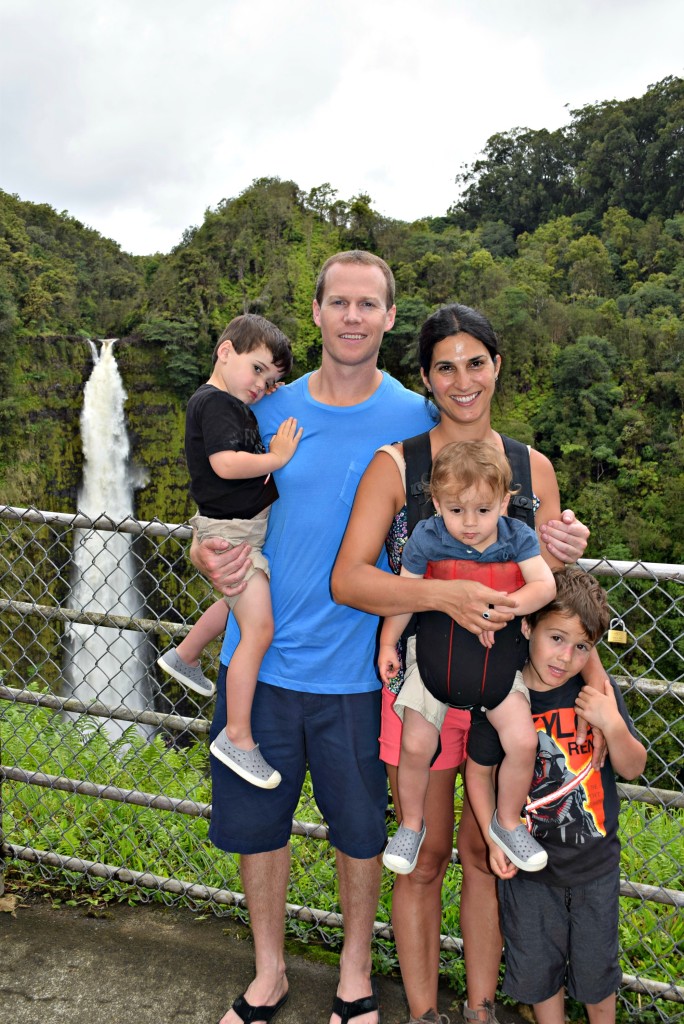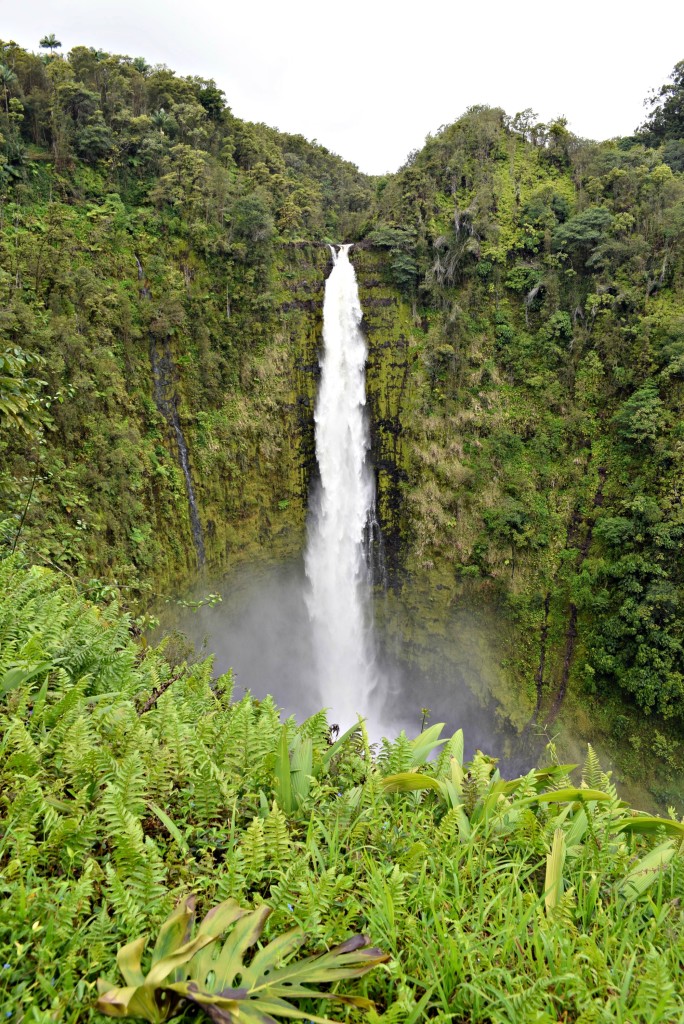 We decided to break for lunch and drove to the small town of Hilo. Located by the shore, the town is lined with small shops and restaurants and often has an open market of some sort that is open.
Hawaii Volcanoes National Park
You can spend anywhere between 1 to 8 hours exploring this area. I would head straight to the visitors centre. Ask the staff for their advice as to what you should go and see. Let them know how much time you have and the ages of your kids. They are full of information and will give you a good outline of what to see and do to ensure you don't miss out on anything! Our tour of the volcano began by visiting the crater. While we saw a lot of "smoke" fuming out of the crater, we couldn't see any of the red lava. We knew we would have to come back at night when it was dark to see the red glow. Either way, it was still neat to see what the crater looked like during day light and visit the accompanying (Thomas A. Jaggar) museum.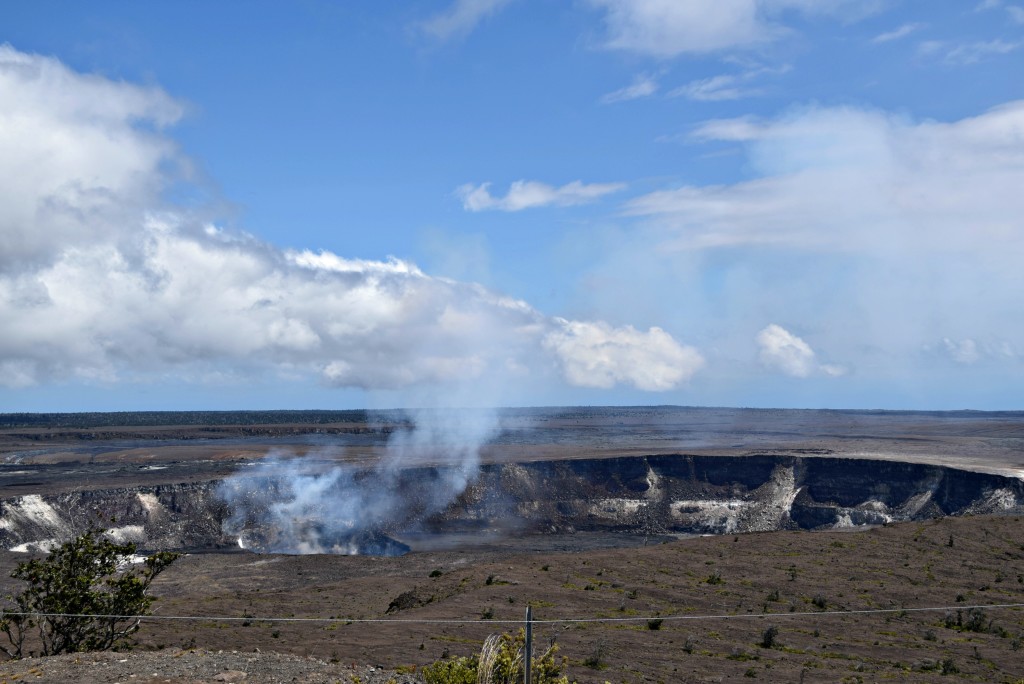 From there we took the Crater Rim Drive towards the Lava Tube. A short walk through a rain forest led us to a 500-year-old lava tube which is basically a cave formed by lava.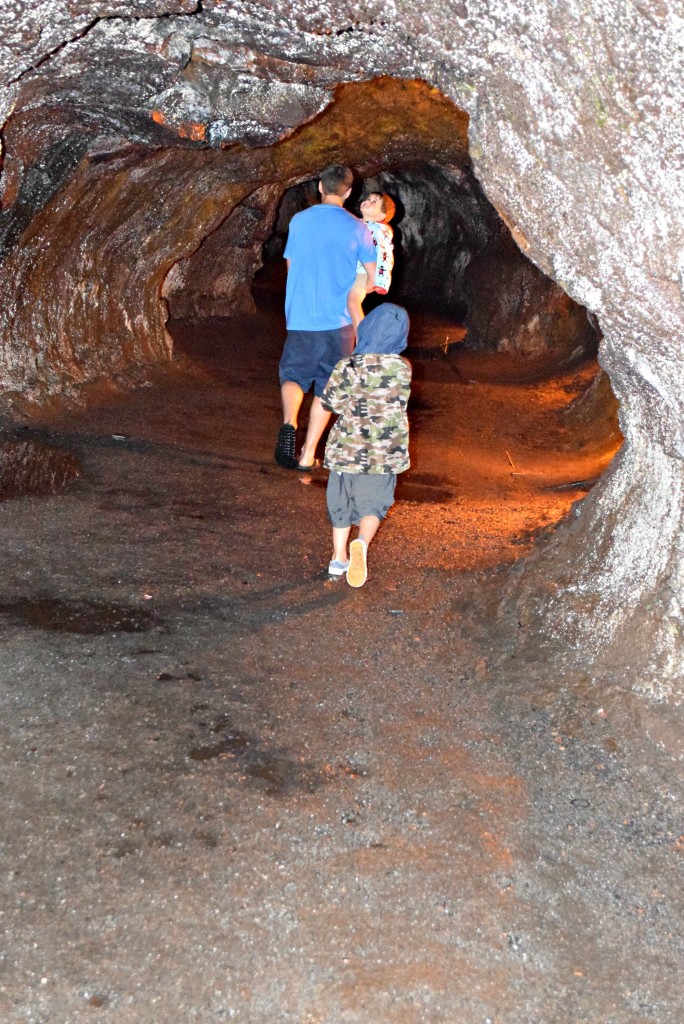 While there are tons of great short hikes along the drive down along Crater Rim Drive towards the Pacific Ocean (including Devastation Trail and Pu'u Loa Petroglyphs), we decided to just head straight down towards the Holei Sea Arch. However, along the way we stopped along the road and spent a lot of time walking on old lava flows and throwing rocks. I think this was the boys favourite part. It also made an amazing backdrop for family photos.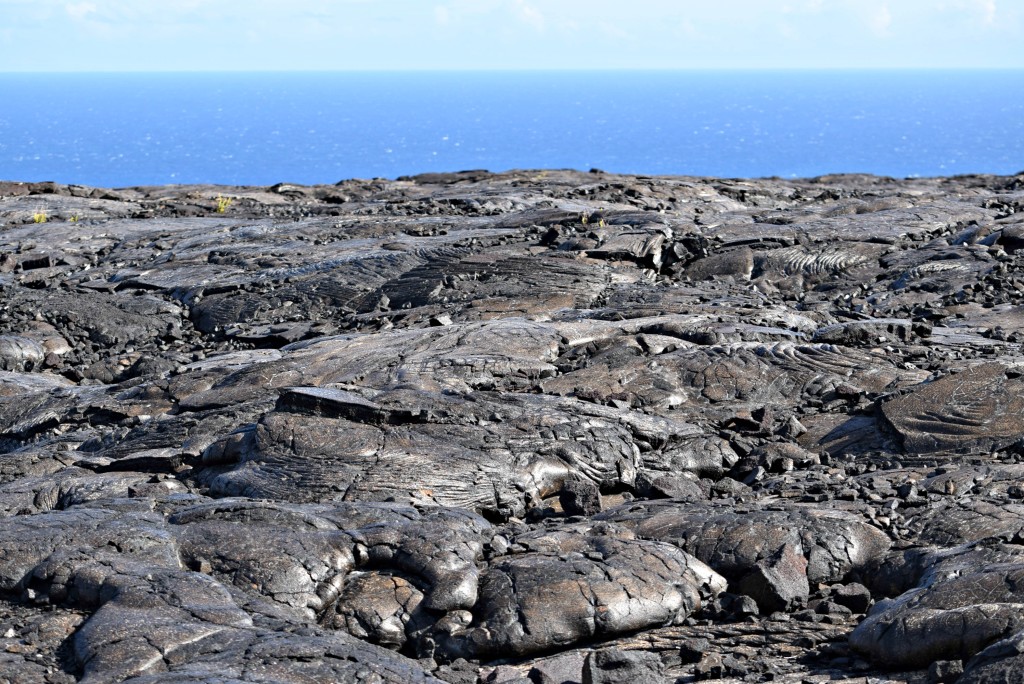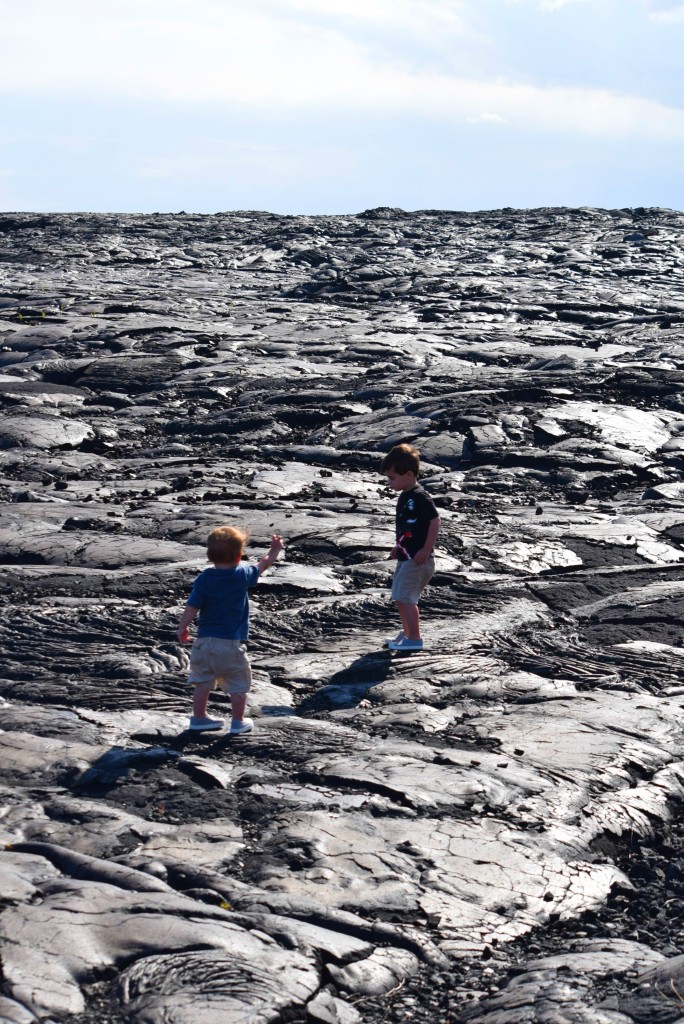 At the end of the Chain of Craters road you will find a 60-foot tall Holei Sea Arch which was formed by wave erosion along with a variety of coastal landscapes. This round-trip road drive is 61km long and descends 3,700 feet to the coast.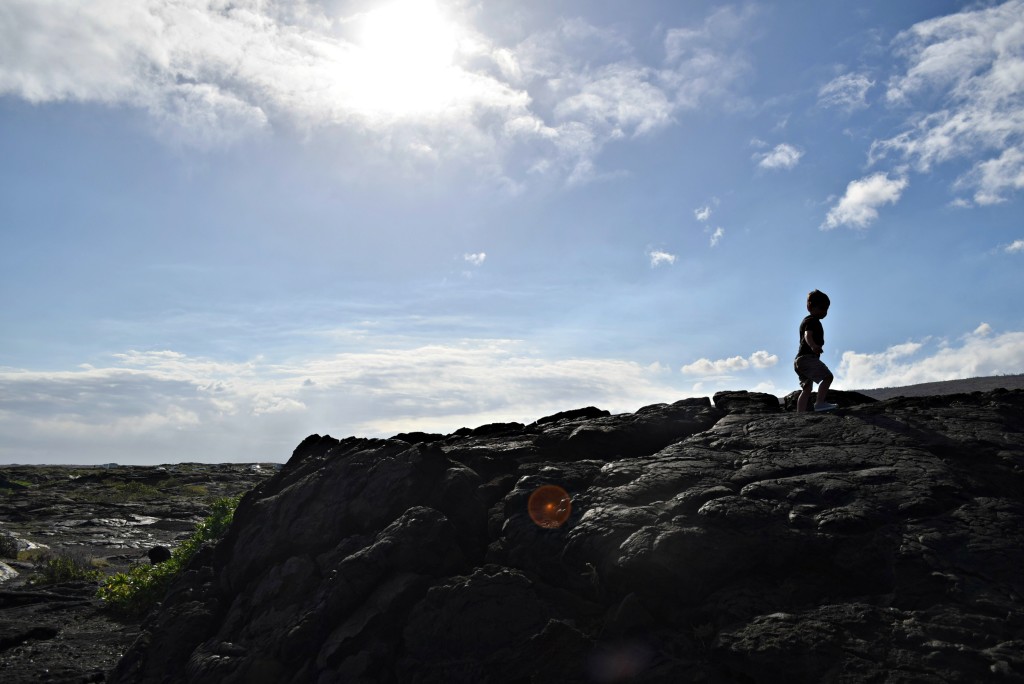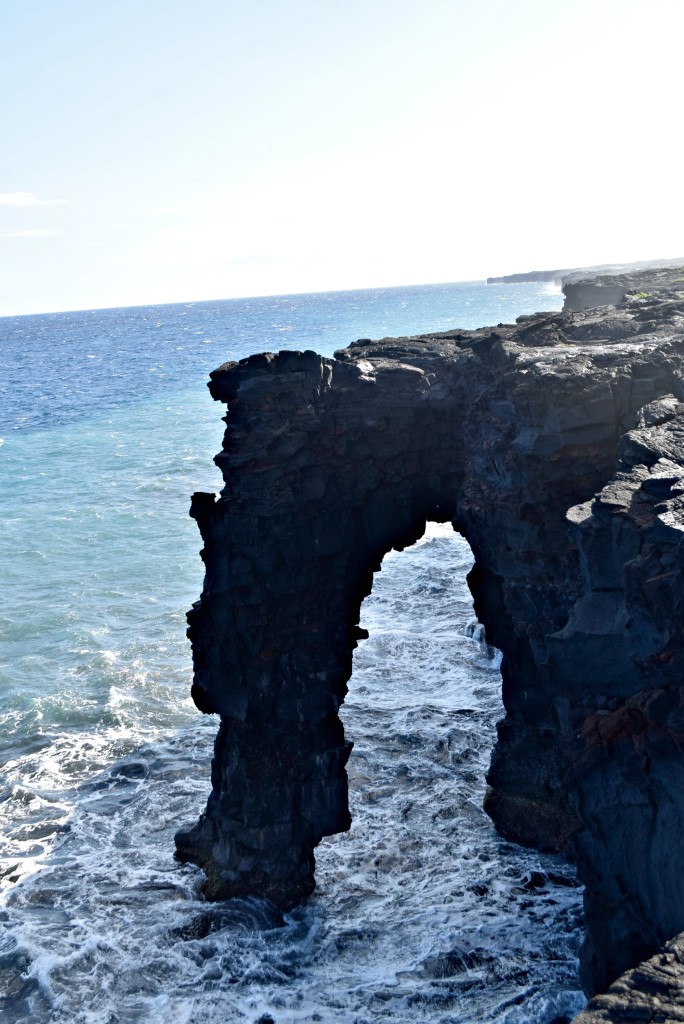 By the time we made it back up to the crater, it was getting late for the boys but it wasn't dark enough outside to see any of the lava. We made the difficult decision of heading back to the hotel room instead of staying inside our car for over an hour (since it was raining). We left without seeing the red glow but we left with unforgettable memories instead!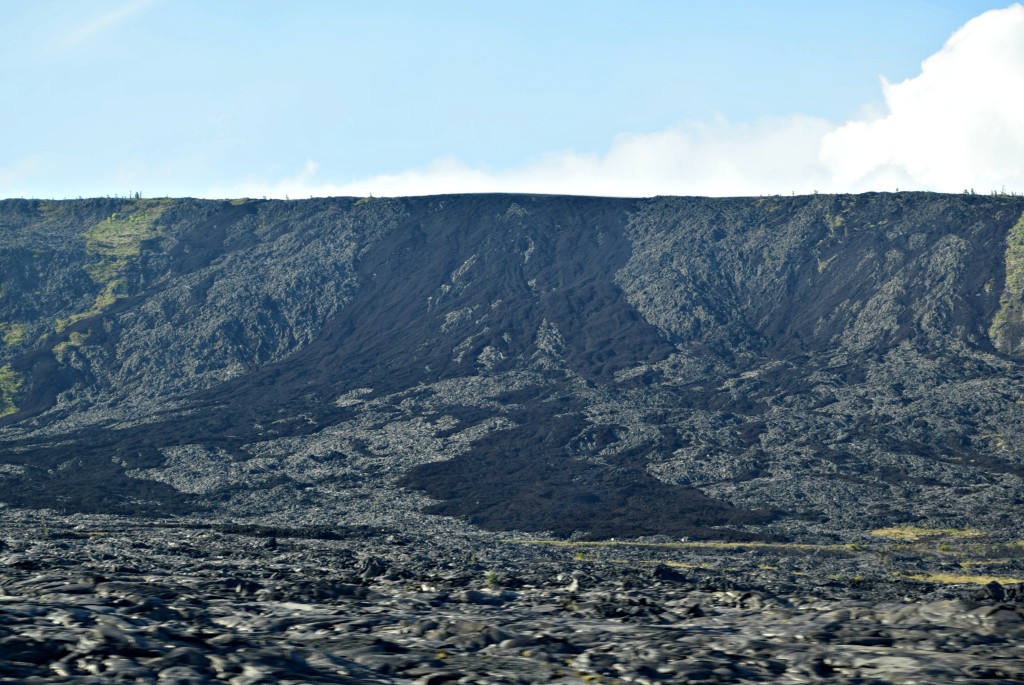 Hapuna Beach
This is probably one of the most popular beaches on the Big Island. Probably because it's one of the largest white sand beaches in Hawaii. While typically known as a great beach for swimming, snorkeling and body-boarding, the weather conditions when we were there weren't as cooperative. The waves were insanely big! We still had a great time sunbathing and playing on the beach. There is limited shade on the beach so you can either rent an umbrella (and other beach accessories) for the day from the shop, bring one with you, or head to the grassy area for some shade. You can also purchase (limited) food at the stand and the public beach has great washroom facilities and showers to rinse off all of the sand (and there will be plenty of it).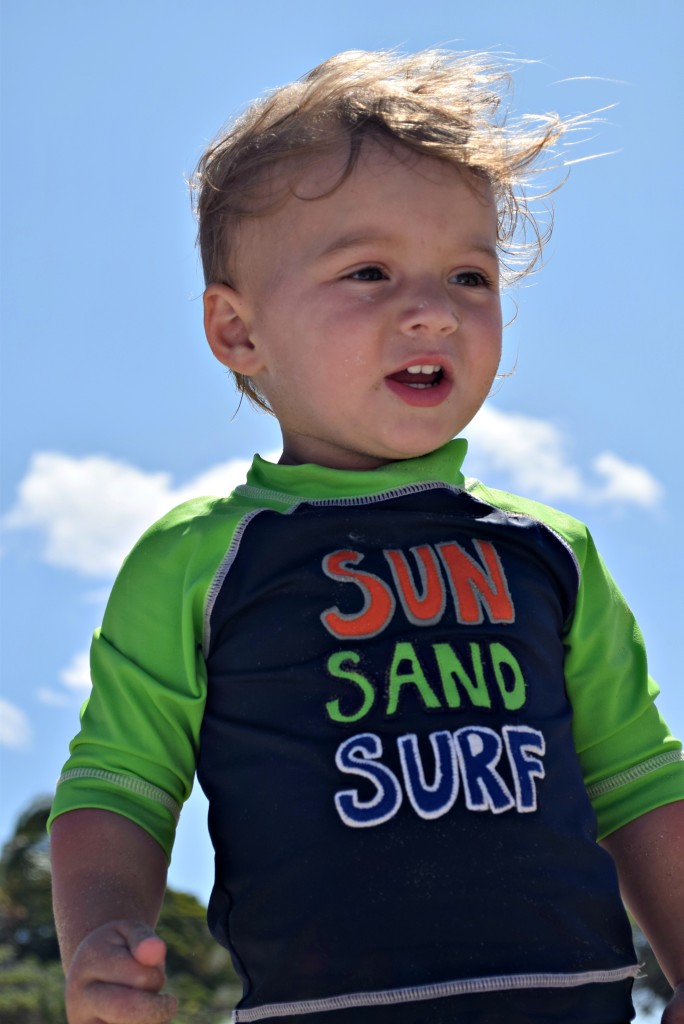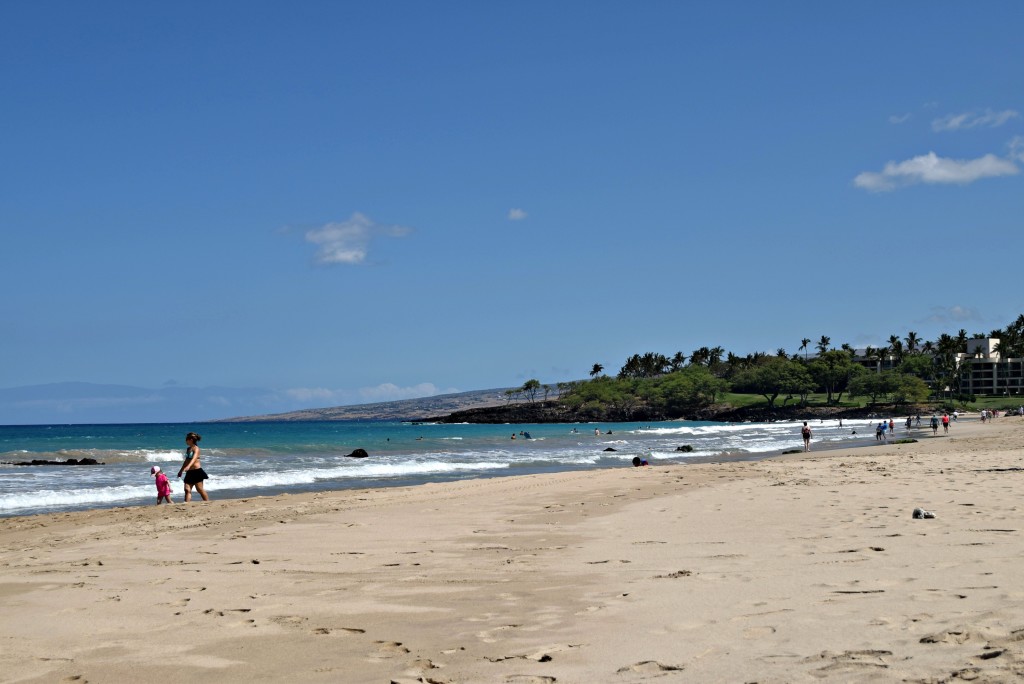 If you've been to the Big Island Hawaii, what were some of your favourite must-see / must-do attractions?