It has been over two weeks since I went to the Dominican to visit the country and see the amazing work that the SOS Children's Villages is doing there. I went with Air Transat, who have been a ​long time​ ​supporter and partner with SOS Children's Villages and it's clear to see why. SOS helps those most vulnerable – kids. I got to experience first hand what life is like in the poorest communities but also witness the amazing work that the organization is doing to help those in need. I went through highs and lows and I'm forever grateful to Air Transat for trusting me to share the stories of those that I have met and write about what I witnessed firsthand.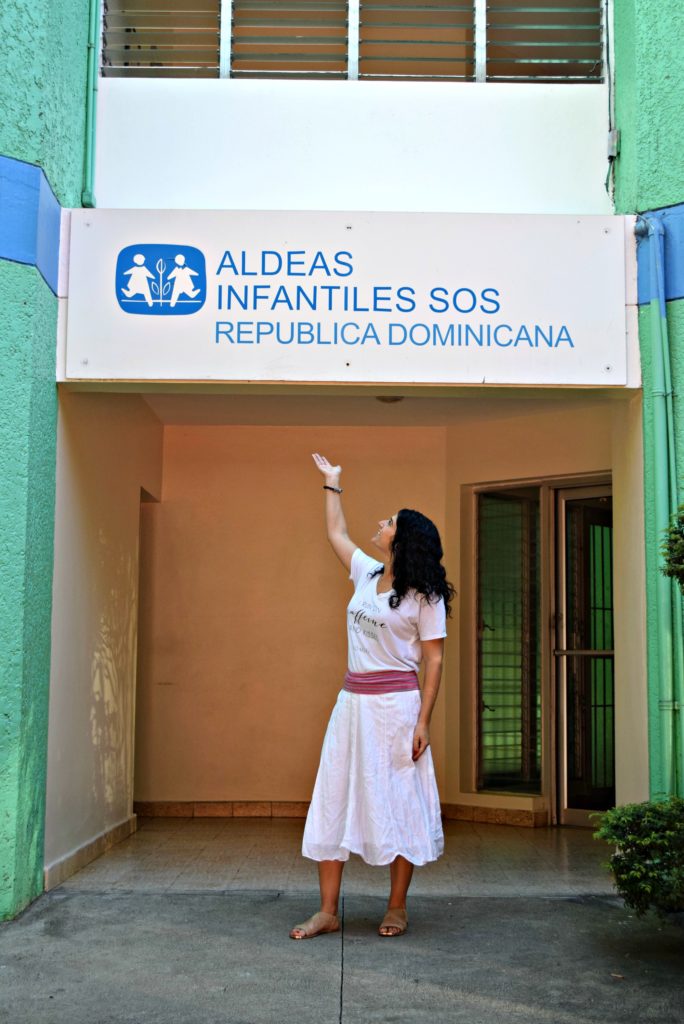 My trip was emotional, but important and an eye opening experience to say the least. I walked away with so many thoughts and feelings and I'm still processing a lot of it. When people ask me about that trip, it's hard to explain to them in just a few words what I witnessed and experienced. There's SO MUCH to be said and there's so many different thoughts. I will share my experience over several posts so I can properly convey and express all of the contrasting feelings.
I think that throughout this journey, naturally I mainly had my 'parenting lenses' on. Everywhere I went, and everything I witnessed left me with a new profound way to look at how I parent. This experience truly changed me. I hope that just like the work that SOS Children's Villages are doing in the Dominican communities, it will be a lasting positive change.
Here are some of the things that I've learned about parenting from my visits to the SOS Children's Villages.
You don't need to understand each other to show that you care! I often feel like my kids and I speak different languages. I talk to them but their actions make it seem like they can't understand me. I'm not alone, right? Well, the truth is, communicating with kids isn't all about language. The kids that I met in the Dominican spoke Spanish, and I spoke English, While we couldn't communicate verbally, it didn't stop us from bonding. Our body language, smiles and hugs were all we needed to form a relationship. I think that as a parent, I need to remember that sometimes it's better to just listen or stop before I talk. Kids hear enough rules, "no's" and lessons to last them a life time. Often, all they really want is a hug or a listening ear or a genuine interest in spending quality time together.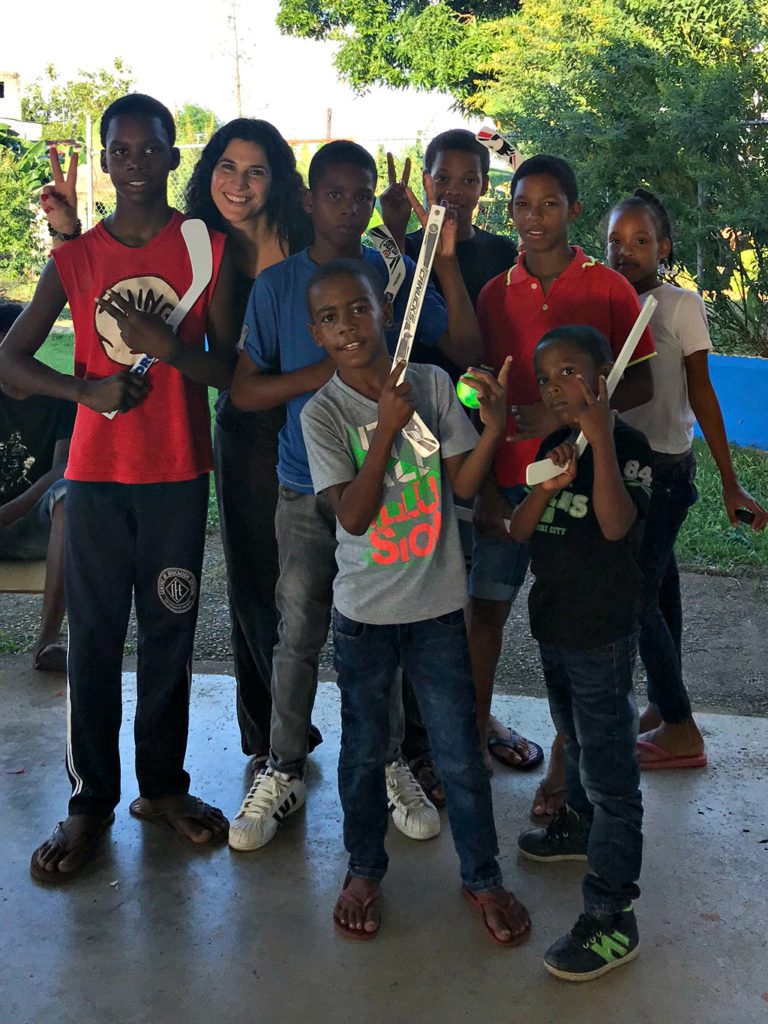 Less is more! 20% of the population in the Dominican live on just $2 a day! (please read that again). It's absolutely absurd, and almost impossible to live that way. Think about feeding your family on that? Let alone paying for rent. That doesn't leave much discretionary income for toys or gadgets or technology or necessities like clothes. Not to mention, they need a uniform for school. So if they can't afford a uniform, guess what? The kids aren't going to school (as if they need one more reason not to go). Similarly, the kids at the SOS Children's Villages didn't have many possessions either.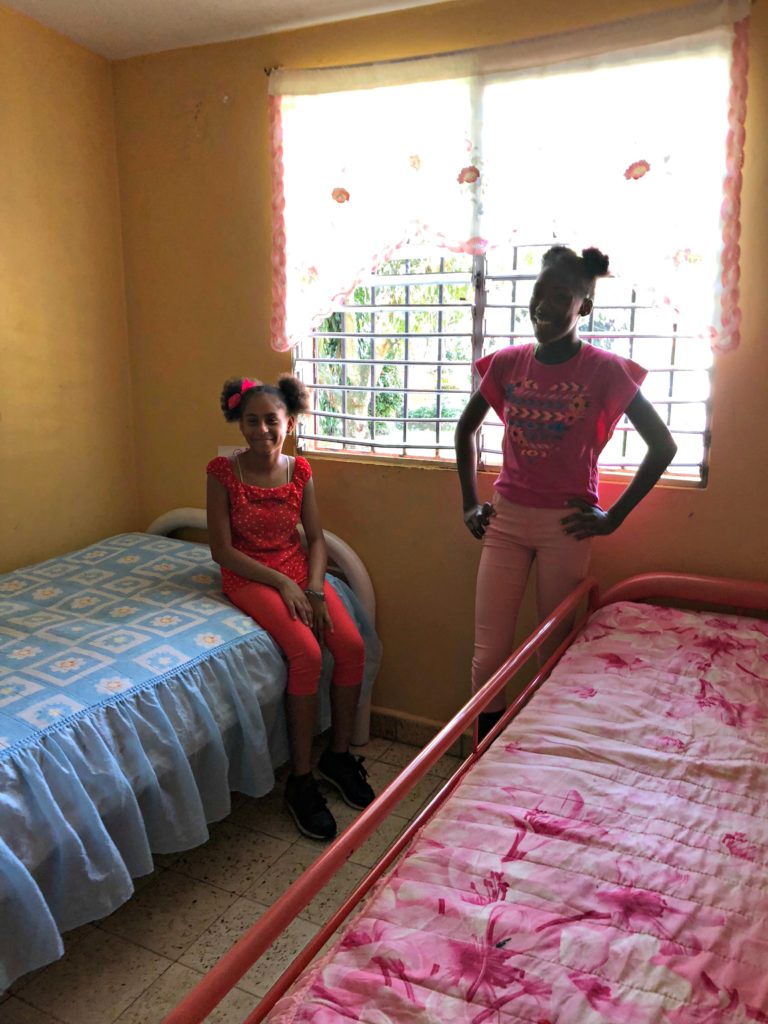 There were communal toys and games and sports, but when I visited the kids room, it was empty. Unlike my kid's rooms and my house in general – which looks like a mini Toys R Us. We often fill our house with toys and games for kids, as if we're compensating for 'something'. The truth is, they don't need so much. The kids that I met in the Dominican were happy spending time with other kids, making up dances, running around outside, listening to music and doing arts and crafts. Before I left for this trip I told my kids that I would bring them something back. But by the end of the trip, I decided against it. Instead, I gave the $20 that I would have spent as a tip to a lovely cab driver. I knew it would mean more to him than some toy that my kids would like toss to the side after a few minutes of play (if that). Ultimately, I realized that even if my kids would be disappointed at first, a better gift would be for me to spend quality time with them. And guess what, they didn't even mind when I came home empty handed.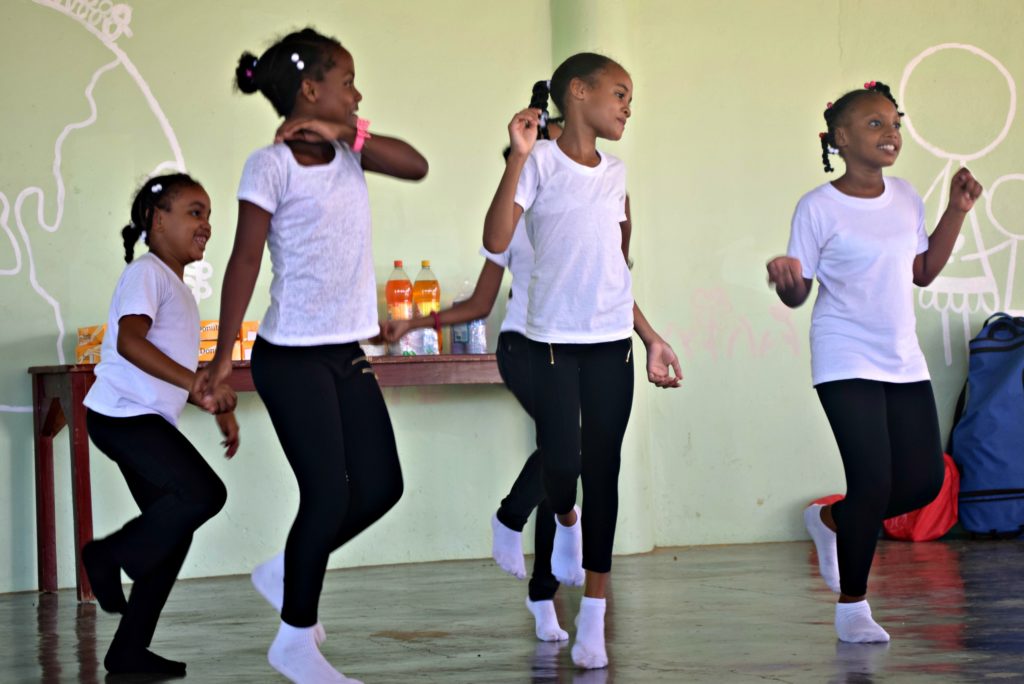 Kids need responsibility! I came home with a need to get my kids to do more around the house and to become more independent too. In the SOS village, the children were responsible for clearing their plates and they helped clean up in the kitchen. Also, the children's beds were all made! These are just some of the chores that I noted when I was there, but I'm sure they do a lot more too! Giving your kids responsibility makes them feel important, and a part of the family  – even if they complain about it at first.
Education is more than just for future careers.  Just like here in Canada, education in the Dominican is important for jobs. It provides students with options and opens doors and opportunities to them (just like it does here). But it also teaches them about things we take for granted here like human rights for ALL, and to respect one another. We have to remember that some things can't be taught in school and it's up to us as parents to take the lead and teach it to our kids at home. The best way is to model the behaviour we want them to learn. Going on this trip and sharing the stories of the people that I've met while in the Dominican is just one of the ways that I plan on "educating" my kids about humanity and 'real life.'
Children are resilient. I think as parents we're always worried about messing up our kids. We tend to error on the side of caution or parent in one extreme way or another. But kids are more resilient than we give them credit for. We need to let them explore, make mistakes and learn. We need to let them pursue their passion (not yours), and give them some room for independence. While most of the children that I met in the Dominican Republic came from extreme cases, their smiles told another story. Their resilience made me realize that there is hope for them, even though they didn't have a "normal" life as we know it in Canada. Sometimes they just need a little helping hand along the way.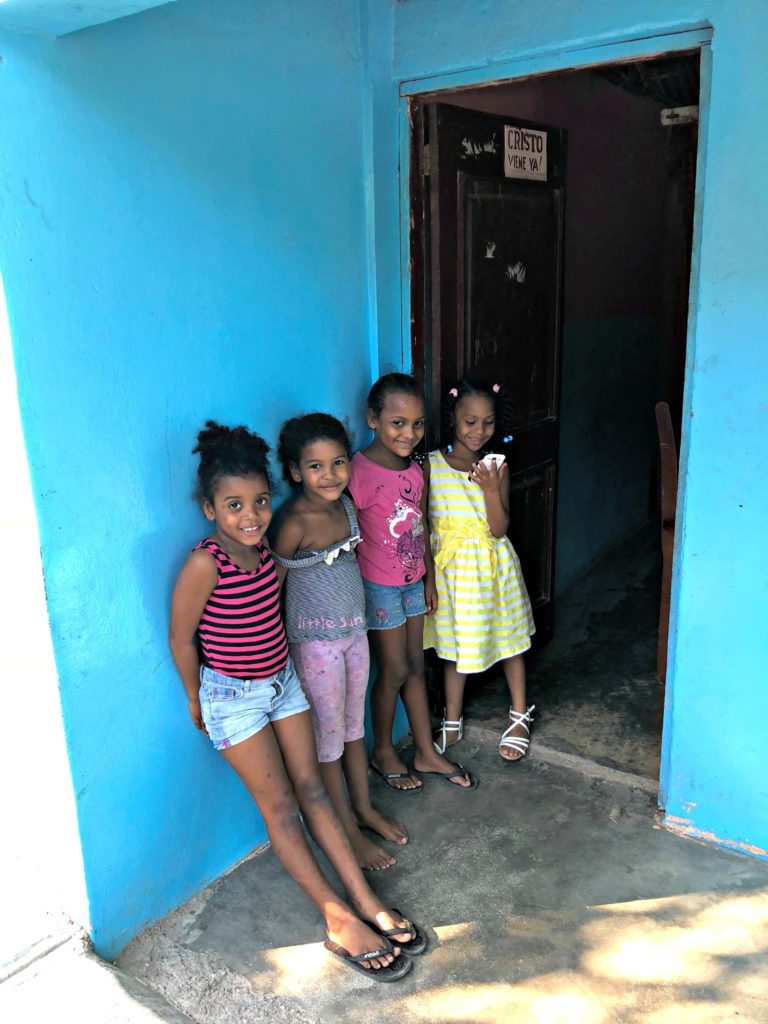 SOS Children's Villages has been that helping hand to so many kids in the Dominican Republic. Through their villages and programs, they have helped thousands of kids who have either been abandoned or orphaned or required a safer living environment. While I plan on sharing a whole lot more about this great organization in future posts, I encourage you to check out their website for now, and if you're looking for a way to give back this holiday season, please consider making a donation to this very important organization. They operate in over 100 countries and they support those most vulnerable.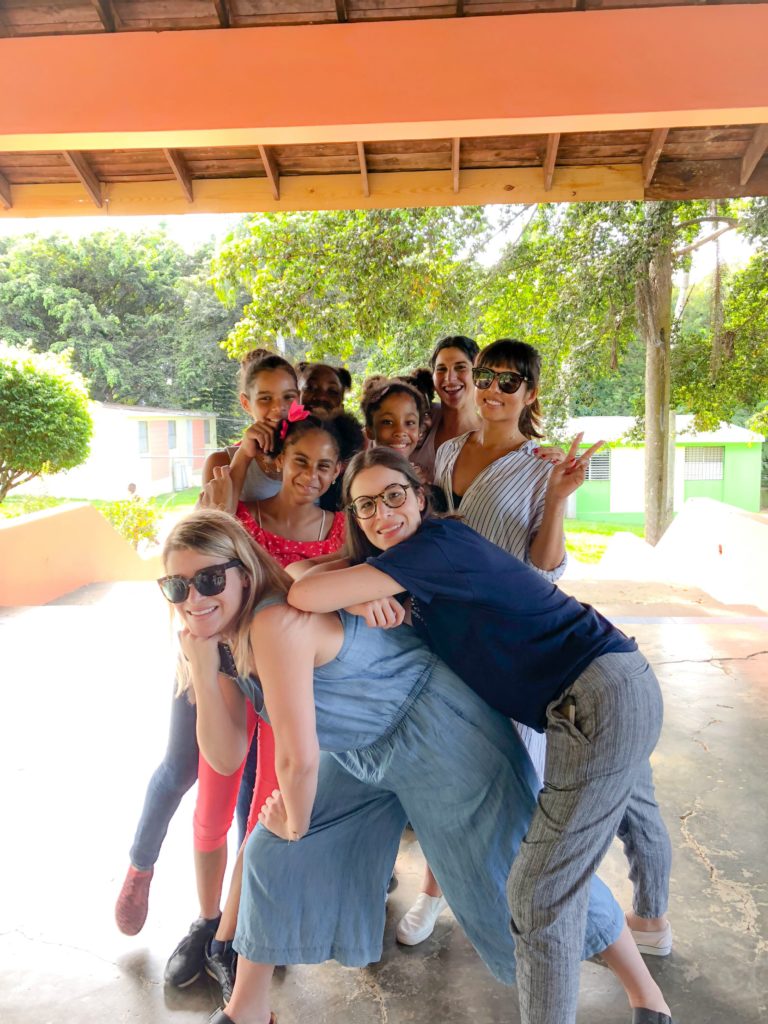 Similarly, when you're traveling this holiday season, please consider donating your change (all currencies accepted) to Air Transat's Small Change, Big Hearts program which gives half of the money to SOS Children's Villages (the other half goes to a different charity). While making your travel dreams come true, you can help make other people's dreams come true too.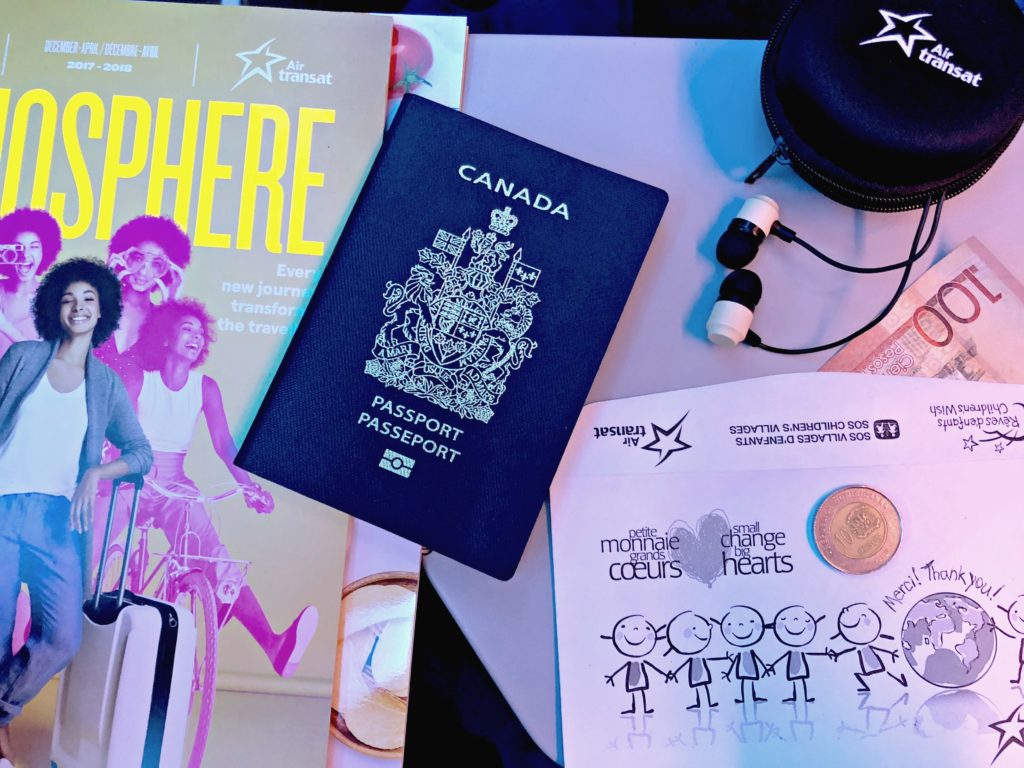 Disclosure: This post is sponsored by Air Transat but I feel so grateful for this experience. It's been life changing to say the least! All opinions are my own