While it's been a while since I was last pregnant (almost three years ago), I still have several friends and family members who are either currently expecting their first child or just had them this past month. It's so exciting seeing new parents speaking about the experience. There is so much joy when you're expecting your first child… and realistically you will never feel the same with future pregnancies. While you may still be excited, you also "know better" and have a more realistic expectations and knowledge of what's to come. So the pureness of the joy you're feeling is not the same.
The one thing that is consistent between pregnancies is the need to stay happy and healthy. I've teamed up with Toronto's newest perinatal wellness clinic, West End Mamas, who compiled this great list of tips and advice to help boost your body and spirits.
Wellness Tips from West End Mamas
Keep Your Baby – and Your Abs – Safe During Pregnancy
The average healthy woman can still keep an active lifestyle during her pregnancy with a few simple precautions. However, an expectant mama should never do crunches at any point in her pregnancy. This includes front and side planks in yoga and Pilates. There is a common myth that crunches are fine during the first trimester, but even then, your uterus is stretching rapidly and crunches cause unnecessary strain and increase the chances of your ab muscles separating (called rectus diastasis). Instead, work on engaging your core and deep breathing throughout your workout, and avoid any abdominal strain.
Use Acupuncture Points for Calm Relaxation
One of the most important acupuncture points is called Kidney 1. It's located on the sole of the foot in the indentation on the top of the arch. This point is helpful to bring anxious energy out of the mind and down to the ground. Keep this in your back pocket to use in labour to help keep stress and anxiety at bay. Have your support person put gentle pressure or simply hold this point on the bottom of the foot and you will feel more grounded, calm, relaxed, and in control.
Your lower abdomen is the energetic centre of the body that is important for connecting us to ourselves and our innate sense of wellbeing. By gently placing a hand on the area just below your belly button and allowing your focus to gather there, mamas can work toward achieving a renewed sense of calm and focus.  Regular acupuncture treatments during pregnancy are all about creating a sense of calm, balancing the body and mind, and managing common symptoms of pregnancy. By allowing yourself the deep calm and relaxation of regular acupuncture you can better connect to your own innate health, abilities, and strengths for efficient labour and recovery.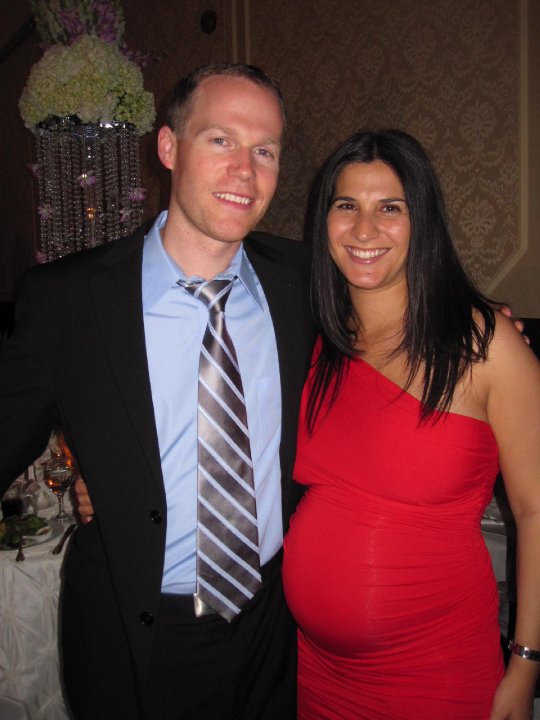 Working & Wellness
Growing a baby is exhausting! Add in working all day and it's no surprise most mamas-to-be feel drained. It's easy to be tempted to park yourself at your desk all day, but this puts unnecessary stress on your low back..
Add a note to your calendar to reminder you to get up every 30 minutes.  You don't have to do much – just get up, do a quick walk around the office and a hamstring stretch.  To do that, put your foot up on a chair.  Make sure to balance yourself by putting your hand against a table or a wall.
Remember to drink plenty of water during the day to stay hydrated; the water will also cause you to get up regularly to pee and move around a bit. Ending the day with swimming or a yoga class with a qualified prenatal instructor are also great ways to help keep your mind and body safe and limber.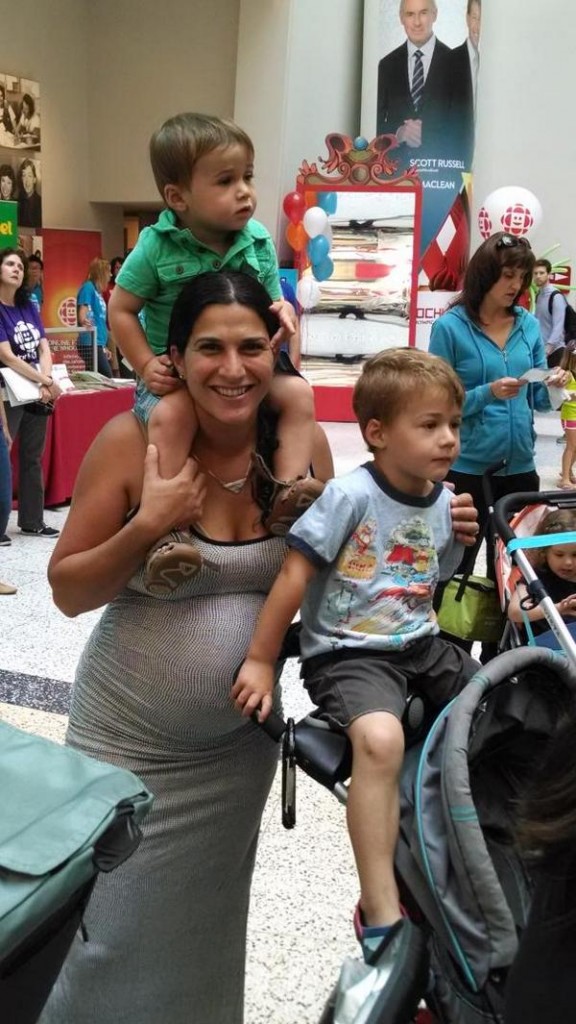 Foods to Fight Morning Sickness
For most women, morning sickness will subside by week 16, but for some unlucky mamas-to-be, it will last throughout their pregnancy. While morning sickness can be a good sign of the health of your baby, it doesn't make dealing with pregnancy any easier! For natural relief, increase your intake of foods rich in Vitamin B6, a vitamin with good evidence in providing relief from mild to moderate morning sickness. B6 can be found in foods like sunflower seeds, salmon, chicken, avocado, chickpeas and bananas, most of which have a mild taste for tender stomachs.
For a tasty treat, try making banana "ice cream".  Peel and cut up a banana and freeze. Combine the frozen banana chunks with a splash of milk or water and blend until you get a smooth and ice cream-like consistency. This easy snack is especially refreshing on a warm day.
Postpartum Tips from a Therapist
When your baby finally arrives, it's important to keep in mind that you need to watch out for the baby blues. Keep your spirits high by leaving the dishes and laundry and sleeping when the baby sleeps. Sleep helps restore hormonal imbalance which can set off your emotions and create mood swings.  Getting outside and absorbing some vitamin D is another quick and easy mood booster. Plus, staying inside all day can make anyone stir-crazy!
Talking to a therapist about all the confusing and overwhelming emotions you may be experiencing as a new mom can help alleviate the emotional stress and burden and give you the support you may be lacking.  One hour a week or every other week is all you may need. At the very least, join a mom's group that can help pull you out of isolated and help you feel supported.
It takes a village to raise a baby, but it also takes a village to keep mamas healthy and happy! Remember, you are not alone.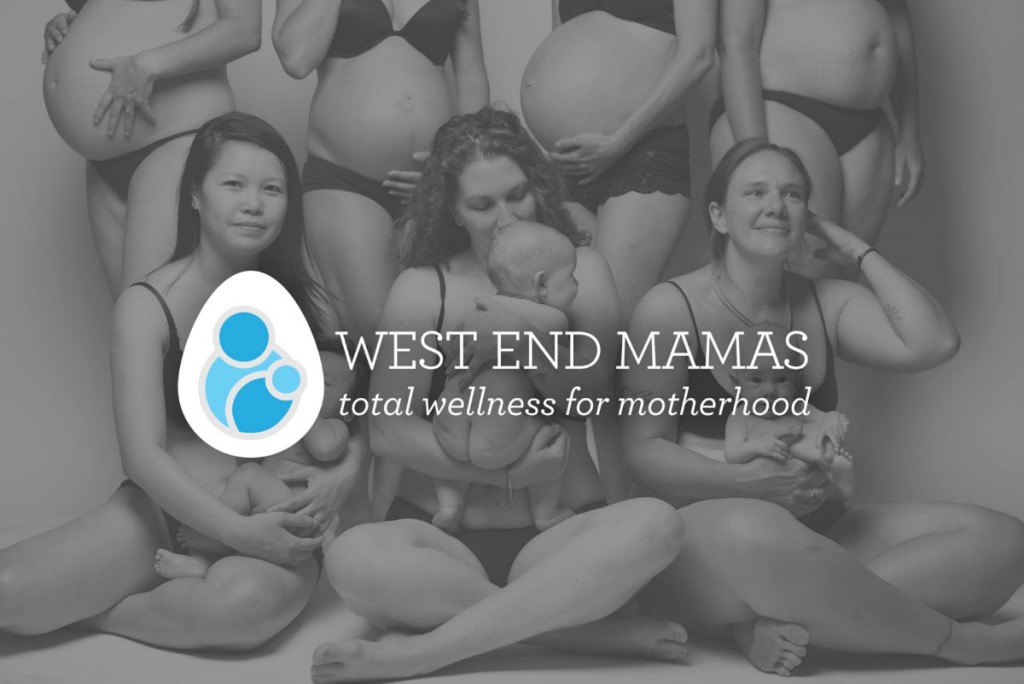 West End Mamas
In addition to professional health and wellness services, West End Mamas offer a variety of yoga and fitness classes, community events and workshops, including infant first aid, parenting classes, and a free breastfeeding cafe where new mama groups can learn about a variety of topics plus time for breastfeeding advice and support. To learn more about West End Mamas, visit WestEndMamas.ca.