We're already a month into the school-year and I'm already slacking in the lunch department. I pretty much alternate between two meals or just hope we have enough left-overs to pack for the next day. Not to mention, I have two lunches to pack now, so the morning craziness is "twice as fun"!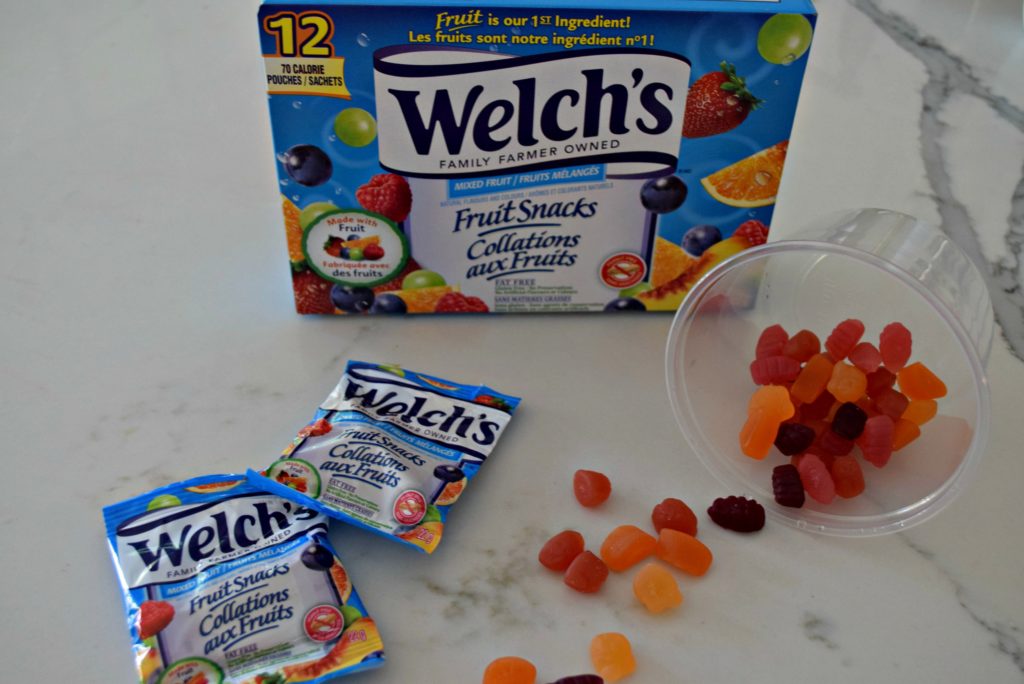 The one thing that I'm still rocking? It's in the snack department. I usually give my boys one fruit (grapes or cut up strawberries are the current favourites) and vegetable (carrots or cut up cucumber) and then I throw in a pack of Welch's Fruit Snacks. The kids love the taste and what they don't know is that fruit is the first ingredient in Welch's Fruit Snacks!! They are also preservative and gluten free. The fact that they taste delicious too is a bonus! You can feel good about sending these with your kids to school for their snacks.
Since the kids' school runs a litter-less program, I usually just take it out of its packaging and put it in their lunch containers.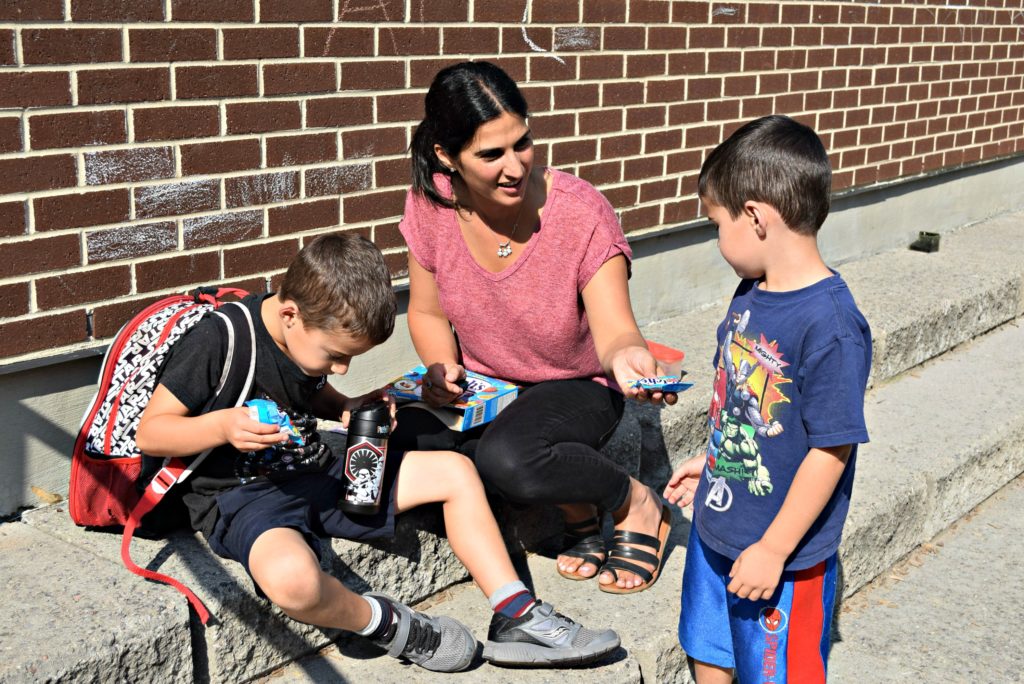 But wait… I don't just stop there. If your kids are anything like mine, they are probably "famished" at school pick-up. They're SOOOO HUNGRY dare I come without a snack. I just grab some Welch's Fruit Snacks. They come in pre-packed pouches so you can just grab and go.
So go ahead… if your kids haven't tried them yet, add them to your shopping list today. Your kids (and sanity) will thank you for it!
This post is sponsored by Welch's® Fruit Snacks. I am being compensated for this post. All comments and opinions are my own.