We just returned from an epic / crazy family road trip over the winter holidays. While we visited a lot of different cities, the highlight of our trip was Mont Tremblant, hands down. Maybe it was the weather, the atmosphere or that all three boys skied… Whatever it was, it left us craving for more and we're already planning on making it an annual tradition.
So if you're keen about taking your family to Tremblant, here's a list of activitieS (yes, there is much more than just skiing) that you can expect to enjoy there with your kids of all ages.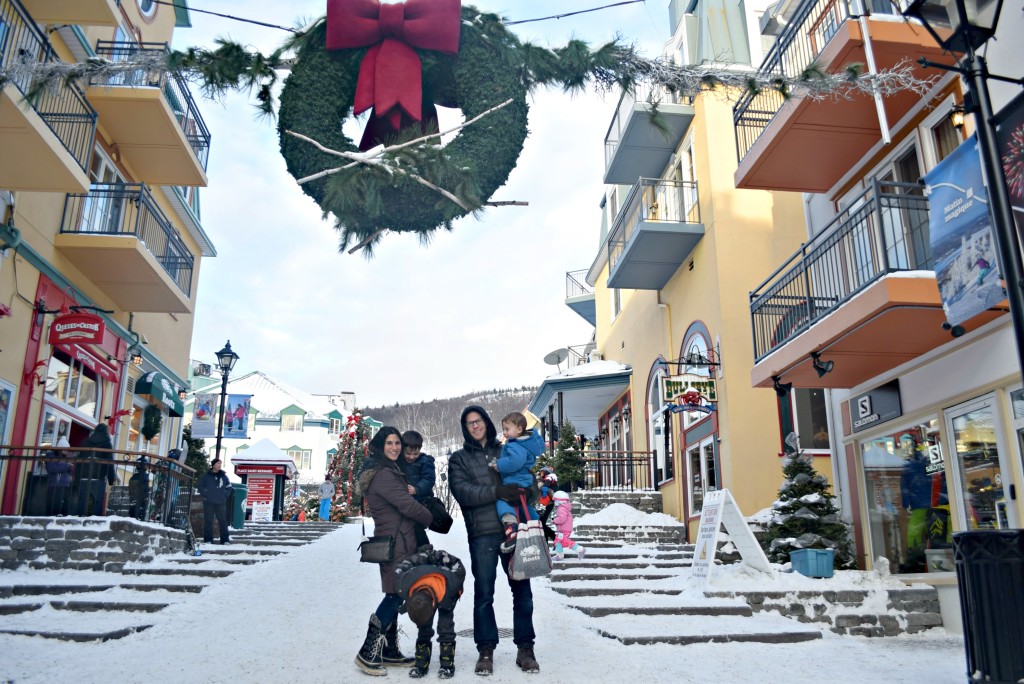 Okay, I'll get the obvious one out of the way first because skiing is amazing when your kids can do it. My boys are ages 6, 4 and 2. I think the main thing is to keep your expectations low. My youngest two boys just skied on the bunny hill (no ski lift ticket required by the way) and for no longer than two hours a day. That was pretty much their max.
Either way, I'm just glad they were on the hills, trying it out and most importantly, loving it! That is key after all. Kyle, on the other hand, was a pro. After going down the bunny hill a few times on his own, he was ready to go up the lift with John and I.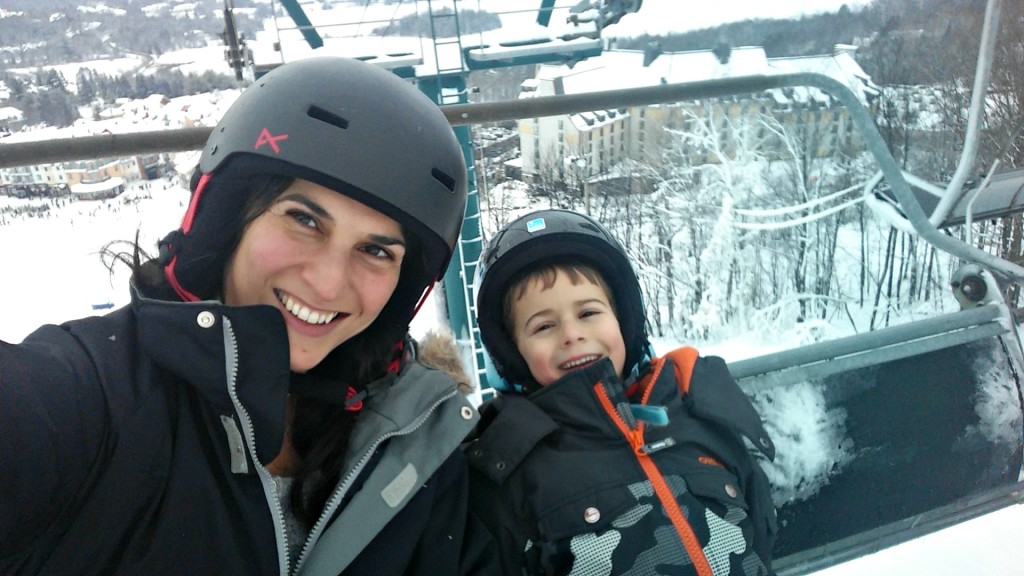 He was basically skiing like a pro without any formal training or previous experience. We were so happy to see how well he could ski and it made us even more excited to hit the slopes with him this winter. Another option is to sign-up your kids for ski or snowboarding lessons. There is a wide variety of lesson options ranging from a couple hours to a full day.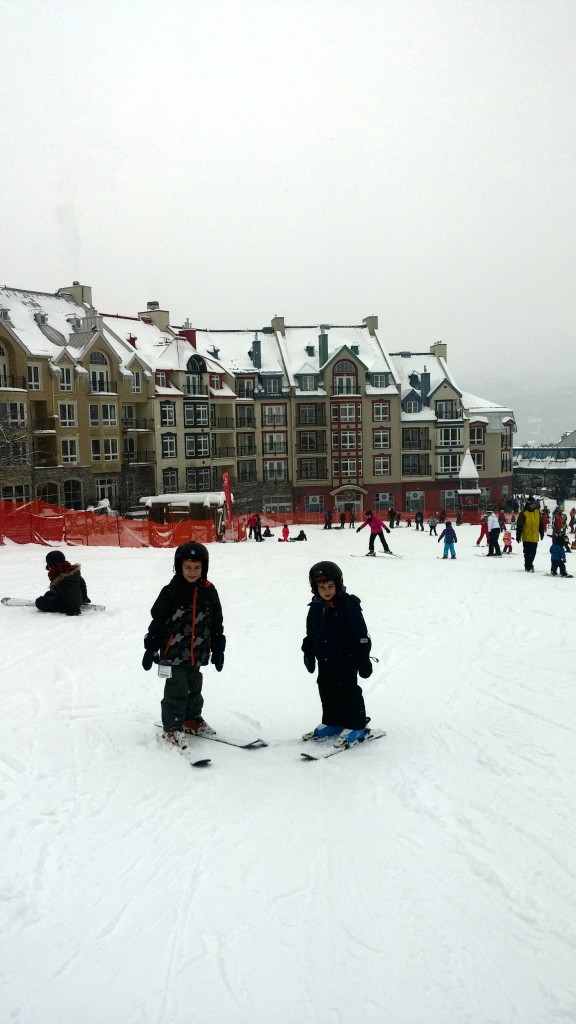 In the evening, when the slopes are closed, get your family going again by enjoying some night tubing! The tubing hills open at 6PM and you can choose between a single or double tube or individual toboggans. It's a really fun family activity! The kids were having so much fun that we literally had to drag them off the hill. The only way we could convince them to leave was that we told them that they could roll down the hill – so they did!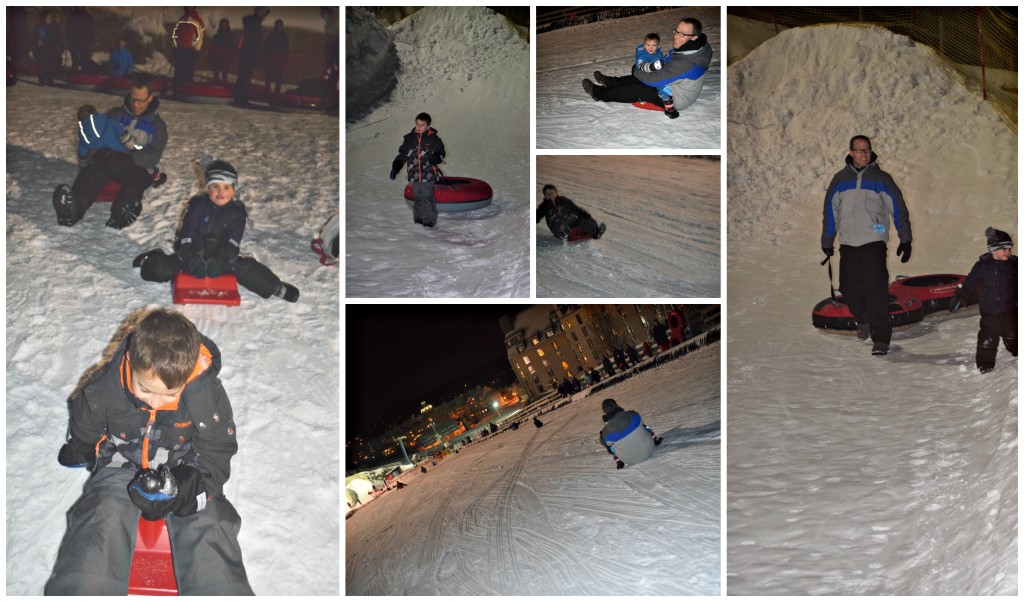 If your kids aren't into skiing, you can pretty much spend all day inside here! The Aquaclub includes both shallow and deep pools, hot tubs, slides, a rope swing, water floats and toys. The pool area is enclosed by glass which allows you to have a peak outside at people skiing while you're in your bathing suite inside. There's also a little area with tables and chairs where you can bring and enjoy snacks or a meal.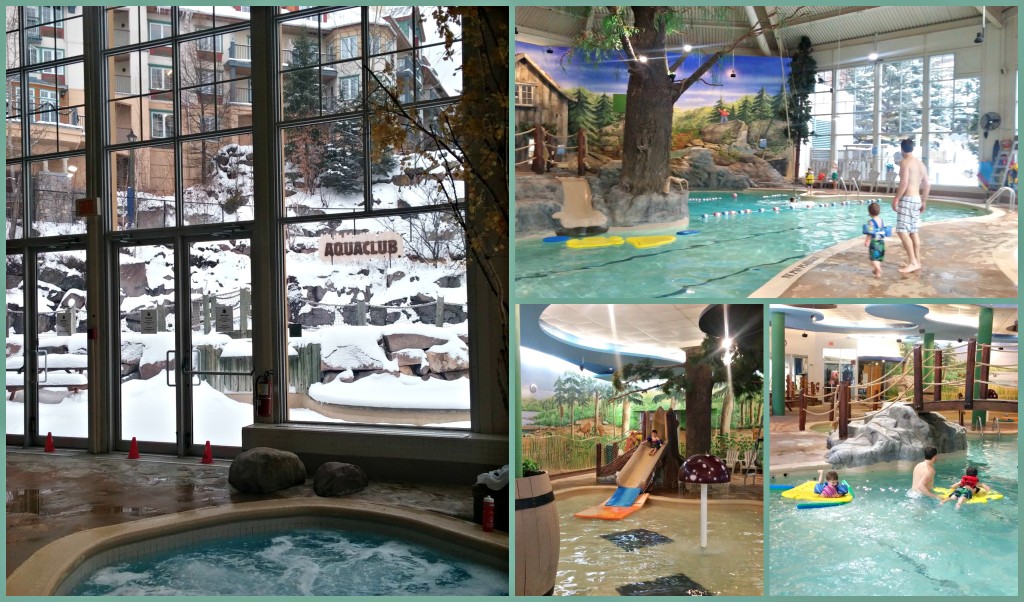 If skating is more your thing, you have to check out this beautiful outdoor rink situated at the bottom of the village. Lace up your own skates or rent some for the day. The rink is open from 8 AM until 10 PM where it is lit up and music is played.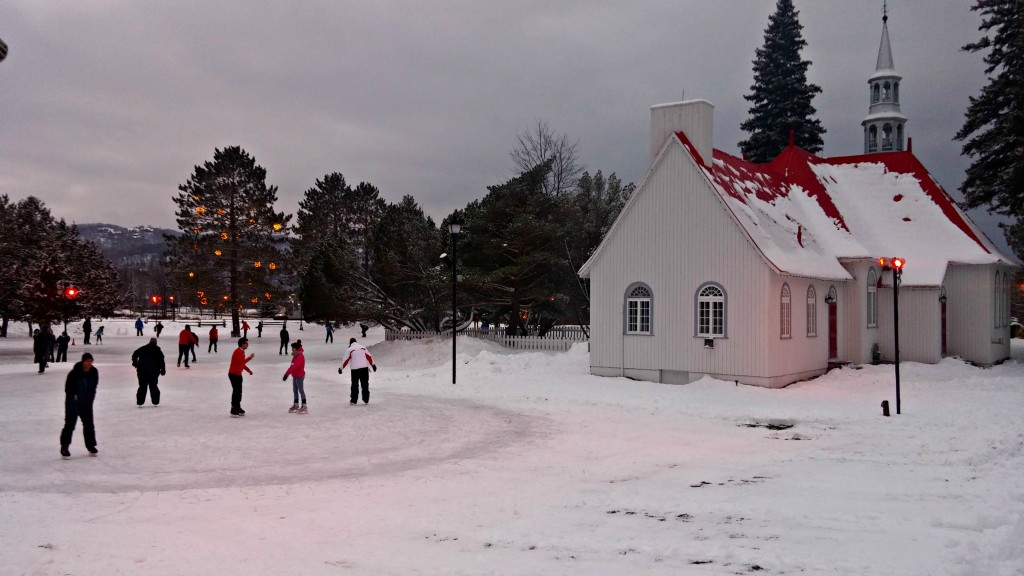 Create
If you're looking for a more calm activity, there are several options that allow your creative side to flourish.
Plush Factory – located towards the top of th of the main village, allows your kids to create a new best-friend stuffie. You child can choose from more than 40 different plush animals and hundreds of accessories and costumes.
Le Studio Creatif – Select one of the pre-made pottery pieces and paint away! Pick something functional like a piggy bank or a plate or something fun to display. It's a perfect way to warm up indoors and create a very unique souvenir to bring home.
T Bar – This is another unique way to get creative with the family and make something that is functional too. Pick your shirt, paint a print or get creative and personalize it. There are many different techniques available including spin-art. Make one for yourself or give it as a gift.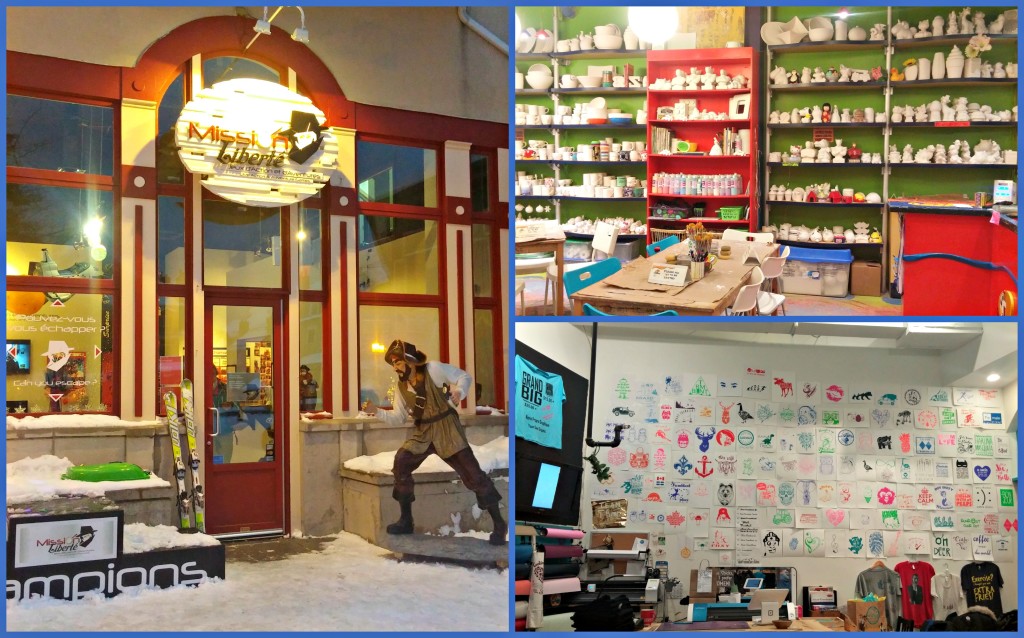 Adventure Game
For a truly unique experience that brings the family together, head over to Mission Liberte. Choose from a variety of different escape games and themes including pirate ship, space station, hockey change room, superhero and more. Team work is key as you answer clues before the time runs out to get the keys to escape the room or win the challenge. While it's targeted for families, this adventure game is aimed at older kids.
Tremblant Village
At the base of the mountain is a lively village filled with restaurants, shops, hotels and more. If possible I really recommend trying to stay right in the village. This gives you the ability to 'ski in/ ski out' right from your hotel, rather than having to worry about parking or finding other transportation to get to the slopes. Being right in the hub allows you to ski for an hour or two at a time before heading back to your room to recharge… great for young kids. Being in the village also allows you to enjoy the great atmosphere and night life options. Whether you're having dinner at a nice restaurant or just waking around, it's nice being right in the heart of the festivities.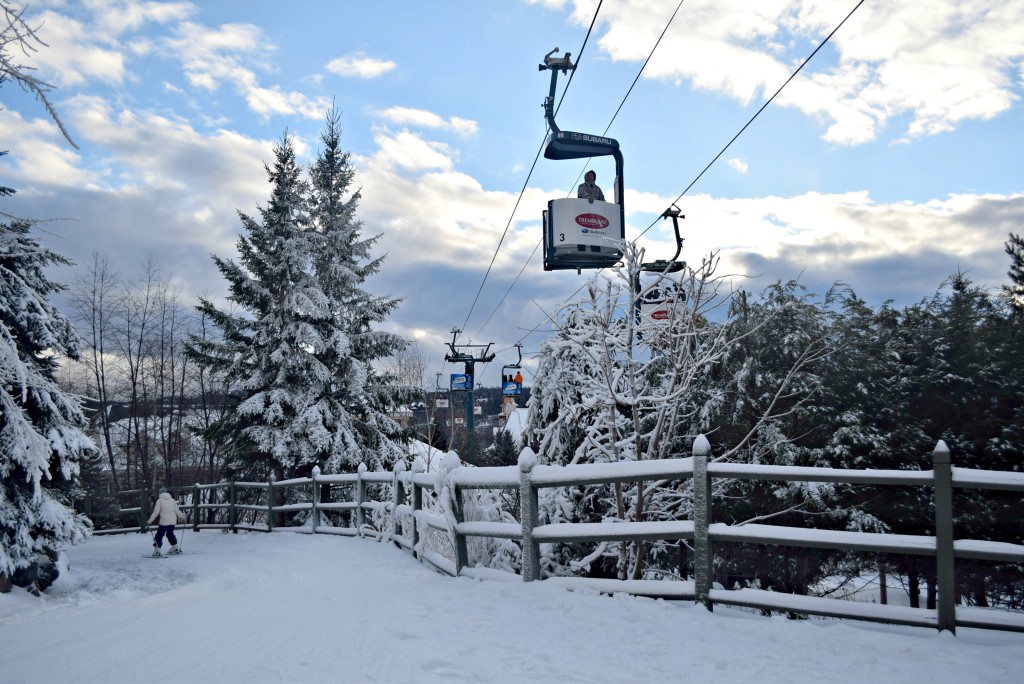 While we love to ski, clearly, there's more to Tremblant than just skiing! You can be as active as you want or just sit back and relax. The most important thing is to spend quality time together as a family and Tremblant offers that!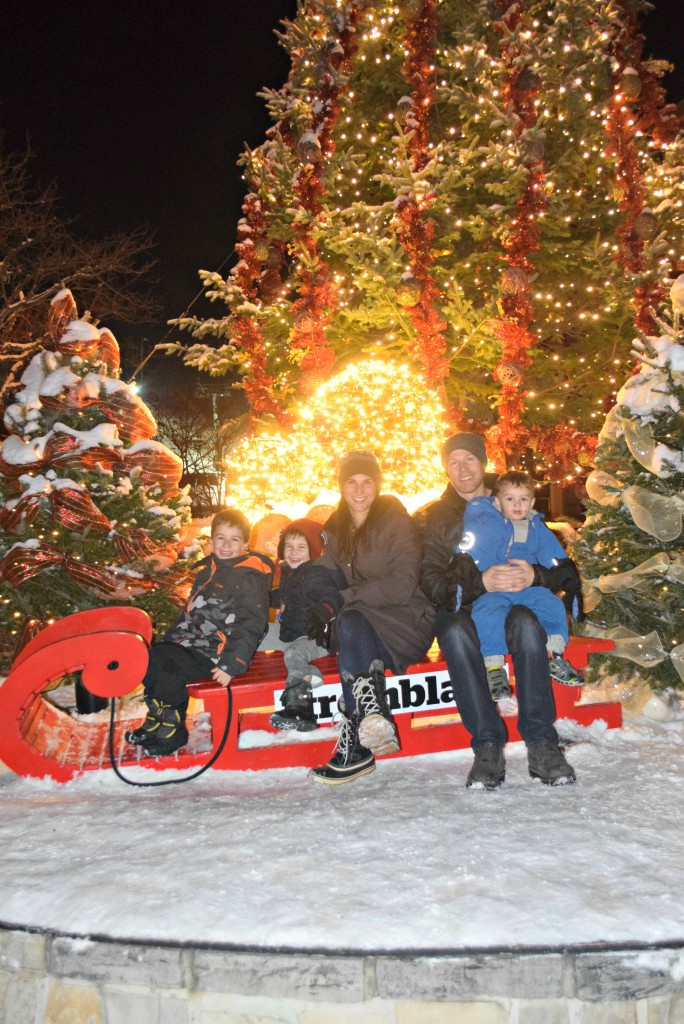 If you want to find out more about Tremblant, you can check out my previous posts HERE and HERE!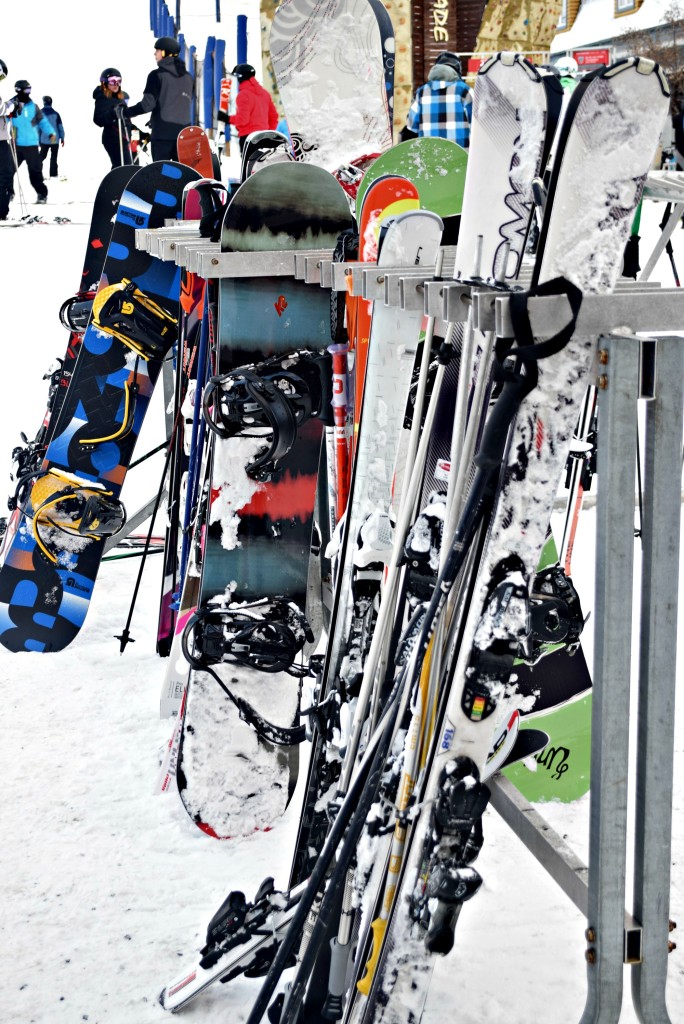 Disclosure: I received non-monetary perks while we stayed at Tremblant in exchange for my honest review. Opinions stated above are my own.