Visiting Ste. Anne's Spa has been on my bucket list for several years now. When I received the opportunity to go, I immediately knew that I had to take my mom along with me. My mom has not only been instrumental in helping me grow up to be an independent and successful woman, but she's also provided constant support when I become a mom. I've come to rely on her help and advice on several occasions. No matter what, I know she's only a phone call away and she'll come to my aid any time, any day! I was searching for a way to "say" thanks to her for a while now. I knew that a trip together to Ste. Anne's Spa, where we can both bond and relax, would be the perfect way to do just that.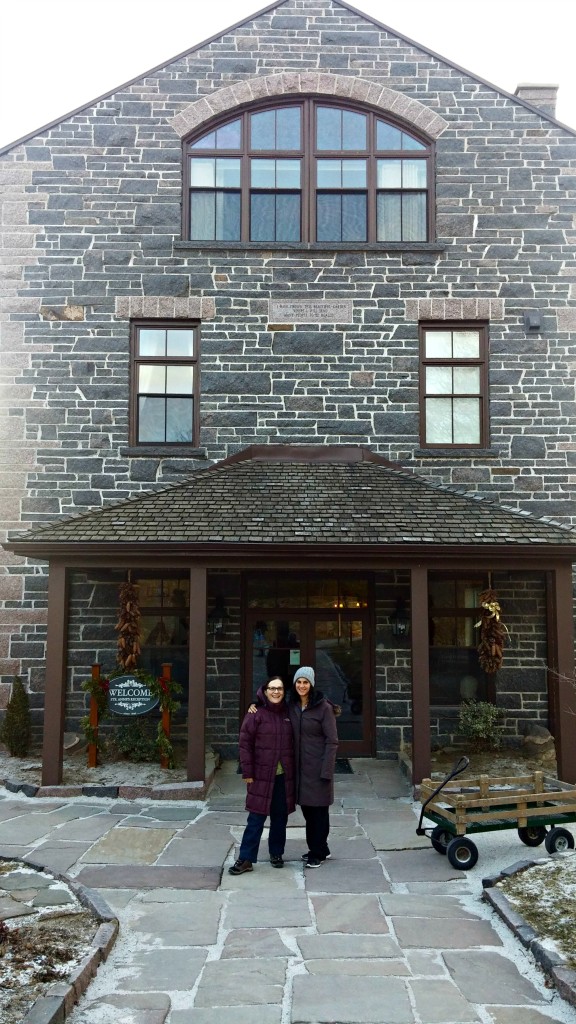 We left early for the hour and a half drive from Toronto. If you're only going for the day, I recommend that you do the same. There is so much to do (in a relaxing way of course), that before we knew it the day was over and we had to head back home. Somehow we didn't even do a few of the things that we wanted to experience. But let me backtrack to the beginning of the day…
We started our day with a quick 10 minute tour of the facility since it was our first time there then we headed to our first experience – a yoga class! The instructor was so friendly and she ensured that she modified the movements based on people's experience and level of expertise. It was such a great way to start off the day, getting us into a relaxing mode but feeling energized.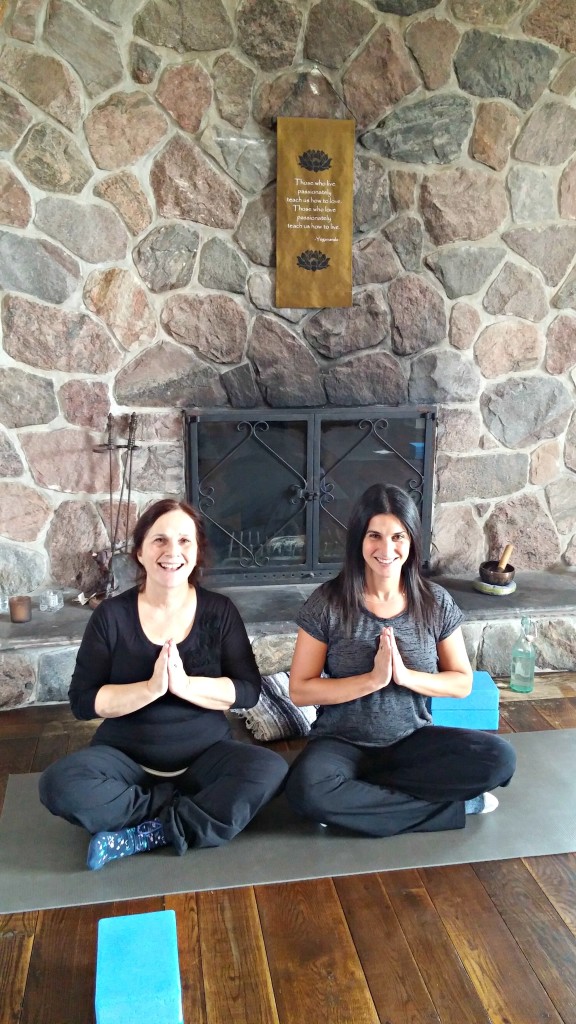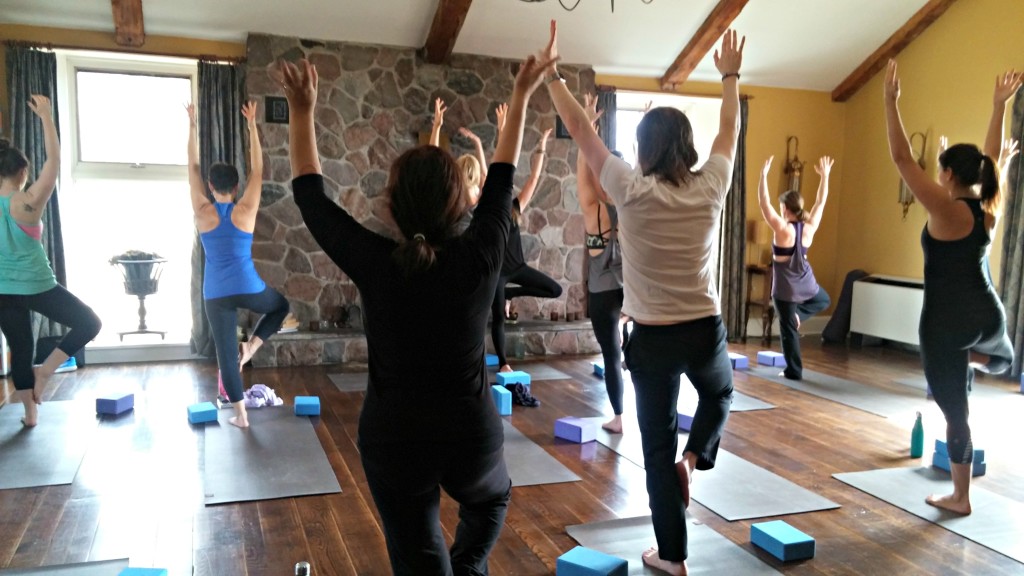 From here we headed to lunch. The three-course meal is a must if you're here for the day. While there are so many delicious tea options to choose from, I highly recommend the hot apple cider. I'm craving it just writing about it. The menu had something for everyone including some great options for vegans. My mom selected a cream of tomato soup and a cold pasta dish for her main and I opted for a salad and a noodle dish. After enjoying our sweet dessert, we were ready to rest.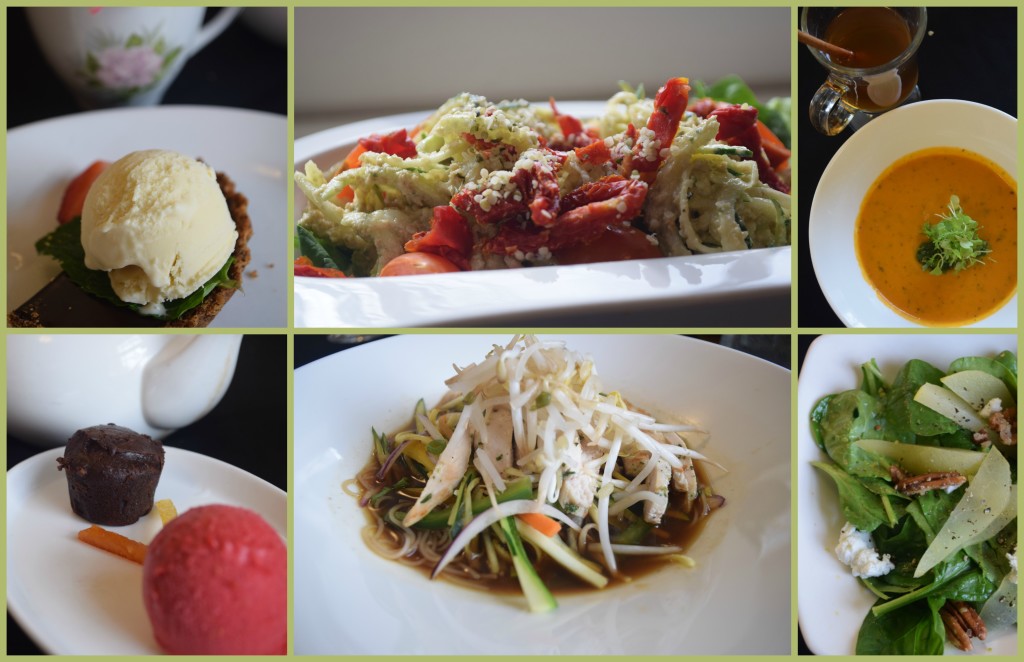 That's right – rest! We were exhausted from doing nothing. Or is that just called being relaxed? I think we both haven't felt this way in a while, and what better place than here to relax. We headed straight to the quiet room where we got to enjoy the massage chairs while getting some shut-eye.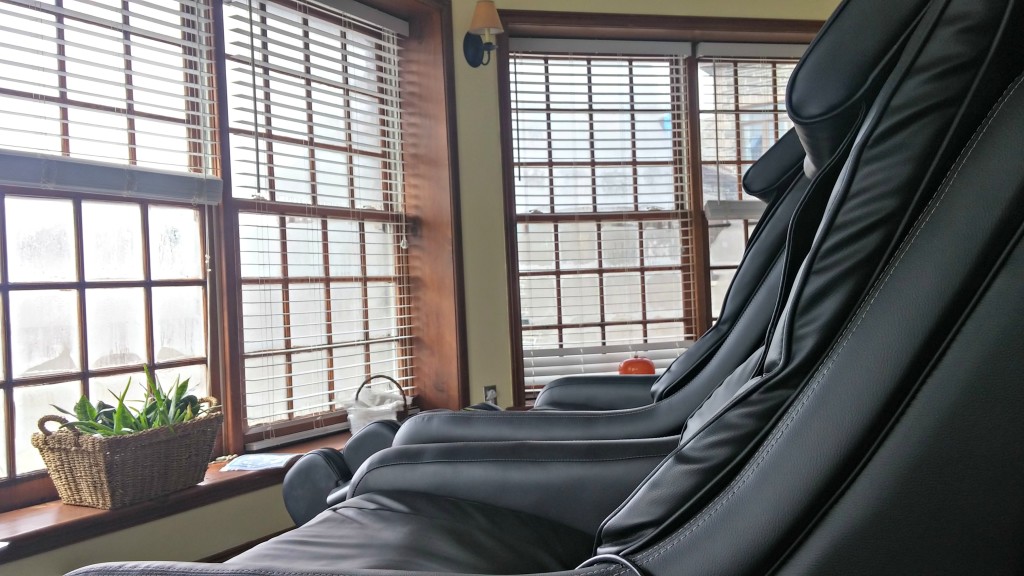 Before we knew it, it was time for our spa service appointment. My mom got to enjoy a European-style massage while I opted for something new and unique (to me). I tried the 90 minute Milk and Sesame Stone Wrap spa service.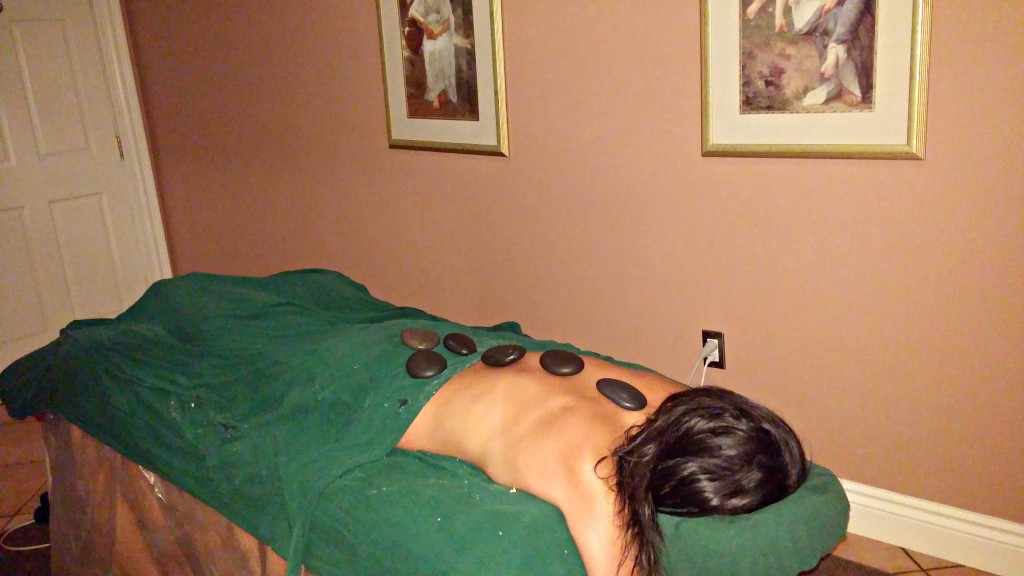 I've always been a big fan of a hot stone massage and I liked that this one also included an exfoliation and hydration of my skin while receiving a face, scalp and foot massage. Like all good things, I wish this treatment didn't have to end. I do want to note that a hot stone massage doesn't get as deep into your tissues and muscles as a masseuse's hand. Also, the hot stone can get really hot so if you have any heat sensitivity, you're better off sticking to one of the many other massage services they offer. Since my service was longer than my mom's, she enjoyed a free facial offered at the boutique.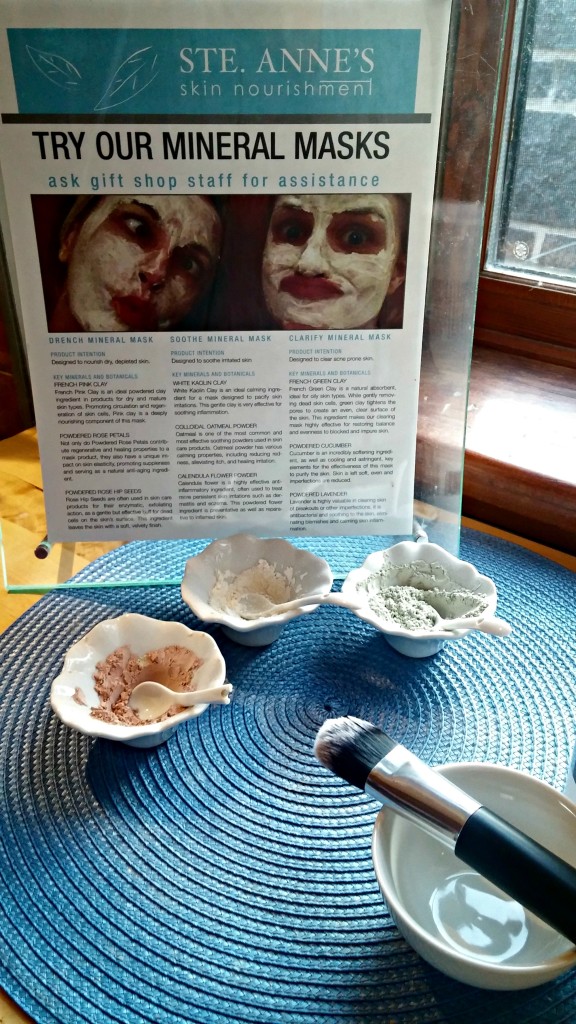 Shortly after our amazing spa therapy experience, we went to fuel up with some afternoon tea. This felt really luxurious and special as we were dressed in our robes enjoying a variety of baked goods, bite-size sandwiches, fruits, cheese, crackers and sweets. We left nothing behind. While you can enjoy a nice warm pot of your favourite tea, I would recommend that you ask to sample a few different ones. There's so many great tea options and my mom and I enjoyed finding a favourite, which we later purchased too (I picked Luscious Cranberry, and my mom choose Chocolate Spice).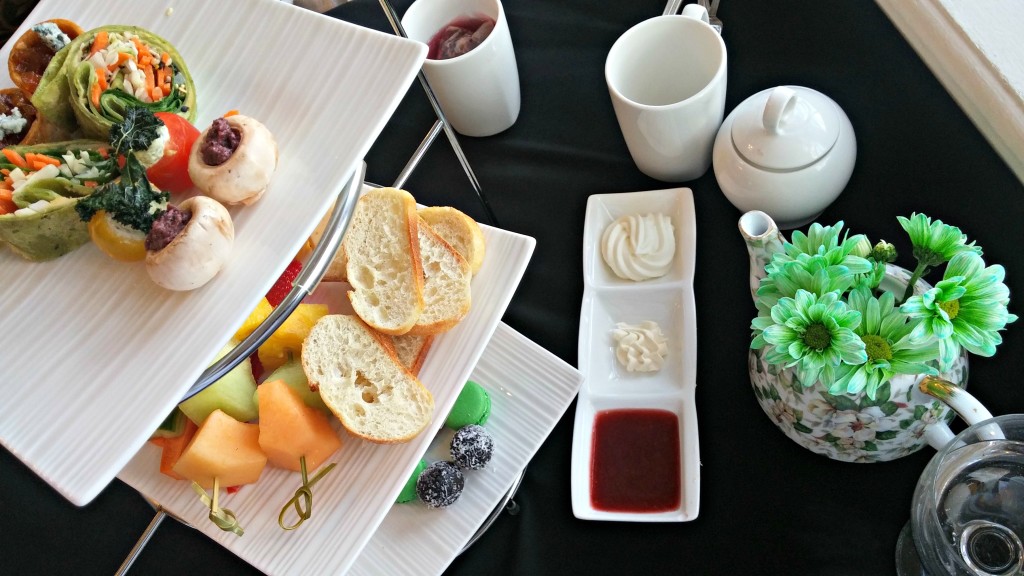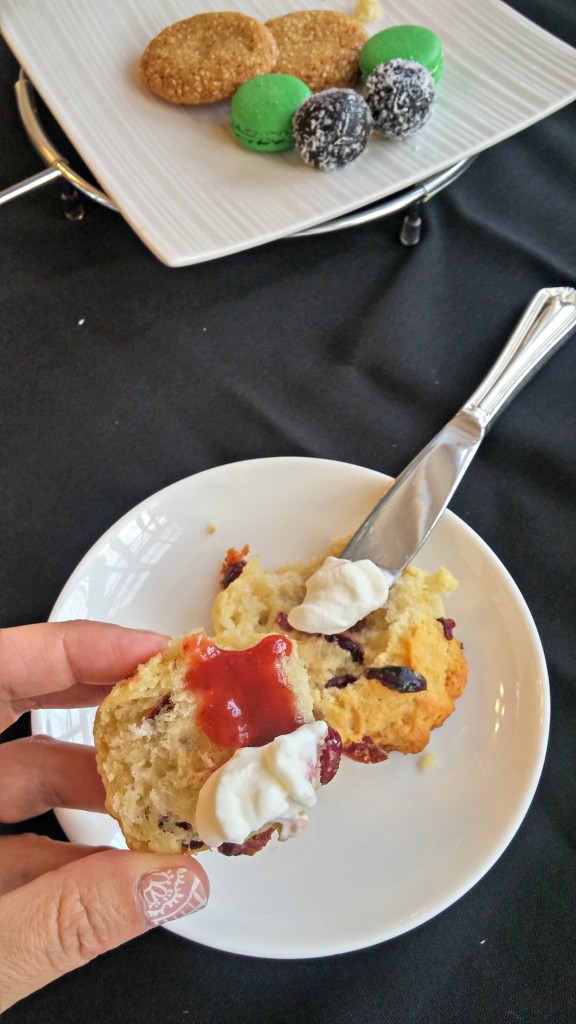 While we had plans to try out the different pools and steam rooms and go for a nice hike, we actually ran out of time to do any of that. It's okay though because it will give us something else to look forward to for our next visit. That's right, we were already planning our return before we left. That's how amazing it was, we knew we would be back before too long and perhaps bring my sister-in-laws with us. Besides, I would love to come back and stay for an overnight and enjoy some of the summer amenities like lounging by the pool.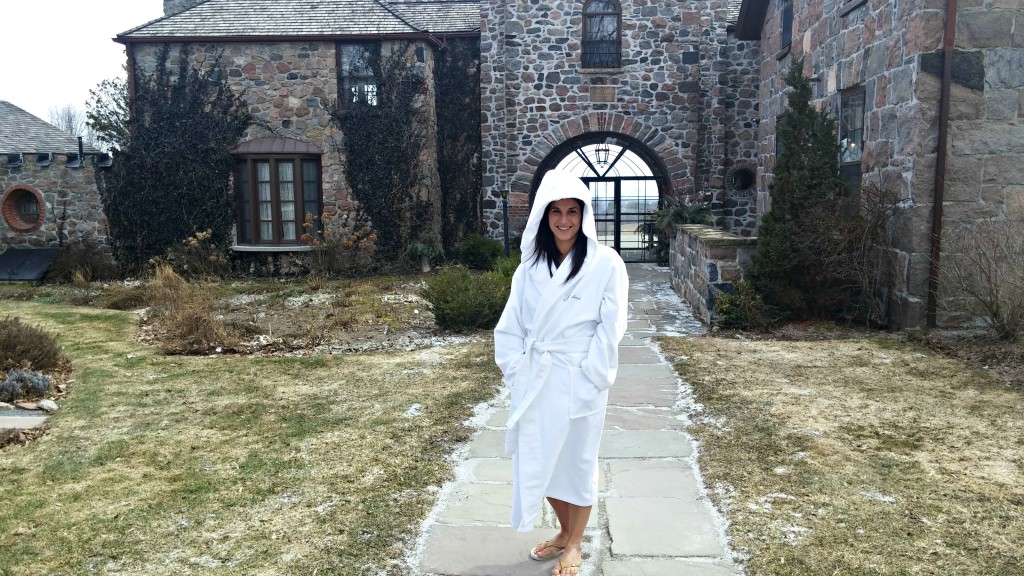 GIVEAWAY
Do you have someone in your life that you would like to say Thanks to? What better way than to take them to Canada's favourite spa for some pampering and relaxation. I've teamed up with my friends at Ste. Anne's Spa to give one lucky reader an awesome prize for a full day spa for two at Ste. Anne's Spa valued at approximately $550. The prize includes
$120 in spa and wellness each
3 course lunch each
afternoon tea each
full use of the facilities including hot tubs, steam rooms, sauna's & more
Enter the giveaway via Rafflecopter (please give it a few seconds to load).  Contest is open to all residents of Ontario. Contest ends Thursday April 6, 2017.
Disclosure: I received a full day spa experience for my mom and I in exchange for my honest review. All opinions are my own.