When we moved into our newly renovated house at the end of August, we decided that we wouldn't buy any new furniture at first. Mostly because we were out of money (apparently gutting a house in Toronto is expensive!?!?!), but also because we wanted to get a feel for our new space to see what we really need to get or update, versus what we can keep living with.
It didn't take long for us to realize that we really need to get a rug for our living room. Our main floor is open concept and the ceiling is fairly high. That means that any noise, but especially our kids' yells, screams and loud talking, echos and makes it really hard to hear anything anyone else is saying.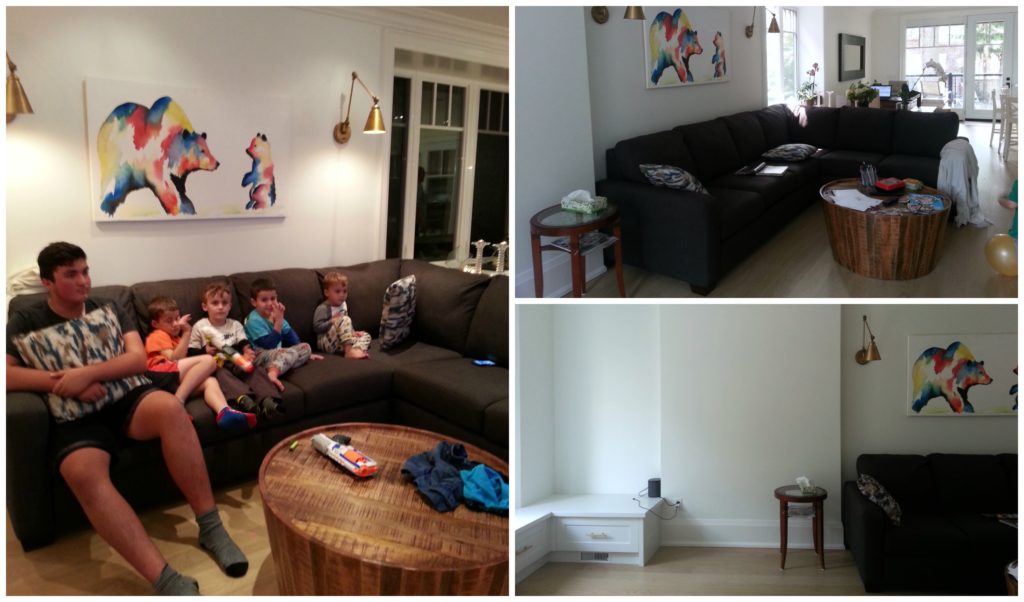 Since our house is very monochromatic – or I should say – WHITE, we definitely wanted a pop of colour. Especially since we spend so much time in the living room as a family and for entertaining. We wanted something that looked good but that was also good quality that could withstand the hustle and bustle (aka spills and toughness) of a family with three young and reckless boys.
The thing is, I've never really shopped for a rug before. Maybe once… but I wasn't happy with my purchase, so I was feeling nervous about the whole thing. My designers suggested that I look at Wayfair.ca. I had purchased a few bathroom accessories and light fixtures from there during our renovations and the entire process was pretty painless.  I also heard they had an amazing return policy, and pretty much everyone I spoke with said that they love buying stuff from there.
The decision to go with Wayfair for this much needed rug was an easy one. The website is super easy to navigate and the only hard part is narrowing down your selections. I mean, there are literally hundreds and hundreds of different rugs to select from. Ultimately, I based my decision on what I liked but also based on the feedback from customers and the pictures that they posted (because you want to ensure that what you're getting resembles the pictures that you're seeing online). John and I were so happy with the Doylestown blue area rug that we bought. It was EXACTLY what we wanted and what we expected.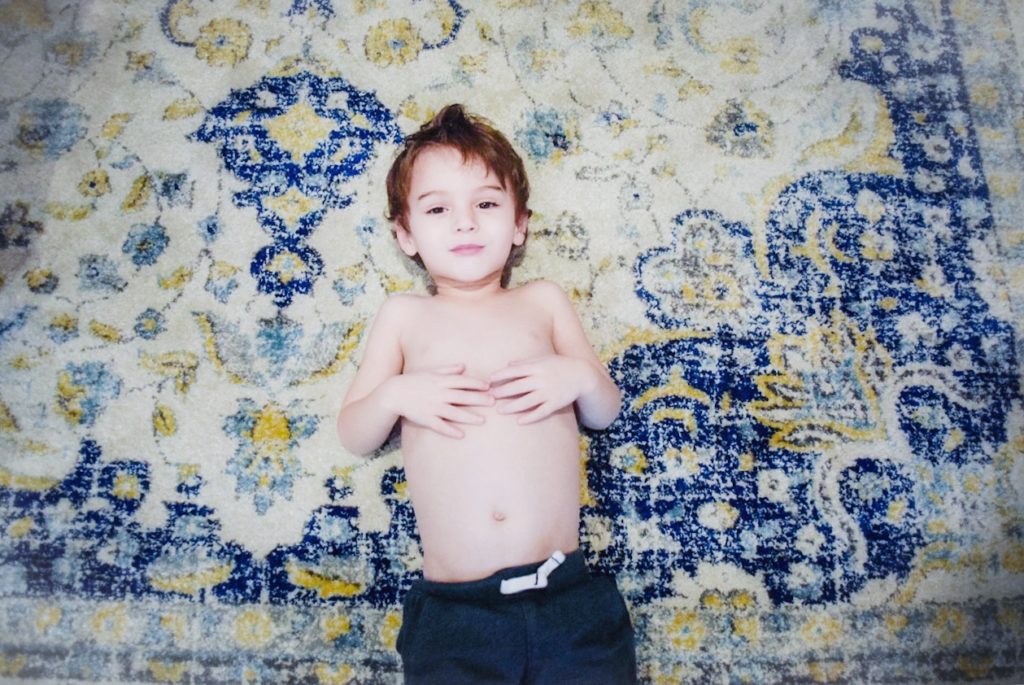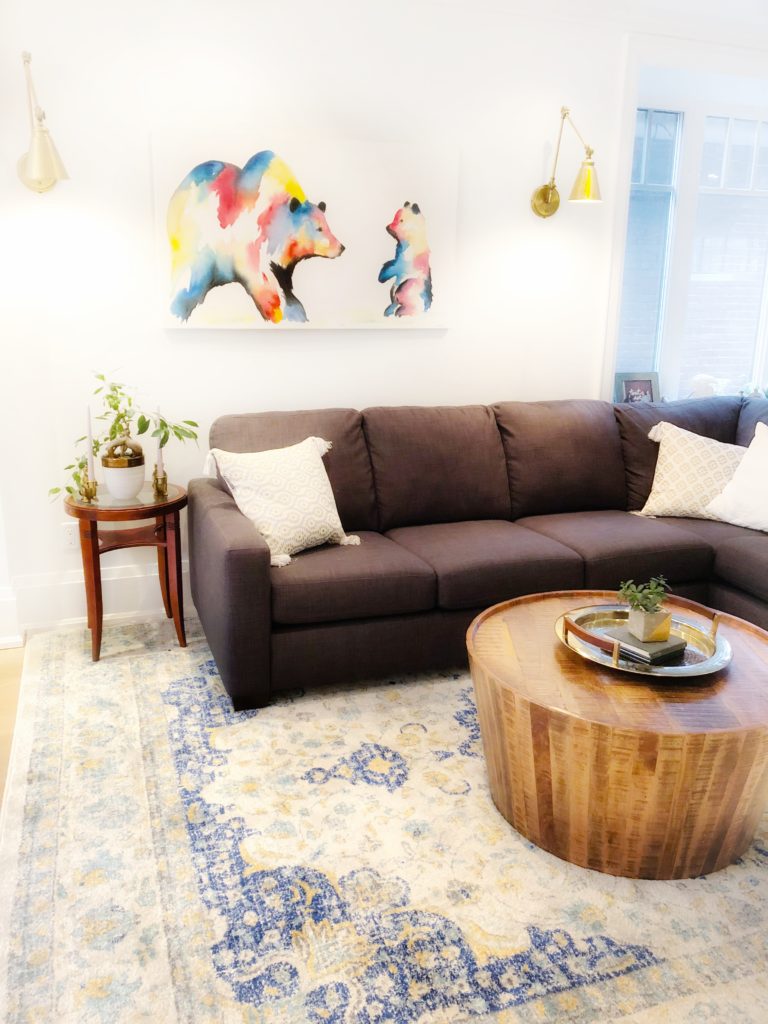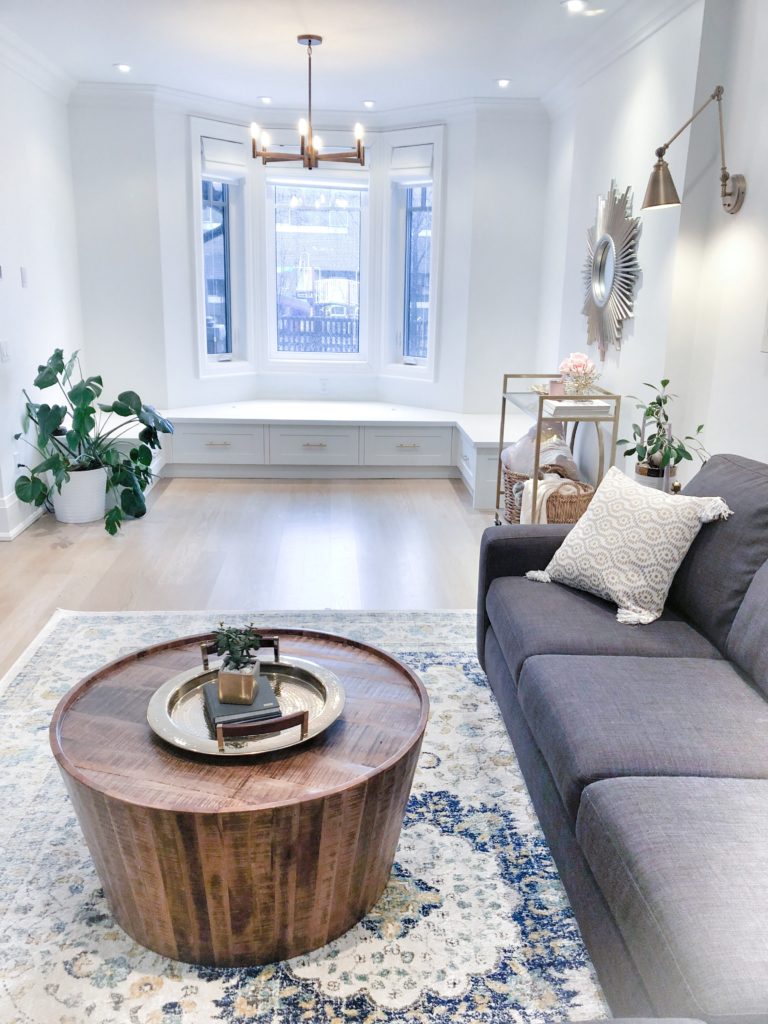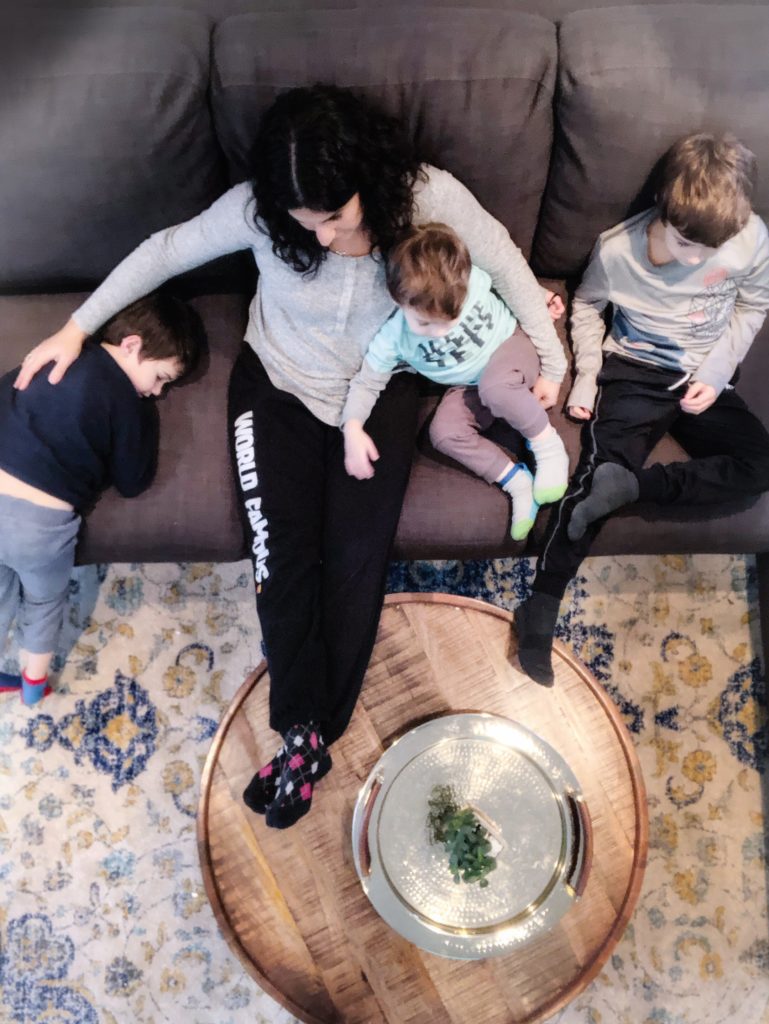 Funny enough, a few weeks later, my family bought me a bar cart from Wayfair.ca – something that I've been (not so discretely) hinting about. The Broadridge Bar Cart is the perfect piece for the nook between our bay window and the couch in the living room. I couldn't wait to style it – with something that wasn't booze. Not that we don't drink, but since the kids spend so much time there, it didn't make sense to have booze out all the time.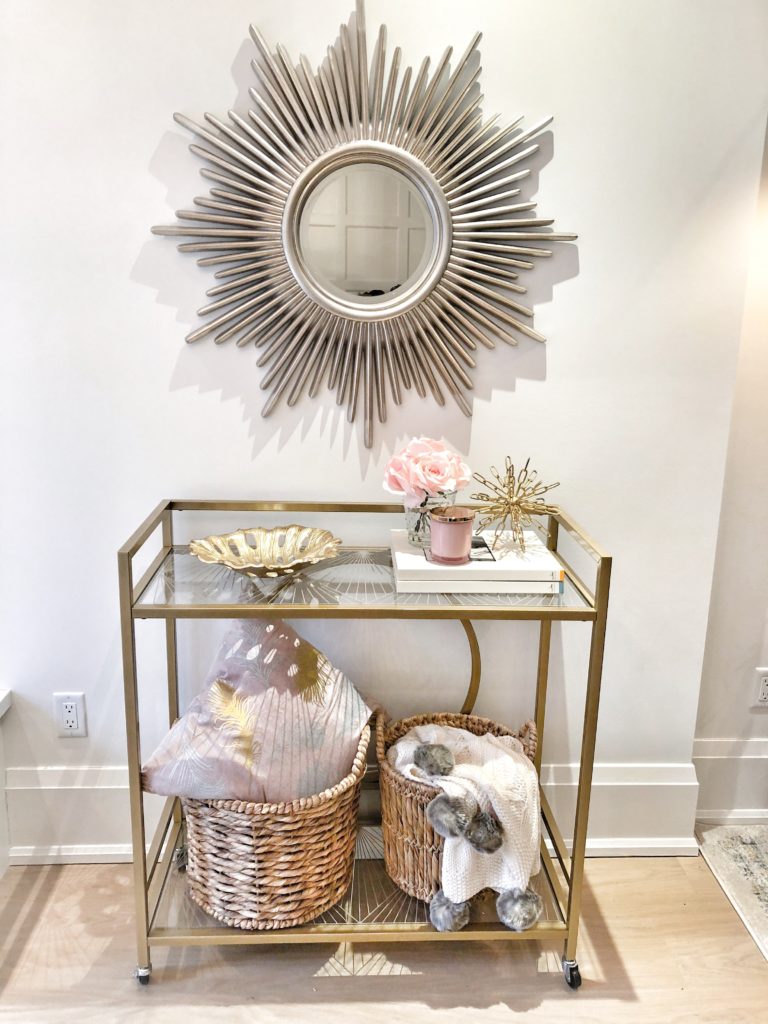 However, the wall above the Bar Cart felt bare too. I knew I wanted a mirror and something to match our "gold" accents. I found exactly what I was looking for at Wayfair too!! The Josephson modern sunburst accent mirror just tied it all together!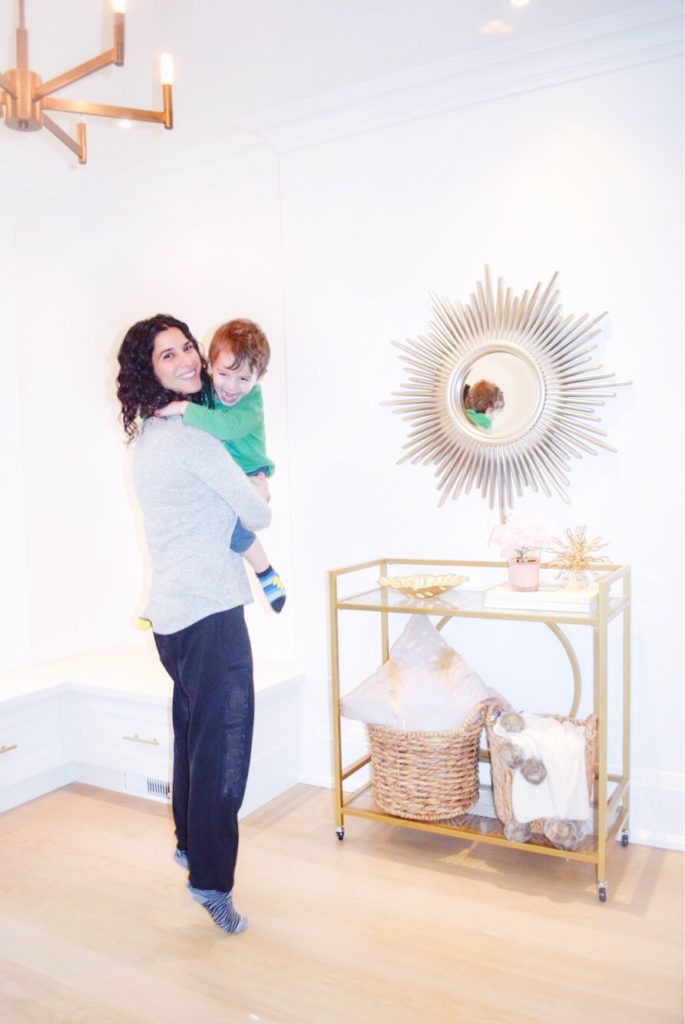 I'm so excited to host our family over over this weekend to show them how we styled the bar cart but also be able to actually have conversations with them (we are a loud Israeli family after all) thanks to our new rug!!
Disclosure: I received compensation in the form of a gift card to use towards the rug in exchange for this post. The bar cart and mirror were purchased out right. Clearly I love shopping on Wayfair.ca!