My four year old son's latest food obsession is meatballs.  It's because he got them served to him at his friend's house. When he finally finds something that he loves, I try to make it for him over and over again because he's such a picky eater. However, I prefer that he doesn't eat a lot of red meat. I recently made him chicken meatballs as an alternative, and he could barely taste the difference (aka, he loved them). Melissa Jacks has an even healthier recipe using turkey.  These are melt in your mouth good and you can batch make them and freeze some for later. Since winter doesn't appear to be going away any time soon, these are sure to warm you and your kids on a cold winter's day.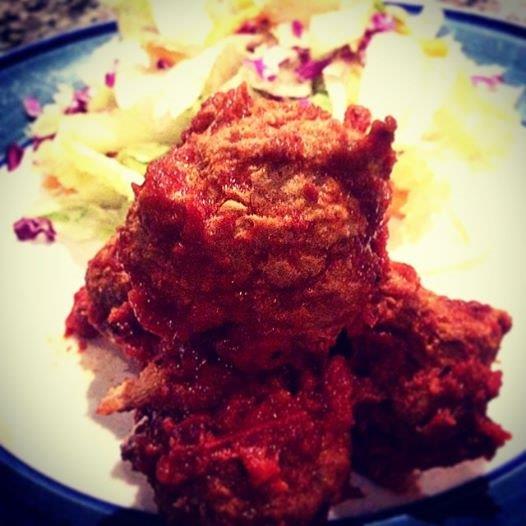 RECIPE
Prep Time: 10 Minutes     Cook Time: 120 Minutes     Ready in: 130 Minutes     Serves: 4 servings
Ingredients
1 lb. ground turkey
1 large egg
1-2 garlic cloves, chopped
1 tsp onion powder
Salt and black pepper to taste
¼ c seasoned bread crumbs
1 ½ cups tomato sauce
1 cup diced tomatoes, canned
1 ½ – 2 cups chicken broth, low-sodium
Instructions
1. In a medium bowl, combine first 5 ingredients and form into small balls.
2. Meanwhile, place remaining ingredients into a pot and bring to a boil. Add meat balls gently into pot, reduce heat to low and let simmer, covered, for about 2 hours.
Meal Options
* Serve over 1 ½ cups spaghetti squash cooked. Pour sauce from meatballs over squash and sprinkle with 1 tbsp. light parmesan cheese (optional).
For more great recipes and nutritional information and tips, check out Melissa Jacks on FACEBOOK & at www.melissajacks.com