We're at it again – potty training for the third (and final) time. I can't say I'm going to miss this stage, but it will be nice knowing that all three of my boys have reached this milestone of independence. After all, isn't that what all parents strive for? Raising kind and independent kids?
My youngest son Nathan will be turning three in September and he's already showing a lot of independent qualities. He insists on getting dressed alone (which is hilarious as he usually ends up with his shirt around his neck only and his pants on upside down and in one side), eating by himself, and now, he's interested in using the potty.
The thing is, he's not always consistent about his intent to use the potty. Having learned from experience, I personally don't believe in rushing my kids to become potty trained. I know that when the time is right, they can be potty trained in a matter of days, BUT…the time has to be right.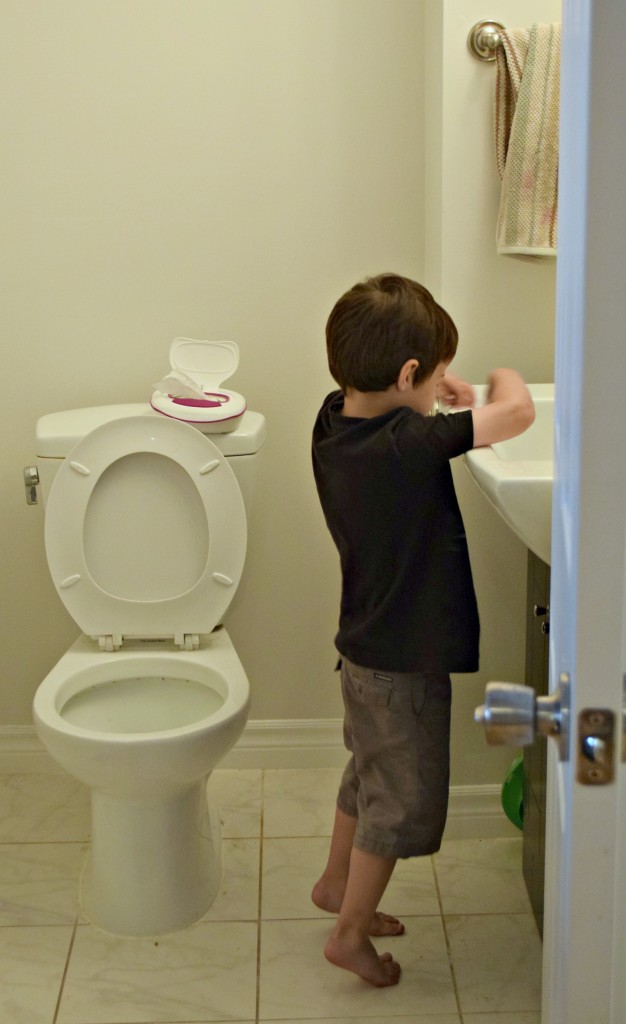 So? how do you know if the time is right? Here are some of the signals that I watch for:
Your child is able to say "I have to pee" vs. "I peed" or "I'm peeing"  This difference in verbiage shows that your child has control over their bladder and can hold it in. His body is signaling to him that something is about to happen which gives you just enough time (a second or two) to get your kid over to the potty (or nearest tree).
Your son or daughter is showing interest in using the potty and is not terrified of it. If they are yelling or screaming every time you mention it or put them on it, they are not ready. You want to make the experience a fun and happy one. Not traumatizing.
Is it the right time and environment to focus on potty training? Potty training requires patience, consistency, and perseverance. Don't start potty training before you plan on leaving for vacation, during the week when you're working or running out of the house for errands or activities. My personal preference is to potty train in the summer time versus winter.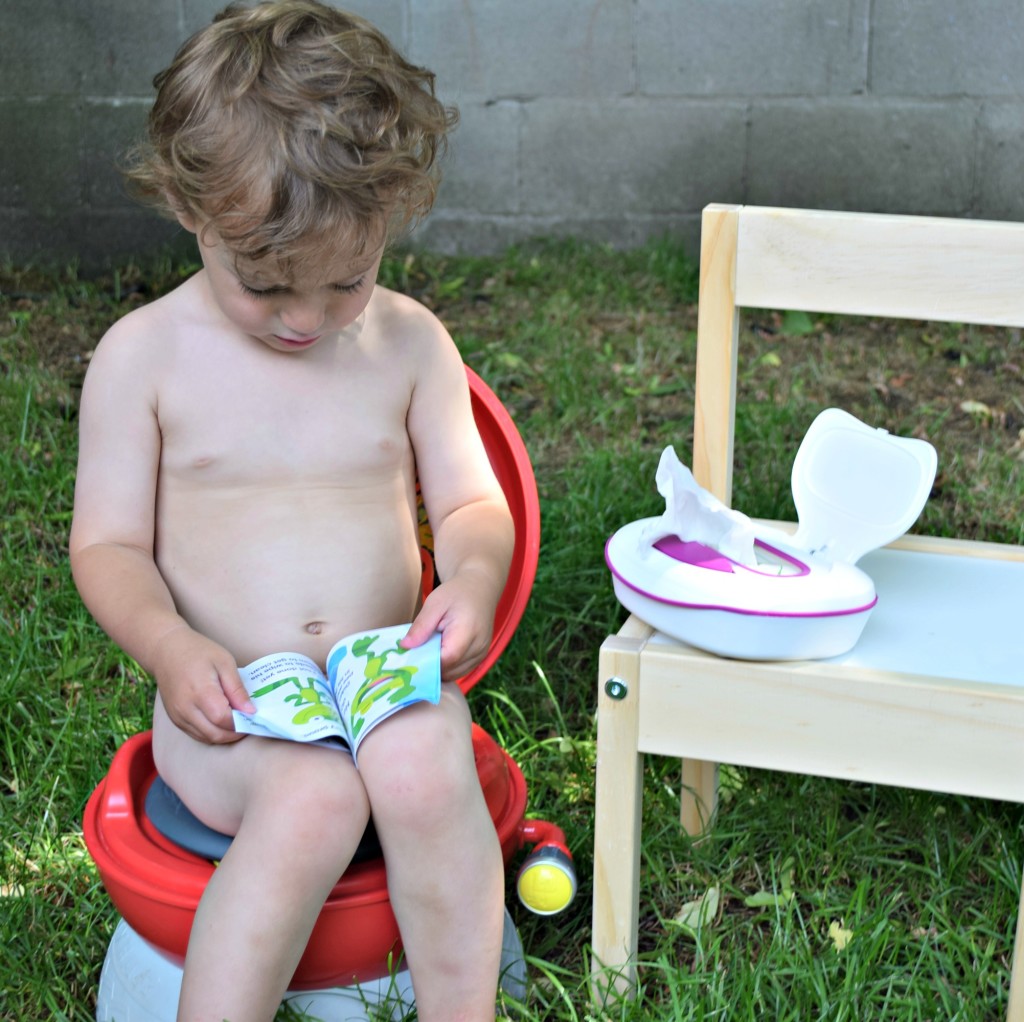 That's why I plan on potty training Nathan this summer. In the summertime, we spend a lot of time outdoors. Whether it's at the park, in our backyard, or at the cottage. The benefit of spending time outdoors (specifically in a private location like your backyard or at the cottage) is that you can allow your child to run around naked on hot summer days. When your child is completely naked, they seem to have a better sense of when they are about to pee. The beauty of it is that you can quickly run them over to the potty or a nearby bush or tree. Not only do they grasp the concept of being potty trained quicker, but they also get used to the preference of staying dry. They will be more motivated to become potty trained. Of course, it also helps if they have a big sister or brother who uses the potty independently that they can watch. There's nothing more motivating to young kids than trying to be just like their older siblings.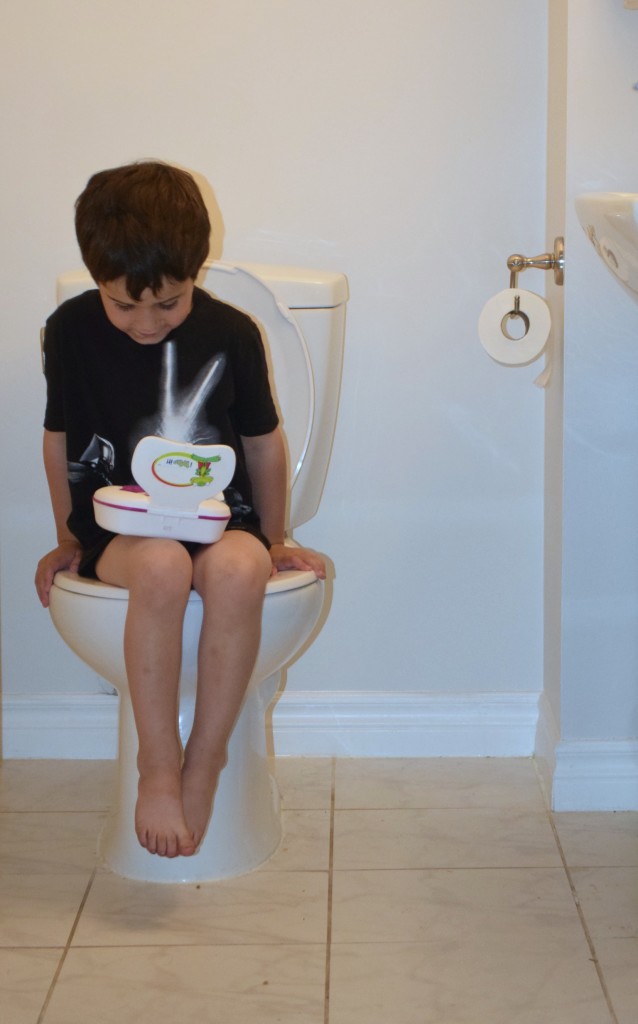 If you plan on potty training this summer, here are some of the essentials that you will need: a portable potty or potty seat, some books that they can look through while they sit on the potty and Kandoo Flushable Wipes. Kandoo Wipes clean up to 30% better than toilet paper and they are flushable and biodegradable – which is great for the septic tank at the cottage!! My middle son Ryan who is over 4 years old, still prefers to use Kandoo Wipes as does my oldest (almost 7 year old) son Kyle. They both get a little sad when we run out of them and I don't restock them fast enough. Kandoo Flushable Wipes are available at Walmart, Loblaws and Sobeys.
The other key is to give your child privacy. You can stand nearby but let them know that you aren't looking or turn the seat away so it's not facing anyone. I find (lack of) privacy to be a big pain point for kids as they start getting potty trained. For more information and potty training tips, check out the Kandoo site HERE.
Just remember – keep the experience happy and fun, and in no time, you will have a big independent toddler!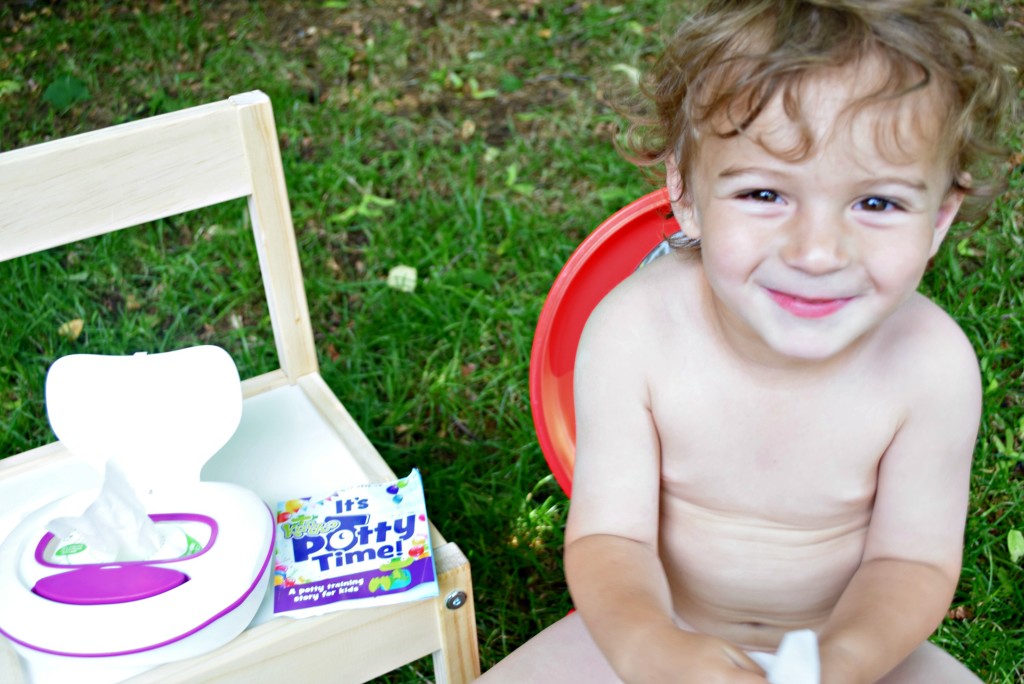 Disclosure: I received compensation as part of the Kandoo Kouncil campaign. As always, the opinions and stories are my own.