Hanukkah is just over a month away. It is actually pretty early this year considering last year it overlapped with Christmas. I am excited that we get to celebrate this holiday completely separately from Christmas (as we celebrate both). I feel that it will give the kids more meaning and understanding of the significance of the holiday and the special customs and rituals that go along with it. I'm sure the kids will love it because it means more presents for them!!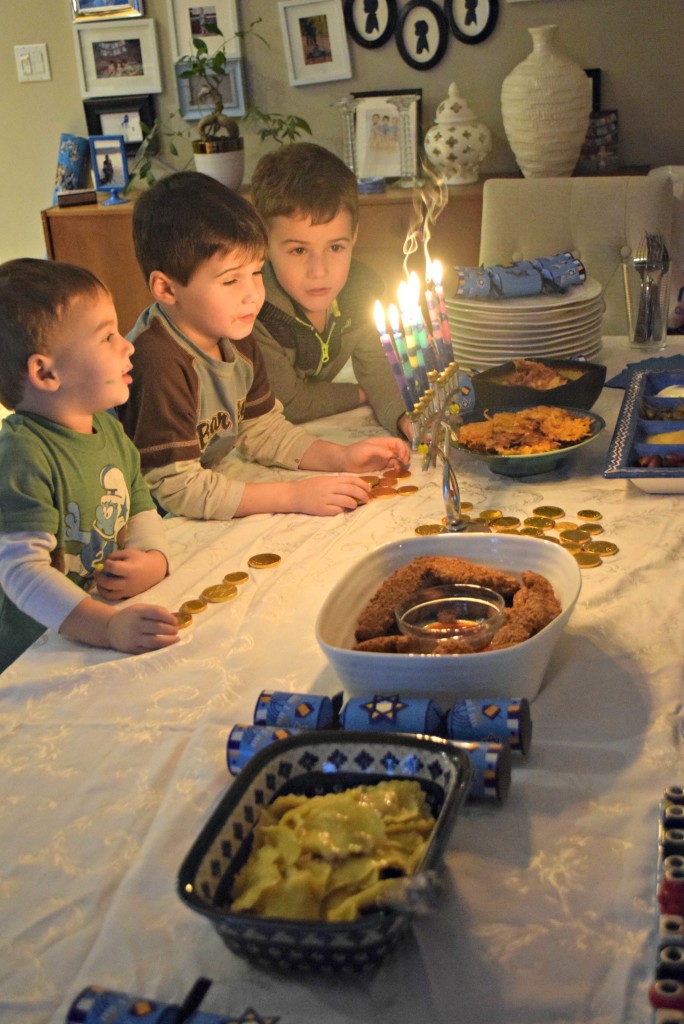 Why I love Hanukkah
Hanukkah is actually one of my favourite holidays to celebrate. We come together every night as a family to light a candle, sing songs, play and celebrate a miracle. It's all very magical and fun. Again, I'm sure the boy's favourite part is eating the chocolate gelt (coin). Not to menition, everything that we eat has to be fried! Bad for my diet, but so delicious in my mouth. I love latkes and sufganiyot (jelly filled donuts). If you haven't tried them yet, you should!!
It's also the one time of the year that I insist on going into the boys' class to speak to them about the holiday. It's a great way for all of the kids to learn about different religions and cultures and how we celebrate our holidays in ways that are different but also the same.
Specialty items for Hanukkah
To help you get into the spirit of the holiday, I've compiled a list of some of my favourite items for Hanukkah from Amazon.ca.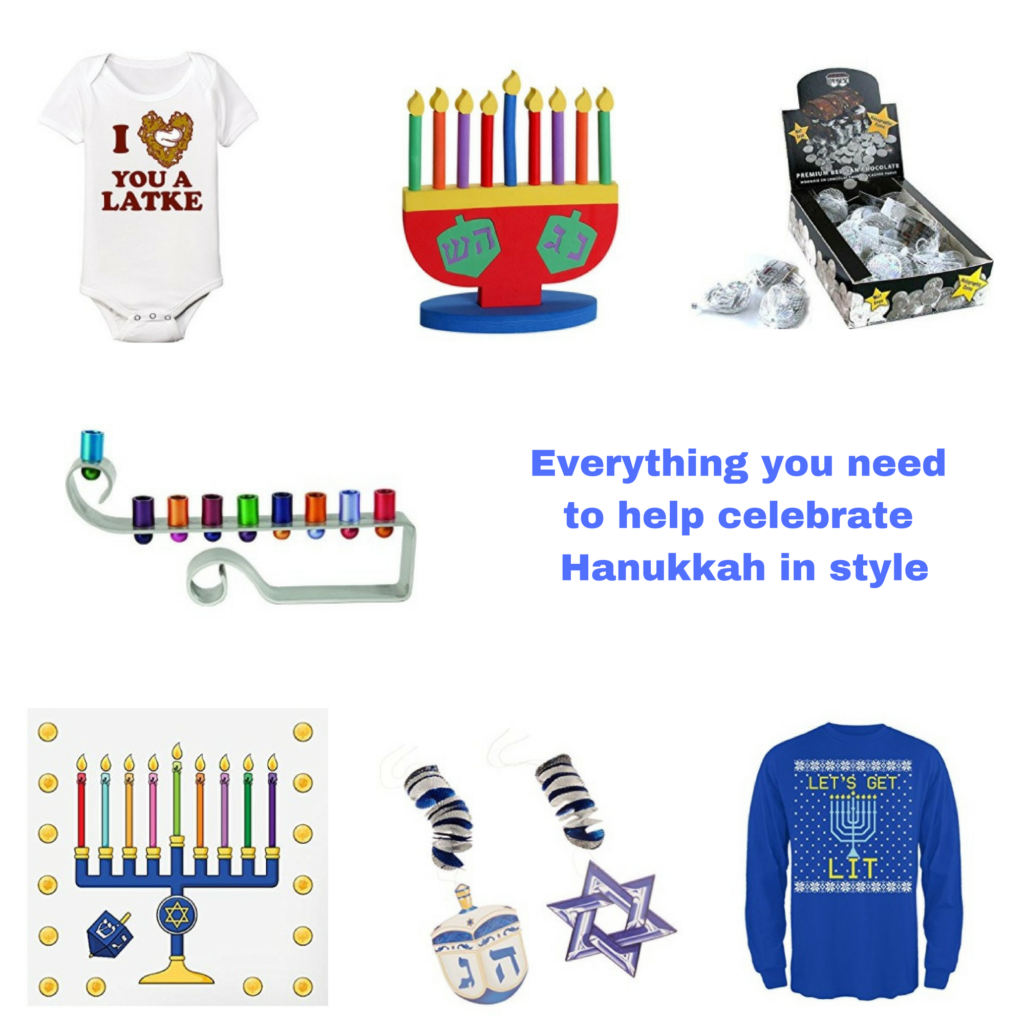 Unfortunately, my kids are too old for onsie's but I really love this one. I hope someone I know has a baby soon so I can gift them this cute Hanukkah onsie.
I love this menora toy for kids. It's a great way for them to participate in the candle lighting ceremony without any danger.
Hanukkah is not complete without playing with the driedel and using chocolate gelt (coin) for bidding. These ones are also nut-free, which is what I typically bring with me when I go into my kid's classes.
While we have a handful of different Hanukias at home, I really like the look of this modern menorah! I may need to get it for my "collection".
It's difficult to find Hanukkah decorations near me. So buying online is my best best. I like these wall decals for the kids to put one, and these hanging / bouncy ones too.
Dare I say that Ugly sweaters are actually a thing now? My husband wears the one I got him year round. I think I may need to get Hanukkah ugly sweater for him too!
Favourite Hanukkah books for kids
As well, here are some of our favourite kid books. They help explain the holidays and all of the different rituals in a way that is easy for kids to understand.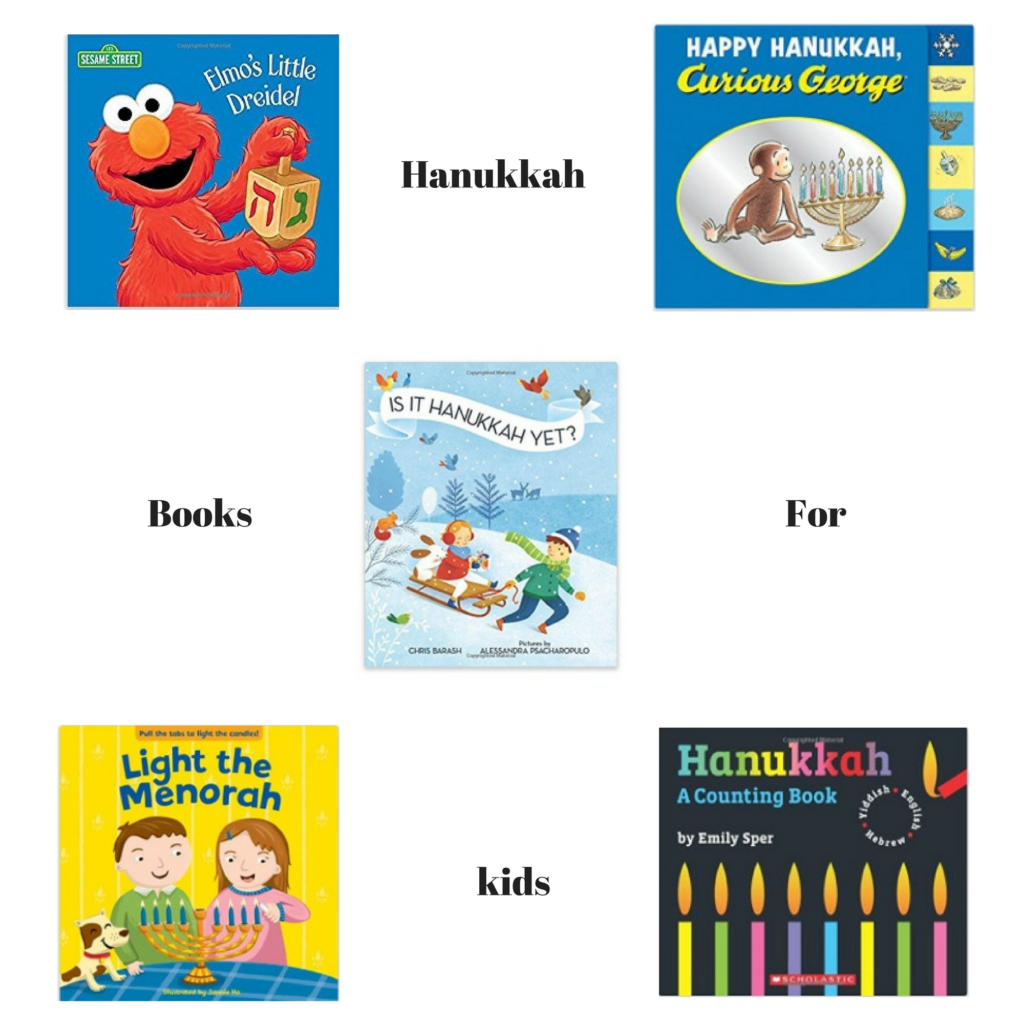 Happy Hanukkah to those who celebrate. May your light shine bright!
Disclaimer: The links included are affiliate links as this is sponsored post from Amazon Canada that's a part of the Amazon Associate campaign.