Seven days… there are seven days left until Christmas & Hanukkah. That means, that there are really only six days left for shopping. While I have all of my holiday shopping complete, I know that there are many people who still don't and will be spending a lot of time this week at the mall. If you're one of those people, don't fret! I have a few tips for you on how to get through this last week and also how to make your shopping experience meaningful! Here are FIVE tips for last minute holiday shopping.
FIVE TIPS FOR LAST MINUTE SHOPPING
TIME
Timing is everything. Head to the mall on a Monday as it will be quieter compared to the rest of the week. Typically, a weekday is preferable over a weekend. In the same token, make sure to hit the mall first thing in the morning when it opens or head to the mall an hour before it closes. Those times tend to be less busy.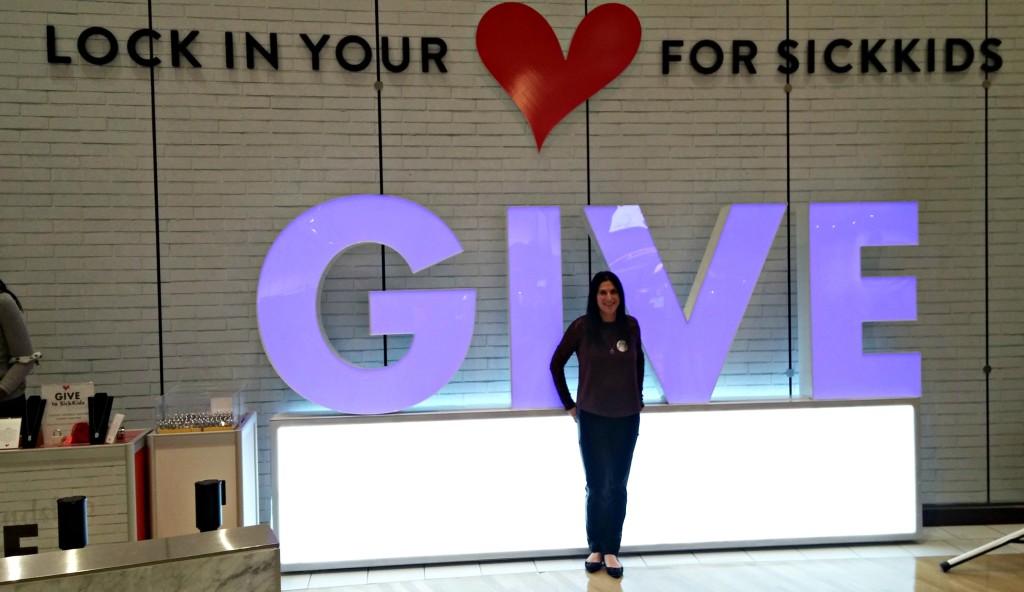 PARKING
We all know that finding a parking spot at the mall can be a drag the week before the holidays and the week after (boxing day). I would highly recommend spending the extra money and getting valet service. Vaughan Mills is pleased to offer a $10 valet service sponsored by hr2 Holt Renfrew located at Entry 6. The valet service is available from November 21, 2016 – December 26, 2016. If it's not in your budget, I would recommend taking public transit to avoid any parking-related induced stress or better yet, have someone drop you off and pick you up.
HAVE A PLAN
Make a list and check it twice – but this time, also cross-check it against the mall's store map. Figure out which stores you need to visit and make a game plan (aka a shopping route) so you're quick and efficient. Stick to the plan and you should be in and out in no time!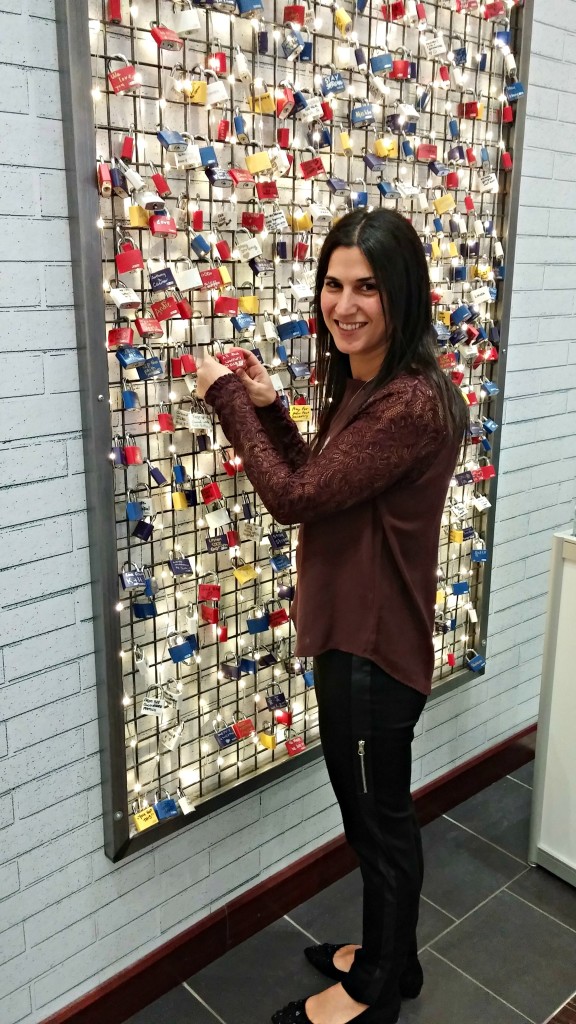 GIFT CARDS
If you get to the store and you can't find the gift that you were planning, or they don't have it in the size or colour that you want, or if you change your mind, just get a gift-card. Gone are the days where gift-cards are "impersonal". Ask most people and they will tell you that they prefer to receive one to their favourite store so they can pick out EXACTLY what they want. Think of it as a positive!
MAKE IT MEANINGFUL
Sometimes holiday shopping seems more like hassle than fun, but shopping can be meaningful. This week, while you're running around to get all of your last minute shopping complete, make sure to stop by the #LoveLockWall at Vaughan Mills Mall! At the Love Lock kiosk, located at the Sport Court (Entry 4A) visitors can purchase a padlock on which they can dedicate a message before hanging it on the wall. As a thank you, they will receive a commemorative 'keypsake', a necklace they can wear or give to a special someone as a symbol of the heartfelt donation made in their name. 100% of the proceeds from the love padlocks and Santa's photo package purchases will be donated to SickKids Foundation. You can purchase one padlock for $15 or two for $25. Best & Friend Tag/chain set are $18.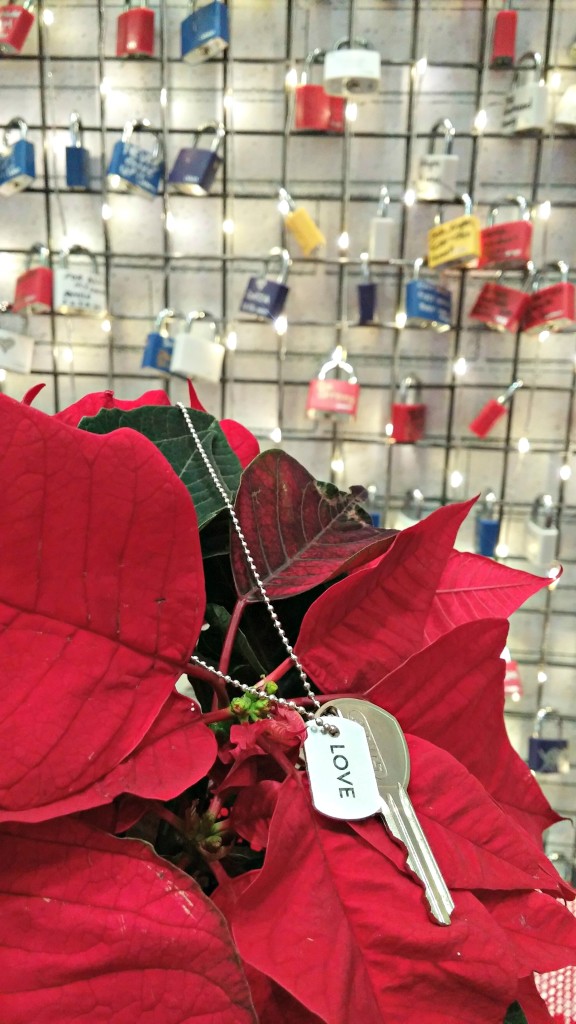 SickKids is so meaningful for me and after a recent behind-the-scenes tour, it compelled me to dedicate my lock to all of the little (big) warriors at SickKids. Who would you dedicate your padlock to?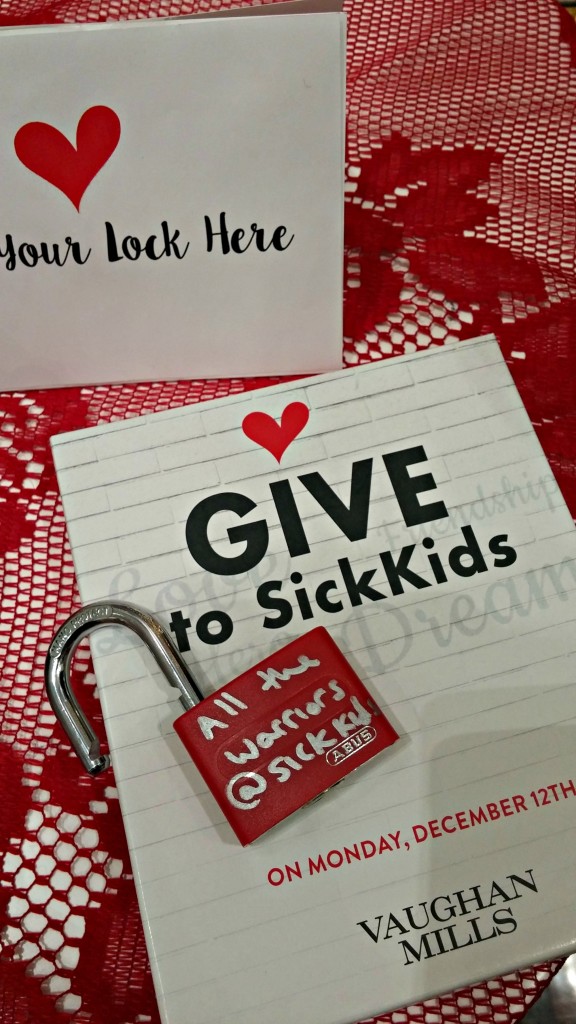 Disclosure: I received special perks as part of my participation in this campaign. The opinions are my own.