The holidays are over and that means we can let out a big sigh of relief, sit-back, relax and reminisce about the craziness and happiness of the holiday season. Well, mostly… there's still New Years. Luckily, some brave folks out there (thanks Lexi & Mark), still want to host for New Years. Since having kids we never really make any New Years plan as our kids are pretty much out of commission and turn into little zombies once the clock strikes 8!
However, that all changed last year when our friends hosted us and had an "early" New Years celebration party for the kids. The kids played, watched the hockey game and ate.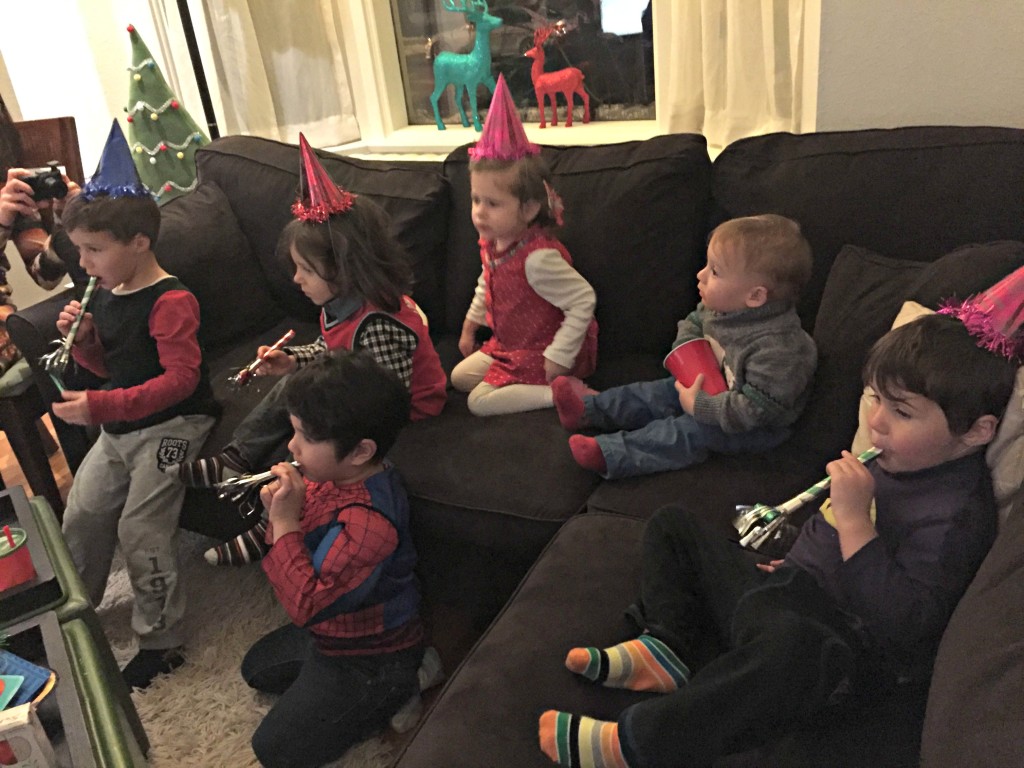 At the stroke of midnight (aka: 7:30), we had a New Years countdown (Netflix has a few options for Kid-friendly New Years countdowns) followed by a spectacular dance party. The kids had a blast, the adults got to mingle, and since they live in the neighborhood, we walked home and enjoyed some fresh air. It was a perfect way to end the year and I'm looking forward to going again this year.
So when we received the invite again this year, I immediately asked what I could bring (implying – YES… We're coming!). The hostess said cheese and crackers, which is an easy request to fulfill, but I'm happy to be taking it to the next level and bringing them the Toast to the Host kit from Loblaws The New Year's Eve Entertaining Essentials Kit is a charcuterie board in-a-box designed just for New Year's Eve and offered at select GTA store locations from December 27-31.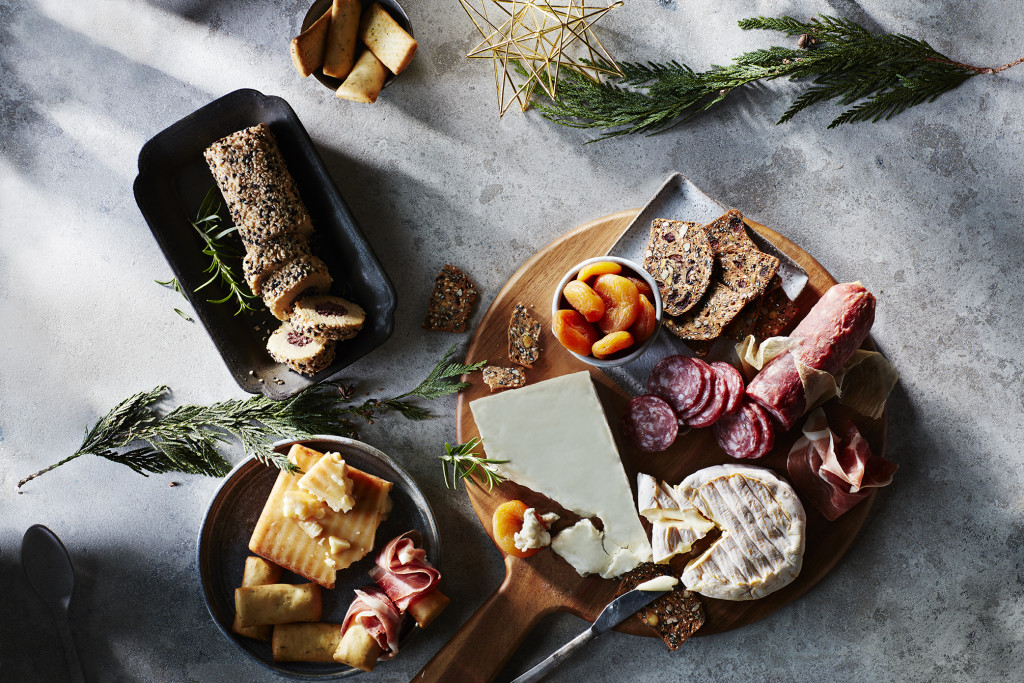 Place your order through Loblaws Click & Collect and pick it up the same-day! This innovative, one-click entertaining solution includes everything you need to create the ultimate charcuterie board, including meats, cheeses, crackers, dried fruit – and even the board itself!
Lets start 2017 with ease and grace and happiness. Do yourself a favour and grab this kit! It's the perfect companion to ring in 2017!
HAPPY NEW YEARS – Hope it's your best one yet!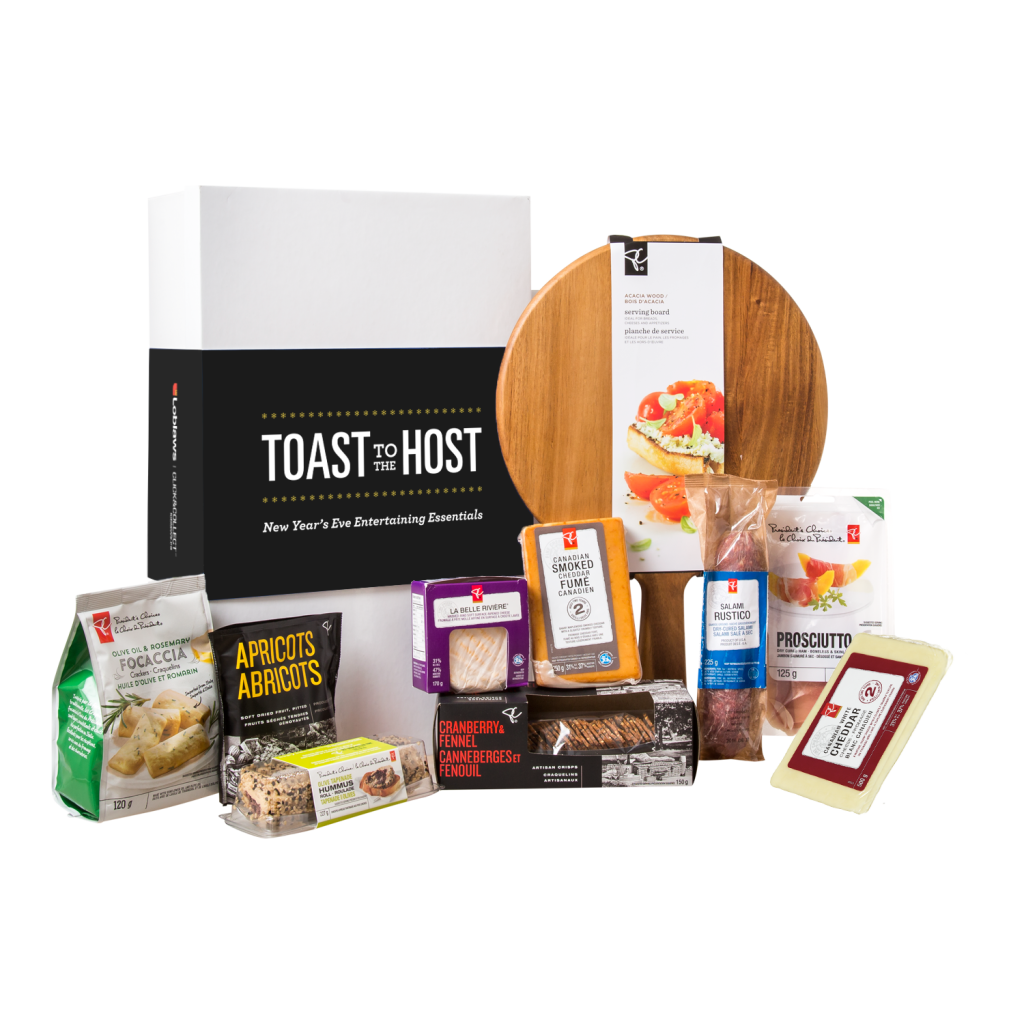 New Year's Eve Entertaining Essentials Kit includes:
PC® Acacia Round Cheese Board
PC® Olive Tapenade Hummus Log
PC® Olive Oil & Rosemary Focaccia Crackers
PC® black label Cranberry & Fennel Artisan Crisps
PC® Canadian White Cheddar, Aged 2 Years
PC® La Belle Rivière, Soft Washed-Rind Cheese
PC® Smoked 2 Year Old Cheddar
PC® Prosciutto
PC® black label Apricots, Dried
PC® Rustico Salami