Last week, as I walked from my front yard to the back to grab our shovel, I had a terrible slip and fell on my thigh – for once the extra padding on my body came in handy :). I had the wind knocked out of me and was so confused by what had just happened. When I looked closer, I noticed that we had a chunk of ice along our driveway that was hidden by the freshly fallen snow. As luck would have it (isn't it amazing how the Universe works sometimes), that same week I attended an ice catwalk event hosted by Mark's to try out their slip resistant Well Worn boots.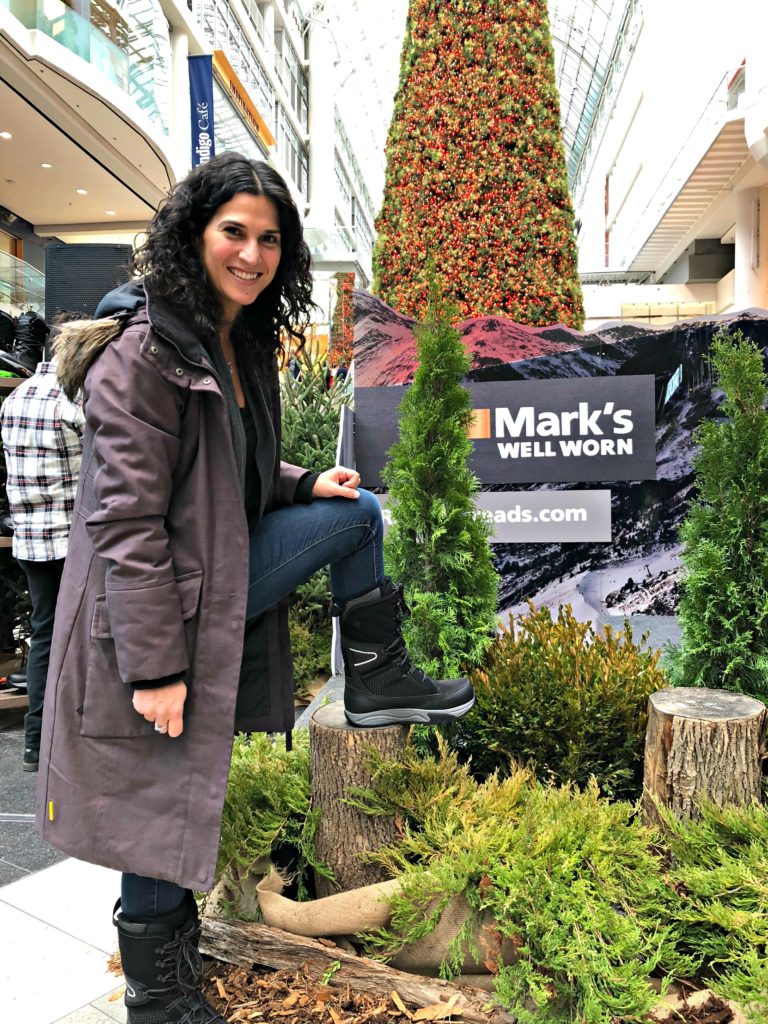 I was skeptical at first because I always thought that my current boots were made for Canadian winter weather. Boy was I wrong. I learned that most boots (90%) rated by the Toronto Rehabilitation Institute (TRI) dont meet the minimum requirements to receive a rating of one snowflake for their performance. To get one snowflake, the
boot has to meet the minimum standard, which is being able to walk on a 7 degree slope without slipping (7 degrees is the slope of a curb on a sidewalk).
So I tried it out for myself! I put on a pair of slip-resistant boots and walked down the sloped ice walk. I couldn't believe the difference! Not to mention, the boots were super comfortable and warm. Two other very important factors for me when selecting winter boots. Oh ya – they're also super stylish. I personally LOVE the beige colour, but it comes in black too!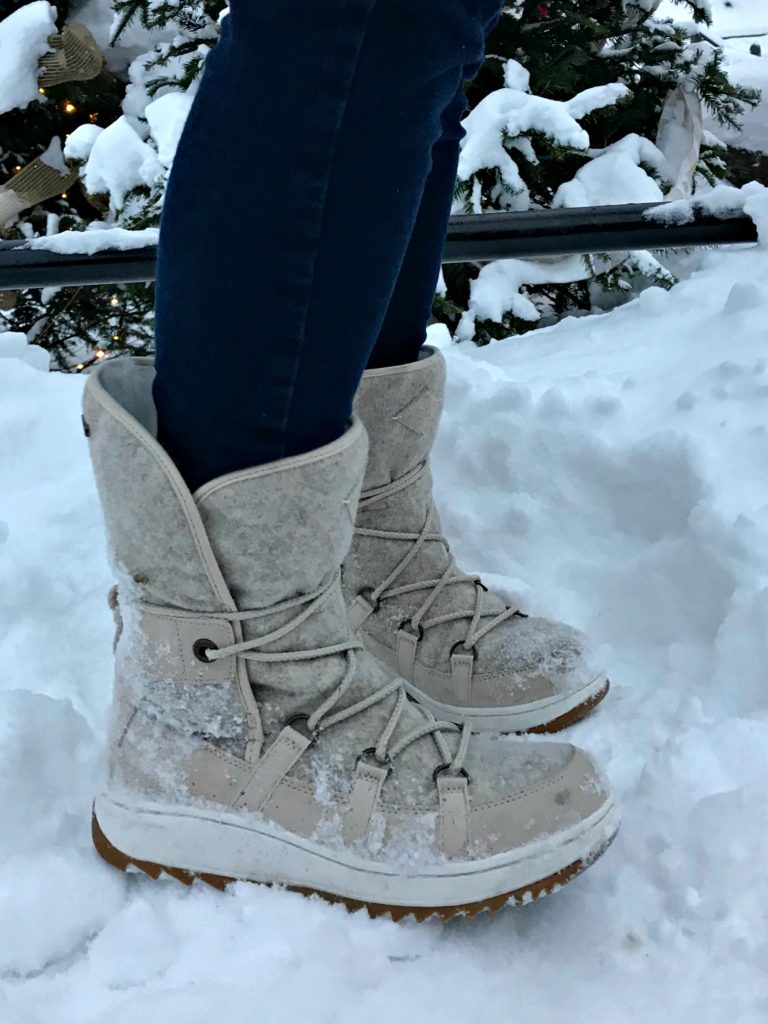 Look for the blue spots on the bottom of the boot. Those are the special Vibram Arctic Grip outsoles that provide amazing traction on slick winter surfaces.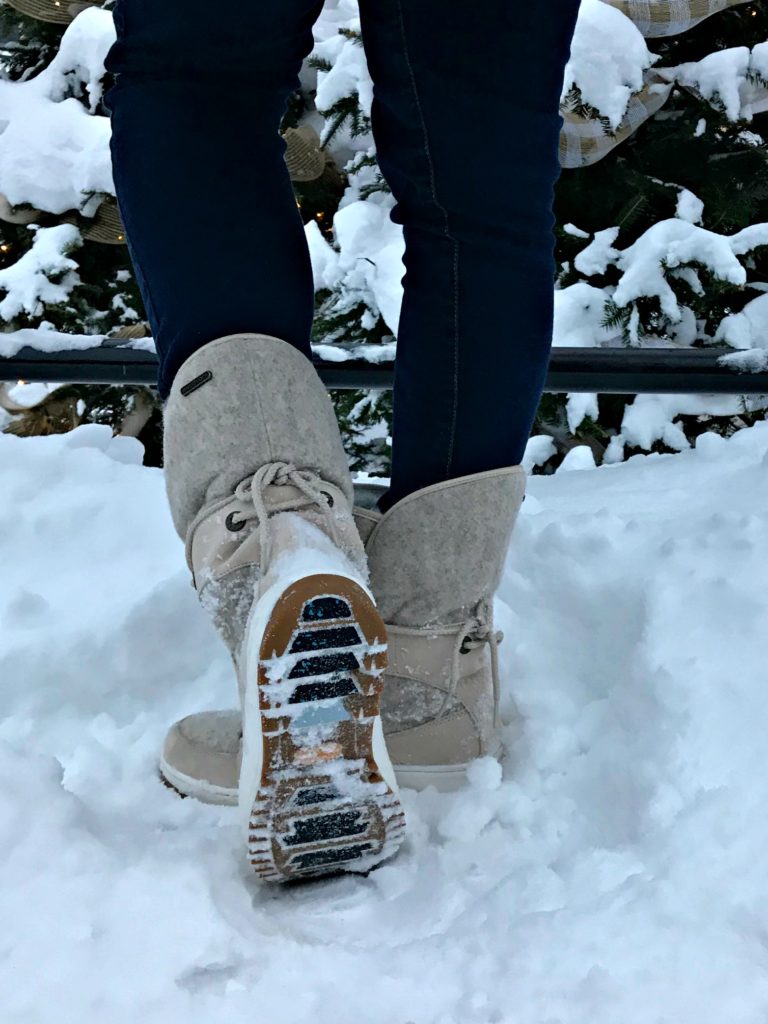 I'm officially a convert, and I couldn't be happier to be packing these boots with me as we head out for our first family trip this winter to Tremblant.
If you need new winter boots, do yourself a favour and go to Mark's to check these out. Better yet, if your spouse isn't sure what to go you for Christmas, warm feet and stylish new boots are always a good idea.
Disclosure: This post was sponsored by Mark's Canada. In exchange for this post, I have received perks in the form of product and compensation. All opinions on this blog are my own.