This is a sponsored post written by me on behalf of Mattel Canada. All opinions are 100% mine.
When Kyle was a toddler, one of his favourite shows to watch was Thomas and friends. We both knew the words of the theme songs by heart, singing them everywhere we went. We used to watch both the original versions of the show and the newer more animated versions. Kyle loved it so much that we always packed Thomas DVD's with us on road trips. I was a big fan of the show because it taught kids important lessons like teamwork, the importance of friendship and problem solving.
The best part about Thomas the train is that it translated to hours of imaginative play too. Kyle had various train sets, and characters from the show. He would spend much of the day playing with it all. For a kid that didn't really play with toys (he preferred playing sports), Thomas train sets were pretty much the only thing that kept his interest.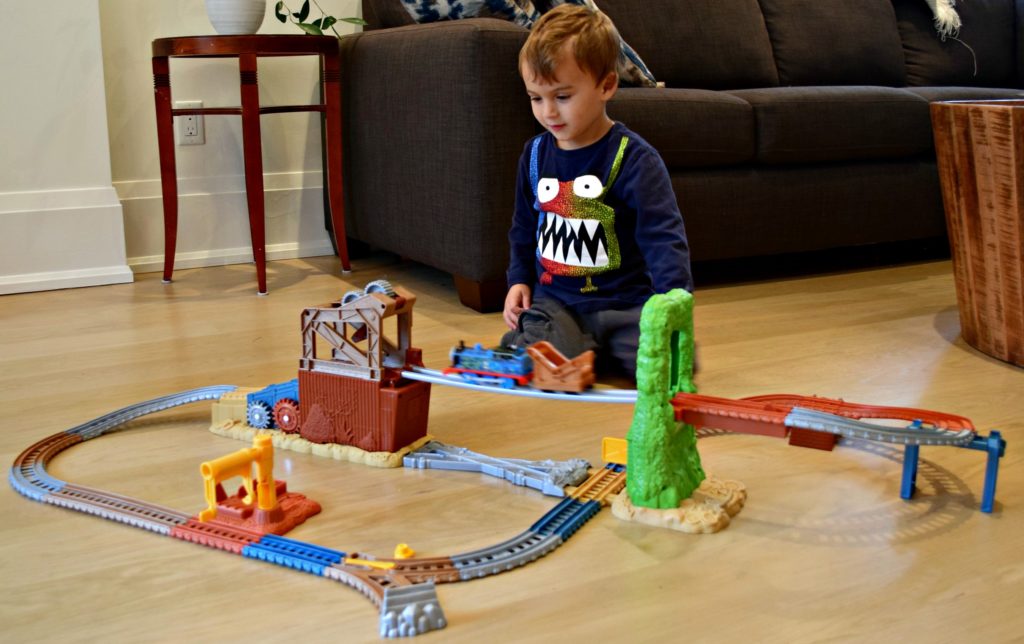 Thomas & Friends TrackMaster Scrapyard Escape Set
Fast forward a few years to three boys at home, trains are still a big part of our lives. While the kids don't watch the show, they love playing with their Thomas train toys and play sets. That's why I was excited to show them the new Thomas & Friends TrackMaster Scrapyard Escape Set. If you're a big Thomas fan, then you might know that the set was inspired from the Thomas & Friends Journey Beyond Sodor DVD. See all the Thomas & Friends toys here.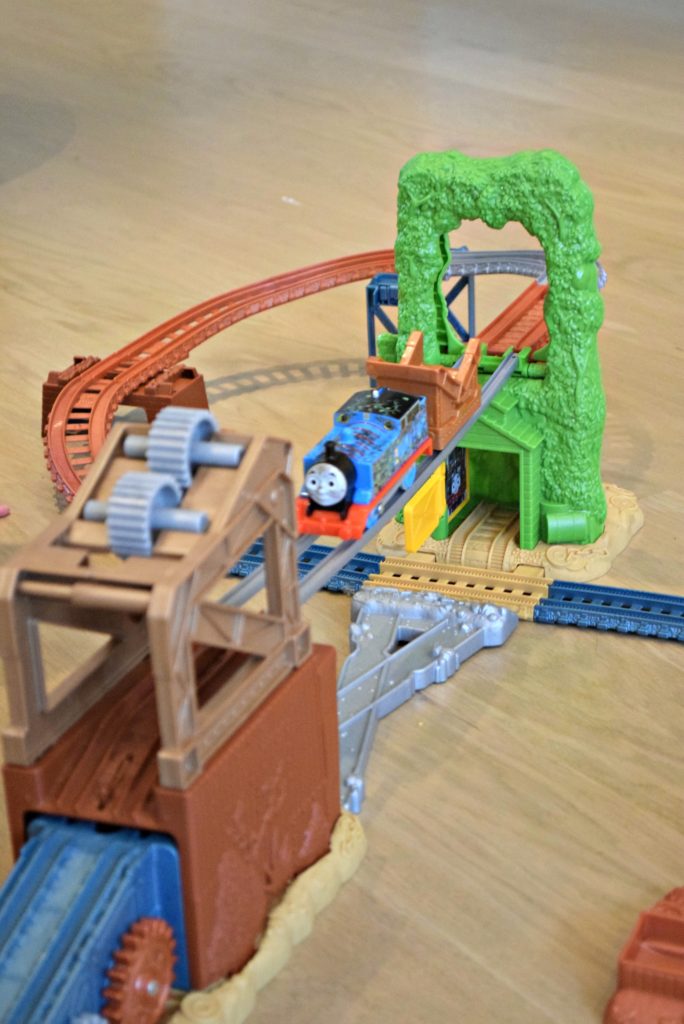 Our favourite features of the play set
The set up was fast and took me less than 10 minutes. Which is good because my three year old son Nathan was anxious to start playing. I have to say that I was just as impressed as Nate was with the set. We watched with amazement as Thomas went around the track.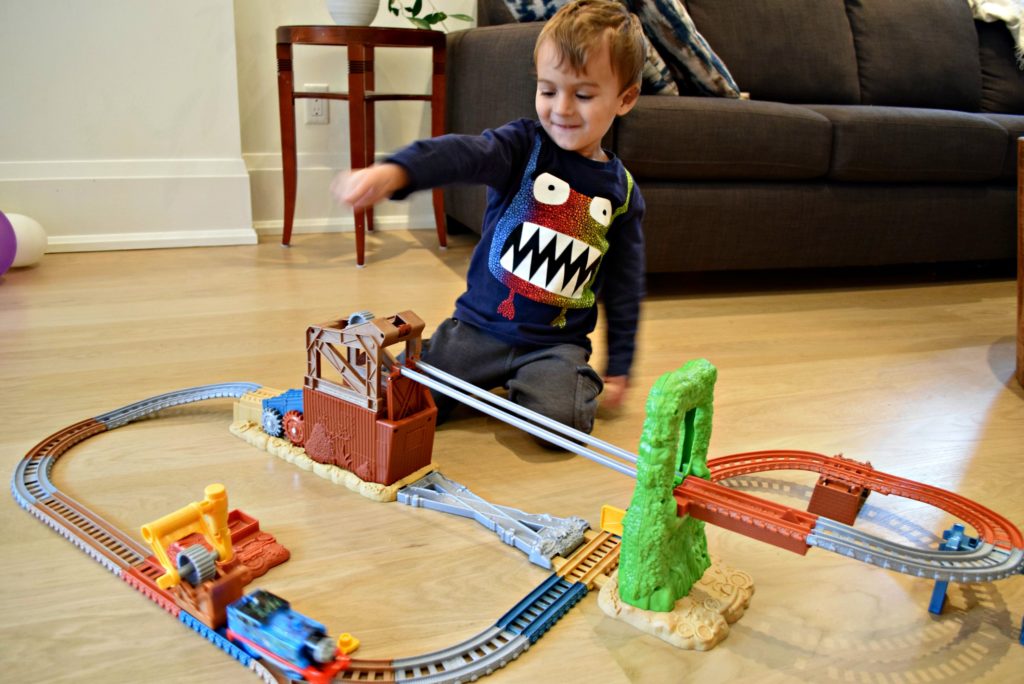 We saw him cross a cable bridge, catch a large falling machine cog in his cargo car. After a turn on the tracks, watch as a machine arm snatches the cog from his cargo car, and drops it in the cargo holder. Most of these "moving" features are built-in to the train set and it's amazing that the only part of the set that requires batteries is the Thomas engine.
However, I have to say that the best part was all of the alone time that I got while my kids played with this toy. All three of my boys enjoy playing with it, and they do so independently. Any toy that can provide me with some time for myself and that keeps my kids engaged (and using their imagination) is a winner in my books!
Additional information
If you own other Thomas & Friends TrackMaster trains sets, you will be happy to know that they can be connected to create a bigger, more exciting motorized railway. This train set is suitable for kids ages 3+ (my 7 year old enjoys playing with it too). The Thomas & Friends TrackMaster Scrapyard Escape set is available at Walmart, Toys "R" Us and Amazon.