My family has a love affair for Challa bread. We eat it every Friday night for Shabbat (Sabbath) dinner. It helps that my sister-in-law makes it from scratch every week. But I mean, what's not to like about Challa – it's delicious. I think my kids would eat it as their entire meal if they could (and sometimes they do). This year, we've taken our obsession one step further and we've started to enjoy Challa not only Friday night, but for Sunday breakfast too. I make the kids french toast almost every Sunday morning. Sometimes there's leftovers from Friday night, but that's rare. I'm lucky though that there's two bakeries within walking distance that sell Challa too. So there's definitely no shortage!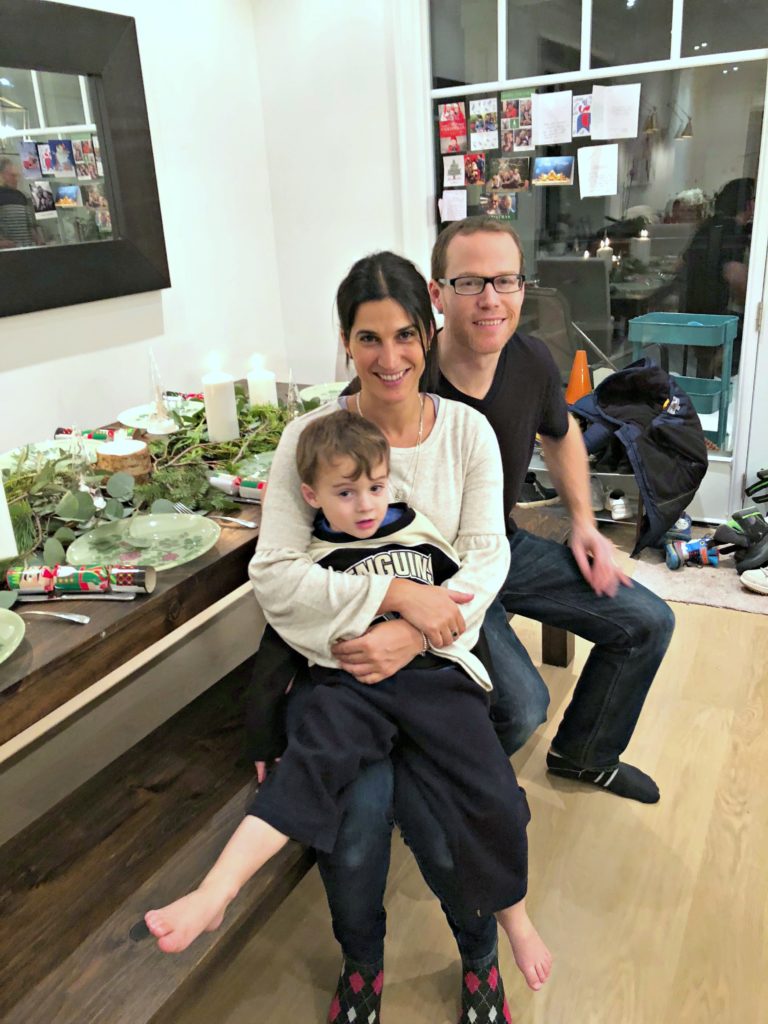 This year, we hosted John's family for Christmas. Since it was our first time hosting, I thought we can make some new traditions. Especially since we had everyone over for both brunch and dinner. Perhaps not very Christmasy, but I selected a menu that was full of my favourite dishes including bagels, cream cheese and lox, fruits, vegetables, egg muffins and french toast!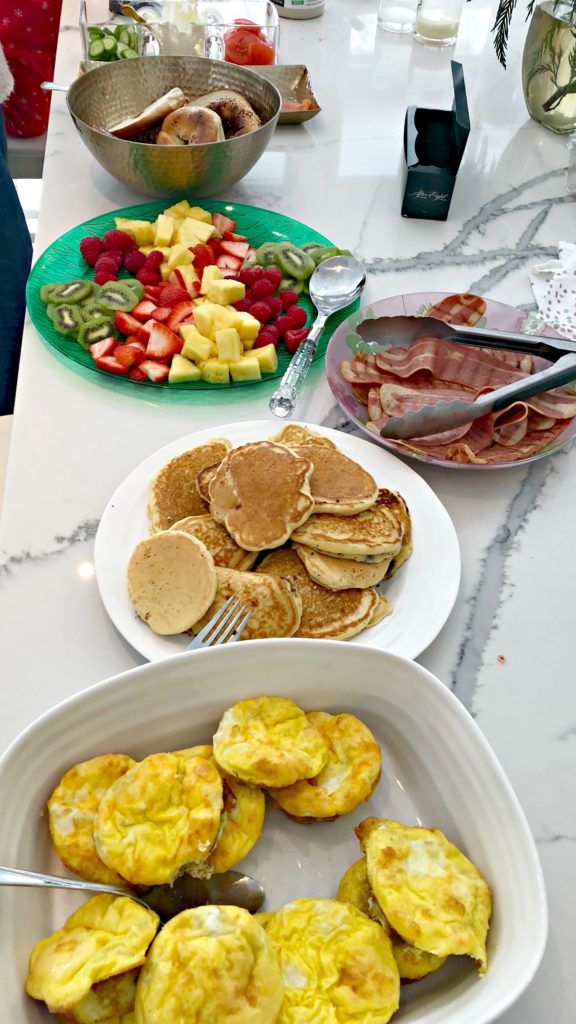 Since I knew I would be very busy Christmas morning, I knew that I wouldn't have time to cook each french toast individually. But then I remembered that my best friend always served us this amazing make-ahead french toast whenever she hosted us for brunch. It was always such a hit – even with the kids (and especially with John), so I knew I had to make this.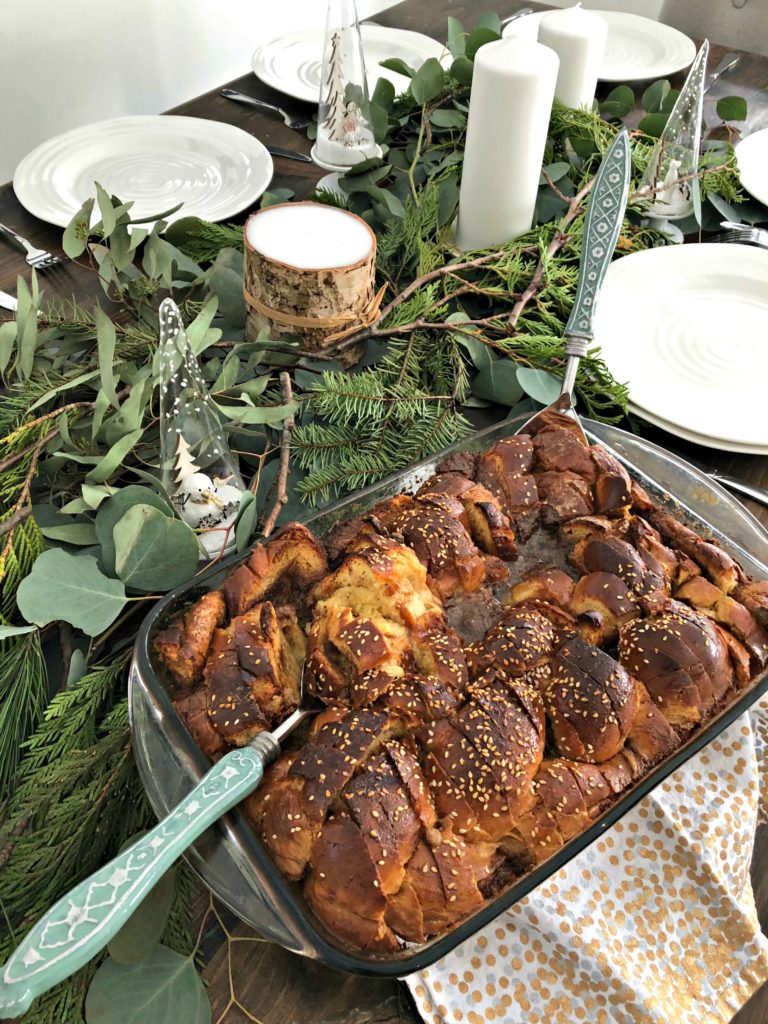 If you're hosting or even just want to enjoy some delicious and sweet french toast yourself, read on for the recipe (adapted from the food network).
Ingredients
FRENCH TOAST CASSEROLE
2 challa loafs (sliced) – getting challa bread is key!!
1 cup milk
2 cups halfs-and-half
8 eggs
2 tablespoons granulated sugar
1 teaspoon vanilla extract
1/4 teaspoon ground cinnamon
1/4 teaspoon ground nutmeg
Dash salt
GLAZE
2 sticks (1/2 pound) butter
1/2 teaspoon ground cinnamon
2 tablespoons maple syrup
1/2 teaspoon ground nutmeg
Directions
Use a 9 x 13-inch flat baking dish and generously spread butter. Arrange sliced challa in two rows. In a large bowl, mix the milk, half-and-half, eggs, sugar, vanilla, cinnamon, nutmeg and salt. Whisk until everything is blended. Take the mixture and pour over the challa slices ensuring that everything is covered evenly. Cover with foil and refrigerate overnight.
I also like to prepare the topping the night before, but you can do it the morning of. To make the topping, combine all ingredients in a medium bowl and blend together. If making ahead, cover with saran wrap and put in fridge.
The next day, preheat oven to 350 degress F. Spread the glaze evenly over the challa and bake for 40 minutes. It's already super sweet, but if you want, you can serve it with maple syrup. Or, if you want to skip over the glaze, serving it with maple syrup will add that extra sweetness too.
Enjoy & if you make this, let me know how it goes!