Every morning, when the boys wake up, the first thing that they want to do is head outside and jump on our Springfree Trampoline. For them, it's all fun and games. I obviously don't mind, although I'm a bit perplexed at how much energy they have the moment they get out of bed… but I digress. While they view the trampoline as a "toy", I know that there's more to it than meets the eye. In fact, jumping on a trampoline provides us with so many health and wellness benefits. If you're looking for a fun way to get some exercise in for yourself, or the kids, getting a trampoline is the perfect way to get the family moving and active!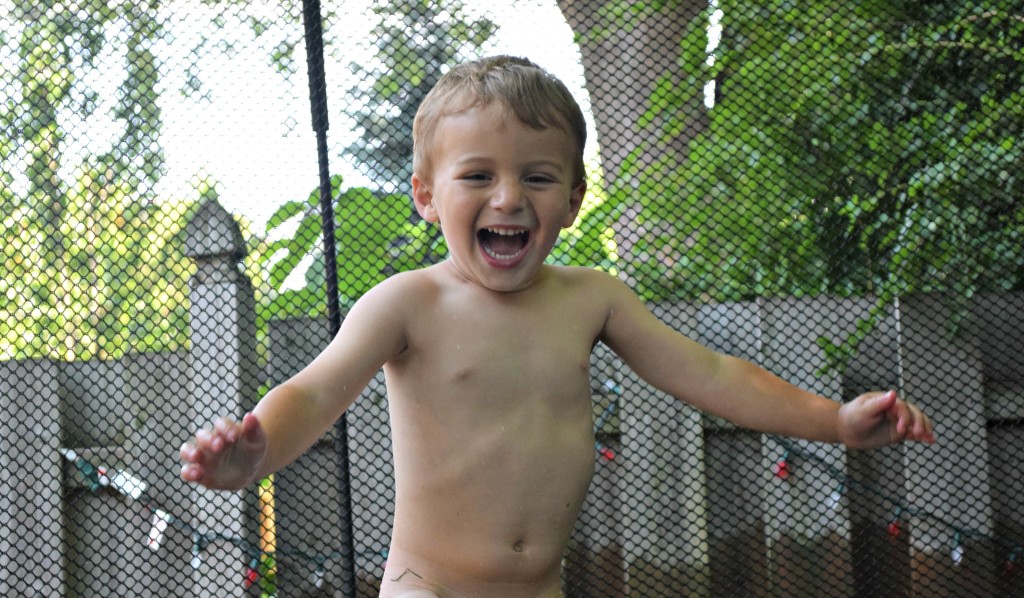 Health & Wellness Benefits of Jumping on a Springfree Trampoline
Why go running for 30 minutes when you can jump on a Springfree Trampoline for 10 minutes? According to a study completed by NASA, jumping is 68% more efficient than running. So while I love running, I don't always have the time to do it (or someone to watch the kids while I do it). Jumping on my Springfree Trampoline solves both of those problems, and it's super fun and I get to do it outdoors. I'll call that a #momwin! 
Jumping on a trampoline is a lower-impact cardiovascular exercise. The flexible surface moves with you as you land so there's less impact on your joints and bones, which is typical of running-related injuries. But the jumping motion still provides you with the benefits of a cardiovascular exercise since it increases your heart and breath rate.
Your Lymphatic function is greatly improved when you jump on a trampoline. It's in charge of helping rid your body of toxins, trapped protein, bacteria, viruses and other cell waste. Since the Lymphatic function doesn't have a pump, jumping up and down helps it cleanse waste materials from our cells more efficiently and effectively. 
Looking for a great way to improve balance and coordination? Start jumping on a trampoline. I've seen the positive impact it has on our 2 year old son Nathan. He's probably the most coordinated out of our kids and his balance and coordination has become better with each passing day. Most people are quick to point out how coordinated he is for his age. I truly believe that the trampoline played a big role in his abilities. 
I think the best part about jumping on a Springfree Trampoline is that it's fun! You and your kids are exercising without realized it. In my opinion, there's no better way to improve your health and wellness than by doing something you enjoy. You're also helping your mental health as physical activity makes you feel happy, positive and self-confident.
So when you're considering purchasing trampoline, you need to consider the costs against the health benefits that it is providing you. It's really more of an investment in your family's well being. That's why it is also important to choose the right trampoline. Springfree Trampolines provide you with all of the health benefits mentioned above and a piece of mind knowing that you're jumping in the safest way possible. Available in various sizes, you can find the right one for your needs and space.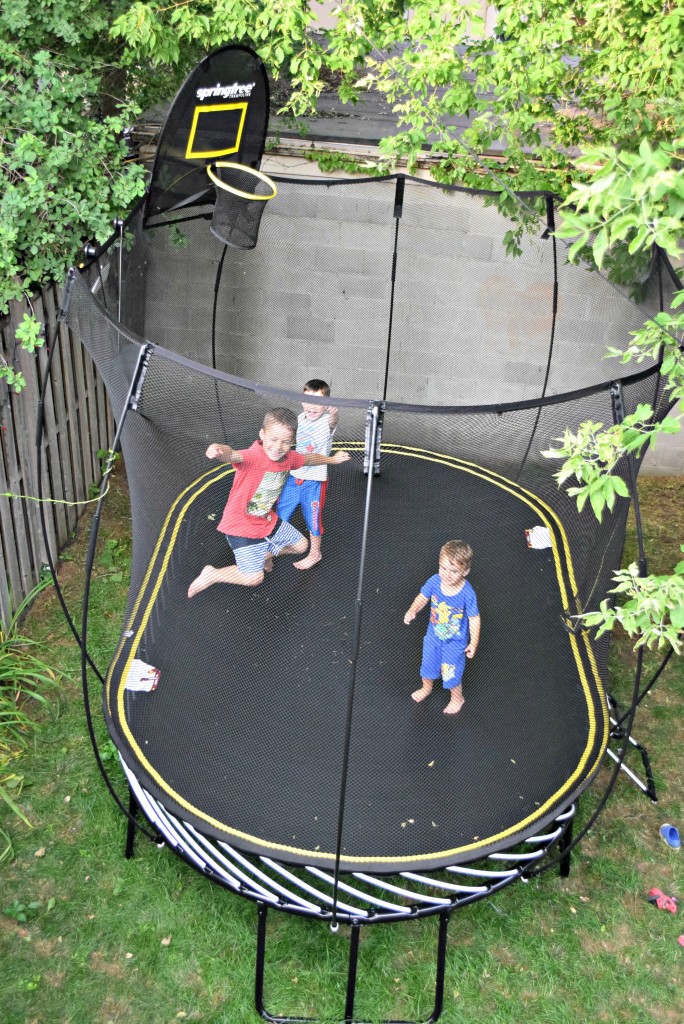 If you've been thinking about purchasing a Trampoline for your family, now is the perfect time because I have a discount code for you!! Use SpringInto150YYZ5 to receive a tgoma unit, a $399 value, for FREE with your purchase of a trampoline.
Disclosure: This post is sponsored by Springfree Trampoline Canada. In exchange for this post, I have received perks in the form of products. All opinions on this blog are my own.