They say that you should always dress for the job you want, not the job you have! Well, the truth is, I already have the job I want, but I still make a point of dressing up every day. A lot of people may wonder why, and I get it. I remember when I worked a corporate job for one of the big four accounting firms and the first thing I did when I got home was take off my bra and put on sweat pants. So why wouldn't I choose to do the same now as a stay-at-home-mom? Well, there are a few reasons…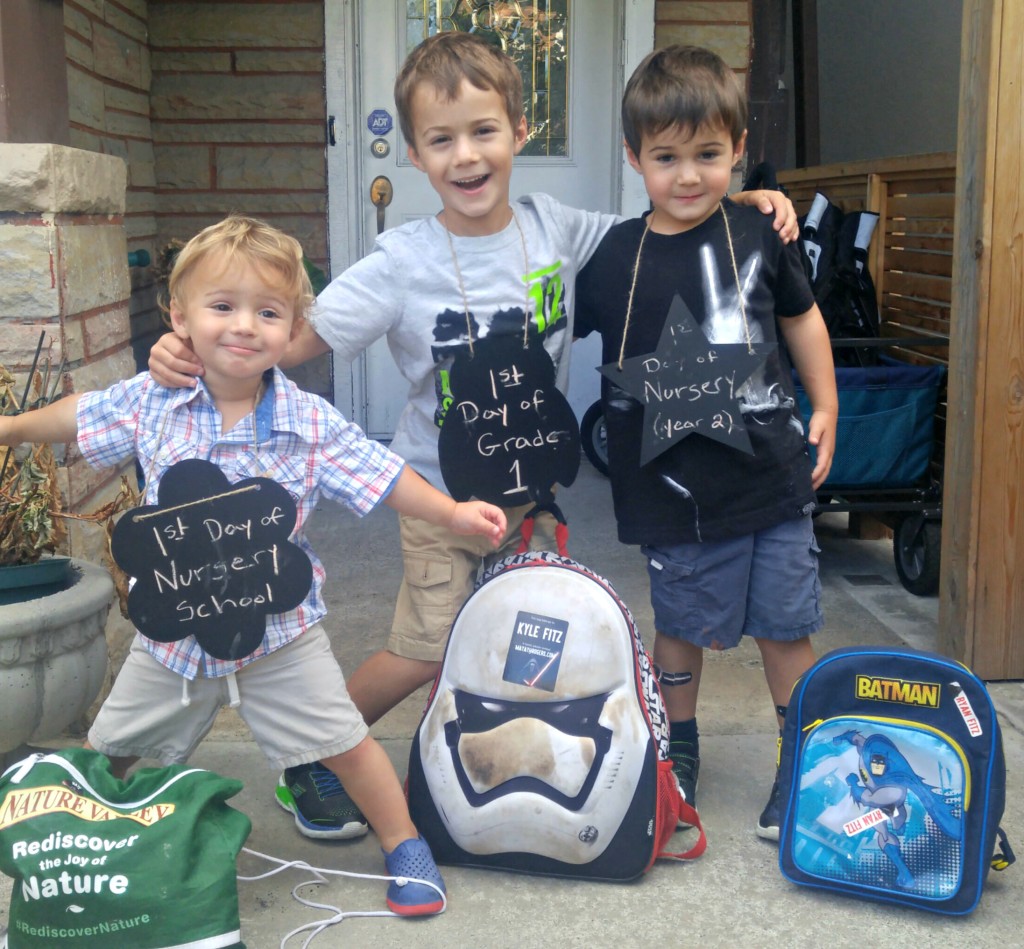 I want my kids to know that I'm SHOWING UP for them!
Just because I'm at home all day long, doesn't take away from the importance of my job. Taking care of my kids is a huge job (albeit exhausting and "boring" at times), but I don't take it for granted. I feel very fortunate that I get to stay at home with my kids while they are little and spend so much quality time with them while they still want to be with me. The point is, I want my kids to know that they are important, that I'm there for them, and dressing UP is just one way that I can show them.
I want to be ready for when I do face the outside world
While I'm "at home" most of the day, that doesn't' mean that I don't actually see any sunlight. Whether it's taking my kids to the park, walking my oldest son to school or running errands, we're out of the house daily. The last thing I want to do is worry about how I look when we step out of the house.
I want to feel energized
Let's be honest – when you wear sweat pants or yoga pants, do you feel energized? No – you're dressing to relax, be calm or go to sleep. Am I right? That's why dressing up is key to me! It subconsciously gives me the energy I require to keep up with my three boys. That's also why it's important to have a healthy meal prepared. Whether you're at home or work outside of the home, the mason-jar salad option is amazing and works well because you can prepare it in advance and use your left over proteins from dinner! Here's an easy and delicious chopped layered salad to-go recipe from my friends at President's Choice.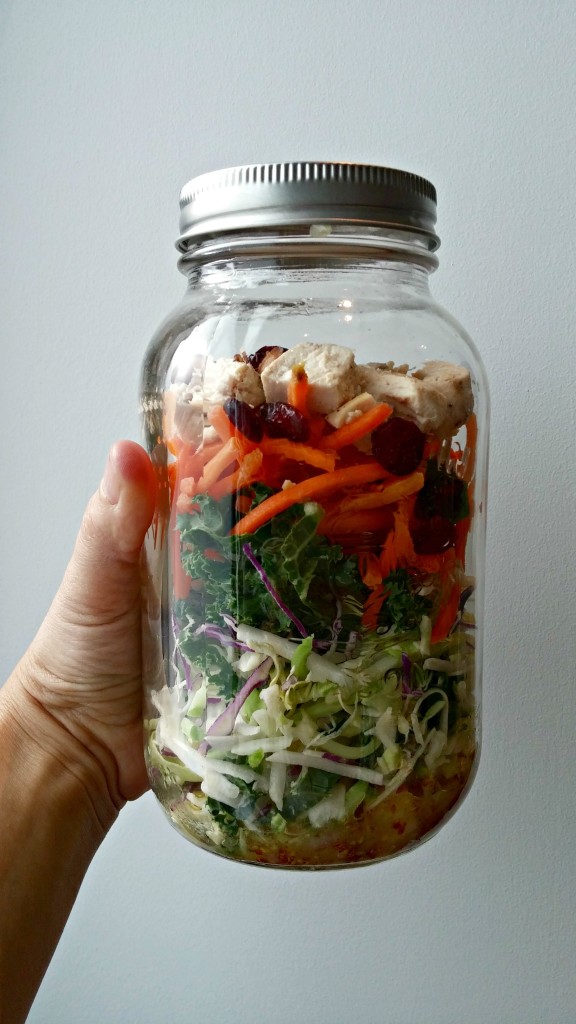 Chopped Layered Salad To-Go
Ingredients:
Dressing: 1 shallot, minced (optional), ¼ cup (50 mL) cider vinegar, ¼ cup (50 mL) cider vinegar, ¼ cup (50 mL) PC® Blue Menu Celeb 100% Canola and Mid-Oleic Sunflower Oil Blend, 2 tbsp. (25 mL) PC® Dijon Prepared Mustard, ½ tsp. (2 mL) PC® Manuka Honey, ½ tsp. (2 mL) salt, ¼ tsp. (1 mL) freshly ground black pepper.
Salad: 2 cups PC® Kale slaw bag, 2 carrots, sliced (or buy match stick carrots: Ready to go), 2 green onions, sliced, 3 tbsp. dried cranberries, 6 tbsp. (90 mL) natural sliced almonds, toasted, 1 Royal Gala apple, cored, diced (skin on), 2 cups diced cooked chicken (buy rotisserie for easy to pack).
Directions:
Add together shallot, vinegar, oil, mustard, honey, salt and pepper in small jar, and shake to combine dressing.
Divide ingredients into three 750 ml containers (jars) starting with:
2 Tbsp. dressing (save the extra for dinner salad or make more to use to have lunches the whole week)
Apple (dressing will keep it from turning browning)
Kale slaw
Carrots
Green onion
Chicken
Top with cranberries and toasted almonds
Cover and refrigerate until ready to pack in your lunch bag tomorrow.
When ready to eat, give container a shake to fully dress salad. And Enjoy!!
You can make this recipe vegetarian by removing the chicken or substitute with another protein like fish or beef that you might have left over from dinner.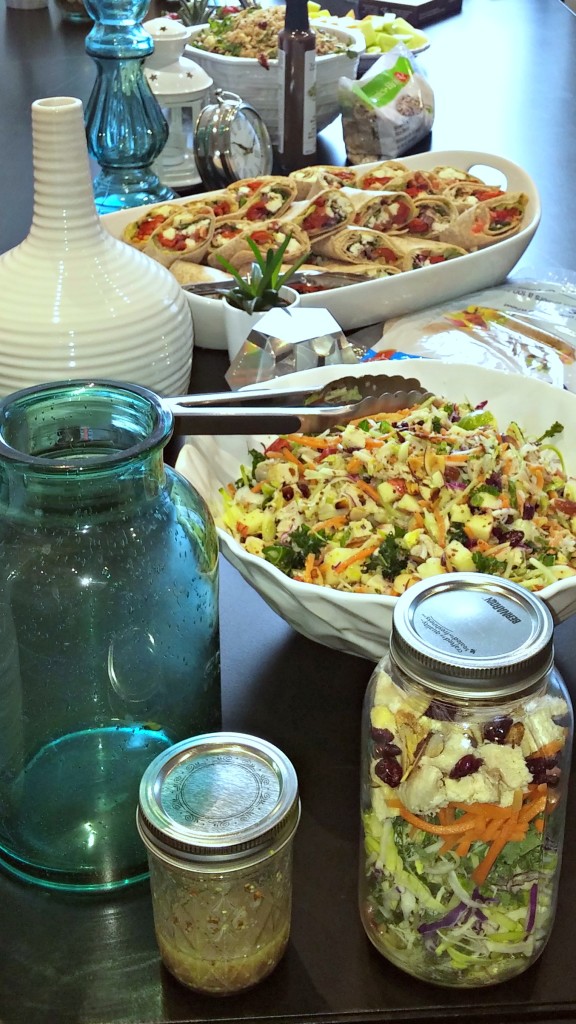 SAHM wardrobe
So… what does my Stay-AT-Home-Mom wardrobe look like? My staple is usually jeans with a nice top like a blouse or a sweater. But every once in a while, I like to mix things up. With spring right around the corner (I promise Canadian friends), I'm excited for a wardrobe refresh! Here's a few outfits that I selected together with the help of my friends at Joe Fresh.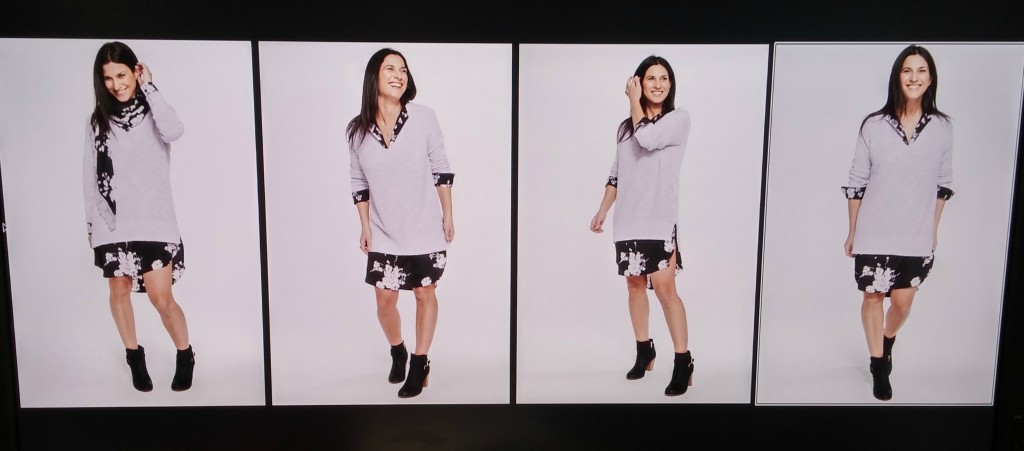 The warmer weather means more dresses and skirts and other fun stuff that shows off a little bit of skin (hurray for sun)! I love this look because I layered a comfortable sweater on top which dresses it down a little and it's a perfect way to carry the dress from winter through to spring. I also like it because you can wear each piece separately or combine the two to dress it "down" or remove the sweater to dress it "up." You can also add a scarf or a statement necklace to this outfit. There are so many option with this style and I love the florals and pop of colour that says "SPRING IS HERE!" By the way… those ankle boots are my favourite! They're super comfortable and make any outfit stand out a little more. I pretty much live in them these days. I have a feeling they won't be staying on the shelves for too long. The V Neck Sweater and Floral Crepe Dress retail for $39 each.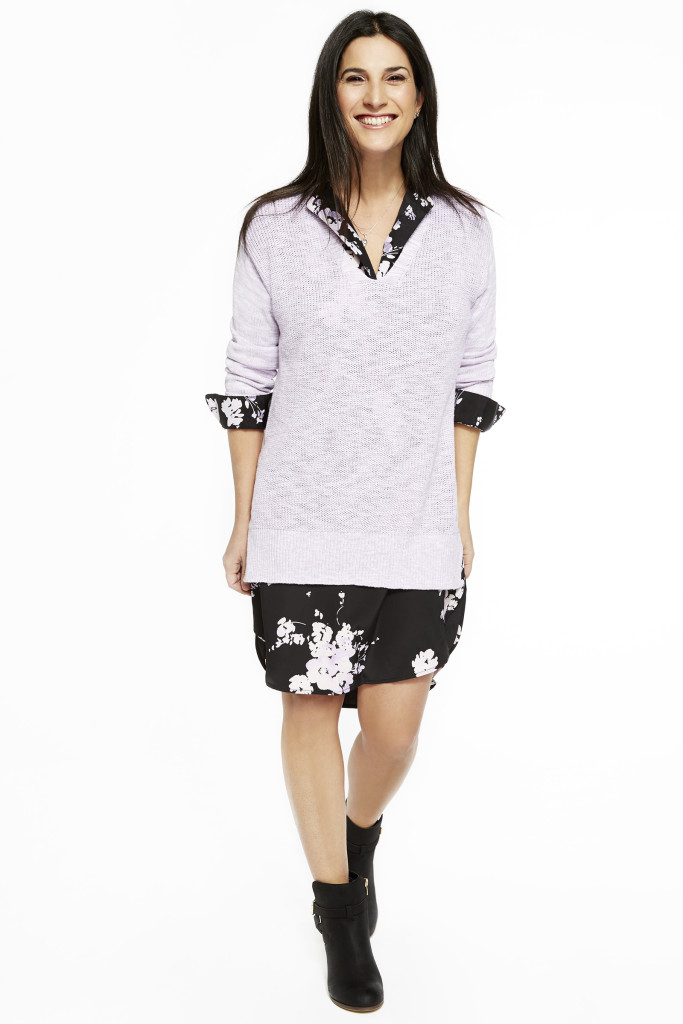 I love this second outfit because while it's dressier, each piece can be worn individually or mixed and matched. Besides, just because I'm a stay-at-home-mom, it doesn't mean I don't have a life outside of my boys. There are date nights, girls' night out, work functions, events and so on! A black pair of pants is a staple in any wardrobe and I especially love these Faux Leather Legging which retail for $39. Wear with heels (yes, also from Joe Fresh) or with boots. But get these pants fast because I'm pretty sure this will be a "hit" item this season.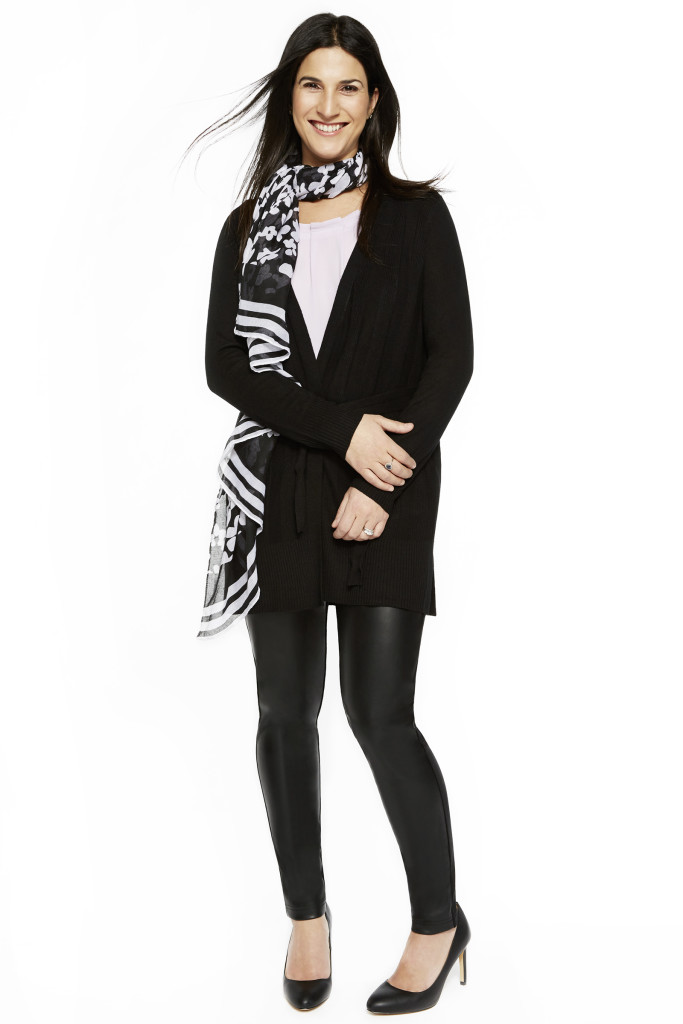 How do you stay energized during the work week?
Disclosure: This post was created in partnership with President's Choice and Joe Fresh, but all opinions are my own.