I don't know about you, but I find that I struggle to eat enough fruit and vegetables throughout the day. I think part of it is that I don't LOVE eating them. The ways that I do enjoy eating them (baked or steamed) takes up a lot of time to prepare. So while ideally I would love to eat fruit and vegetables with each of my meals, it's not always the case. But I'm really trying to make a conscious effort of it. Not only is it better for living a healthy lifestyle, but it also helps decrease the odds of getting several diseases. If you struggle like I do, I may have found a great solution to help increase the intake of vegetables at each meal. Introducing Wholly Veggie!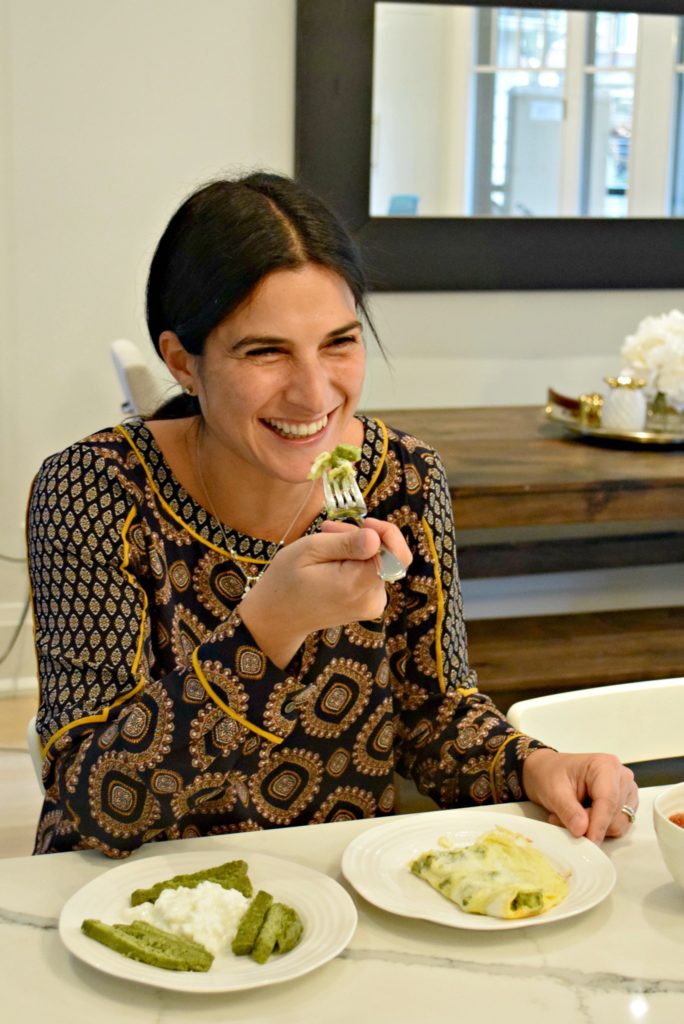 Wholly Veggie was developed in Canada by two friends on a mission to help Canadians find a convenient (and delicious) way to get vegetables into their diet. The products are free of sugar, dairy, gluten, soy and GMOs, and made with a short list of healthy ingredients that you can actually pronounce! They are currently available in three flavours of veggie patties – Sweet Curry Carrot, Herby Garlic Greens, and Southwest Beet. The best part is that they can be prepared in minutes. Put them in the toaster or cook them on the stove top for 5 – 6 minutes. If you have more time and are getting creative with them, you can also grill them.
My Favourite ways to eat them
Herby Garlic Greens
For the Herby Garlic Greens patty, I cut it up into bite size pieces and added it to my omelet. I also sliced up the second patty into long pieces for dipping into my cottage cheese. I got a complete, healthy and delicious breakfast meal full of protein and vegetables.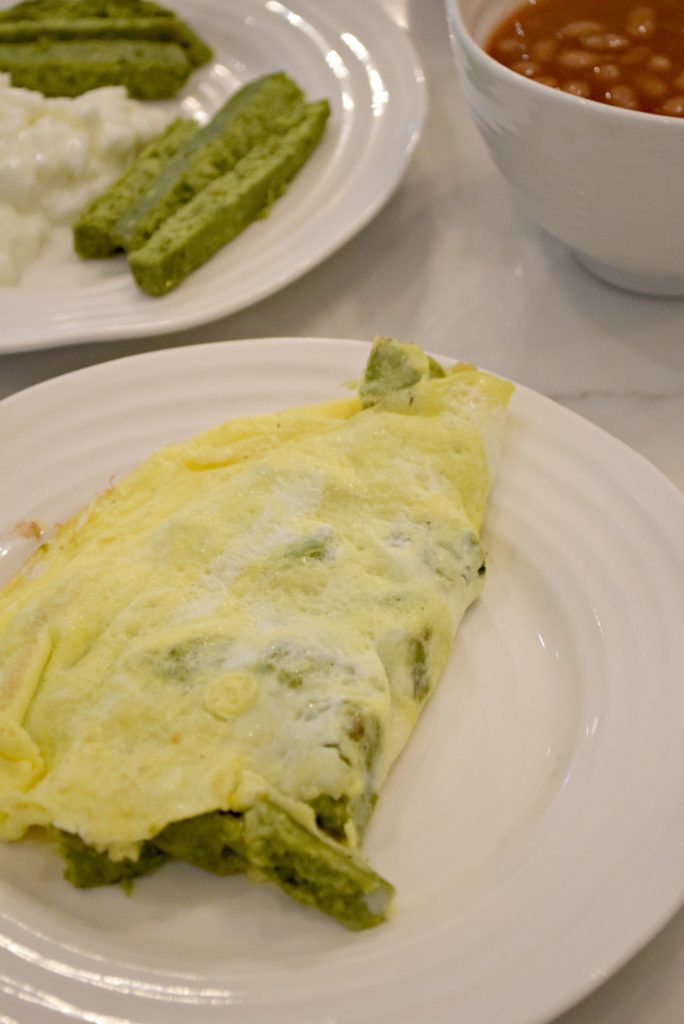 Sweet Curry Carrot
For an easy and quick lunch, put a sweet curry carrot patty in a wrap or a pita. Add some of your favourite toppings and lunch is served!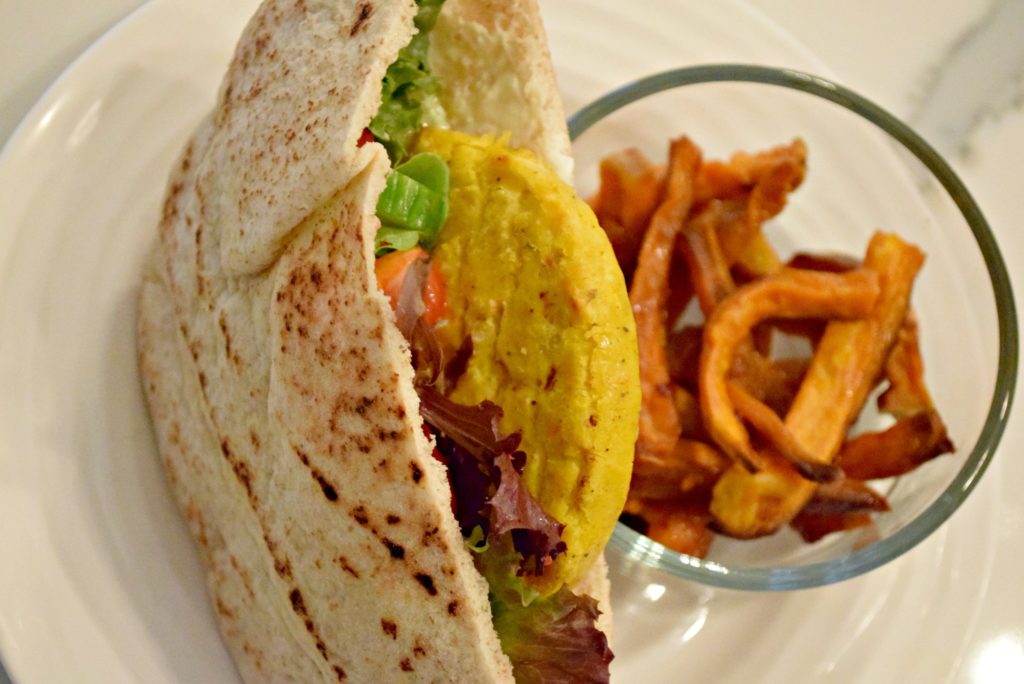 Southwest Beet
I'm a big fan of beets, and I like that I can get them into my diet not just by eating them raw. I cut up the beet patty and add it to my salad (lettuce, tomatoes, cucumber, avocado & pine nuts). Enjoy the salad on its own or as a side dish. Either way, feel good about getting some of the amazing benefits of consuming beets (which include vitamin A, vitamin C, calcium, and iron).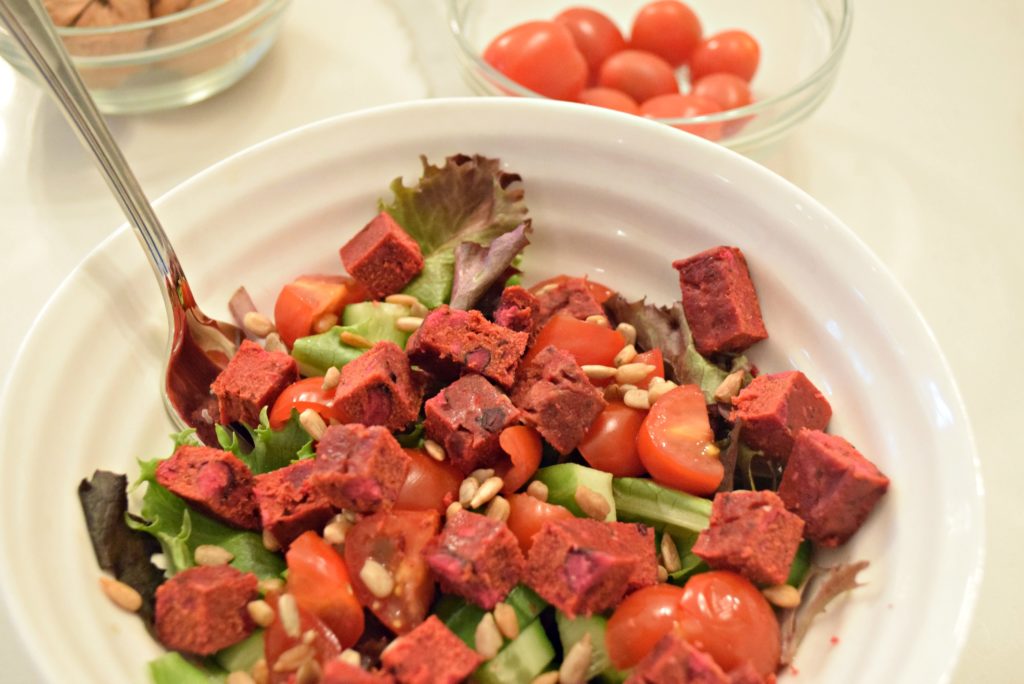 Getting veggies into your kids diets
My kids are not very adventures when it comes to food. So a constant struggle in our house is ensuring that the boys get enough vegetables in their diet. While they rotate between carrots and cucumbers, we would love for them to eat a variety of vegetables. Our rule is that they need to at least try the vegetables that we serve them before defaulting to carrots and cucumbers. Since these patties are easy to prepare and are loaded with vegetables, I don't mind if all they do is try them, but not finish them. That's the goal after all! However, I think you can disguise the patties as hamburgers, just put on cheese and some of their favourite condiments, and they may just eat the entire thing! I"m going to try that next hamburger night!
How do you ensure you get more vegetables into your diet? What tips would you share?
Disclosure: this post was sponsored by Wholly Veggie. All opinions are 100% mine