If you've been following my blog for a while or know me personally, you know that I don't love cooking but I do love hosting. The struggle is real and often causes us to think twice before we host. There is one exception to the rule and that is Hanukkah. A traditional Hanukkah meal is latkes and pretty much anything that is fried – I can do that!
The other thing that I have to take into account is our space. We live in the city and hence, space is limited but our families are big. My immediate family alone consists of twelve individuals, not including our own family of five. Sit down dinners are a challenge to say the least.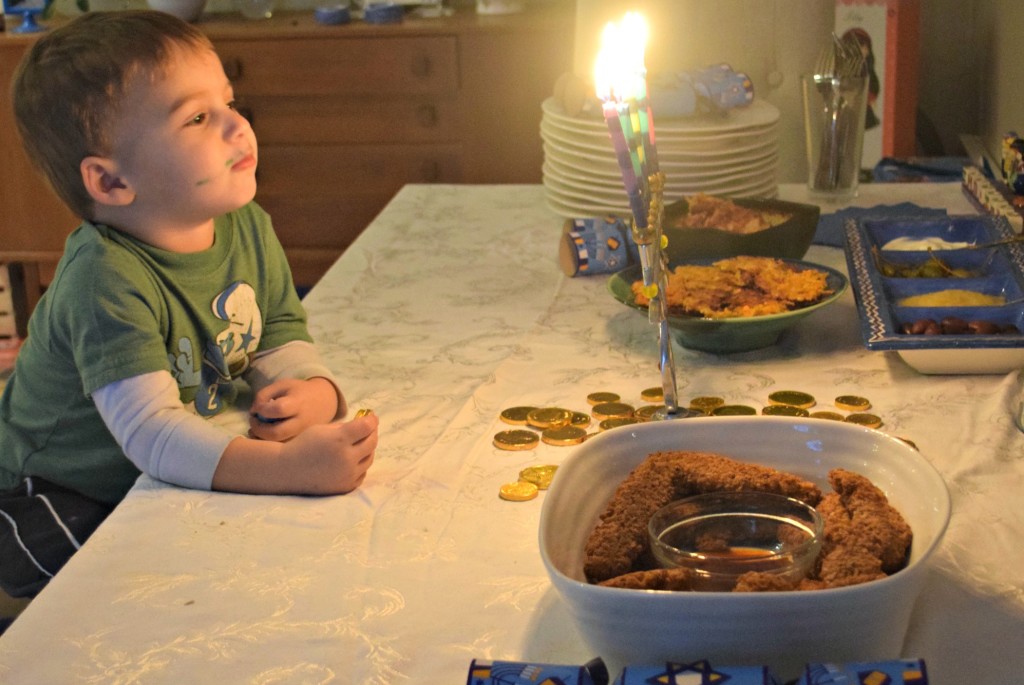 So if you're like me – somewhat challenged in the kitchen and limited for entertaining space – I have a solution for you this holiday season! Here is my Hanukkah dinner with a twist solution.
Serve Buffet Style
Host dinner in a buffet style! All you need is one table, tucked to the side. Put out the dishes and cutlery on one end so people know where to start serving themselves from. Personally, I use disposable dishes and cutlery for a no fuss clean-up but your good dishes can help make it more festive. Decorate the table with draidels and proudly display your collection of Hanukkias (a nine-branched candelabrum).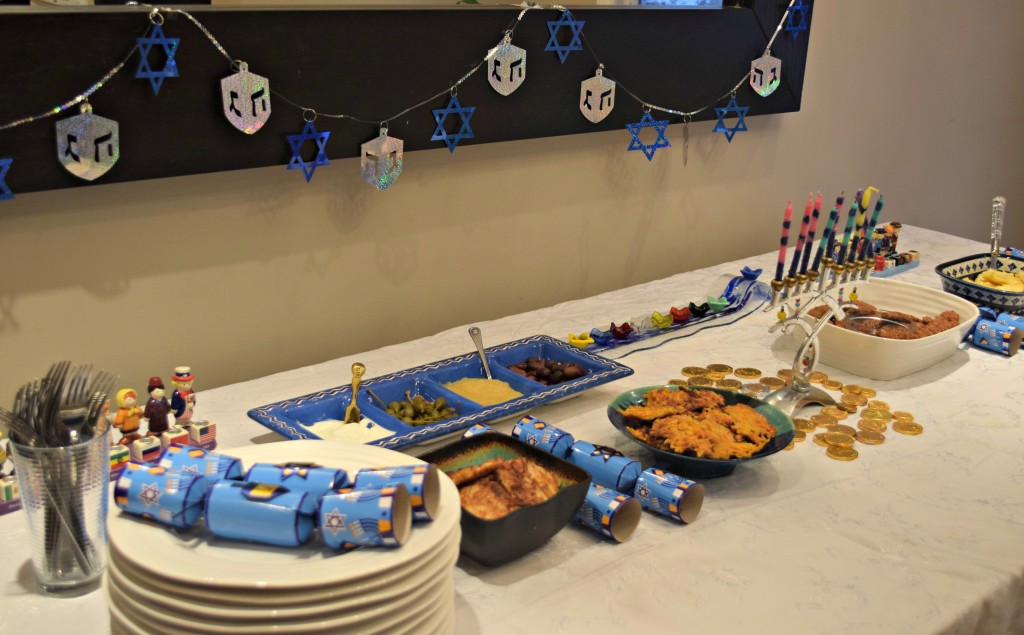 Serve pre-made food with a Hanukkah feel
Serve Hanukkah favourites and other "fried" food. Latkes (potato pancakes) are so easy to make and  serve well with either sour-cream or apple sauce. If you're feeling extremely adventures, you can serve them for dessert with either Nutella or Jam. You can find my easy-peasy latkes recipe below. To appease a variety of tastes and ages this year I'll also be serving some of my favourite PC Holiday Insiders Collection items including the PC Waffle Cone Chicken with Spicy Maple Syrup Boneless Chicken Breast Fillets. My kids love them and they pair so nicely with the latkes.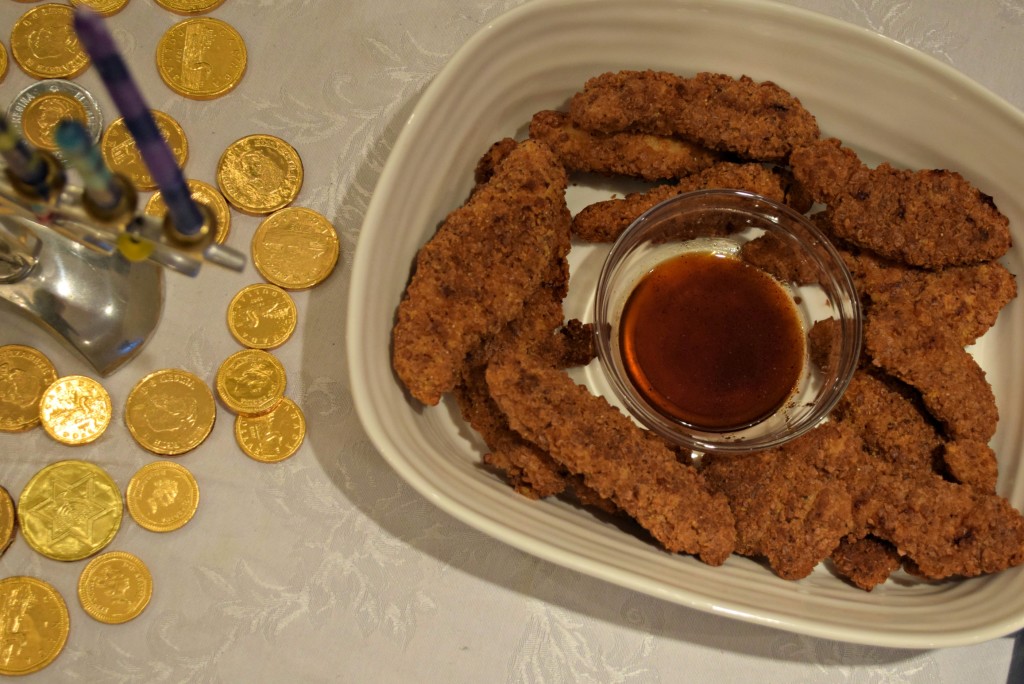 Another item that I'll be serving is PC Roasted Cauliflower Ravioli Traditional Italian Filled Egg Pasta. Cook to directions but then fry them a little in a pan to give them a Hanukkah feel!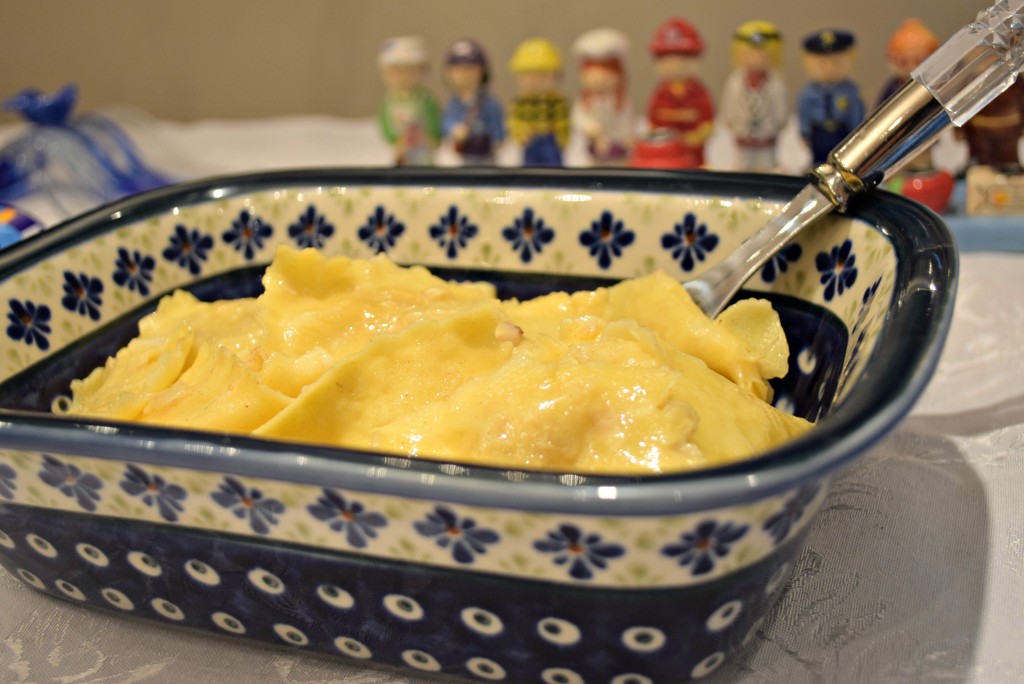 While my sister-in-law is the baker in the family, I'm known as the great shopper. Purchasing amazing dessert is no exception. So besides serving the traditional Sofganiot (jelly filled donut) and chocolate coins I'll be serving a few of my holiday favourites from President Choice. Our current obsessions include the Hot Cocoa & Marshmallow Fudge Naturally Flavoured Confection and the Cacao Nocciola Latte Italian Chocolate Truffle Trio Confectionery.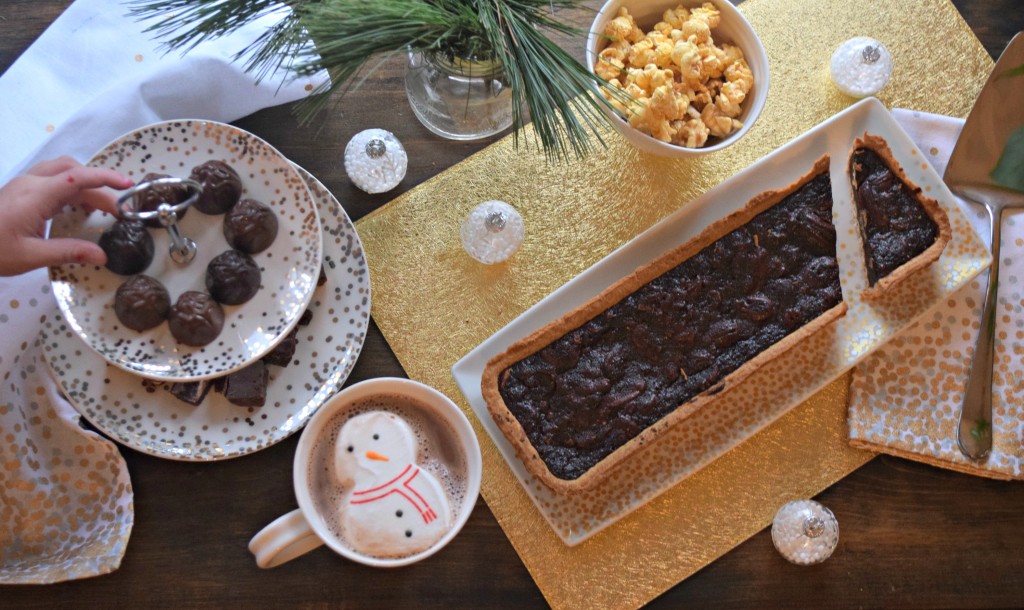 And if you're not hosting, don't forget a hostess gift! I highly recommend the PC Festive Chocolate Collection which includes a trio of flavours: butterscotch chocolate duo, citrus berry chocolate and double milk chocolate.
Fried Latkes
Serving size: 6 – 8 people
Ingredients: 4 potatoes, 1 small onion, 1 egg, 1/2 cup flour (or matzah meal), 1/4 cup (canola) oil, salt & paprika for flavour
Instructions:
Peal and grate 4 potatoes and onion in a mixing bowl. mix in egg, flour and seasoning.
Pour 1/4 cup of oil on skillet and cook over medium heat. To test the temperature, put a drop of the mixture in the skillet and see if sizzles and browns. If it does, it's ready!
Using a spoon, scoop out the mixture in the pan and pat the mixture flat.
Once the bottom side turns crispy (i.e. light brown), turn it over and cook the other side. Cook longer if you prefer it more brown or crispy!
Remove from skillet once both sides are light brown and crispy.
Serve with sour cream and apple sauce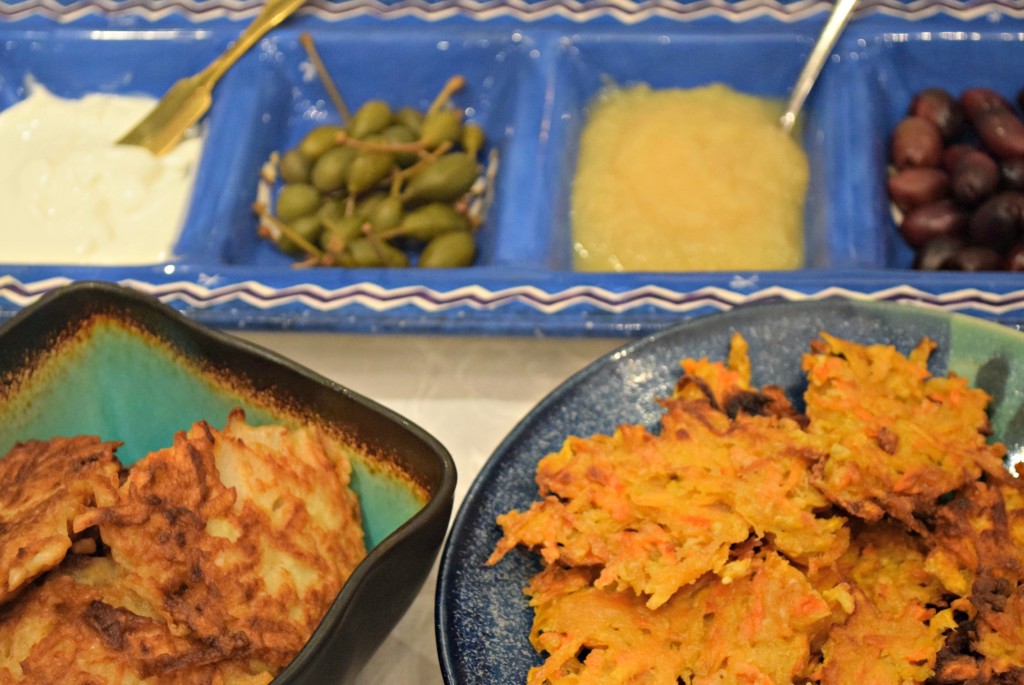 Note: the above is what I would consider a "traditional" Latkes recipe. Put a twist on yours by making the latkes out of sweet potatoes instead of by mixing in a few vegetables like grated zucchini and carrots. Or make a variety of different ones.
Disclosure: I received compensation as part of my participation as a PC Ambassador. The opinions are my own.