We've used (or you can even say – worn out) our Springfree Trampoline for over a month now. It's probably the best piece of hardware we own. I honestly can't imagine our backyard without it. You can read more about our experience with it HERE. While we love to jump on it (duh), there are a whole bunch of other things that we love doing on our trampoline too.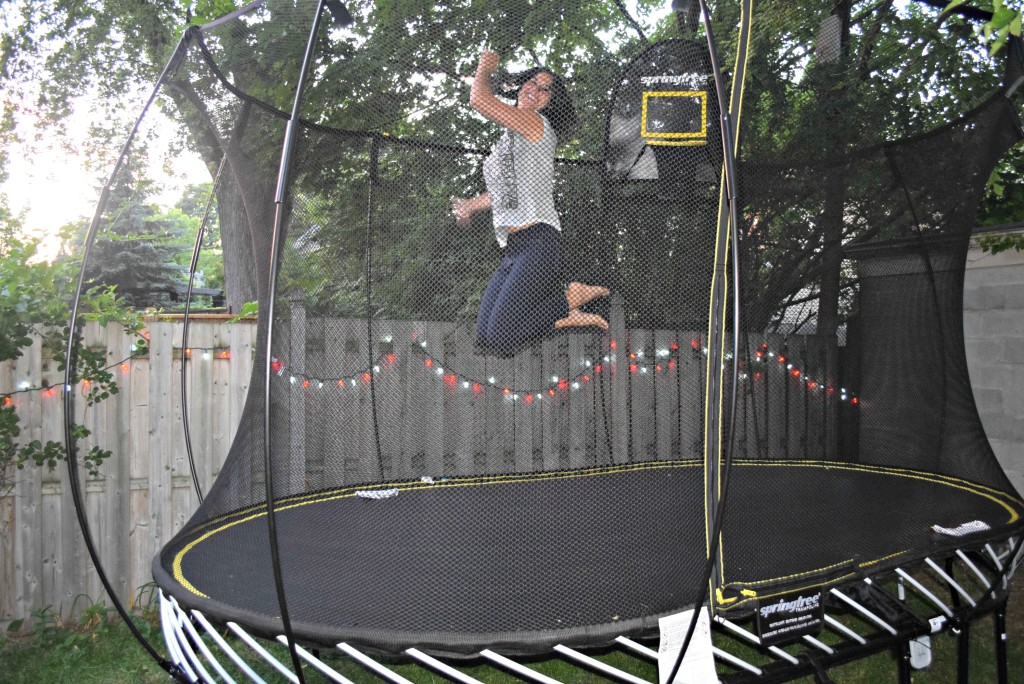 If you're contemplating purchasing a trampoline – here's why you should get the Springfree trampoline besides the fact that you can jump on it for hours on end.
Basketball – We have the FlexrHoop accessory and it's one of our favourite features of the trampoline. I highly recommend that you purchase it immediately with your trampoline. It's challenging and fun and the kids will come up with 100 different games to play with the basket and the ball. And when I say kids – I also mean the adults. The FlexrHoop happens to be my husband's favourite thing and he can't wait for the kids to go to sleep so he can "shoot hoops" on the trampoline.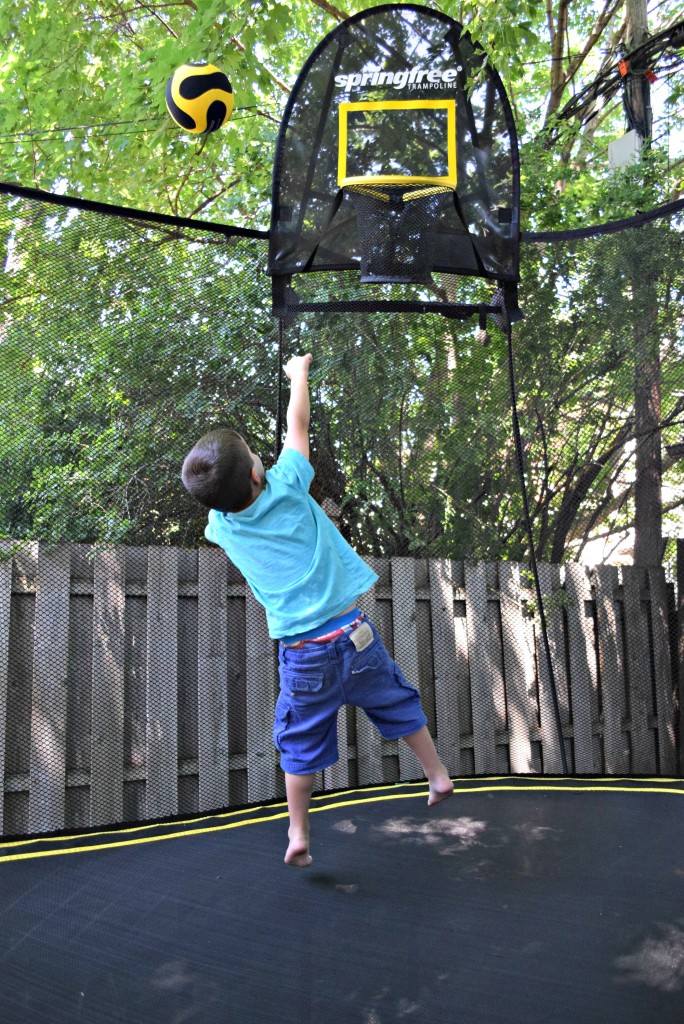 tgoma – We love our tgoma and it has provided my kids with hours of entertainment (although admittedly, we don't use it daily because we store it inside when not in use and often forget to bring it out with us). Here are some of our favourite games and how it gets my kids to play outside longer and exercise without them realizing it.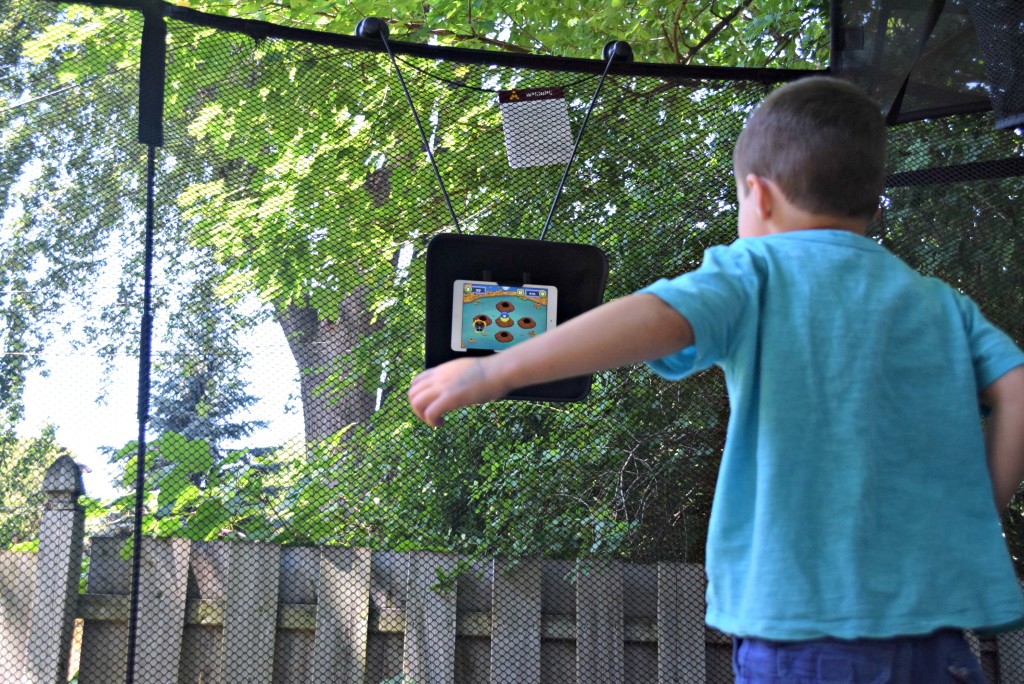 Sprinkler fun – On hot summer days, we pull out the hose, attach it to a sprinkler and place it under the trampoline.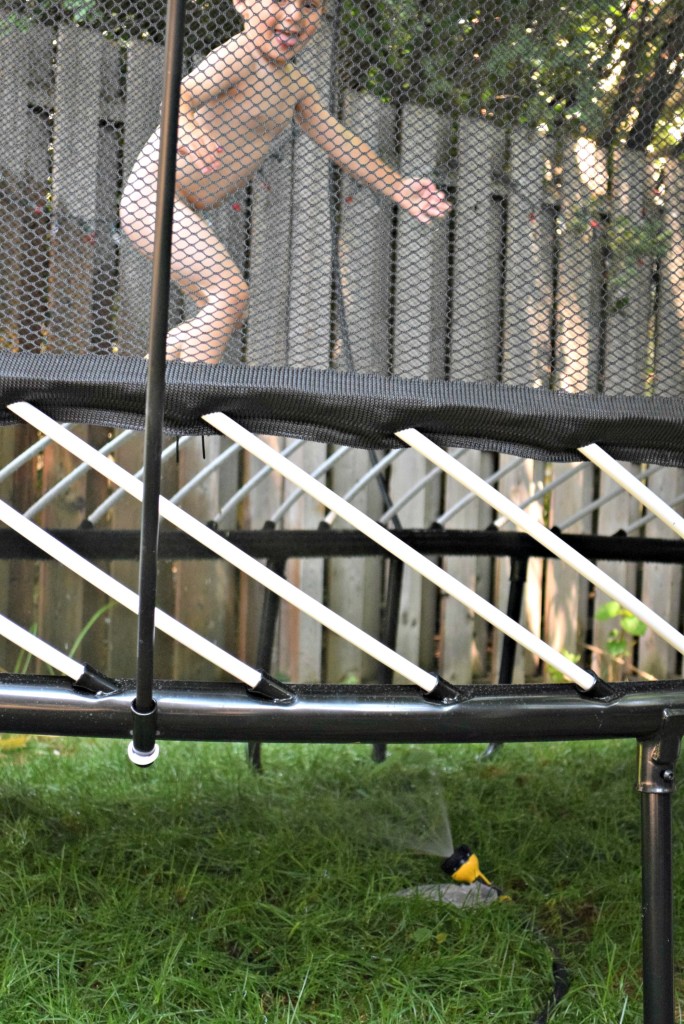 The kids put on their bathing suits (or when you're a two year old boy – you just go naked) and jump around the trampoline getting nice and wet. It's so much fun and a great way to cool down. In the same token, I'm excited for the kids to jump on the trampoline in the winter time when it's full of snow!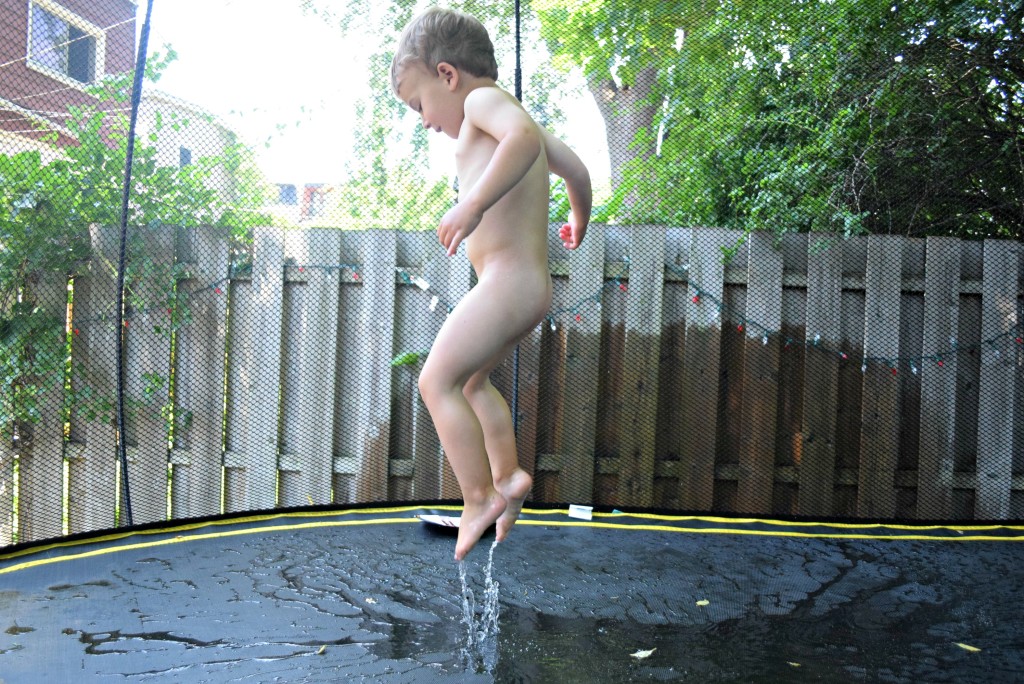 Chalk – yup, you can use chalk on your trampoline. The kids will feel like rebels drawing on something that isn't paper, and you will be the hero for letting them do it. It's tons of fun, a relaxing activity, and it's great for their creativity. What's not to like about it?!?!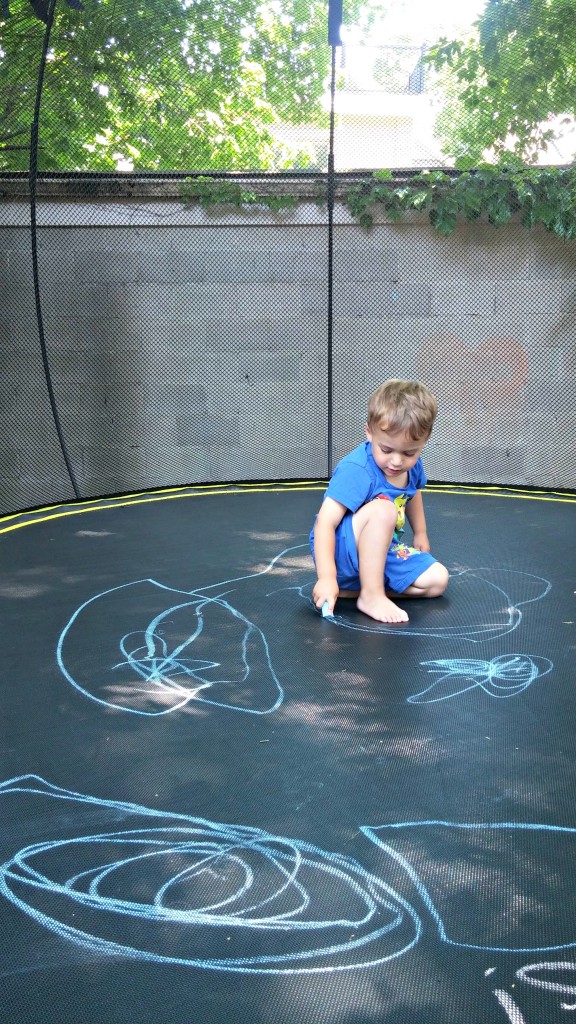 Plan a movie night under the stars – grab some blankets, popcorn and snuggle up together outdoors to watch your favourite movie on your iPad using the tgoma case. Or in my family's case, the boys use it to watch sports. Hey – whatever floats your boat, right? I'm thinking this would be a really fun, unique and inexpensive way to enjoy a date night with my hubby one night.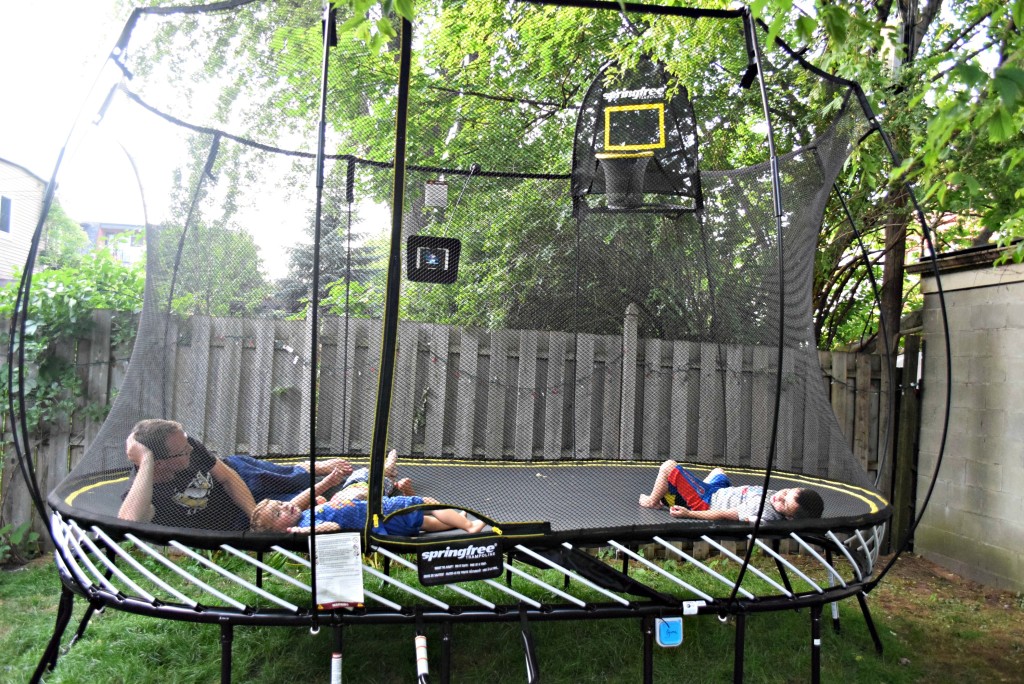 If you've been thinking about purchasing a Trampoline for your family, now is the perfect time because I have a discount code for you!! Use SpringInto150YYZ5 to receive a tgoma unit, a $399 value, for FREE with your purchase of a trampoline.
Disclosure: This post is sponsored by Springfree Trampoline Canada. In exchange for this post, I have received perks in the form of products. All opinions on this blog are my own.