Like most fairy tales, this one starts off with a love story. However, it doesn't have the typical fairy tale ending. What it does have, is a story about the realities of life! How life is full of twists and turns, good and bad times and the unexpected. It's about life handing you lemons and you making lemonade. This story is about a typical family with an outcome that is not typical. After experiencing grief and pain and a constant daily struggle, the parents in this story are taking the lessons they learned and sharing the message with everyone else. They want other (soon-to-be) parents to make informed decisions if they are ever faced with the same situation that they were in. After all, that is what Julie Kristof, the mother in this story, wishes she had known when she got pregnant with her second child….
An interview with Julie Kristof
It all started 17 years ago when Julie fell in love with an amazing guy, Murray. After a few years, they decided to have a baby. Both Julie and her husband were healthy and believed there were no concerns about planning a family as there was no history of a genetic disorder. This belief was further strengthened with the knowledge that Julie had been tested for Tay Sachs disease as a teen because of her Jewish heritage, and the results were negative. Nothing led them to believe that there would be any genetic issues with their kids. In October 2004, they welcomed their healthy and happy son to the world!
In 2007, Julie got pregnant with their second child and their beautiful daughter was born in August of that year. However, almost immediately they noticed that their daughter Miriam was not feeding properly. Unknown to Julie and her husband Murray, they were both carriers of gene mutations, and Miriam had inherited both of them. She was admitted to the ICU and spent weeks there. Alas, feeding problems are symptoms of a variety of issues and they were all sent home with a feeding tube but without a diagnosis! It wasn't until the spring of 2009 when the family finally received a diagnosis regarding their daughter's unusual development.
While Julie and Murray were relieved to FINALLY receive a diagnosis, they were heartbroken too. It was a double edge sword of finding some answers but also realizing that their daughter wouldn't live a normal and healthy life.  They found out that Miriam had a fatal and chronic disease; Familial dysautonomia.  Familial dysautonomia is an inherited genetic condition that causes nerve cells to deteriorate. It affects the autonomic nervous system, which controls involuntary actions such as breathing, tear production, blood pressure, and body temperature. It also affects the sensory nervous system, which controls senses such as the abilities to perceive taste, pressure, pain, and temperature[1]. The disorder occurs primarily in people of Ashkenazi (central or eastern European) Jewish descent. In order to have the disease, both biological parents need to be carriers.
More than anything, Julie wishes that she had received advice before she became pregnant or even during her early stages of pregnancy to get tested for genetic disorders. There are certain genetic conditions that individuals of a particular ethnicity are at a higher chance of inheriting, such as with individuals of Ashkenazi Jewish descent. However, by only focusing on the genetic conditions that are well known within a specific ethnicity, some genetic conditions can be missed.
Even if you were tested as a child, there's good reason to get retested again. As a teen, Julie was tested for Tay Sachs, because of her Jewish heritage. Julie's previous Tay Sachs test results came back negative and she feels that it gave her a false sense of security that everything would be okay. However, those tests were conducted almost 20 years before she got pregnant. A lot of medical advances and changes have been made since then.
While Julie can't change anything in her past, she hopes that her story will encourage others, who want to become parents, to get genetic testing done and early! Julie is an advocate for early genetic screening and is on a mission  to give others the information they require to make the best decision for their family. She hopes to educate other to-be Canadian parents about their options. Ultimately, what each person chooses is a personal decision.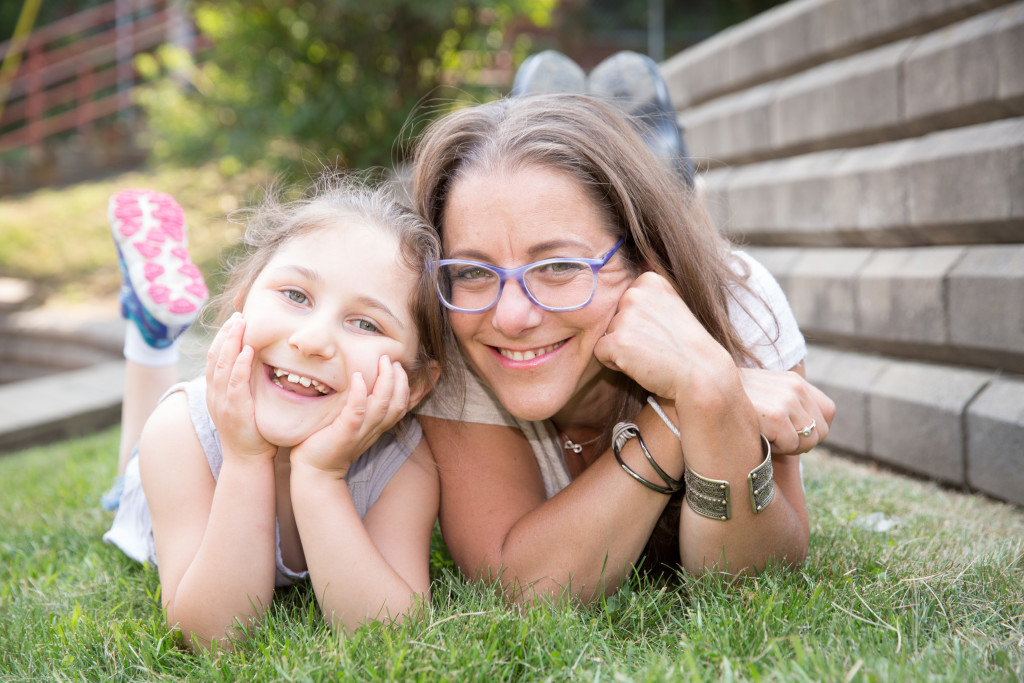 While genetic diseases are rare, when they happen, it is very devastating. Obviously it changes your life, both good and bad, and there are days that just "really suck!" However, this disease doesn't define Julie and her family. They have made a purposeful and powerful choice to live their life and not live in fear! Her daughter's path may not be the one she envisioned for her, but IT IS HER path and they will support her in whatever way she requires.
Genetic Screening
If you want to get tested, you have several options. You can get some free tests done through the public system, but there might be a wait time of approximately 1 month to 1 year until you can see a genetic counsellor. Depending on your ethnicity, you are only screened for approximately three (3) to seven (7) types of diseases. Alternatively, you can get screened privately immediately (but there is a fee) for over 100 different type of genetic diseases. If you find out that you're a carrier, it's important to know that you do have options. Your physician is available to guide you through the various options to find out what is best for you. Knowing your carrier status before or early in your pregnancy gives you time to learn about the disorder and prepare. Also, receiving proper genetic counselling is critical. Genetic counsellors have the expertise to provide you with a complete list of all of your options. The other key thing is to have this necessary and serious conversation with your partner!
Counsyl Family Prep Screen
All it takes is getting a simple sample of saliva or blood test to detect your carrier status. If both parents are carriers of the same condition, there is a 1 in 4 chance that you may pass the disease on to your child. LifeLabs' Counsyl Family Prep Screen is a great private option. It is estimated that 2% of couples will be carriers of the same condition that they could pass on to their future children.
The Counsyl Family Prep Screen is quick (you receive your results within 2 to 3 weeks), informative and flexible (can be performed before or during pregnancy). The Counsyl Family Prep Screen costs $995 CAD for the first partner and $795 for the second partner, although some provincial and private insurance plans may cover the cost of testing. As noted above, it screens for over 100 genetic disorders. The Counsyl Family Prep Screen can help couples and individuals make informed choices about their future child's health.
Ultimately, whatever route you choose, and whatever decision you make, is up to you and will be right for your family. But above all, what Julie wants you to do is get tested so that you can be prepared. You don't want to look back and regret not doing it and you definitely have nothing to lose.
Disclosure: I received compensation from LifeLabs Genetics for taking part and spreading awareness about genetic screening. The opinions are my own and I personally interviewed Julie Kristof for the story.
[1] https://ghr.nlm.nih.gov/condition/familial-dysautonomia