If you follow me on social media, you already know how much my family and I love Canada's Wonderland. We have been going  there almost weekly since opening day. People might wonder if it ever gets boring or repetitive since we got there so often, but the honest truth is that it doesn't! In fact, it gets better and better every time we go. The secret is this… we fall in love with Canada's Wonderland for the first time, every time we go. There's always something new to experience and explore and enjoy. Whether it's a new ride, or getting to sit in the front (or the back), or getting to eat a delicious funnel cake or watching the divers or seeing a show or meeting the Peanuts gang characters, each and every visit has been unique and special.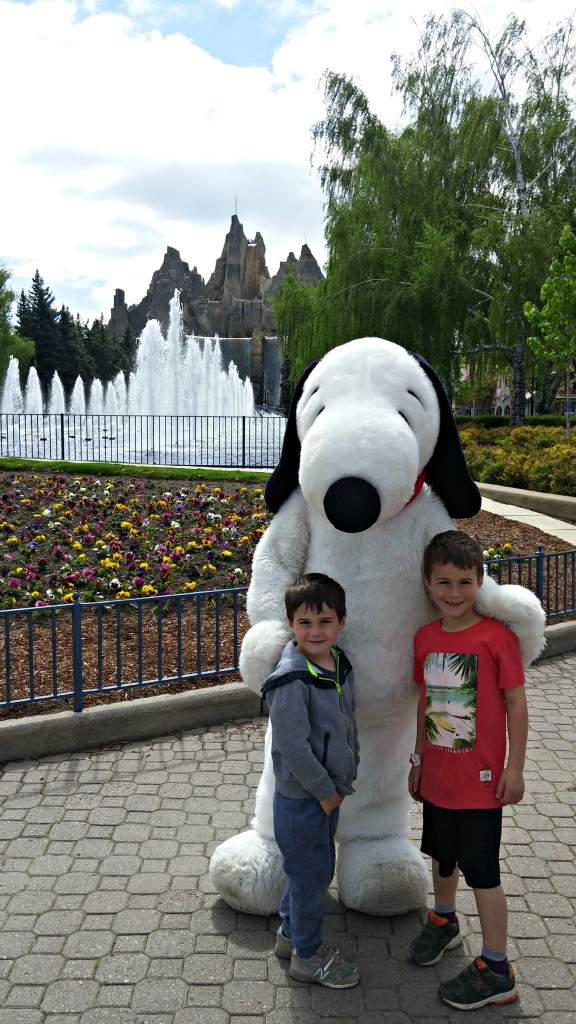 Our most recent visit has been the best one yet. Not only did John get to join us (he had the 4th of July off work), but we also got to spend the day at Splash Works and we got to check out the Celebration Canada 150 events and food in Celebration Plaza in Medieval Faire.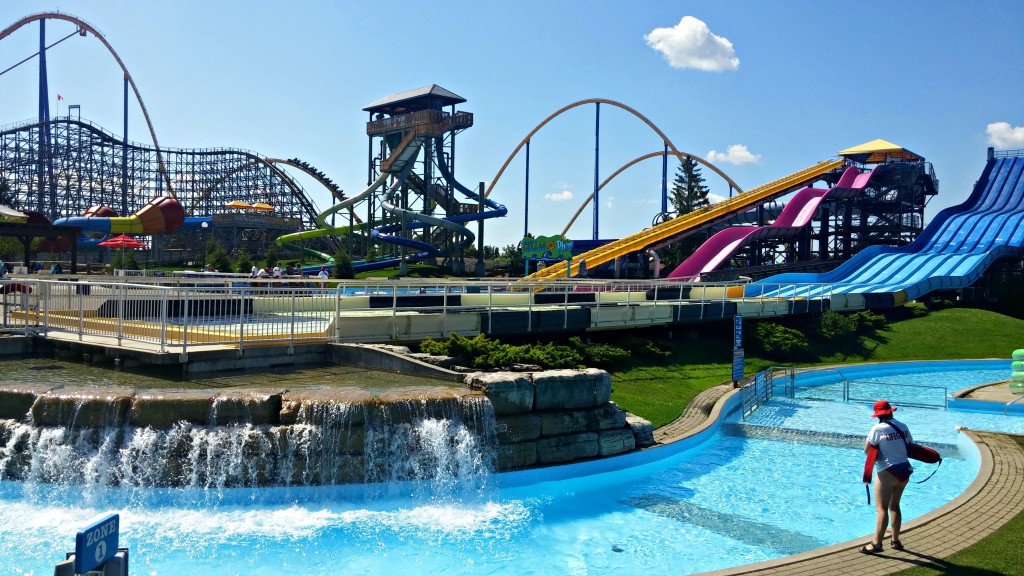 Even though we took the kids to Splash Works last year, they were still young so they didn't really remember being there before. It was fun seeing their excitement and energy as we entered. While John and I were eyeing the big slides, we knew we had to focus. We were there with young kids after all. So we hit up the kids area (immediately to the right of the entrance).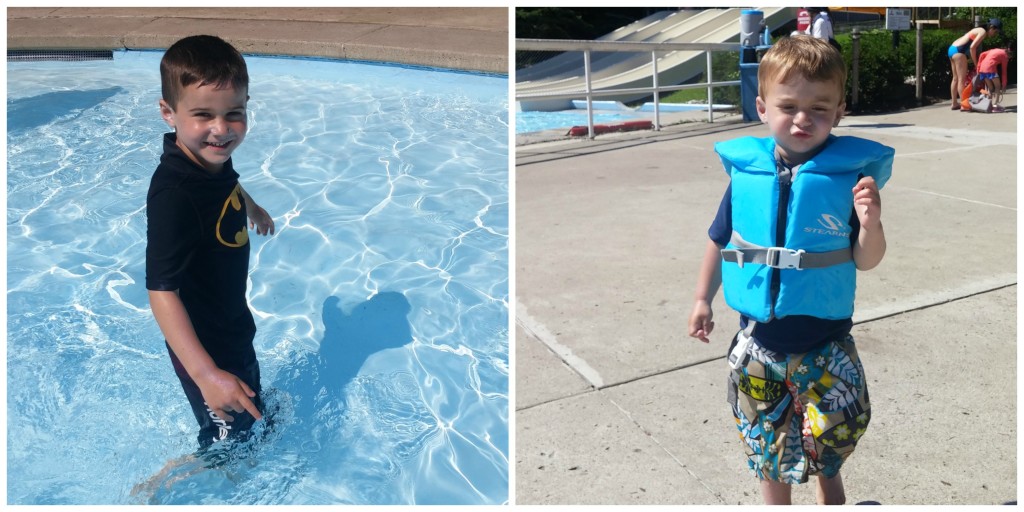 There's a small wadding pool (Splash Island Kiddie Pool), a slide area (Splash Island Kiddie slide), and just behind, there's a splash pad (Splash Island Sprayground) and tube slides (Splash Island Waterways).

Not to mention, there is tons of shaded areas with seats underneath. Out of the kids area is the lazy river. Kids under 42″ need a life vest and to sit in a tube with an adult. This ride is definitely a family favourite. If you continue to walk past the lazy river, there's another fun splash pad area for kids (Splash station). Another great part of the park for younger kids is the wave pool (White Water Bay).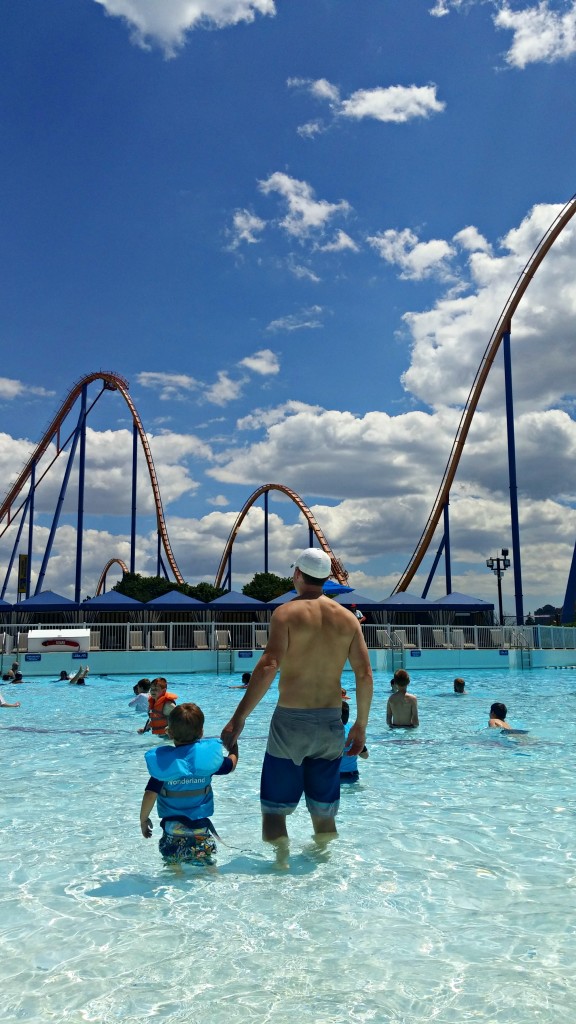 Hang out in the shallow end or put on life jackets and swim out. Next to the wave pool is the Pumphouse – a water playground structure with a big bucket drop!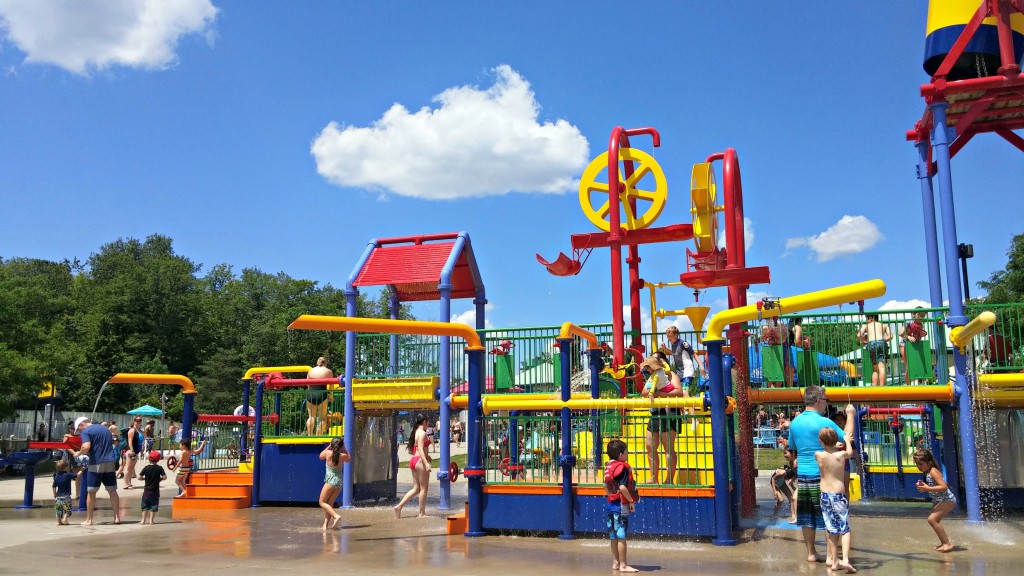 This area also has tons of huge umbrella shades and seats or you can rent out a private cabana for the day. You can easily spend an entire day at Splash Works or take a break and head over to the rides. The choice is yours – either option offers tons of laughter, joy, fun and thrills!
TIP: If you are a season pass holder, you can access Splash Works 1 hour before general opening time. This is the best time to come as the area is almost completely empty and there's hardly any line ups at the slides.
In honor of Canada's 150th celebration, Canada's Wonderland is celebrating all month long! There's a slew of events taking place from now through July 31. Head over to Arthur's Bay in Celebration Plaza in Medieval Faire and check out all of the different Canadian food offered:


There's specialty shows like the Flying Frontenacs stunt and dive show (which we loved), the West Coast Lumberjack show (on until July 15th) and the Freestyle Ski aerials show will take place between July 16 to the 31st.

Throughout the month of July you will also find several street performers, and dance shows performed by white pine dancers and celtic dancers, live music, and more!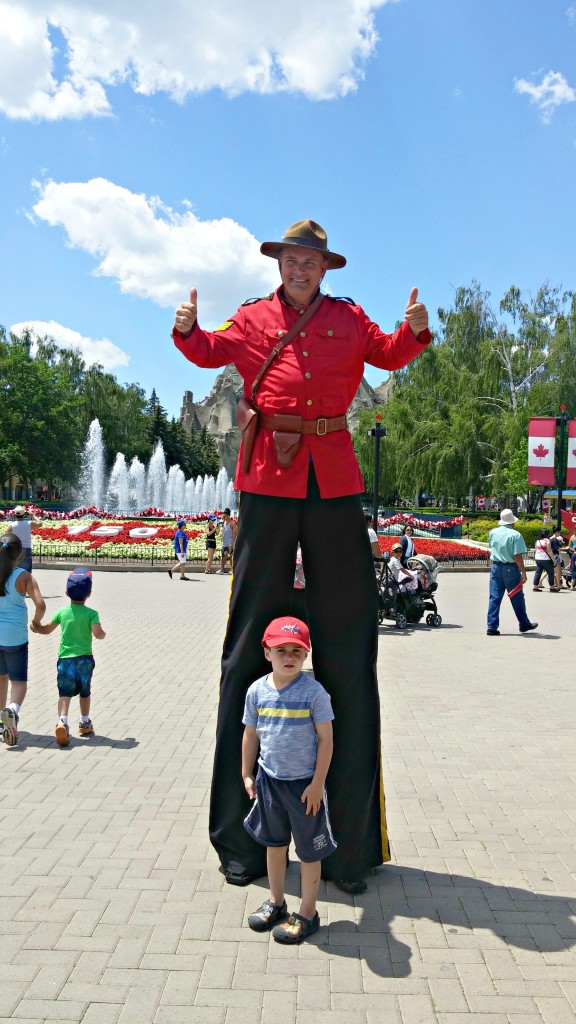 Of course, you can celebrate and have fun all summer long! Canada's Wonderland other great shows and attractions include Cirque Canadien, a night time show in the fountains using lighting, music, lasers and water effects against a 3D backdrop on Wonder Mountain.
If you haven't gone yet this season, what are you waiting for? Find out for yourself why you will find yourself falling in love with Canada's Wonderland for the first time, all over again!
Disclosure: This post is sponsored by Blog Meets Brand and Cedar Fair. In exchange for this post, I have received perks in the form of products and/or compensation. All opinions on this blog are my own.