Winter is coming and if you're like me, you're really hoping for a family getaway somewhere warm. Not only am I a huge beach bum, but I find that I need that extra Vitamin D in the form of real, warm sun, come winter. Ideally, we go somewhere that's not too far (because three young kids) and affordable. Florida is often a good choice for many Canadians, especially if you live on the East Coast. So if you're considering a trip down south, specifically to the Orlando area, here are some things that you can see and do.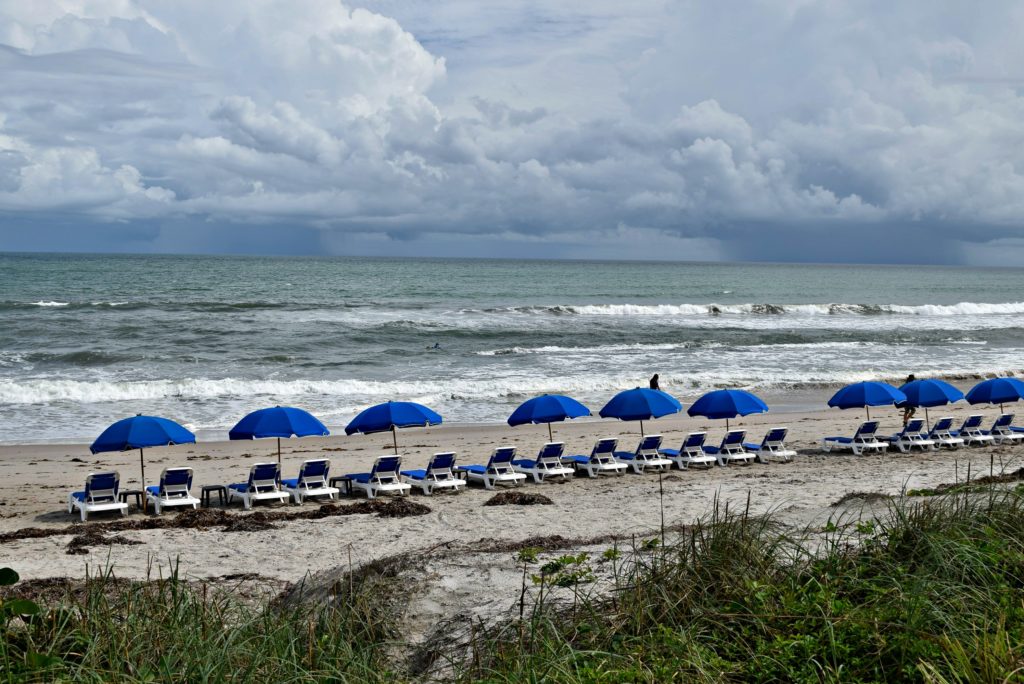 Flights
Porter – Toronto City Centre Airport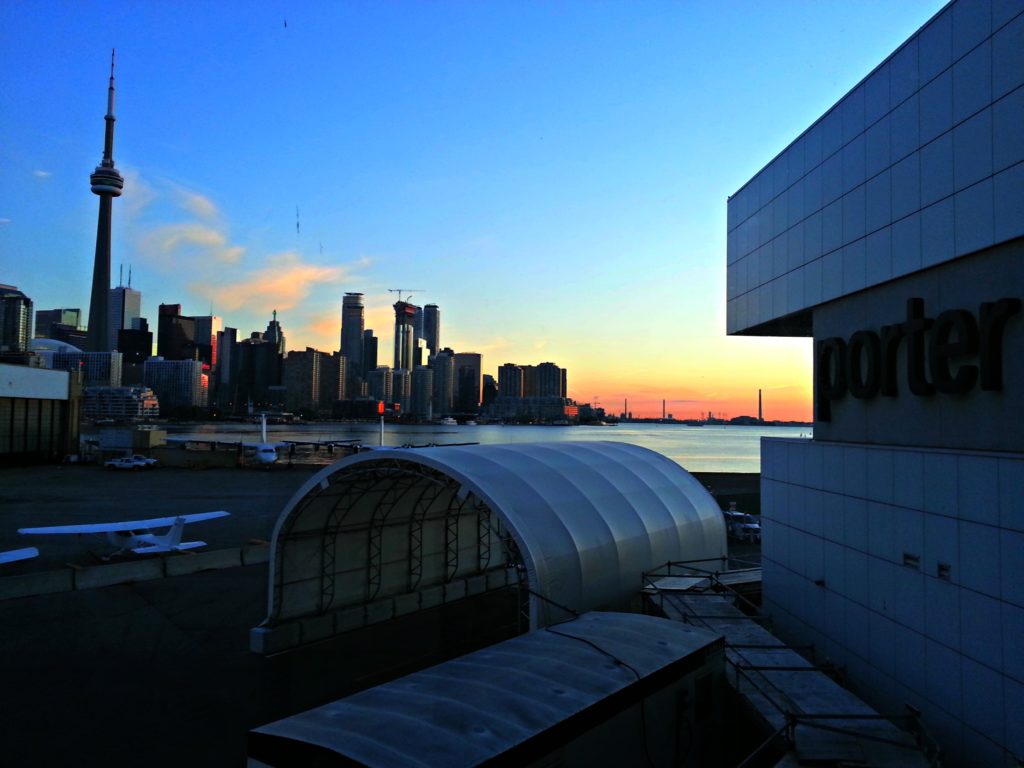 Starting December 16th, you can fly to Melbourne, Orlando with Porter. There are so many great benefits to flying with Porter. Centrally located in downtown Toronto, it's a quicker commute for those who already reside close to the city. It's also less busy than Pearson airport, so you don't need to arrive hours in advance of your flight. Check-in and security are a breeze. You can settle in a comfortable seat in the lounge which is nice and spacious.and enjoy free Starbucks coffee, cereal, biscuits, bottled water and soft drinks. Food for purchase is also available. While meals are not served on the plane, they do offer you complementary snacks, beverages and alcohol. Since the airport only operates smaller aircrafts, flights can be delayed due to weather (especially in the winter months).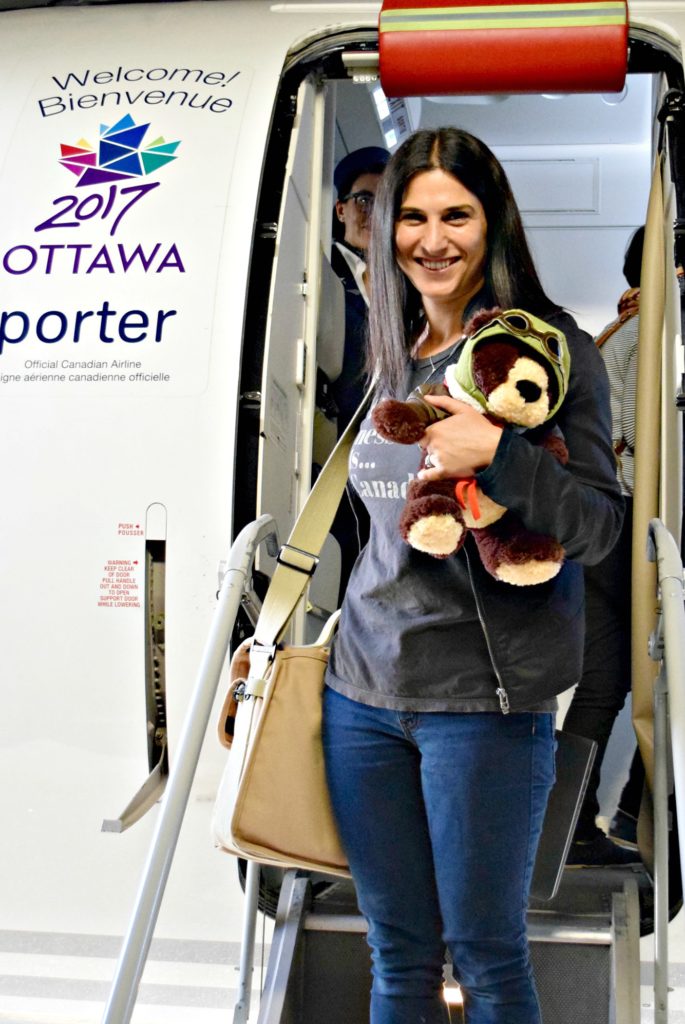 Orlando Melbourne International Airport (MLB)
The airport at Melbourne is also small but it makes getting in and out of super easy and quick. It's currently going through a renovation so I know it will only get better. As well, there is a kid play area at the gates, which as a parent I appreciate.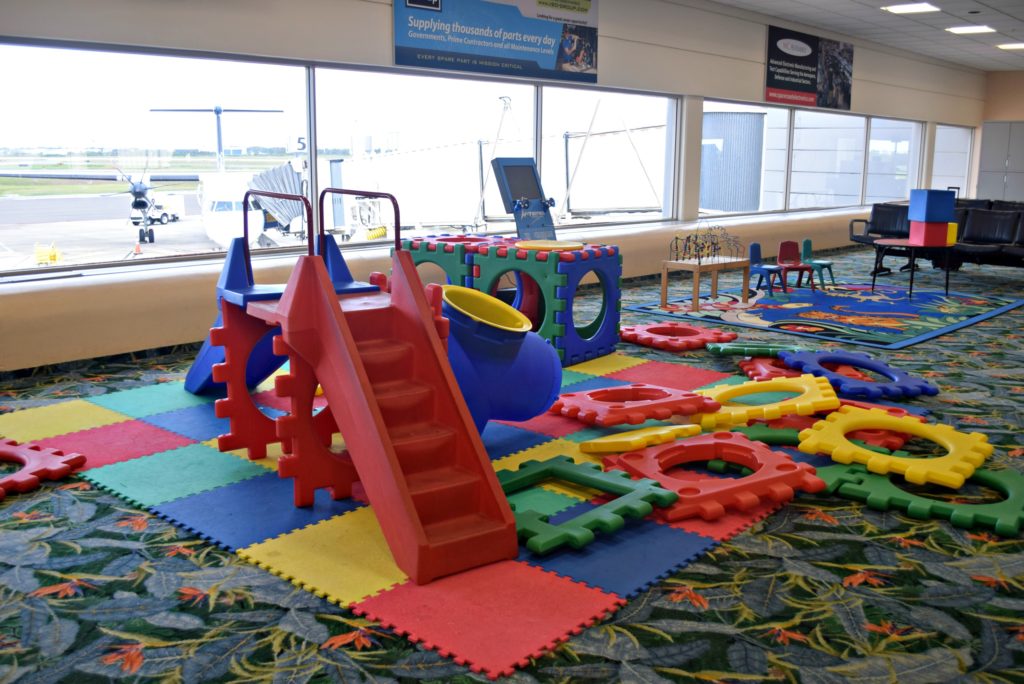 Fun fact: the runway at Orlando Melbourne International Airport served as a backup runway to space shuttle landings. The best part about arriving at Melbourne airport is that the beach is a three minute drive from the airport. It's also a short drive to Port Canaveral (the second largest cruise port in the world), where all of the major cruise lines sail from.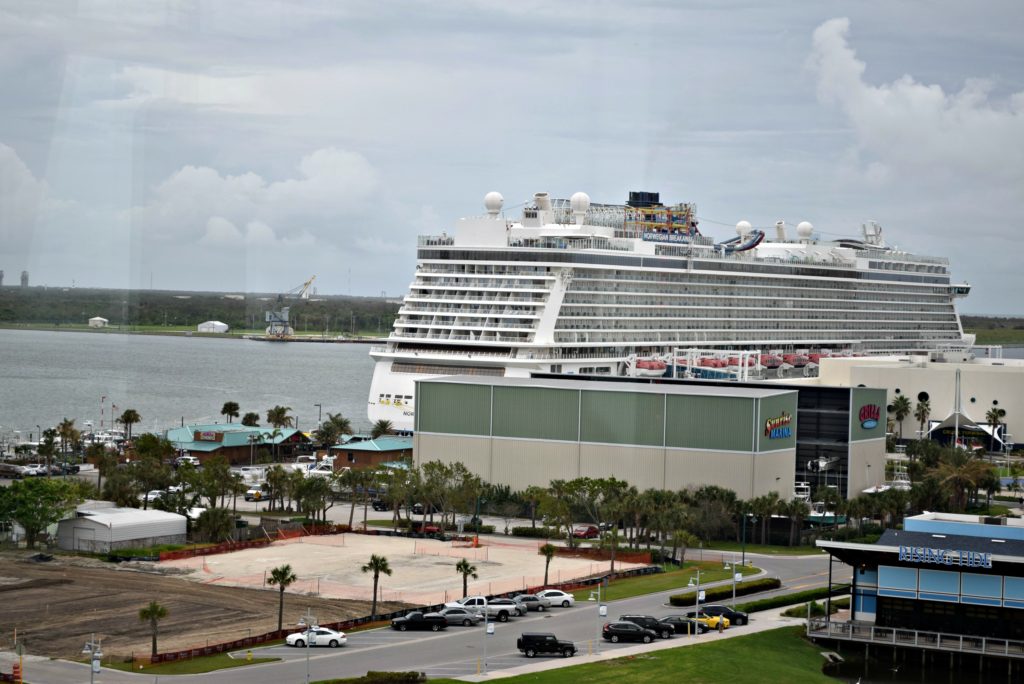 Accommodations
The Spa is currently undergoing repairs from Hurricane Irma, but the location of this hotel is amazing. Step outside and enjoy the beach or book a surfing lesson! Rooms come with microwaves and refrigerators, so you can save on eating out.
Looking for an ocean front room? This is it!! The rooms are spacious and offer panaromic views of the beach. Wake up and enjoy coffee on the balcony. From here you have easy access to the beach, shopping and great restaurants.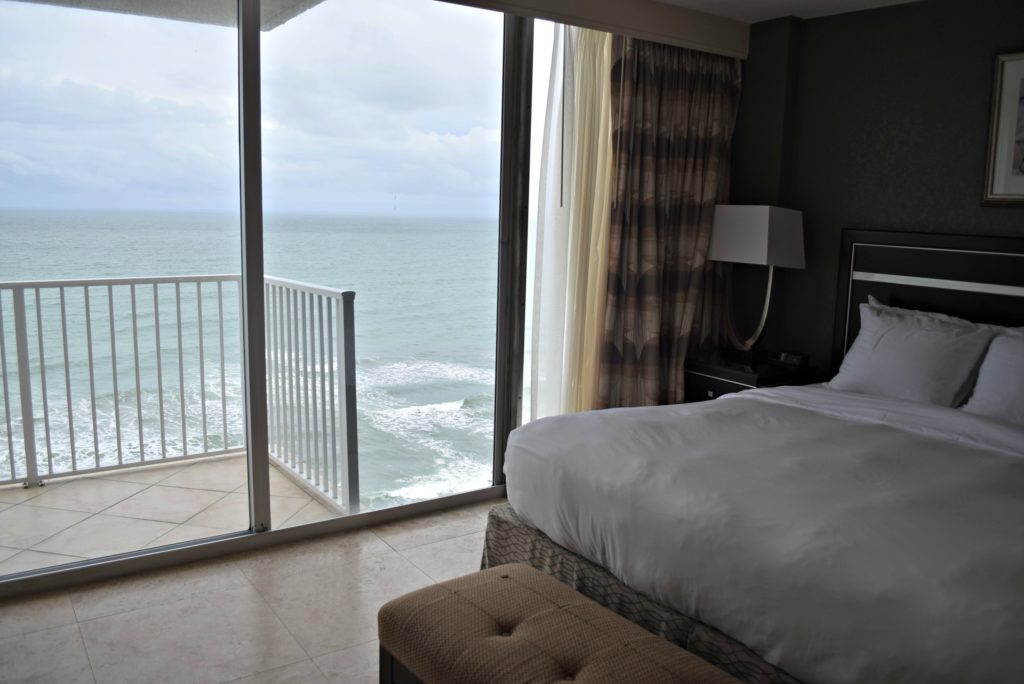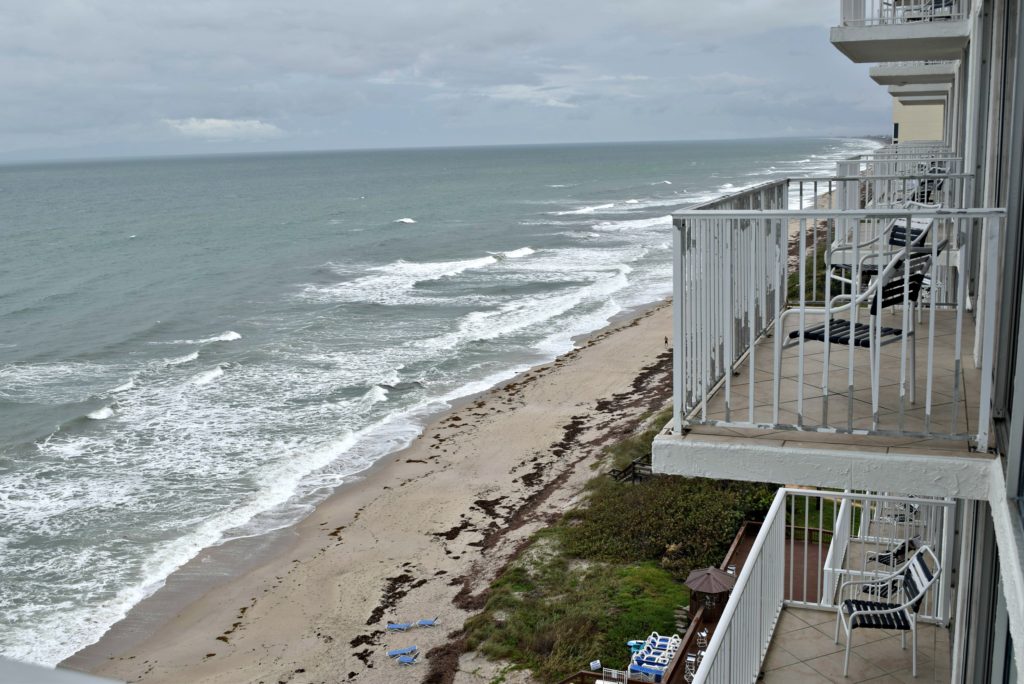 Things to see & do
The coastline stretches 72 miles long, and includes the famous Cocoa Beach. How amazing is that? It's pretty much an endless amount of sand, sun and ocean. I think for myself, this is probably the best part about coming here. Buy your kids some sand toys from the dollar store and you have a very fun and affordable family vacation planned. Of course there's tons of shopping and restaurants to enjoy during your stay, but I would be fine not moving from the beach (except to take cover from a quick rain shower). Along the beach you can bump into WV-bug size tortoises! Love turtles as much as I do? Then visit during Turtle season which runs from May through October.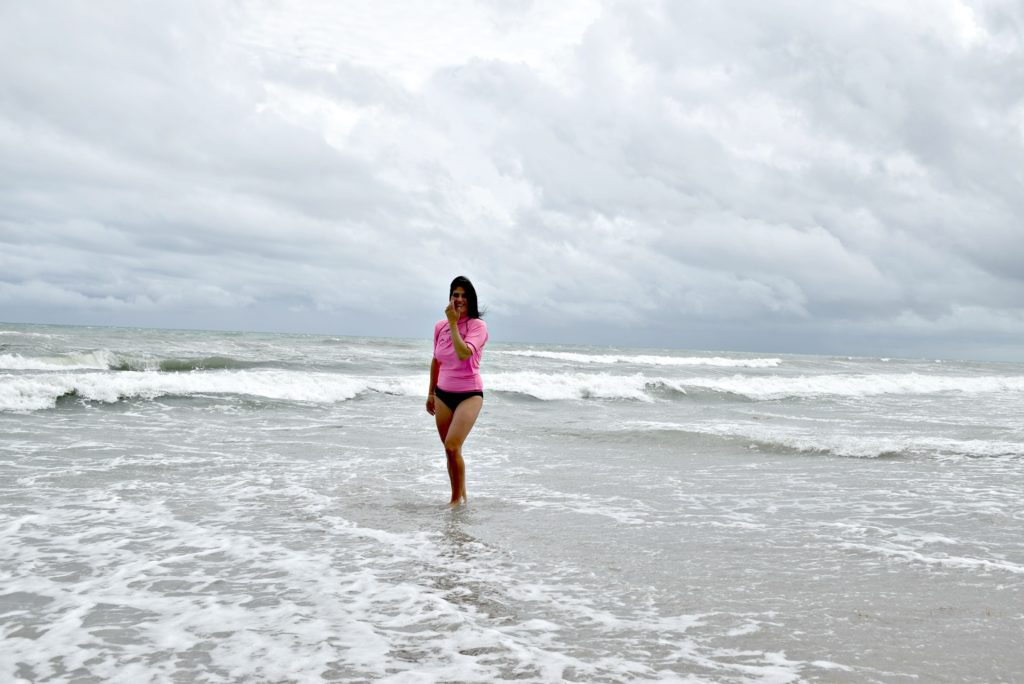 Port Canaveral
Even if you are not going on a cruise, this is a fun spot to come and visit for an hour. Head up to the top of the all new Exploration Tower to get an amazing view of the port and NASA's Kennedy Space Center. When I was there I saw Falcon 9 rocket that landed back on earth (in the ocean) a few days earlier. It was neat to see the burn on the top of the rocket. Bring your binoculars for a better view! After you check out the top of the tower, head indoors and explore each floor as it has some great information about the space program, the town, and more!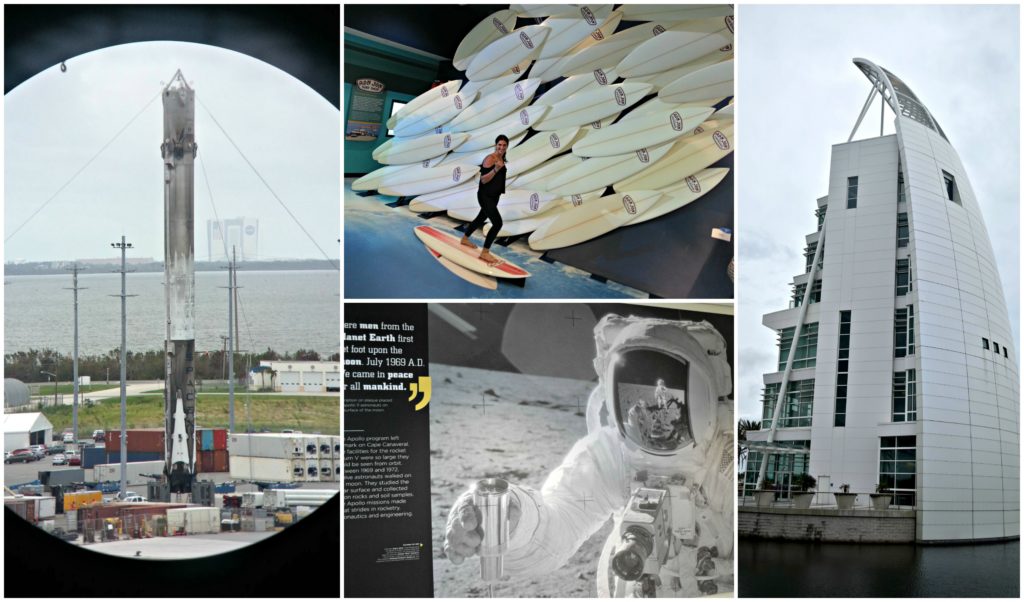 Sebastian Inlet State Park
Sebastian State Park is a perfect destination for families. Relax on the protected bay beach (calm water, beautiful sandy beach) or go for a fun adventure out on the inlet. You can enjoy a great eco-tour either by stand up paddleboard or by kayak. Both are fun and a great way to get up close and personal with the resident dolphins and manatees and spot a variety of different birds that stop by here. Grab a bite to eat at the restaurant while enjoying the view of the ocean.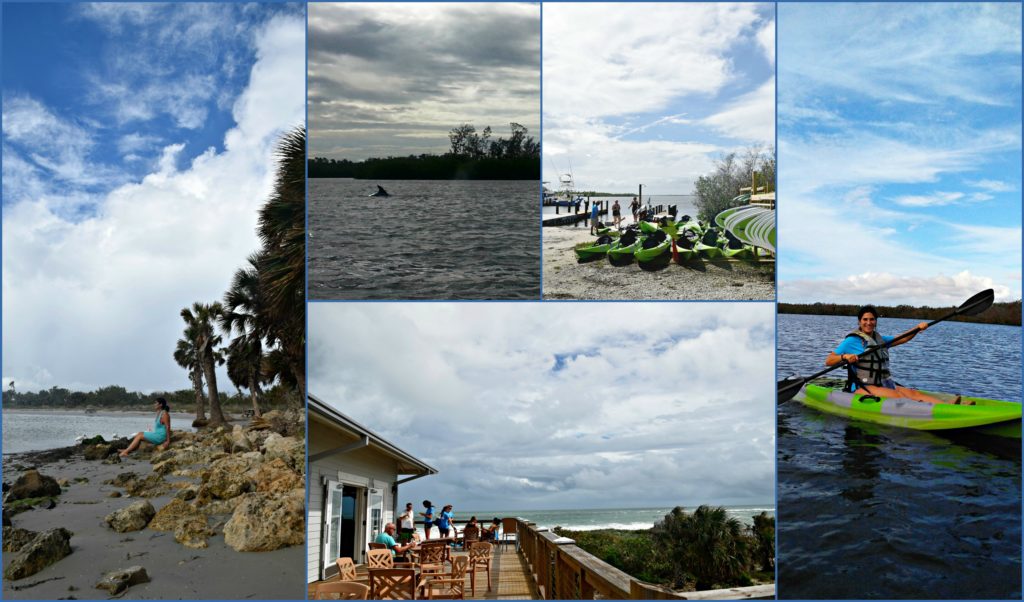 Disney World Resort
I've written extensively about Disney World (Here, Here & Here)! However, this was my first time visiting during Halloween and it was a blast.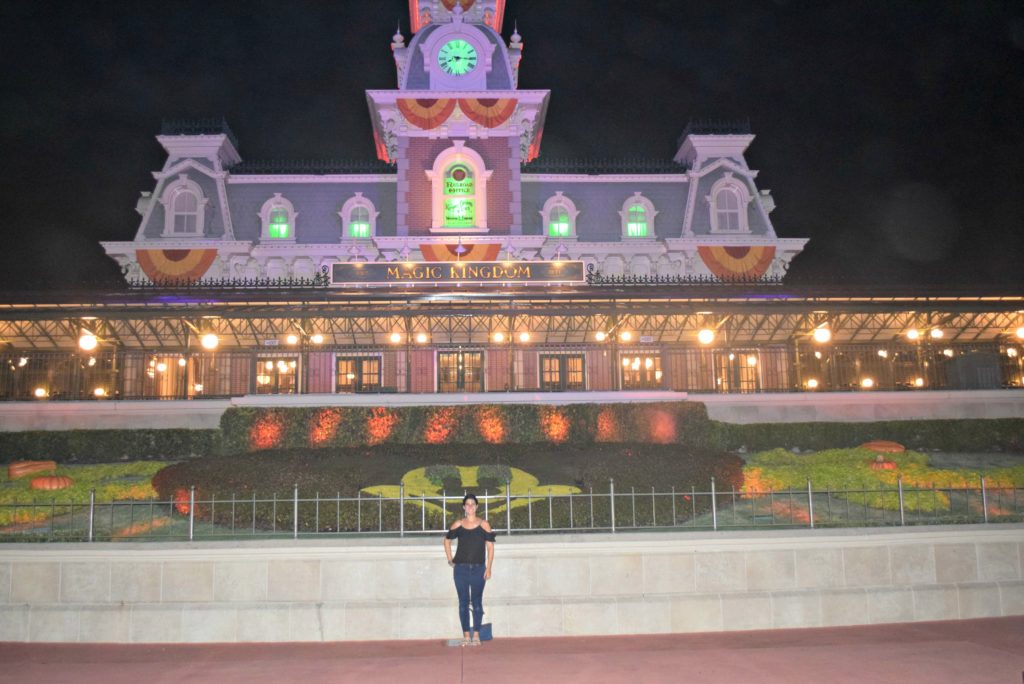 There was a special Halloween parade and fire works for Mickey's Not So Scary Halloween party! It doesn't' matter how bad your day is or how tired you are, the minute you walk into Disney World you will get a second wind! Also, I hate to admit it, but I really think I enjoy Disney World without the kids. It's a great place for an adult-only vacation (in my humble opinion).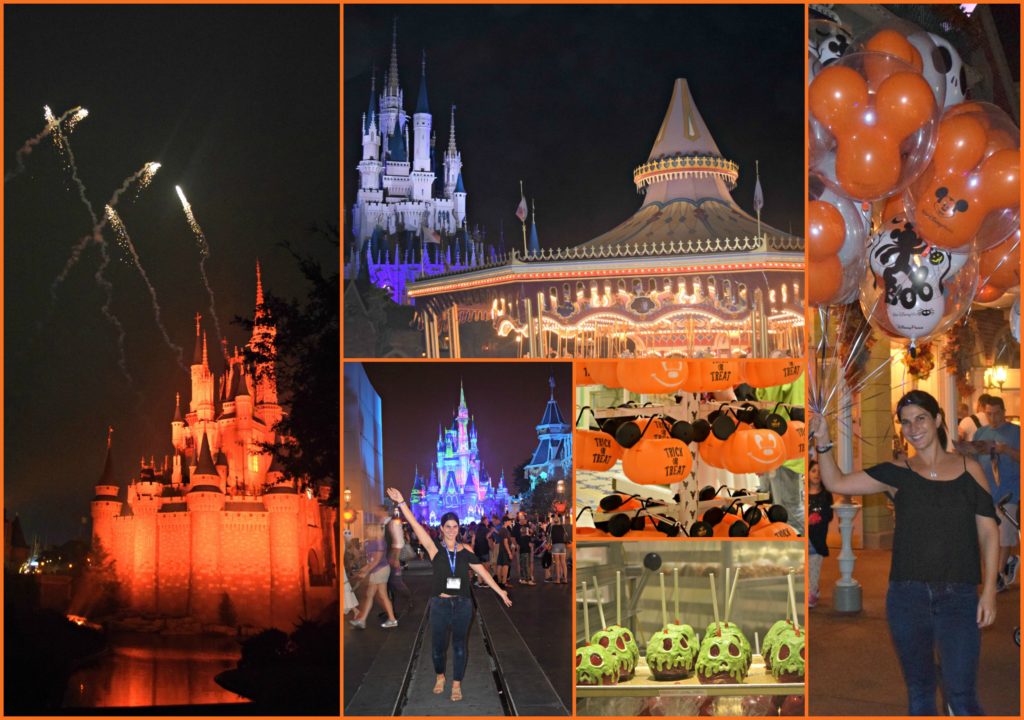 Other places to visit
While I didn't get a chance to explore these spots, they are high on my list and I plan on coming back just to check them out. The first is NASA's Kennedy Space Center – whether you like outer space, space ships, star gazing or anything that's out of this world, I bet you will love exploring this place. Apparently you will need a full day to see it all. The other place that I really want to visit with the boy next time we come here is Universal Studios. If you've been, I would love to hear your thoughts on your experience there.
Disclosure: I went down to Melbourne Orlando and was hosted as part of an all expenses-paid press trip. I had so much fun in the sun & visiting with Mickey that I felt compelled to write about my experience there. All opinions are my own.