For the past four years, our family has taken a family ski trip to Mont Tremblant every February.  This year was no exception but it was definitely a more special trip since in addition to the great skiing and other activities, my brother-in-law got married at Mont Tremblant.
While personally I never considered a winter wedding, I have to say that there was something magical about being part of this beautiful winter-wonderland wedding at the mountain. Not only was the setting perfect, but the weather held out (i.e. it wasn't freezing) the weekend we were there.
We arrived Friday night at our home away from home.  Actually, the place we were staying at was nicer than our house.  Located one street away from the slopes and known by the locals as Tremblant Manor, the house was spacious and beautiful, and perfect all 15 of us (12 adults and 3 kids).  If you're heading to Tremblant for a special occasion or with a big group, you have to check out this accommodation option. However, this is just one of several lodging options that await you at Tremblant.
Saturday was the big day. Covered in white snow, the setting was perfect for a winter wonderland wedding. The ceremony took place outdoors on a balcony at Hotel Quintessence, overlooking the lake.  It was intimate and peaceful, simple yet elegant. My three year old son was the ring barer and he did an awesome job.
After the ceremony, while the bride and groom took wedding photos, the rest of us headed back to the house to relax. Tremblant manner has an indoor pool and hot tub which my son loved. While we were hanging out, the most amazing thing happened. Local deer came up to house. Excitedly we grabbed some carrots and stepped outside to feed them (yes, barefoot and bathing-suite and all).  It was such a surreal experience.
The day ended up with a wonderful catered dinner in the comfort of our home.  We all agreed the meal was potentially the best any of us had ever had in our lives. It was an amazing wedding day that will be remembered by all.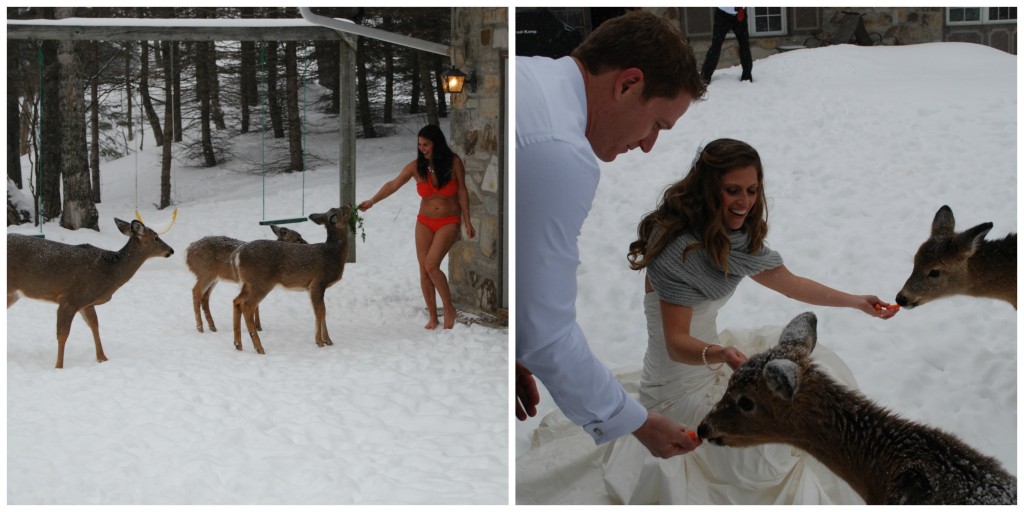 The rest of our time at Tremblant was spent exploring the quaint little village.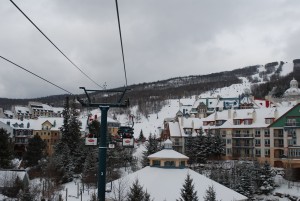 We enjoyed poutine (a lot of poutine) beaver tails (a lot of beaver tails), shopping and apres ski drinks and food.  We spent a few days skiing and even got our three year old out on a few occasions.  The beginners hill was perfect for him. It had the "magic carpet ride" to bring him up the hill and while it had a slight slope, the hill was the perfect length for him to practice.  My husband even took him up on a chair lift for two runs on green hills.
I have to say, out of all ski resorts in Eastern North America, the ski hills at Tremblant are the best based on variety, distance, quantity and quality of runs.  There's something for everyone.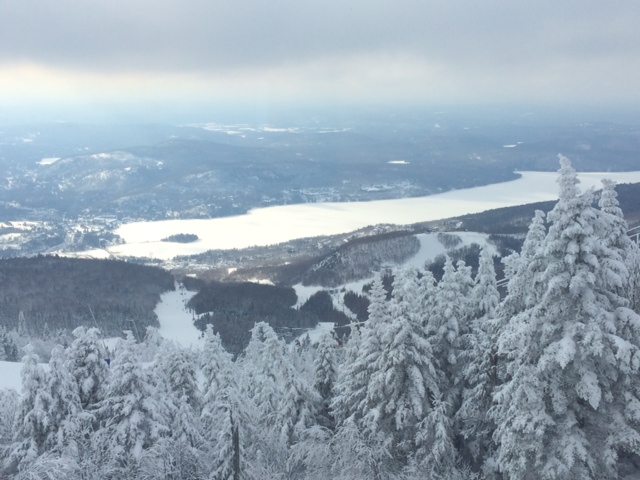 Besides great skiing and a wonderful village, Tremblant has a variety of activities that are suitable for individuals, couples or families such as a Scandinavian spa, dog-sledding, snowmobiling, snowshoeing, ice climbing and cross-country skiing.  We all decided to go on a horse carriage ride.  After a nice greet and meet with our two horses, we covered ourselves with warm blankets and headed out on a sleigh ride through the woods.  We were treated to some great stories about the area, some music and stopped to enjoy warm hot chocolate. The ride was definitely enjoyed by both young and old.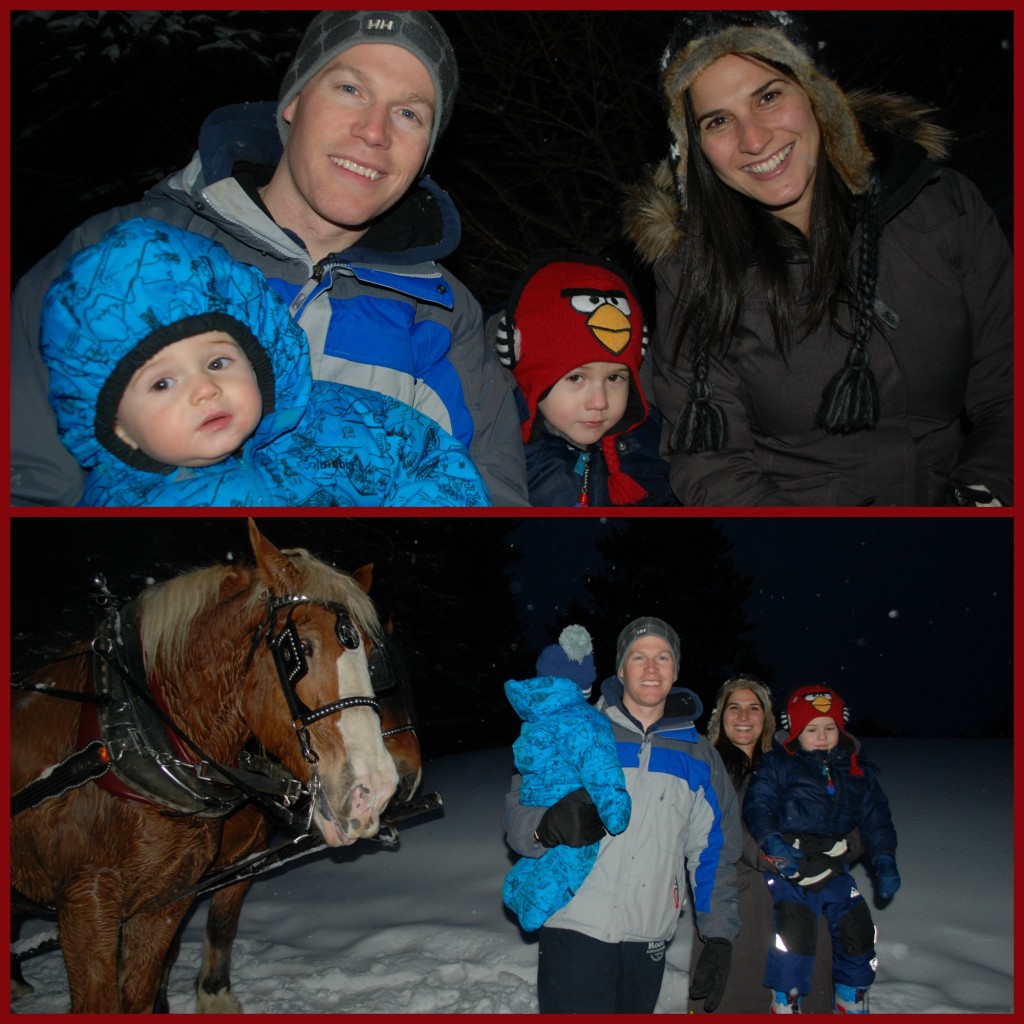 While winter this year has been long, on the bright side, you have more time to enjoy all of the amenities that Mt. Tremblant has to offer.  What are you waiting for?