When it comes to my family's health and well being, I always consider the food we're eating. Ideally, we would eat all of our meals at home, portion sized and we would consume a balanced variety of foods that will help us grow and provide us with sufficient energy throughout the day. In reality, we eat out more than once a week, eat too little of the good stuff and too much "treats" and we're still feeling tired.  That reality probably rings true for most busy Canadian families. However, I do try, as much as possible, to make our reality match the ideal state.
I've also learned that my needs are different than my children's and even still, my one year old's nourishment requirements differ than my older two boys.  With so much information out there, it's hard to know if your kids are receiving all of the recommended nutrients to help them grow and develop.
Fortunately, I recently had the pleasure of meeting with a Loblaws Registered Dietitian who provided me with lots of valuable tips and advice when it comes to feeding my toddler. Here is some of what I learned about creating better eating habits for your family and for your baby when you begin introducing food:
1. Create a good meal time atmosphere. This means, no phone, no tv and most importantly, no negative talk about the food. While mornings in our house are chaotic, dinner time is more relaxed so we have a strict "NO TV" at dinner time rule. I also know that the kids are watching my every move and are listening to everything I say, even if I don't think that they are. It will only be a matter of time before they start repeating my thoughts as their own and acting like me. That's why it's important to model appropriate behaviour (i.e. like eating my vegetables). My advice is: if you don't like something, just don't eat it but don't make a big fuss over it.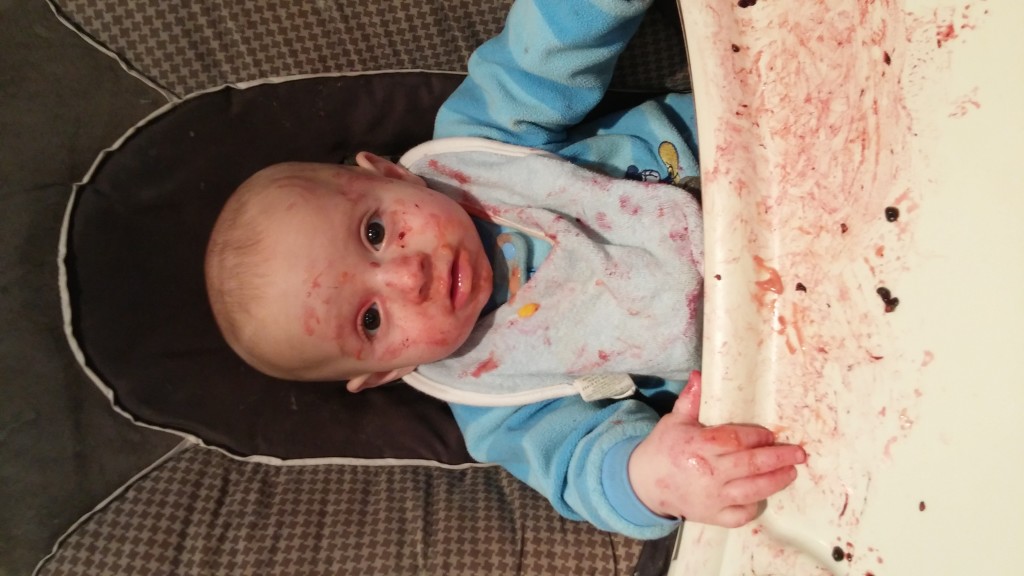 2. Sit down for meals TOGETHER. Enjoying meal time together as a family is so great as it allows everyone to catch up on their day without any distractions.  Another great benefit is that families that eat eat together tend to eat healthier.
3. Know the signs. When you're thinking about introducing solids, you don't need to rush it. Is your child showing signs that they are ready? While the recommendation is to wait until 6 months, my third son showed interest as early as 5 months. He started pointing to our food and opened his mouth proactively when we offered it and turning away (and sometimes pushing my hand away from him) when he didn't care for it.  He was able to close his lips over a spoon, keep the food in his mouth and swallowed.  When considering which food to feed your baby, make sure to buy PC Organic Baby food that is age appropriate. The pouches and jars are all colour coded and have a clear marking on them to indicate the age range (i.e. baby: 6+, 9 + and toddler: 1 year+).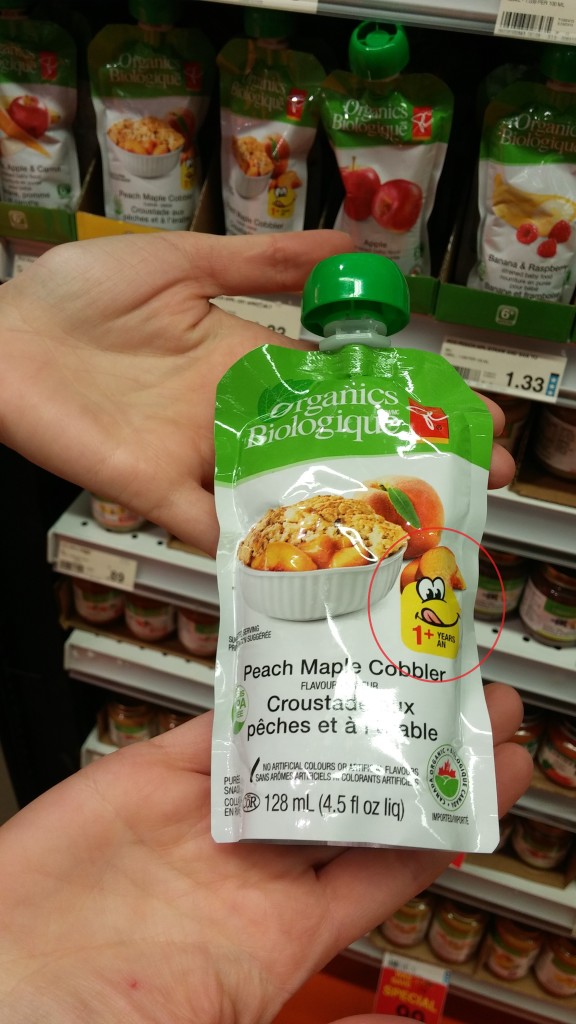 Since my youngest son had almost six teeth by the time he turned eight months old, we transitioned from puree to chunks early on. PC Organic offers several jarred food that comes with bits of food chunks to help with this transition.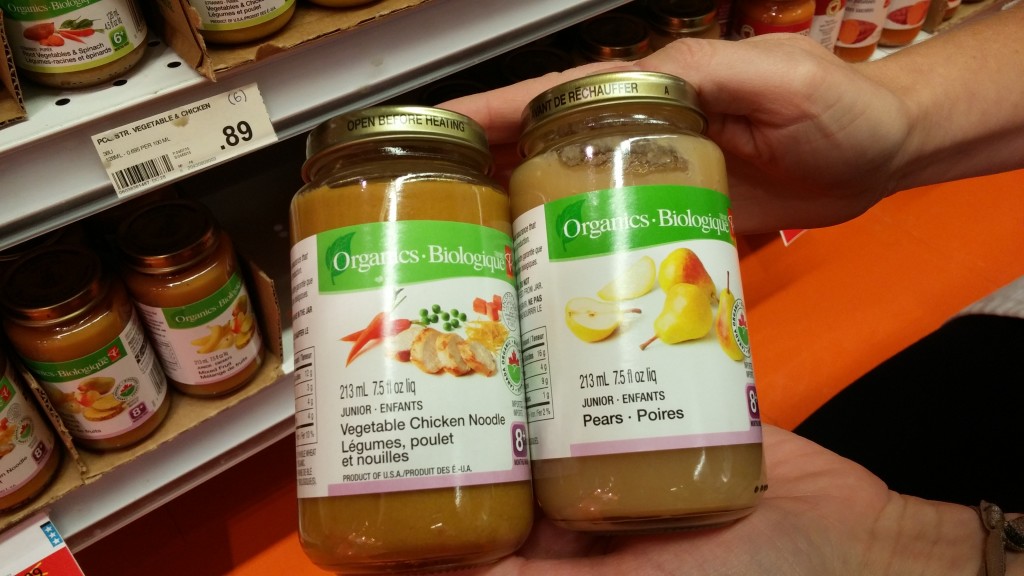 TIP: PC has created this awesome spoon that twists on the food pouches making it easier to feed your baby and for them to learn to eat properly.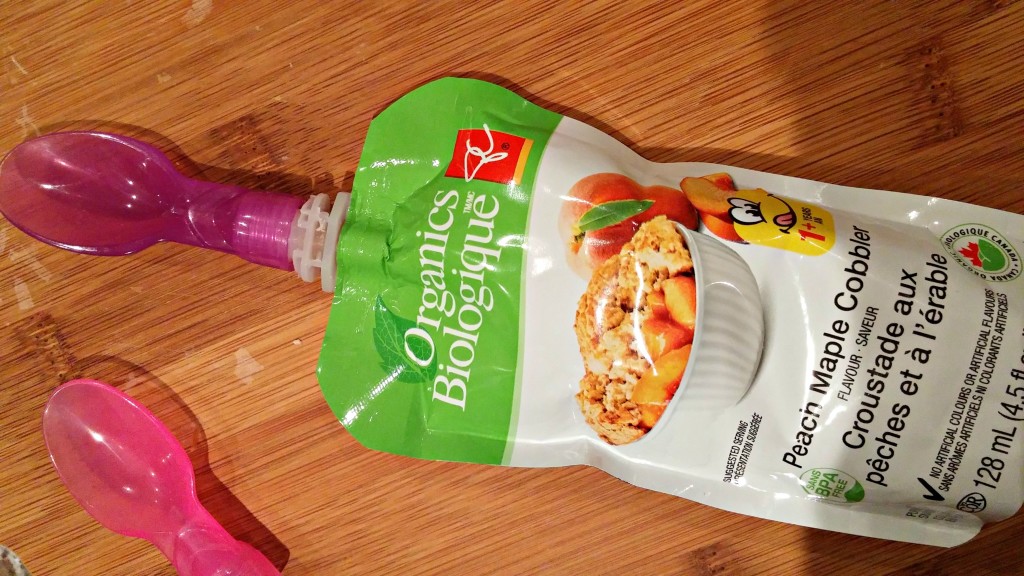 4. Don't FORCE your kids to eat. When it comes to food, the parents responsibility is to decide what, where and when. The kids responsibility is to decide how much to eat. Forcing your kids to eat only makes it a stressful environment. Lead by example and show your kids that eating is enjoyable. If you're in a rush, try PC Organics microwavable pre-made dishes. They come in a variety of flavours including fruity chicken and mashed potatoes and turkey (perfect for Thanksgiving).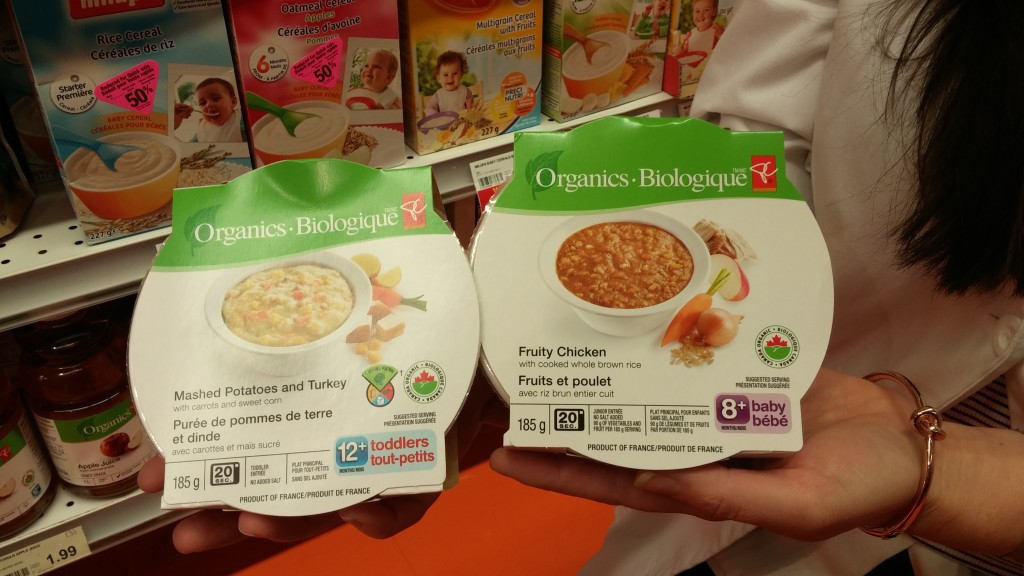 5. Keep things fun. When you're feeding your baby, especially when you're introducing solids, make sure to feed your baby when they are most alert, aware and happy.  Make it a fun and stress free experience for both of you. Snacks always make kids happy but they are also a great way to help teach your baby to swallow and move their tongue around. PC organic snacks have no added sugar or salt and are all naturally coloured.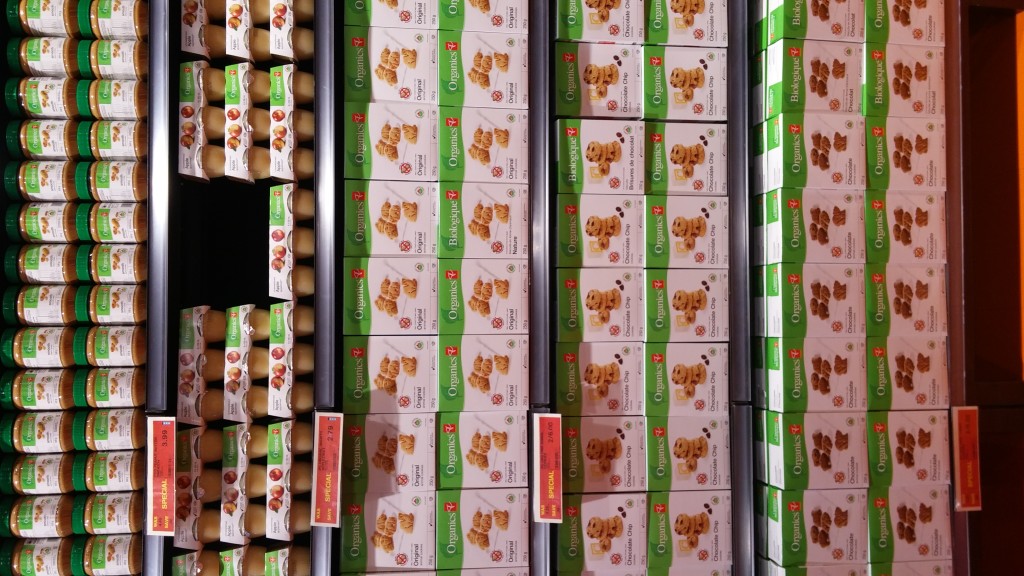 6. Introduce Iron-Rich Foods First. At around six months of age, the iron stores that babies are born with begin to decline and they need iron-rich foods to meet the nutrient needs of their fast growing bodies. Iron is important in kids for cognitive, neurological and behaviour development. Try boiled or well cooked meats and fish, iron-fortified infant cereals like PC Organics Mixed Grains baby cereal, tofu, beans and legumes and eggs. To help your little one absorb the iron, serve iron-rich foods with fruits and vegetables that contain Vitamin C. While my youngest son may be a year old, I will start feeding him PC Organics Oat Cereal since it's iron rich.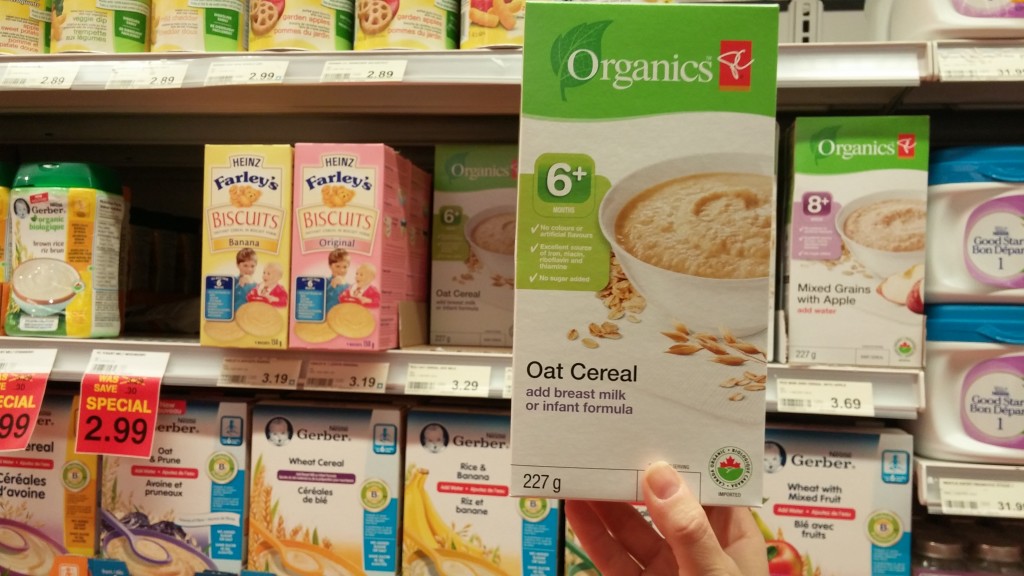 The Registered Dietitians are available in Loblaws stores in Ontario. The dietitians can field your specific questions and provide you with professional advice you can trust. You can find your closest Loblaws Registered Dietitian here.
Disclosure: I received compensation as a thank you for my participation in this campaign. As always, the stories and opinions on this blog are my own.