Looking for a sweet treat but without the extra calories? Something for a snack to give you that burst of energy and keep you going for the rest of the day? Then look no further.  This latest recipe from Melissa Jacks is sure to do the trick.  According to Melissa, it's a great way of getting cottage cheese (high in calcium and protein) into a delicious treat or meal. The recipe also has hemp seeds in it for some good fats. It's also delicious.
Right now, my oldest son Kyle, is really into smoothies. We have our blender out on our counter top in case the mood strikes. We quickly whip up a healthy and delicious smoothie. However, we're not very creative and they tend to be made up of bananas and strawberries. While totally delicious, I'm excited to try out this Chocolate Cheesecake Smoothie over the weekend.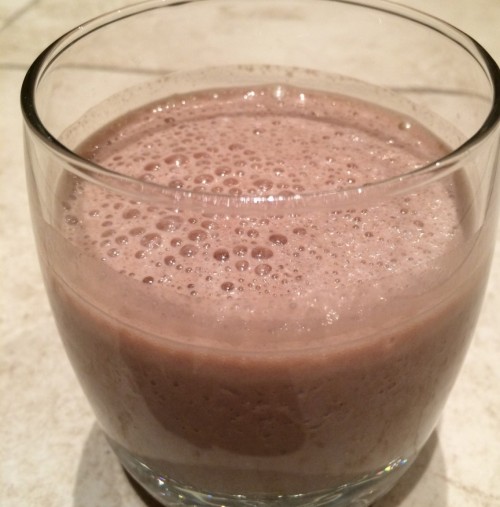 RECIPE
Prep Time: 5 minutes 
Ingredients
1 cup chocolate almond milk, unsweetened
2 tsp pure cocoa powder
¾ cup cottage cheese
2 tbsp hemp seeds
1 tbsp coconut sugar
½ cup ice (optional)
Instructions
1. In blender, mix all ingredients except ice until smooth.
2. Add ice and pulse just until crushed and desired thickness is reached.
Snack Options:  Divide into 2 portions
For more great recipes and nutritional information and tips, check out Melissa Jacks onFACEBOOK & at www.melissajacks.com