Traveling with infants isn't always "easy".  You have to pack an excessive amount of things just to keep up with their daily needs.  One of those things often includes a booster seat.  I received two when my oldest son was born.  One that we kept at home and one that we kept in the car for family outings including going to other people's houses and restaurants.
This past winter, we traveled to Tremblant Quebec for my brother-in-law's wedding. While we were staying at a beautiful manor in the village, it didn't come equipped with children gear. I needed to bring a booster seat for my one year old and I wanted something sturdy, durable and easy to install and clean.  I got to test out the new Chicco Travel Seat Hook-On-Chair and see if met our needs.
One of my favourite features is that it doesn't require to be strapped on to a chair. Instead, it hooks on right to the table or counter top, and doesn't use up seats required by adults.
In my first attempt, it took me a few minutes to figure out how to assemble and put together some of the parts. But I was able to instantly connect it to the counter.  It felt very sturdy and I wasn't worried about it holding up my son's weight or moving out of place.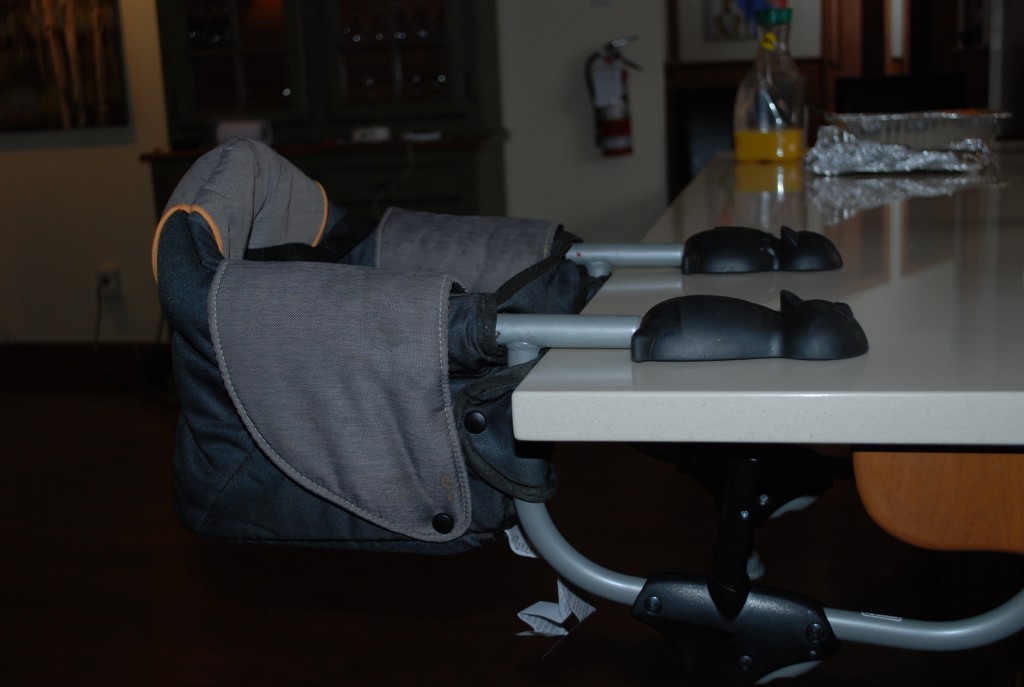 Some of the other nice-to-have features include the carrying storage bag with a long handle, the easy to clean fabric, padded seat and the cute rubberized penguin table clamps that don't leave marks and that it fits table tops with a table skirt up to 5.5″ thick.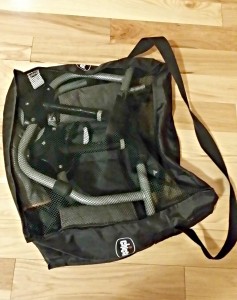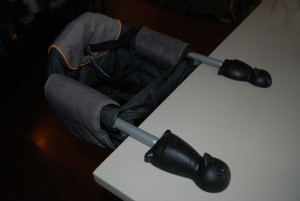 Ideally this travel seat would come with a placemat for easy clean-up, but it wouldn't be as compact for travel purposes. The fabric is a tad hard to remove from the metal part for washing, so I would just recommend wiping it down after every use.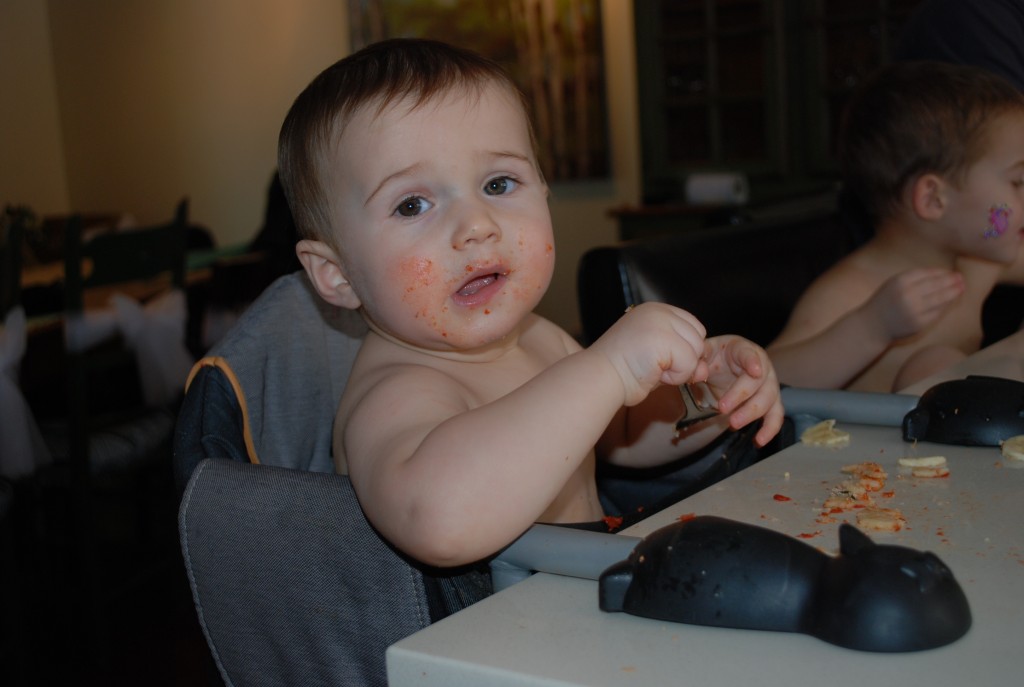 I'm looking forward to using this high-chair with my third son.  While it makes a great travel seat, I know this will become a permanent feature in our dining room table once I have two in high-chairs. The Chicco Travel Seat is currently available in Canada at Toys R Us.
GIVEAWAY
One lucky Mayahood reader will win a Chicco Travel Seat valued at $70. Enter the giveaway via Rafflecopter below (please give it a few seconds to load).  Contest is open to Canadians. Contest ends Wednesday August 27, 2014. Good-luck!