Ever wonder what everyone else is buying on Amazon that you're missing out on or should be buying? I know I'm always on the lookout for must-have items that help make my life easier or more efficient. If you're like me, you'll enjoy this blog post as I've searched to compile a list of some of the top sellers on Amazon. Some of these items you might already have, others are really unique and you probably never even thought about buying. So without further adiu, here is a short list of some of Amazon's best sellers (mostly from December 2017) for a variety of categories including baby, beauty, and home.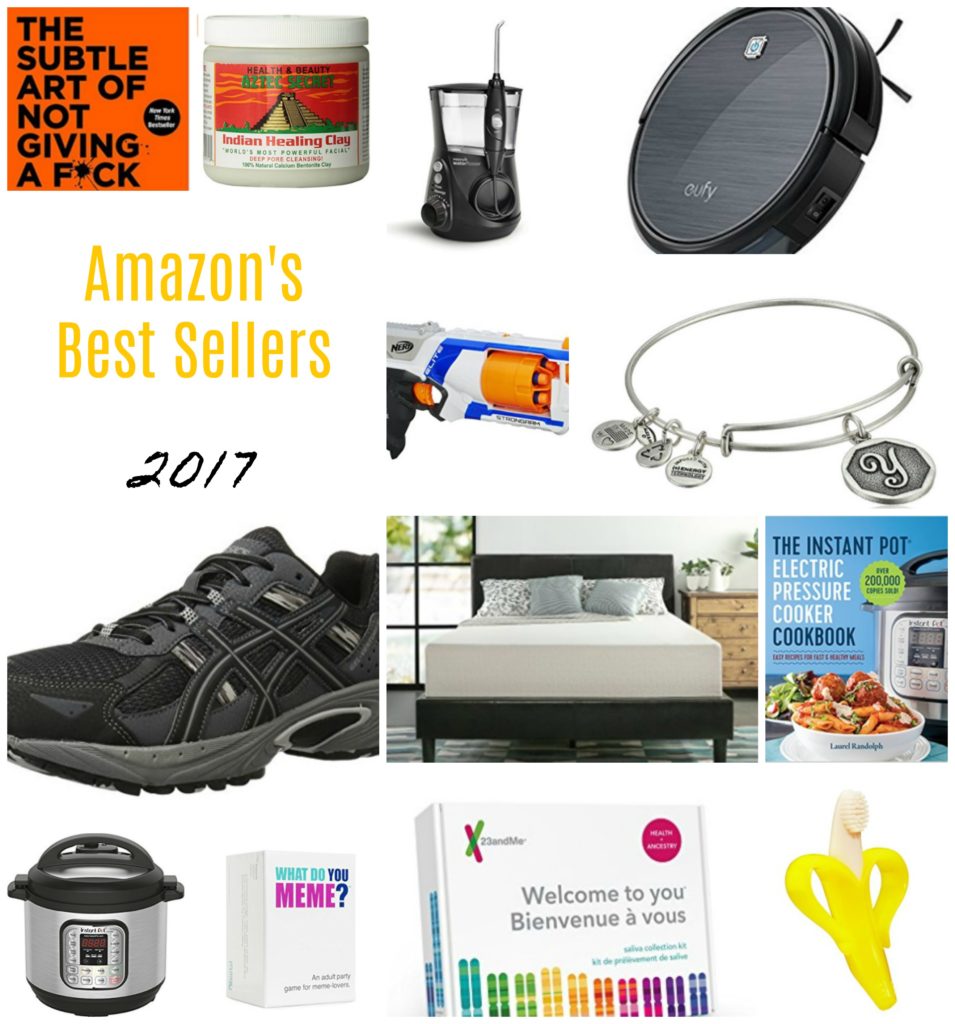 Baby
Keeping babies entertained isn't necessarily hard, but it's also about being able to confine them to a space so you can get stuff done. That's why I love activity centers that do both of those functions. This Skip Hop Explore and More Baby's View 3-Stage Activity Center is one of Amazon's best seller's. 
Believe it or not, it's never too early to start brushing your baby's teeth – or lack thereof. The sooner they get used to it, the better it will be for both of you down the road. I love the design of the Baby Banana Bendable Training Toothbrush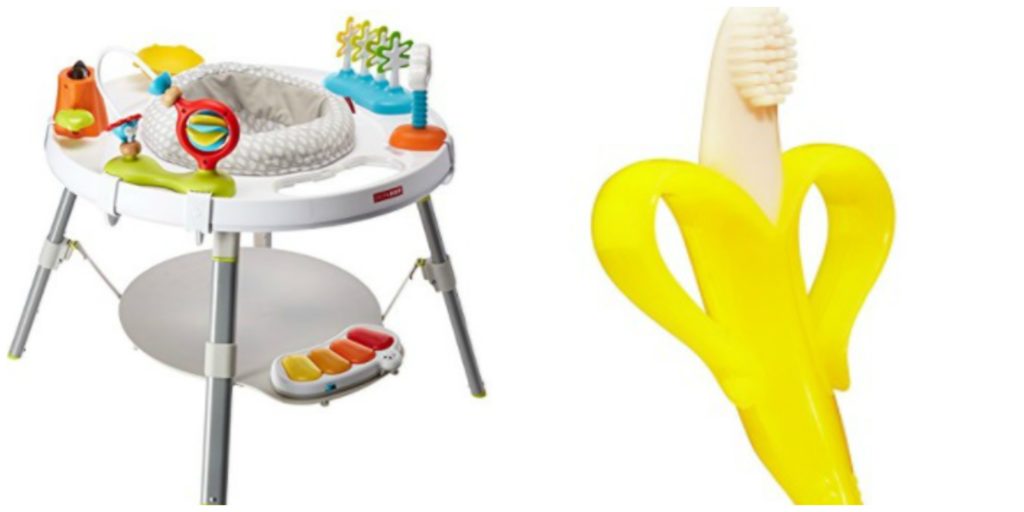 Beauty & Personal Care
In home facials and face peeling masks are the latest craze, right? But not all are created equal. This Aztec Secret Indian Healing Clay Deep Pore Cleansing has several positive reviews – it's worth a try!
I'll be the first to admit that I never floss – yup, my secret is out. I mean, I just don't have time for it. But a water flooser? That's something I can get behind. It even sounds FUN!!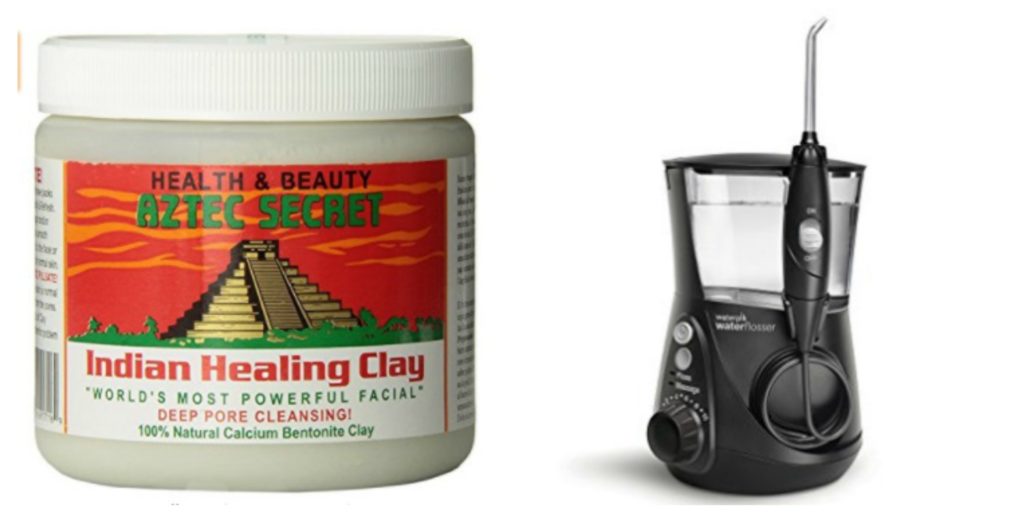 Books
I've actually seen so many people post about The Subtle Art of Not Giving a F*ck.  that I downloaded it on my Kindle. I can't wait to start reading it. It's definitly something I need to work on because I often care too much about what other people think. 
Why am I not surprised that The Instant Pot® Electric Pressure Cooker Cookbook  is a best selling book this holiday season. Didn't everyone have a Crock pot on their holiday wish list?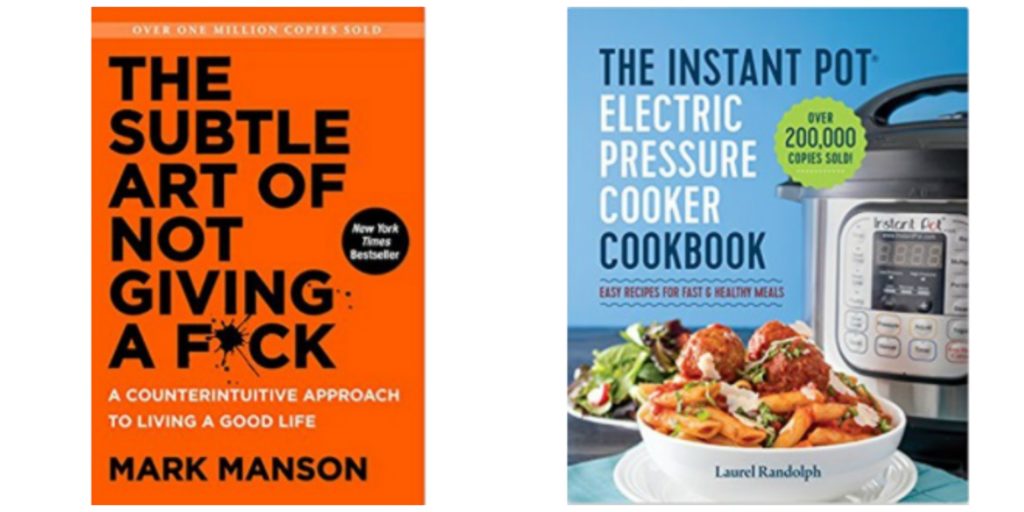 Toys
I know – you can't even think about toys anymore, but if you have a kid's birthday coming up (like I do), then this Nerf N-Strike Elite Strongarm Blaster is one of the most popular toys sold by Amazon this year, which I probably personally helped with that stat.
More importantly, how about an adult game to help keep you entertained during the long cold winter months? The What Do You Meme? Adult Party Game was one of Amazon's best seller!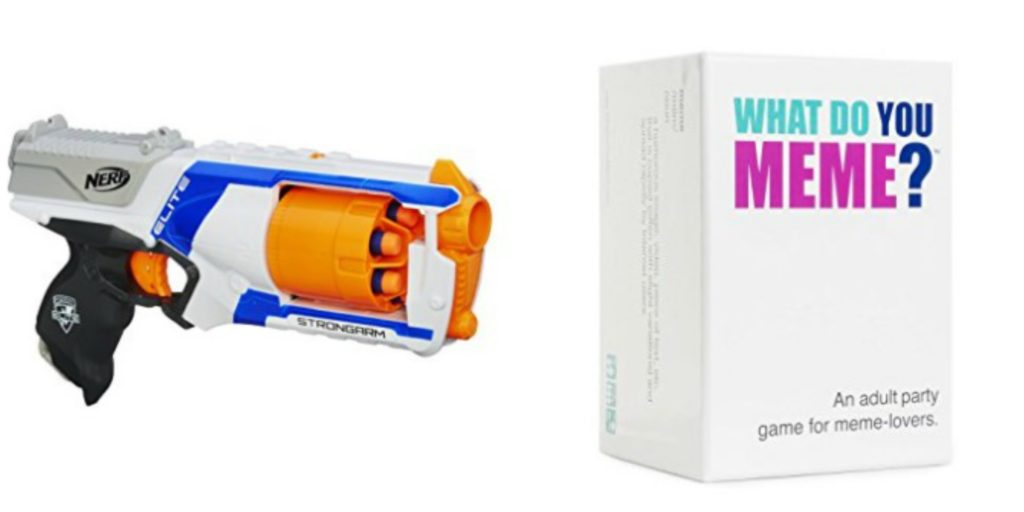 House & Home
Back to that wish list… If you're still in the market for a crock pot, this Instant Pot IP-DUO80 7-in-1 Programmable Electric Pressure Cooker was on Amazon's best seller list. Almost 4,000 reviewers can't be wrong!
Truth time – this Anker Eufy RoboVac 11 Robotic Vacuum Cleaner is on my wish list. Because… cleaning!! 
Besides my family, wine and baths, my other favourite thing is sleep!! The Zinus Memory Foam 12 Inch Green Tea Mattress intrigued me… and clearly a lot of others as it made Amazon's best seller list.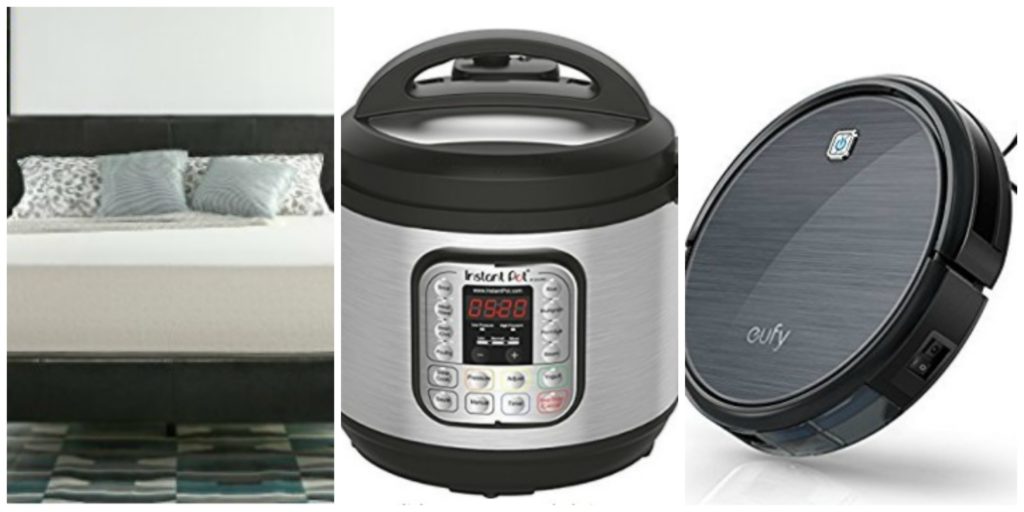 Fashion
When I used to run (because I haven't in 2 years), I always knew that having the proper shoes made the world of a difference. Apparently, other runners believe this too as these ASICS Men's GEL Venture 5 Running Shoes were on Amazon's best seller list. 
I purchased my first Alex and Ani bracelet in New York almost 6 years ago, before they grew in popularity. In fact, I got this Alex and Ani initial Expandable Wire Bangle Bracelet with my son's initial on it. Apparently it's also very popular with Amazon users (which means I'm hip, right?).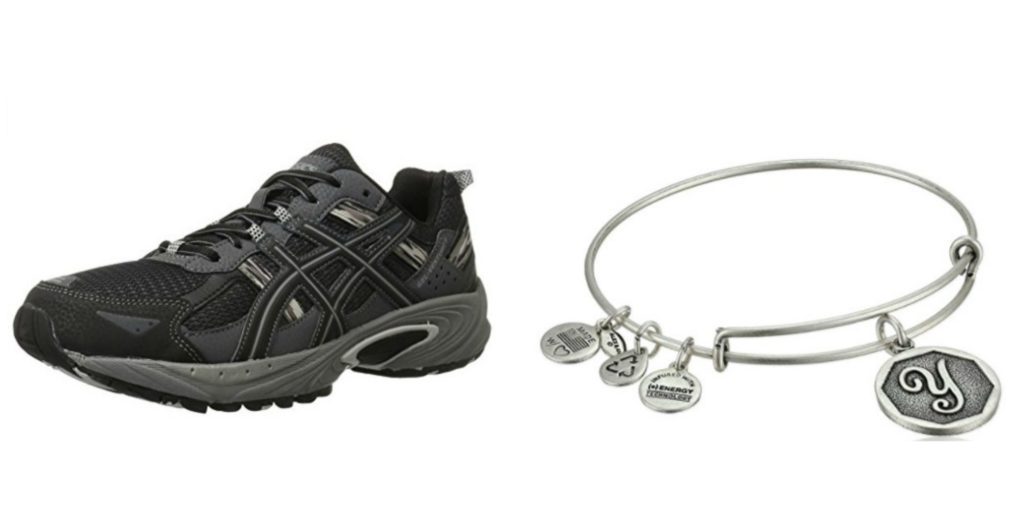 Other
Ever been curious about your family's background? I know many people are, myself included. This 23andMe DNA Test allows you to understand what your DNA says about your health, traits and ancestry.
What else would you add to my list?
GIVEAWAY
Enter to win a $50 Amazon Gift Card so you can try out some of the best sellers for yourself! Enter the giveaway via Rafflecopter (please give it a few seconds to load).  Contest is open to all residents of Canada. Contest ends Friday January 5, 2018.
Disclaimer: The links included are affiliate links as this is sponsored post from Amazon Canada that's a part of the Amazon Associate campaign.