WINTER…. love it or hate it, if you're Canadian, you don't really have a choice. I'm definitely more of a summer, sun, beach and sand kind of girl, but that doesn't mean I'm going to leave the greatest country on earth just because I have to deal with winter half of the year. Yes, I said half, which is more than one season, hence my point about Canadian winters!
I've actually come to embrace winter over the years, especially once I became a mom. Fresh powder makes for great snowmen, snow balls and forts. Icy cold days means that the lake can freeze over and we can skate on it. And winter is the perfect excuse for my kids to request more (and more, and more and more) hot chocolate with marshmallows.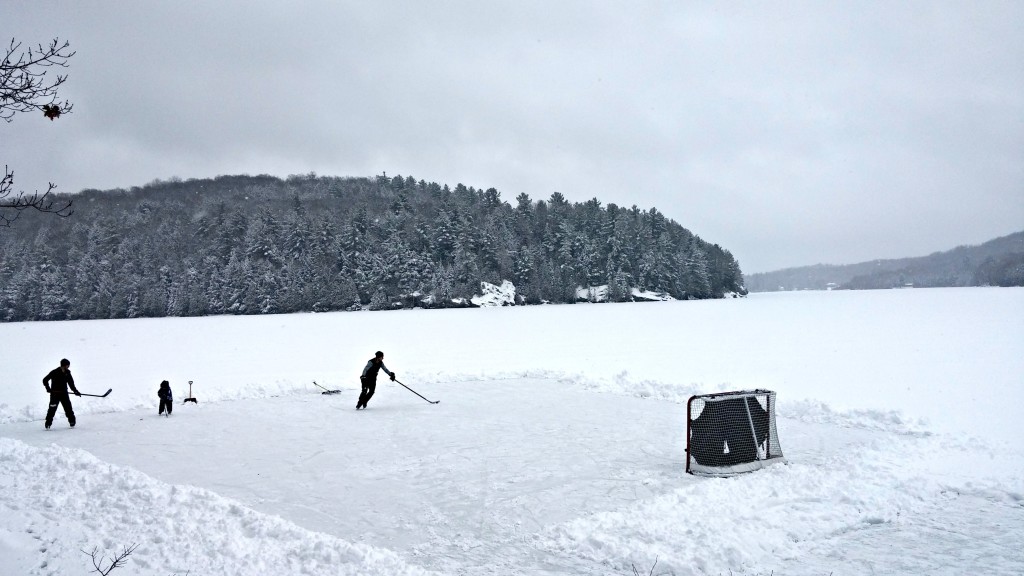 But while I've embraced it, there are a few things that I still don't like about winter. The first is when the winter makes it so unbearable that you can't stay outside for more than a second. The second thing I don't like about it is how it makes my skin so dry! The fact that I probably wash my hands a billion times more in the winter (those germs like the cold) also doesn't help. Besides constantly applying lotion over and over again, and heading south for a sunny vacation, I was at a loss as to what I should do to keep my skin hydrated and glowing.
Recently however, I learned that there are a few easy and simple changes that I can make to help hydrate my skin. The first of which is focusing on what I eat.
Foods That Make Your Skin Glow
Did you know that the food that you eat has an impact on your skin's health and beauty? Loblaws Dietitian Samantha Richter offers four tips:
Mix it up – eat a combination of foods from the four food groups to ensure that you're getting the key nutrients.
Load up on fruits and vegetables – They are full of antioxidants the help repair skin damage and protect against harmful effects of UV. The vitamins improve your skin appearance.
Include healthy fats in your diet – nuts, seeds, fatty fish, unsaturated oils and foods rich in Omega 3s help you looking healthy inside and out.
Hydrate – drinking more water is the easiest way to keep your skin healthy and hydrated through the long winter months.
Here are a few healthy & delicious recipes from my friends at President's Choice to help you kick-start your way to a glowing you!
Ricotta Blueberry Smoothie
If you have a hard time eating your fruits, why not try them in a smoothie? It's delicious and filling as a breakfast meal and great for kids too. Tip: if you get them to help you make it, they are more likely to eat it!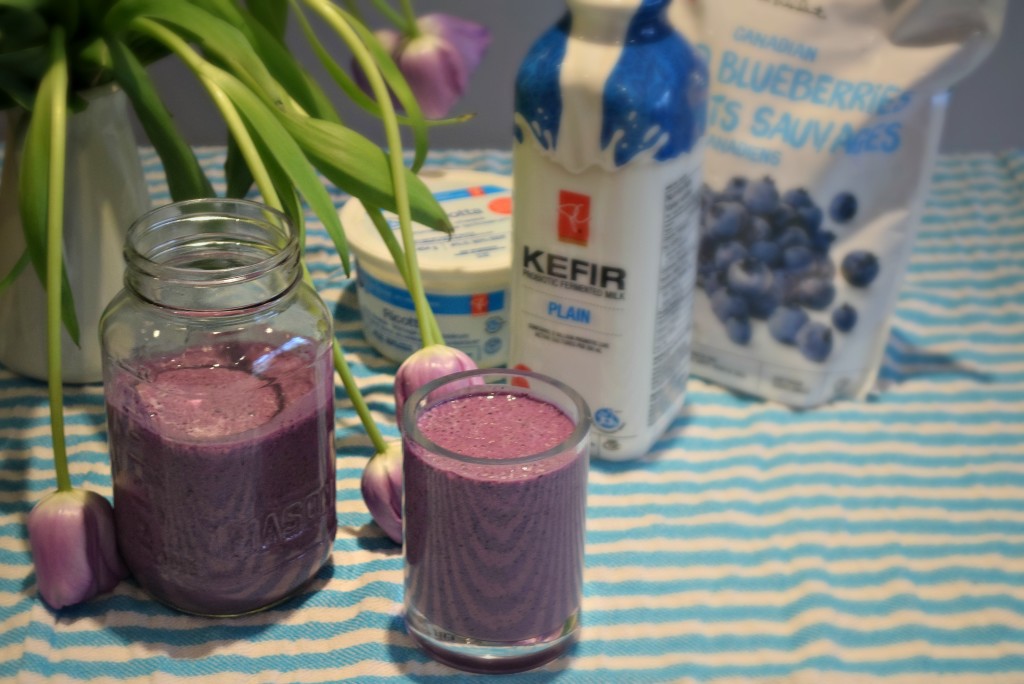 Ingredients: 1 cup PC Plain Kefir Probiotic Fermented 1% M.F. Milk (source of calcium), 1 cup PC Organics Canadian Wild Blueberries, 1/2 cup of PC Blue Menu Ricotta Whey Cheese and 1 small ripe banana.
Directions: Combine ingredients in a blender and mix at high speed until very smooth. Enjoy immediately.
Maple Glazed Salmon
This is a recipe that I've been using for years and a meal that I serve to my family at least once a week. I make a side salad (Israeli style with small sliced cucumbers, tomatoes and avocados) and Israeli couscous to accompany this meal and use the couscous as incentive. I don't serve it to my kids until they eat the fish first. Hey… whatever works, right?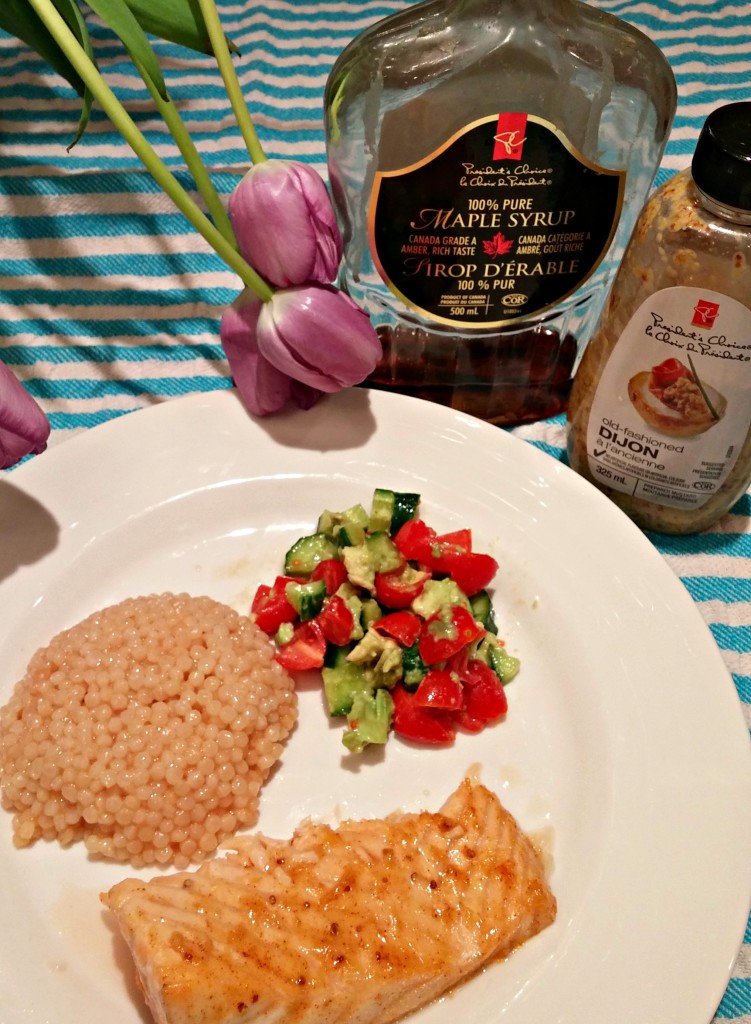 Ingredients: 1/2 cup of mayonnaise, 2 tbsp of PC 100% Pure Maple Syrup, 1 tsp PC Dijon Mustard, 4 serving-size fresh Salmon.
Directions: Preheat oven to 375 degrees. Stir together all of the ingredients in a small bowl. Place salmon on baking sheet or Pyrex dish. Brush maple syrup mixture over top and sides of salmon. Bake in centre of oven for 20 minutes or until cooked through.
Choosing the right products for your beauty routine
While watching what you eat is a great way to help improve your skin, there are several beauty products that can perk up your look.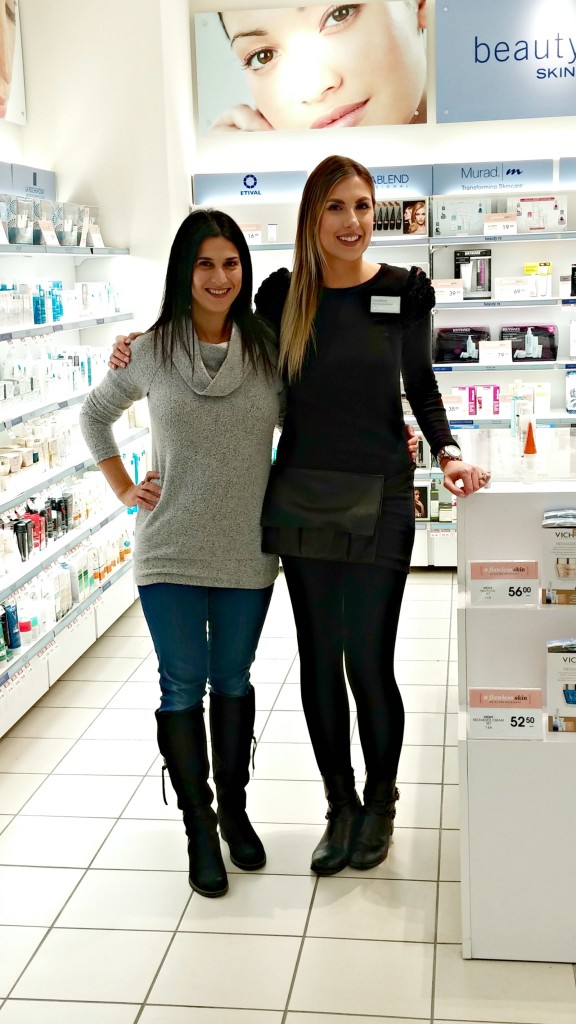 A few weeks ago I met with Courtney Kelly, beautyBOUTIQUE Manager at Shoppers Drug Mart. Not only was she super friendly, knowledgeable and helpful, but she was well-known among the clientele who frequented the store. I totally understood why after I sat down with her for a 1 on 1 session. Using an amazing dermatology tool, Courtney measured my skin's hydration level, which showed that my face skin was dehydrated (my hands were very dehydrated). Next, she used a Video Microscope to help identify issues with my skin including clogged pores, some sun damage, that I have combination T-zone skin and that I have sensitive skin in certain areas. Once we had that information, she was better equipped to help me determine the best routine and choose the products to help hydrate my skin and give me back my glow!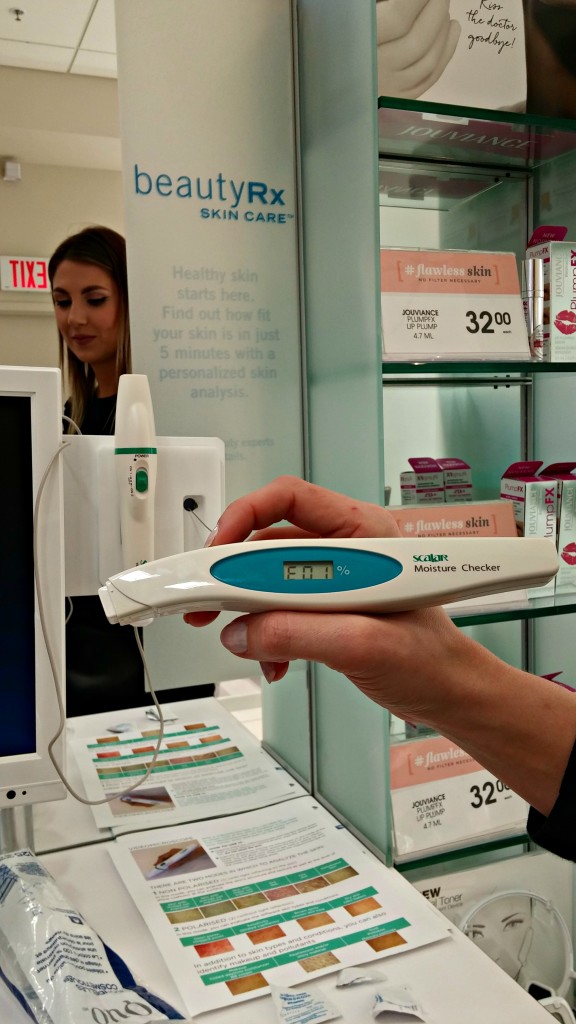 While I was eager to enhance my winter-dry looking skin, I told her that I don't have much time on my hands. My morning routine needs to be less than 10 minutes long which includes both my face and hair. I gave her a challenge, but I know that if she could come up with a quick routine for me, I knew others would benefit from it too!
Five Quick Steps to Hydrating Your Winter Skin
The first step is to cleanse your skin. Out of the three products that achieve this, the one she would recommend for those in a hurry is the La Roche-Posay thermal spring water spray. You basically spray your face and dry. Easy peasy, right?
The second step is to apply a face scrub. The scrub helps improve your skin's radiance, unclogs pores, removes dead skin cells and helps absorb the cream better. Since this step takes a bit longer to do, it doesn't need to be part of your daily routine. Instead, you can do this once or twice a week instead (aka, the weekend).
The third step is to use a toner. The toner helps bring your ph levels back to normal and toners with Glycolic acid help tighten your pores. Applying the toner takes no more than 20 seconds!
The fourth step is to use a serum which are more concentrated than creams and work deeper into the skin. Apply a hydrating serum in the morning and an anti-aging serum at night.
The fifth (and final) step to hydrating your skin is to apply a moisturizer for hydration. Don't forget to apply an anti-wrinkle eye cream too! This is a big one for me that I'm going to start doing now that I'm in my mid-thirties.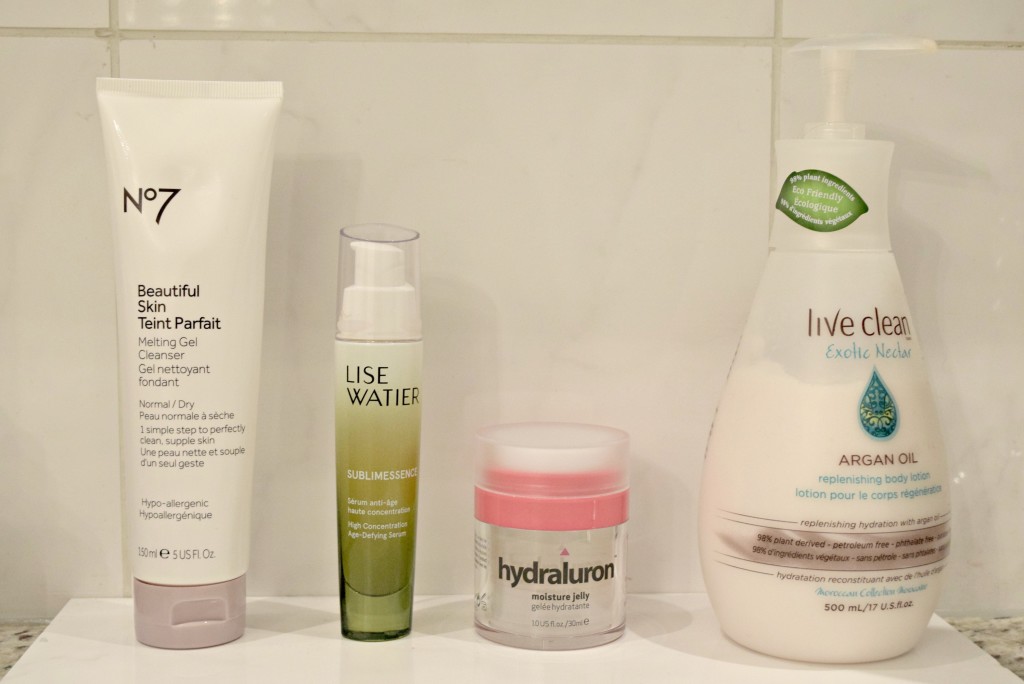 Ideally, you would follow this routine both in the morning and at night, but even if you start following these steps just once a day, you should see an improvement in your skin's hydration level within one month. And just to make sure, head back to your local Shoppers Drug Mart to visit your Beauty Expert so she can verify the results using the Moisture Checker.
Disclaimer: This post was created in partnership with President's Choice and Shoppers Drug Mart, but all opinions are my own.